Larry Weaver is a nationally-touring, clean comedian with over 25 years professional experience. His easy-going demeanor, Southern charm and quick wit have won the hearts of audiences across America.
Larry grew up in the rural village of Saxapahaw, NC and started performing at a young age. After majoring in accounting at the University of North Carolina, Larry left his CPA dreams behind to pursue a career in stand-up comedy. He has shared the stage with entertainment legends like Faith Hill, Ray Romano, Chris Rock and "Weird Al" Yankovic — just to name a few. You can hear him daily on Sirius XM radio's "Laugh USA" and "Great American Comedy."
Larry is the President of Trusted Speakers, author of "101 Funny Employee Awards", and a recognized expert in Search Engine Marketing. His business insights have been quoted in Inc. Magazine and The Wall Street Journal.
A true veteran of the stage, Larry has headlined well over 1,000 comedy shows, meetings and training sessions at corporate events, Chamber of Commerce banquets, churches, comedy clubs and conferences across 37 states. He has the experience to make your next event a success!
Available Presentations Include:
Good, Clean Humor
100% clean stand-up comedy performance that is highly professional, culturally sensitive and hilariously funny. As heard on SIRIUS XM Blue Collar Radio and Laugh USA, Larry's humor includes tales of growing up in the country, home remedies, family gatherings, marriage, traveling, trying to eat right, and more.
More About This Presentation
Check Availability
Motivational Speaker: Creativity, Attitude, Motivation
Motivational, inspirational, and funny presentation. Professional comedian and business leader Larry Weaver uses clean humor, funny anecdotes, and emotionally charged stories to illustrate the importance of creativity, attitude, and motivation. These topics are crucial to success in any venture, whether your focus is leadership, teamwork, customer service, sales, change, or just reducing stress. The presentation combines stand-up comedy with content – seamlessly intertwined. Your audience will laugh, learn, and leave feeling refreshed.
More About This Presentation
Check Availability
Funny Awards Show
Fun awards show for your audience members hosted by a professional stand-up comedian. Recognize that employee, volunteer or staff member who takes the last cup of coffee, is always losing paperwork, or can never be found.
More About This Presentation
Check Availability
Recent Reviews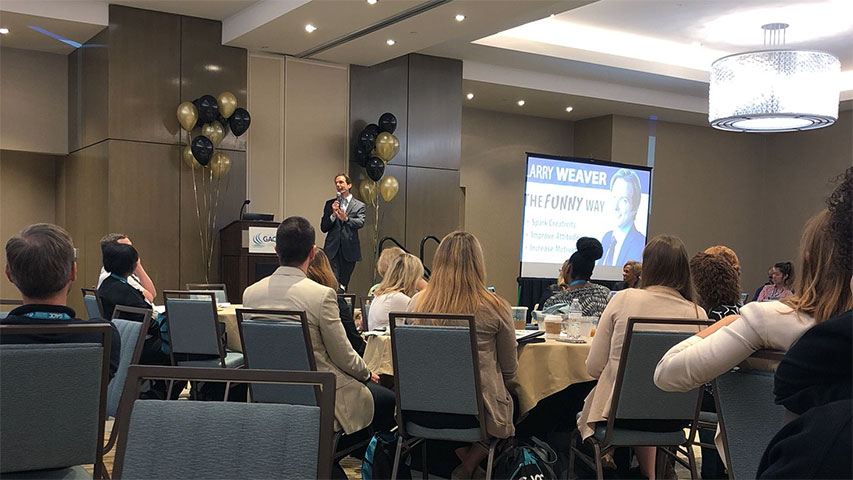 Georgia Association of Colleges & Employers
"Larry Weaver was a great presenter and very funny! He was a big hit at my organization's 50th Annual Conference. You are sure to have a good presentation with Mr. Weaver. I highly recommend him."
- Assistant Director, Annual Conference in Jekyll Island, GA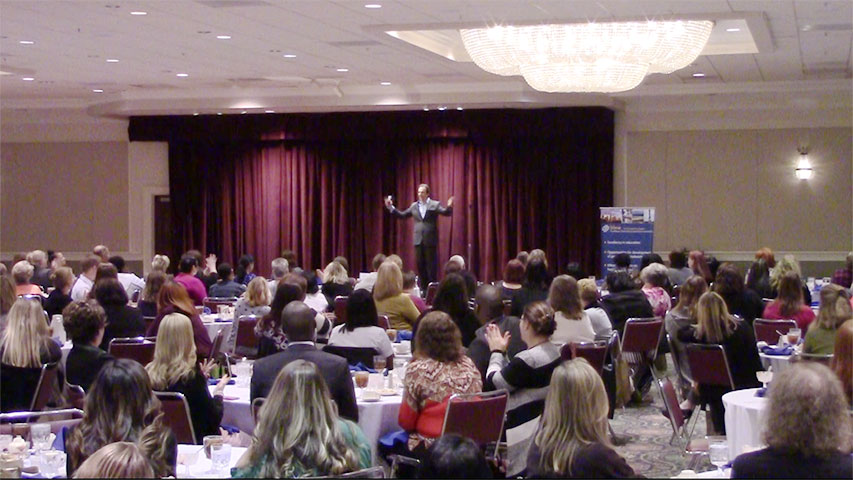 North Carolina Healthcare Financial Management Association
"Larry Weaver was outstanding, beyond expectations. His humor and message left us energized and with something to truly think about and apply. I highly recommend Larry."
- Education Council, Health Insurance Institute in Greensboro, NC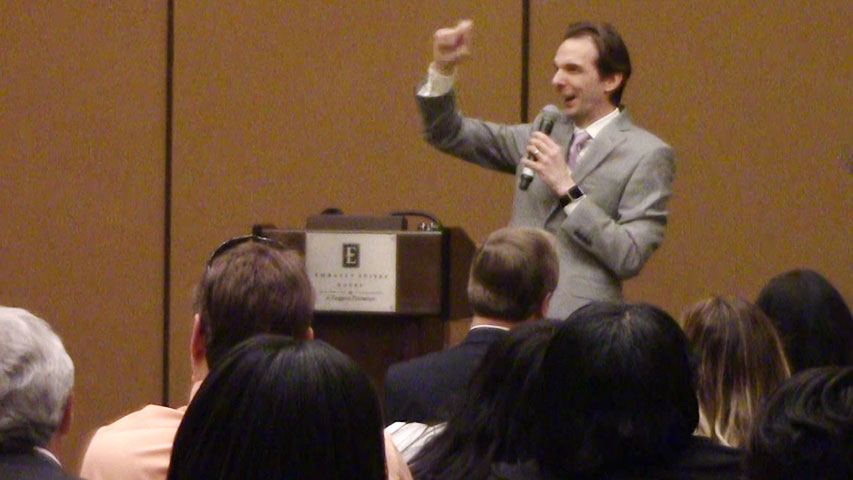 South Carolina Vocational Rehabilitation Association
"Larry Weaver brought a new dimension to our annual meeting this year and the response was overwhelmingly positive. His creative, down-home humor resonated with our audience, and he blended it with a motivational message that each person could take with them to their workplace and personal lives. He was very thorough in preparing for this event, researching the audience in advance and talking through logistics and expectations with us to ensure a great result."
- Assistant Commissioner, Annual Conference in Myrtle Beach, SC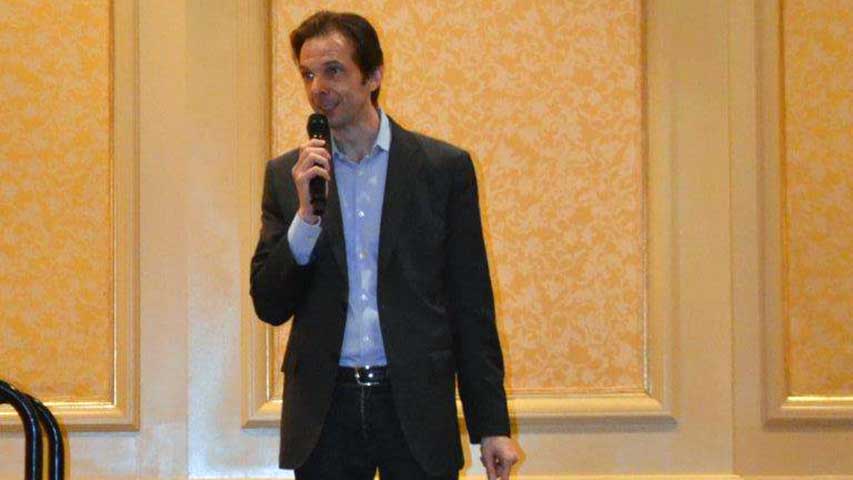 Mississippi Association of Governmental Purchasing and Property Agents
"When our entertainment committee started planning our annual conference, I encouraged them to look for different ideas for our 'Get-Away meeting'. We usually have some type of motivational speaker but I wanted something that people would remember. Larry Weaver was the best choice we could have made. He kept everyone laughing and thoroughly entertained and was the hit of the conference. I would highly recommend Larry and his clean brand of comedy for your event."
- President, Annual Conference in Biloxi, MS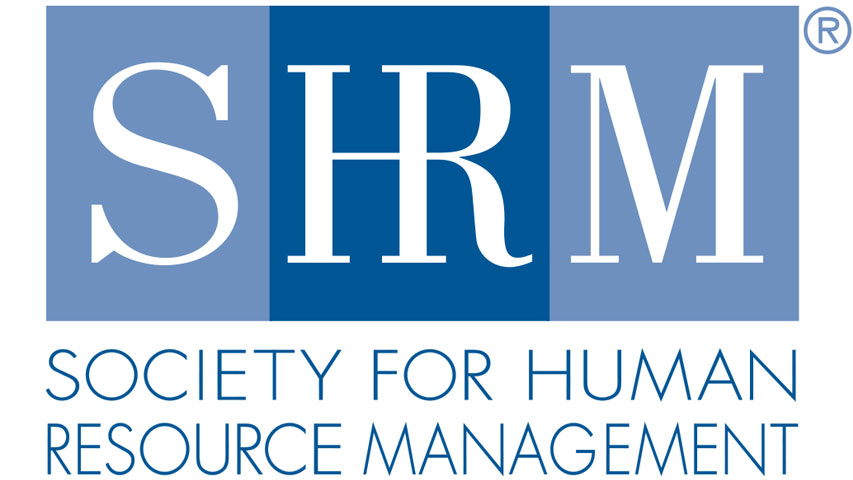 Triangle Society for Human Resources Management
"We hired comedian Larry Weaver to perform at our regular meeting instead of the typical industry speaker. My fellow board members were very pleased with the festive mood, very appropriate rapport and humor with the audience, and willingness to draw names and mingle after the meeting. The members had FUN and that was the point. Thanks for making me look good."
- VP of Memberships, Member Social in Durham, NC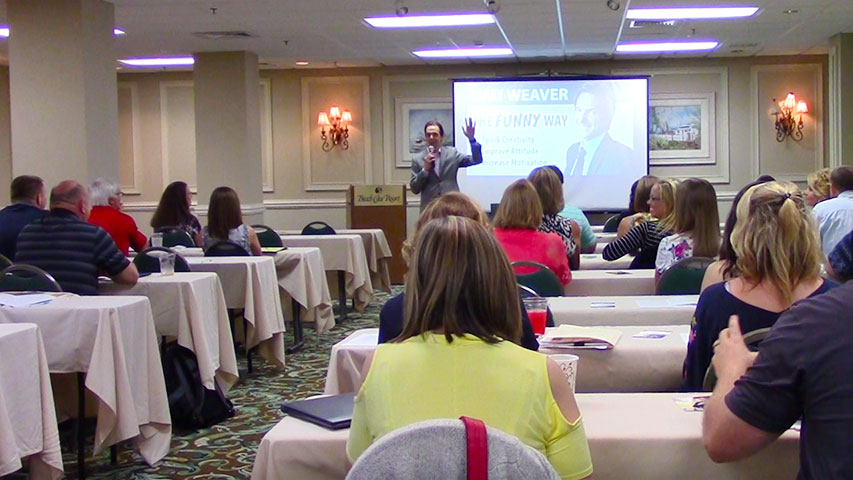 Carolinas-Virginias Association of Rural Utilities Service Telephone Accountants
"Thank you Larry Weaver for an entertaining presentation to kick off our event. I had great feedback from the group. One of the companies is going to be giving you a call to speak at their annual meeting."
- Board Member, Annual Meeting in Myrtle Beach, SC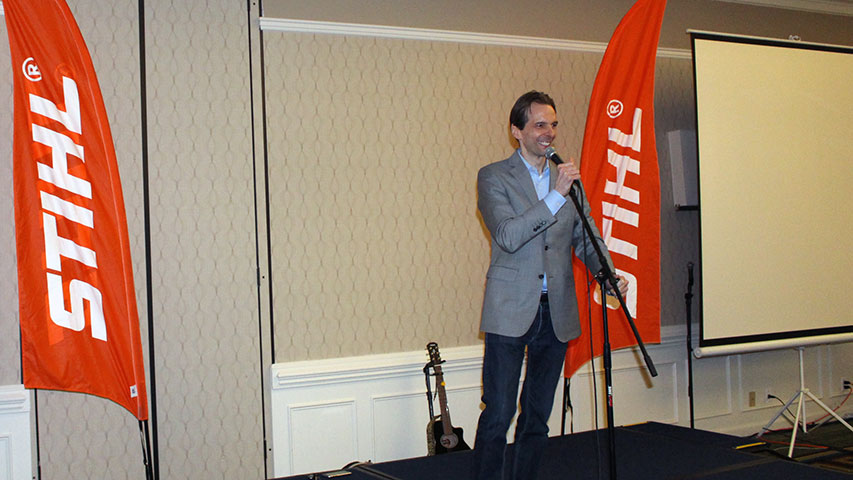 Equipment & Engine Training Council
"Larry Weaver did a great job for us at our annual conference. He was able to work in some comedy that was specific to our group and it was a big hit. Larry was prompt, professional and interacted with our audience well."
- Executive Director, Annual Conference in Virginia Beach, VA
North Carolina Training, Instruction Development And Education
"Larry Weaver provided a show for our conference that was attended by a couple hundred Professionals who work in the Mental Health Industry. He was professional and funny, and he connected very well with his audience. He arrived at the venue very early, and was more than prepared. We had a great time with Larry, and would highly recommend you see him soon!!"
- Entertainment Committee Chair, Annual Conference in Wilmington, NC
Mississippi Association of Planning and Development Districts
"Larry Weaver's performance was great. I have received nothing but positive feedback. It was a pleasure working with you, and I will be in touch again in the future. Thanks again."
- Regional Project Coordinator, Annual Conference in Biloxi, MS
Virginia Association of Surveyors
"We very much enjoyed the comedy of Larry Weaver at our Annual Meeting and Convention. Working with Larry was a pleasure, and the show was great. He had everyone laughing, and enjoying a wonderful evening of clean fun! We would not hesitate to contact Larry again."
- Vice President, Annual Conference in Richmond, VA
South Carolina Association of Government Purchasing Officials
"This is the first time our convention has ever done anything other than a DJ for entertaining our members. Larry Weaver was awesome and the folks I interacted with afterwards greatly enjoyed his performance."
- President, President's Reception in Myrtle Beach, SC
South Carolina Optometric Association
"We enjoyed Larry Weaver's performance and everything met if not exceeded our expectations. This was the first time that our organization had invited a comedic performance and Larry did a great job. In terms of our search for a comedian, the booking process, our communication about room set up and how we can ensure a successful performance - I wouldn't change a thing. This was one portion of our meeting I didn't have to think twice about! We look forward to working with you again in the future."
- Executive Director, Annual Meeting in Hilton Head Island, SC
View All 128 Reviews
Upcoming Schedule
| | | |
| --- | --- | --- |
| 3/8/2019 | Jekyll Island, GA | Annual Conference |
| 2/23/2019 | East Earl, PA | Driver Safety Awards Banquet |
| 1/31/2019 | Farmville, NC | Safety Banquet |
| 1/19/2019 | Nashville, TN | Annual Convention |
| 1/11/2019 | Greenville, SC | Annual Meeting |
| 1/8/2019 | Asheville, NC | Southeastern Apple Growers Meeting |
| 12/21/2018 | Franklin, NC | Company Holiday Party |
| 12/8/2018 | Elverson, PA | Company Christmas Party |
| 12/2/2018 | High Point, NC | Company Christmas Party |
| 12/1/2018 | Greenville, SC | Company Christmas Party |
| 11/18/2018 | Tampa, FL | Harvest Celebration Fundraiser |
| 11/3/2018 | Greensboro, NC | Company Meeting |
| 11/1/2018 | Greenville, SC | New South Comedy Festival |
| 10/1/2018 | Charleston, SC | Fall Convention |
| 9/26/2018 | Nashville, TN | National Convention |
| 9/11/2018 | Biloxi, MS | Annual Meeting |
| 8/24/2018 | Houston, TX | Teacher Convocation |
| 8/10/2018 | Cairo, GA | Employee Appreciation Event |
| 8/9/2018 | Opp, AL | Fundraiser Gala |
| 8/6/2018 | Autryville, NC | Clement Volunteer Fire and Rescue Appreciation Dinner |
| 8/3/2018 | Greensboro, NC | Deployment Day |
| 7/30/2018 | Lafayette, TN | County Wide Teacher Professional Development Inservice |
| 7/18/2018 | Toledo, OH | Customer Appreciation Day |
| 7/14/2018 | Cary, NC | Cary Theater Concert |
Where does Larry Weaver perform?
Larry Weaver has recently performed in: Alabama, Arkansas, Delaware, Florida, Georgia, Indiana, Iowa, Kansas, Kentucky, Louisiana, Maryland, Mississippi, New York, North Carolina, Ohio, Oklahoma, Pennsylvania, South Carolina, Tennessee, Texas, Virginia, Washington DC, West Virginia, Wisconsin, just to name a few.