Rik grew up in Kentucky working on tobacco farms with his father. When the crop was in the barn, he would moonlight working with Thoroughbreds on some of the most beautiful land in the world. Whether in the field, on a tractor, or working out the horses, the rural way of living has always been in his blood.
After graduating from Bethany College in West Virginia, he worked for Simon & Schuster publishing company. But the cubicle life was not for this country boy. He has now been performing for over 24 years. At last count, he had taken stage over 5600 times, including 45 states, 3 countries and several times on the back of a flatbed truck!
His uncanny impersonation of Don Knotts as "Barney Fife" will take your group back to the days of good clean fun. His humor resonates with folks who work hard and want to have a great time. He's been featured on several TV shows including CMT's 20 Greatest Redneck Moments, The Henry Cho Show, Laugh Out Loud, and Tennessee Crossroads. He also had his own episode of the Emmy® Award winning Bananas Family Comedy. Rik is a regular on Blue Collar Radio and Laugh USA. His six CD's have been featured on countless syndicated radio shows such as Bob & Tom, John Boy and Billy, Rick and Bubba and NPR's Car Talk.
Rik has developed a reputation as a presenter who can take even the toughest of crowds and bring them together for a truly unforgettable event. Using his down home demeanor and love of the simple life, he quickly forms a bond with the audience and takes them on a laugh-filled journey.
Rik is a proud father of two, husband to one, and resides in Nashville, TN. He is a member of the National Speakers Association and Christian Comedy Association.
Available Presentations Include:
It's Funny Now
Dynamic comedy show funny enough to headline comedy clubs across the country and clean enough to bring your grandkids or grandparents to see. It's family-friendly and full of fun, easy to relate to material.
More About This Presentation
Check Availability
The Mayberry Method
Increase Productivity By Nipping Distractions In The Bud! Imagine your attendees surprised by America's Favorite Deputy Barney Fife blowing a whistle as he enters the conference room. Next, he pulls out a few "citations" that he has written up on members of your group. The group belly laughs as the "harmless offenses" are revealed. Once the group is engaged, Rik steps out of character and delivers a speech about 1) Increasing productivity by eliminating distractions, 2) Managing time more effectively, and 3) Setting clearer goals.
More About This Presentation
Check Availability
Listen UP – Laugh it UP
Strengthen team building through laughter and improvisation. Learn the benefits of laughter and explore how to better listen to customer, co-workers and clients. You will be on your feet practicing active listening exercises. These methods will change the way you go about "hearing" what your customers have to say.
More About This Presentation
Check Availability
Recent Reviews
Association of West Virginia Solid Waste Authorities
"Rik Roberts was the perfect choice for our conference. He delivered a strong message with lots of humor. Conference attendees couldn't stop raving about his presentation. As a keynote he kicked off our event on a high note. We will definitely invite him back in the future."
- Conference Planner, Annual Conference in Roanoke, WV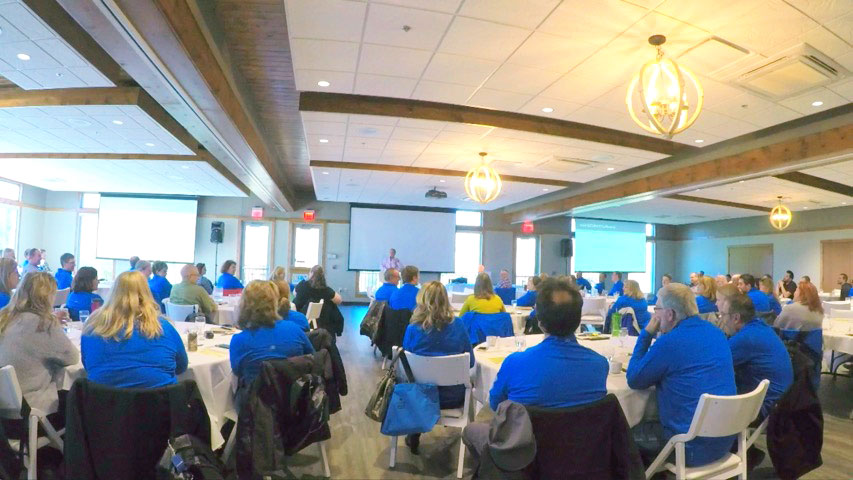 SECURA Insurance
"Rik Roberts was really fun and kept us laughing for the whole hour. Highly recommend for good clean humor and really connecting with the audience."
- Director of Information Technology, IT Fall Conference in Appleton, WI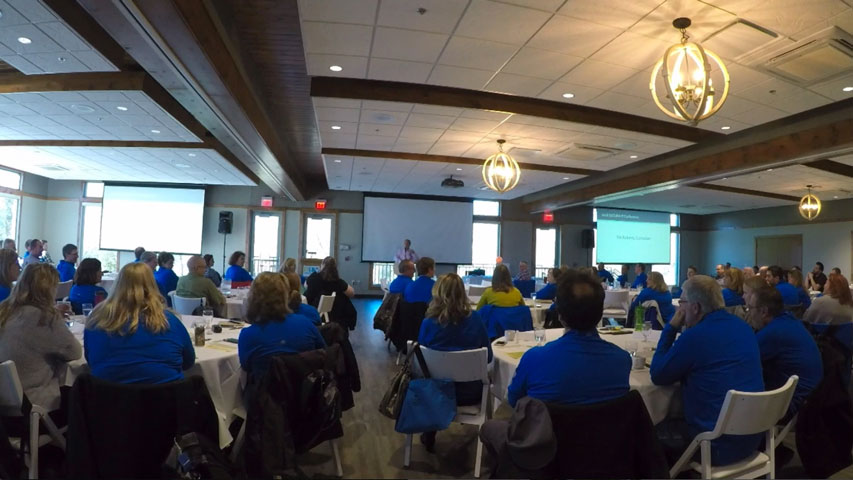 Kentucky Broadcasters Association, Inc.
"Our association had a great time with Rik Roberts. His Mayberry Method of Customer Service Presentation is both educational and fun! His use of the element of surprise, quick wittedness and good clean humor is a true asset in the industry. Rik is charming, engaging and fun! Our audience loved him!"
- Director of Member Services, Annual Conference in Bowling Green, KY
Collierville Chamber of Commerce
"Rik Roberts offers the perfect combination of education and entertainment. As the keynote speaker for our Chamber's general membership luncheon, Rik began by engaged the audience with his dead-on imperination of Deputy Barney Fife. After some interactive fun with a few key business and community leaders in the room, he segwayed into a fantastic presentation about eliminating distractions in the workplace through the "Mayberry Method". The audience loved him, and everyone left with takeaways that can be easily implemented to increase productivity in any organization. Rik was a pleasure to work with, and I highly recommend him!"
- President/CEO, Membership Luncheon in Germantown, TN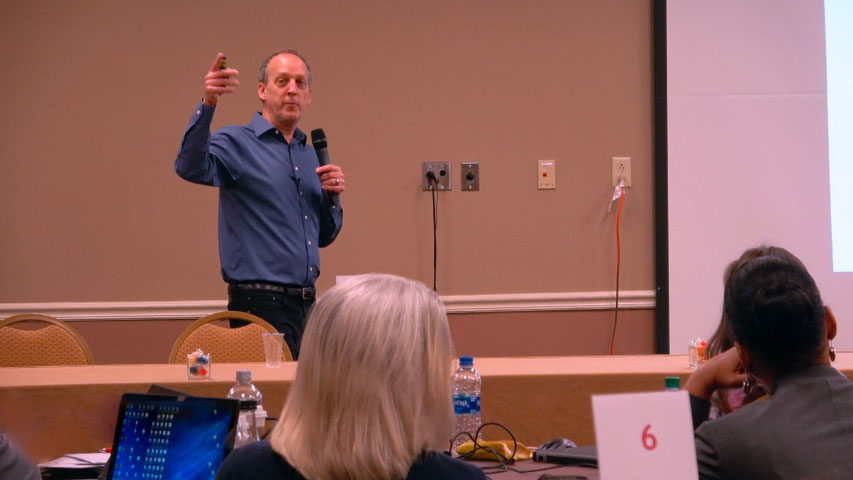 U.S. Food and Drug Administration
"We had Rik Roberts come in to present Game Winning Drive to our annual agency off site meeting. Rik really honed in on issues such as team work, unity, accountability, and owning your mistakes. He did it in a judgment-free way that gave us take-aways and connecting points we can take back to our home offices and apply. It was extremely well done, very professional and with plenty of laughs. Rik hit the nail on the head, and managed to not ruffle any feathers. He is an expert at people and it shows. I highly recommend him if you have similar event where you need to tune up your leadership, accountability and communication skills."
- Special Assistant, Management Conference in Nashville, TN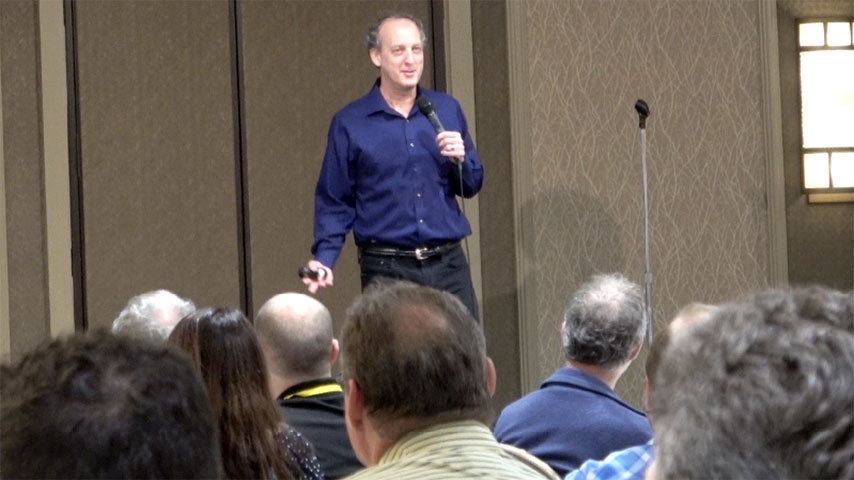 National Center for Asphalt Technology
"Rik Roberts was exactly what our conference needed after two solid days of technical presentations and site tours. His "Mayberry Method" presentation had the right balance of information/strategies to combat wasteful work habits well blended with his wonderful sense of humor. Everyone had a great time with some great takeaways from his performance. He was an absolute professional and great to work with!"
- Professor, Test Track Conference in Auburn, AL
New Mexico Hay Association
"Excellent! Rik Roberts had the whole crowd going with his impression of Barney Fife from the Andy Griffith show. He was great. Thank you again so much!"
- Executive Director, Southwest Hay and Forage Conference in Ruidoso, NM
Texas National Bank
"Rik Roberts was the best comedian we've had. My boss said Rik hit it out of the park. We have such a variety of age groups, and Rik made them all laugh. He was very cordial to our staff. If you are looking for clean comedy Rik is my pick."
- Vice President, Company Party in Jacksonville, TX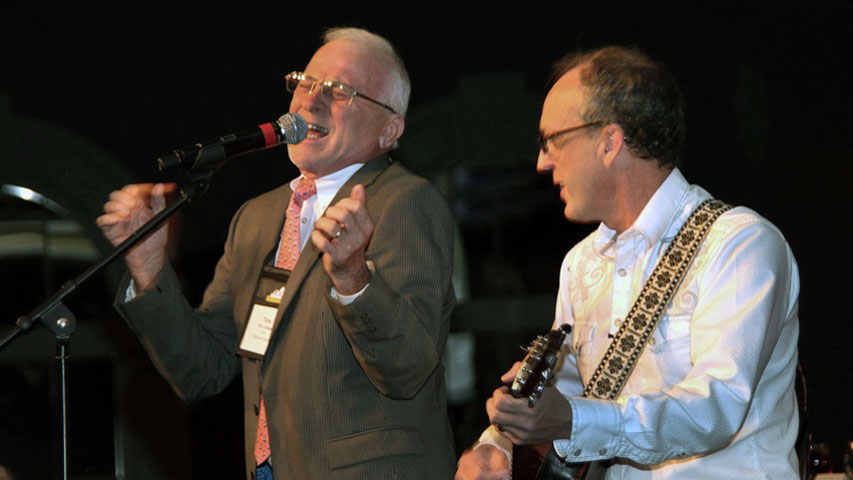 Kentucky Association of Counties
"The feedback that we received on Rik Roberts was overwhelmingly positive. Our large group appreciated his clean humor. When in Louisville it's hard to compete with 4th Street Live entertainment. However, Rik managed to keep everyone in their seats during the hour long performance. It was a pleasure working with him and we look forward to working with Rik again in the future."
- Executive Assistant, Annual Conference in Louisville, KY
Riley County Clerk's Office
"Rik Roberts presented to our group the "Mayberry Method". He was very well received by all level of employees. Not one person, in the audience of 190, lost interest during the 90 minutes he "entertained" and educated our group. We even had an added bonus of unexpected interaction of an official Kansas Highway Patrol Officer that assisted in his great message of how to react/respond when in an unusual or difficult situation. Many employees have requested to have him back again!"
- Human Resource Manager, Employee Training Day in Manhattan, KS
CML USA, Inc.
"Rik Roberts (aka Barney Fife) spoke for CML USA, Inc. at our International Sales Meeting. We had representatives from Italy, Canada, Portugal and the U.S. After a full day of being served very technical information, our representatives enjoyed being able to relax and enjoy his performance. Rik's business message was clear and on point, and his very entertaining comedy routine had everyone in stitches from beginning to end. We wanted something light and entertaining yet informative for our sales professionals. From fun "citations" a the beginning to allowing photos to be taken with Barney, Rik Roberts provided exactly what we were looking for!"
- Graphic Design & Marketing, Ercolina International Sales Meeting in Davenport, IA
Missouri Association Of Mutual Insurance Companies
"I'd like to express our sincere appreciation to Rik Roberts for a job well done at our annual Mid-Year Conference. His portrayal of Barney Fife was "right on" and was very funny with some real life lessons to be learned by those in attendance. I've heard nothing but positive remarks regarding his presentation from our attendees."
- President, Mid-Year Conference in Blue Springs, MO
View All 59 Reviews
Upcoming Schedule
| | | |
| --- | --- | --- |
| 12/31/2020 | Clearlake, CA | New Year's Celebration |
| 11/20/2020 | Wilson, NC | Laughs 4 Life Fundraiser |
| 8/6/2020 | Jackson, TN | Senior Adult Concert |
| 6/9/2020 | Brookings, SD | Ag Women's Day |
| 5/15/2020 | Ferguson, MO | Fine Arts Series |
| 3/28/2020 | Marquand, MO | Sportsman Banquet |
| 3/14/2020 | Hot Springs, AR | Annual Convention |
| 3/13/2020 | Charlotte, NC | Sales Meeting |
| 2/19/2020 | Neenah, WI | Manager's Meeting |
| 2/7/2020 | Kansas City, MO | Banquet |
| 1/31/2020 | Billings, MT | Ag Appreciation |
| 11/15/2019 | Asheville, NC | Fall Conference |
| 10/26/2019 | Moro, OR | Annual Meeting |
| 9/27/2019 | Frankenmuth, MI | Client Appreciation Event |
| 9/13/2019 | Orlando, FL | Annual Meeting |
| 9/10/2019 | Biloxi, MS | Annual Meeting |
| 8/8/2019 | Centre, AL | Annual Meeting |
| 8/7/2019 | Wallis, TX | School District Convocation |
| 7/17/2019 | Waco, TX | Annual Convention |
| 6/9/2019 | Myrtle Beach, SC | Summer Convention |
| 5/30/2019 | LaFollette, TN | Pastor's Appreciation Dinner |
| 4/25/2019 | Biloxi, MS | Annual Conference |
| 4/12/2019 | Evansville, IN | Employee Appreciation Dinner |
| 3/19/2019 | Columbus, WI | Annual Banquet |
Where does Rik Roberts perform?
Rik Roberts has recently performed in: Alabama, Arizona, Arkansas, California, Colorado, Florida, Georgia, Illinois, Indiana, Iowa, Kansas, Kentucky, Massachusetts, Michigan, Minnesota, Mississippi, Missouri, Montana, Nebraska, New Mexico, North Carolina, Ohio, Oklahoma, Oregon, Pennsylvania, South Carolina, South Dakota, Tennessee, Texas, Utah, Vermont, Virginia, West Virginia, Wisconsin, just to name a few.