Rik grew up in Kentucky working on tobacco farms with his father. When the crop was in the barn, he would moonlight working with Thoroughbreds on some of the most beautiful land in the world. Whether in the field, on a tractor, or working out the horses, the rural way of living has always been in his blood.
After graduating from Bethany College in West Virginia, he worked for Simon & Schuster publishing company. But the cubicle life was not for this country boy. He has now been performing for over 24 years. At last count, he had taken stage over 5600 times, including 45 states, 3 countries and several times on the back of a flatbed truck!
His uncanny impersonation of Don Knotts as "Barney Fife" will take your group back to the days of good clean fun. His humor resonates with folks who work hard and want to have a great time. He's been featured on several TV shows including CMT's 20 Greatest Redneck Moments, The Henry Cho Show, Laugh Out Loud, and Tennessee Crossroads. He also had his own episode of the Emmy® Award winning Bananas Family Comedy. Rik is a regular on Blue Collar Radio and Laugh USA. His six CD's have been featured on countless syndicated radio shows such as Bob & Tom, John Boy and Billy, Rick and Bubba and NPR's Car Talk.
Rik has developed a reputation as a presenter who can take even the toughest of crowds and bring them together for a truly unforgettable event. Using his down home demeanor and love of the simple life, he quickly forms a bond with the audience and takes them on a laugh-filled journey.
Rik is a proud father of two, husband to one, and resides in Nashville, TN. He is a member of the National Speakers Association and Christian Comedy Association.
Available Presentations Include:
Recent Reviews
Tates Creek Christian Church
"Rik what is the highlight of our evening. He was great at connecting with local people and places. He worked in the audience very well engaging with them in conversation and humor. When the evening was over, he received a standing ovation."
- Executive Minister, Valentine Dinner in Lexington, KY
Milk Source, LLC
"Rik had great energy and got us up and moving. He had relatable examples for when you should listen to hear. Ended his session with a song with some of our attendees. All were laughing."
- Executive Assistant to President/CEO, Manager's Meeting in Neenah, WI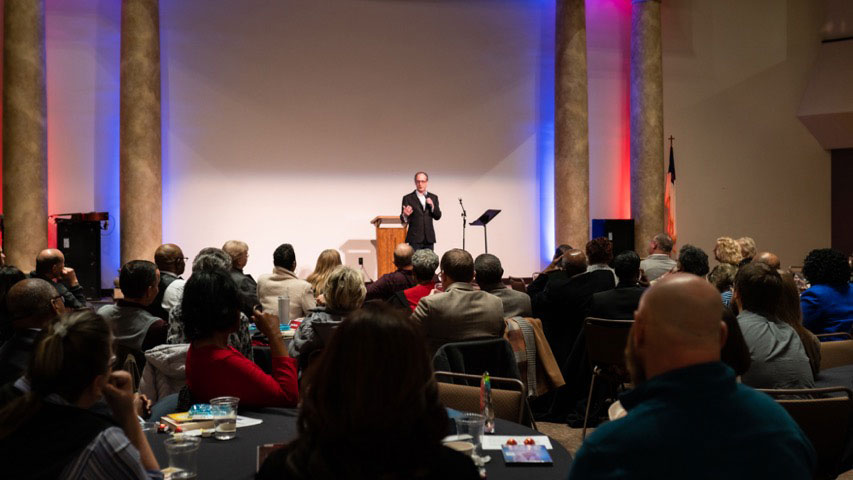 Blue River-Kansas City Baptist Association
"Rik Roberts was a big hit at our appreciation banquet! He had the audience laughing the entire time. I have received lots of positive feedback from attendees who thought he was our best entertainer to date. I highly recommend Rik for any event where you want to laugh!"
- Administrative Assistant, Banquet in Kansas City, MO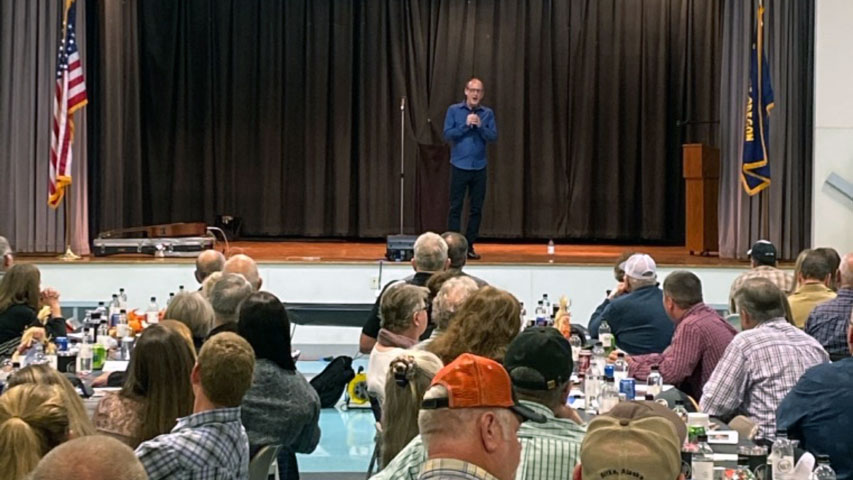 Mid Columbia Producers, Inc.
"Rik Roberts was great. He connected with our audience immediately and had them laughing from start to finish. We had him start the show dressed as Barney Fife issuing citations to a few of our guests. He was a huge hit and our audience loved him!"
- Sales and Marketing Division Manager, Annual Meeting in Moro, OR
OLV Investment Group
"Rik Roberts did an exceptional job!! From the time he came in as Barney Fife having pictures made, to mingling with clients, to visiting with people all through dinner, it helped to create a warm evening for our Client Appreciation Dinner! His performance was very engaging and fun! Thank you Rik for two successful evenings honoring our clients!"
- Event Coordinator, Client Appreciation Event in Frankenmuth, MI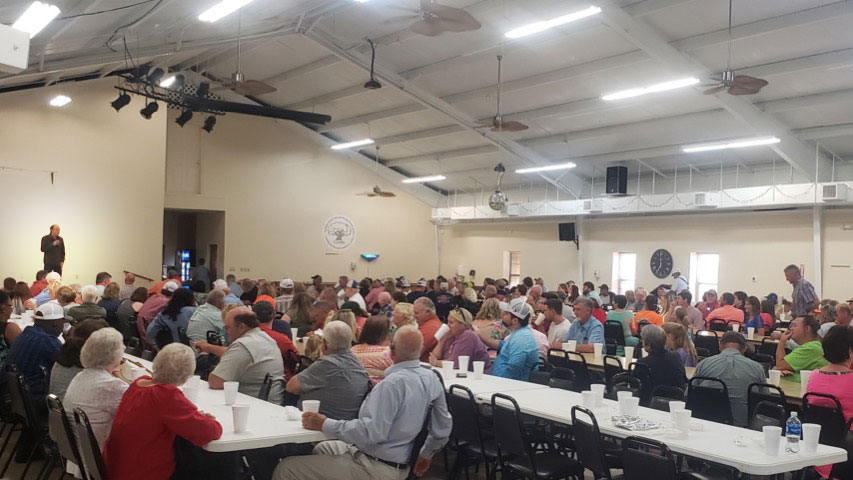 Cherokee Farmers Coop
"We loved having Rik Roberts at our meeting. Everyone is commenting on him from last night. He had all of us in tears."
- Secretary, Annual Meeting in Centre, AL
Rural Rental Housing Association of Texas, Inc.
"From the initial contact thru the end of his performance, the process was seamless. Could not have ask for anything better. Thank you."
- Association Executive, Annual Convention in Waco, TX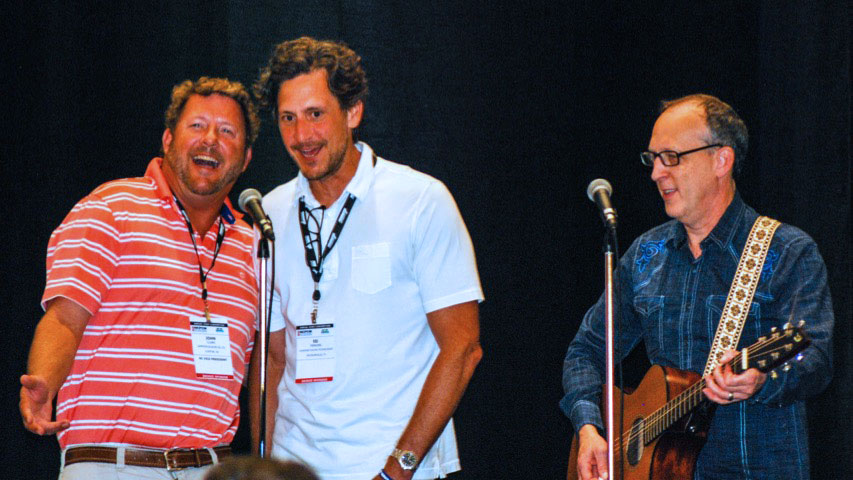 North Carolina Petroleum & Convenience Marketers Association
"Rik Roberts was fabulous! He kept our audience engaged and laughing. It was clean fun and informative. We'd definitely hire him again."
- Director of Membership, Summer Convention in Myrtle Beach, SC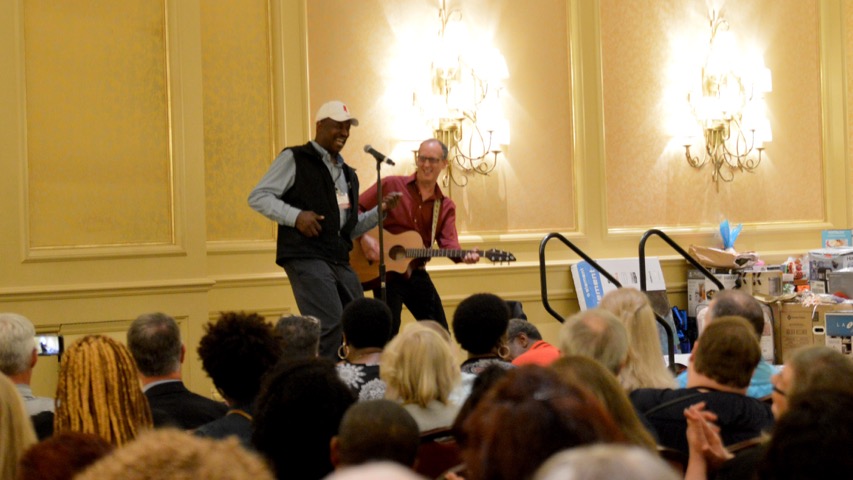 Mississippi Association of Planning and Development Districts
"If you are looking for a speaker to keep an audience engaged with an outpouring of laughter, then Rik Roberts is your perfect match! Rik was great to work with and a crowd favorite. Rik had the crowd rolling in laughter and his interaction with the audience was fantastic. Rik's performance was the perfect ending to our week-long event. I would highly recommend Rik to any corporate event trying to appeal to a wide audience while trying not to ruffle any feathers with a clean comedy performance. I will be in touch again in the future to schedule another performance.""
- Economic Development Specialist, Annual Conference in Biloxi, MS
Oakland City University
"Rik Roberts was hit! We all appreciated his style and humor! I would recommend him very highly!"
- Executive Assistant to the President, Employee Appreciation Dinner in Evansville, IN
Columbus Agri-Business Group
"Rik Roberts was great !! He spoke at our Agribusiness Dinner and was able to engage all age groups. I would highly recommend Rik!!"
- Secretary, Annual Banquet in Columbus, WI
First Baptist Church of Eau Gallie
"Rik Roberts was very personable, down to earth, and outright funny! Loved getting to know him in the short time we had him. You won't be sorry hiring Rik! Our folks loved him."
- Pastor of Students and Families, Annual Winter Banquet in Melbourne, FL
2021 Confirmed Schedule
| | | |
| --- | --- | --- |
| 3/4/2021 | Lexington, KY | Valentine Dinner |
| 6/8/2021 | Brookings, SD | Ag Women's Day |
| 8/5/2021 | Jackson, TN | Senior Adult Concert |
| 10/15/2021 | Ferguson, MO | Fine Arts Series |
| 11/19/2021 | Wilson, NC | Laughs 4 Life Fundraiser |
| 3/24/2022 | Charlotte, NC | Annual Sales Meeting |
Where does Rik Roberts perform?
Rik Roberts has recently performed in: Alabama, Arizona, Arkansas, Colorado, Florida, Georgia, Illinois, Indiana, Iowa, Kansas, Kentucky, Massachusetts, Michigan, Minnesota, Mississippi, Missouri, Montana, Nebraska, New Mexico, North Carolina, Ohio, Oklahoma, Oregon, Pennsylvania, South Carolina, South Dakota, Tennessee, Texas, Utah, Vermont, Virginia, West Virginia, Wisconsin, just to name a few.