Can't find exactly what you're looking for? Tap into our large network of local speakers and entertainers for hire across the United States. Just contact us today and we'll help the perfect speaker or entertainer for your event.
Over the past 25 years, we've built a huge network of quality speakers and entertainers across the United States. We book performers across all 50 states, Canada, Guam, Puerto Rico, the Bahamas, and around the Globe.
Here's how it works: 1) Send us information about your event. Be sure to clearly specify your budget range. 2) We will begin searching for an available speaker for your event. We'll send an email with available act(s) with fees and links to more information online. 3) If you like what you see, we'll send contracts for your review. It's that simple!
Don't spend any more of your valuable time surfing the web with hopes of finding someone. Let us do the work for you! Contact us today and we'll help you find a great local speaker or entertainer.
Available Presentations Include:
Recent Reviews
Engineering Design & Testing Corp
"Arthur knocked it out of the ballpark last week at my event – my guests are STILL talking about him! It is NOT an easy task to awe a room full of engineers, but Arthur did. I received your survey and am drafting the right words to describe his outstanding performance. He is an amazing magician and wonderful person."
- Executive Project Manager, Engineers Meeting in Charlotte, NC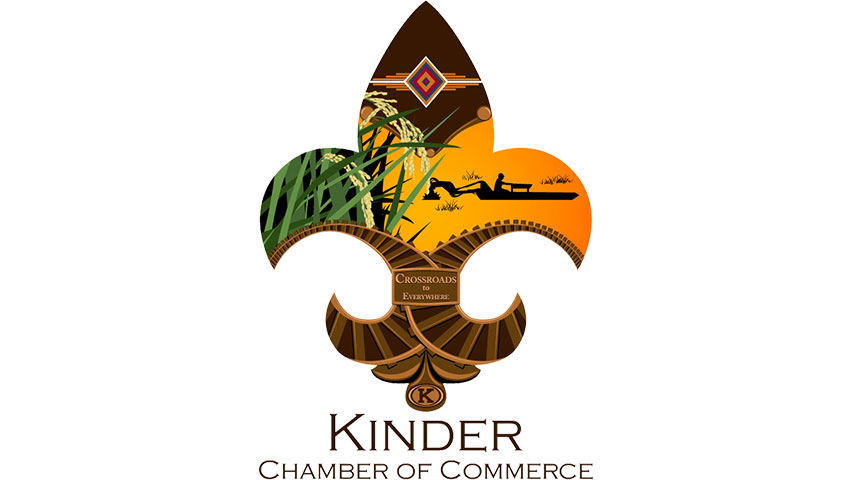 Kinder Chamber of Commerce
"Wow is all I can say. We absolutely loved Arthur. He is such a people person that I felt like I had known him for years. He mingled with the guests beforehand and they couldn't wait for his performance. One of the businesses wanted his information for an upcoming event later in the year. The audience even kept him after trying to figure out the magic tricks. They were in awe because they could not. I have been getting messages all morning about how much they loved the performance. He is absolutely an amazing entertainer."
- Chamber Direction, Annual Banquet in Kinder, LA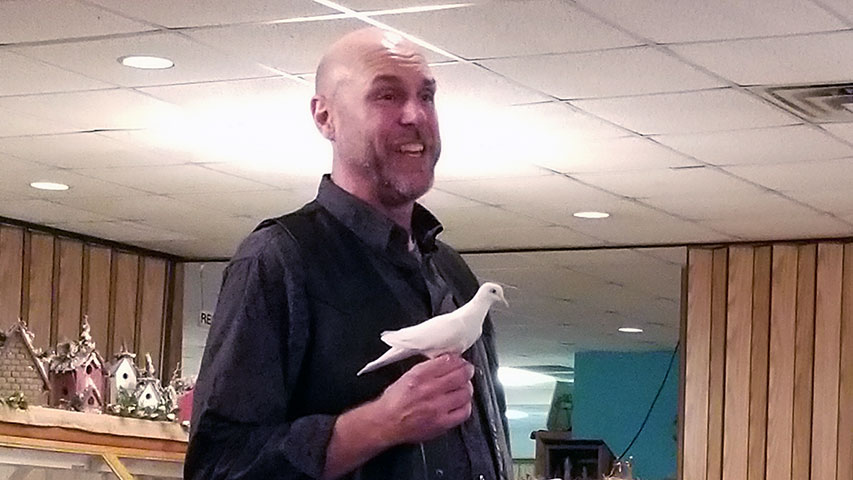 K & M Builders, Ltd
"Arthur was amazing. Our company consists of 90% Amish folk and everyone extremely enjoyed his Magic Tricks. He has a warm personality and makes everyone feel welcome to his performance. He has some audience participation and all enjoyed. Would highly recommend him to any office party."
- Office Assistant, Company Christmas Banquet in Millersburg, OH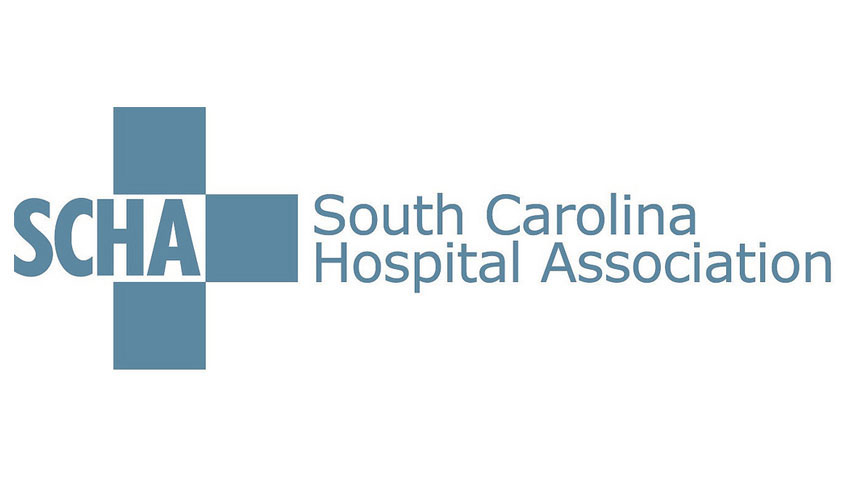 South Carolina Hospital Association
"Arthur DELIVERED! I was looking for a magician/comedian who provided the "wow factor" for this event - and oh boy did he ever! Our guests were still talking about his performance the next day. Arthur was professional, respectful, reliable, and his material, as well as his personality, was perfect for our group. THANK YOU!"
- Administrative Coordinator, Board Retreat in Bluffton, SC
American Petroleum Institute
"Arthur's performance was exceptional, he was very well prepared and kept everyone's full attention. Our guest were all amazed with his presentation. I would highly recommend Arthur to anyone who is looking for a clean, funny, fascinating performer."
- Assistant Vice President, Fundraiser in Lafayette, LA
Lawndale Baptist Church
"Arthur did a fantastic job! I am just really pleased with how everything turned out. He is a wonderful entertainer and does a great job with all audiences. Thanks so much for the recommendation."
- Associate Pastor of Activities, Valentine Banquet in Greensboro, NC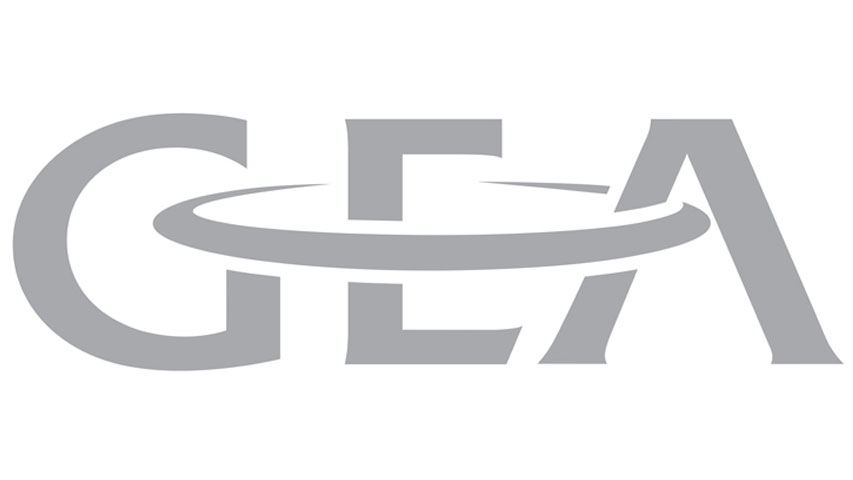 GEA Refrigeration North America, Inc.
"Arthur was absolutely fabulous and greatly exceeded our expectations. He was very personable and hung around even after his show. I am going to have employees for months to come asking "how did he do that?" Tell everyone to book this guy -- they won't be sorry."
- Human Resources Director, Christmas party in York, PA
Grace Fellowship Church of God
"Steve did a great job. He is a super talented ventriloquist who engages the audience with humor that keeps everyone laughing. I would recommend him to anyone looking for someone who delivers a professional performance of good, clean fun."
- Treasurer, Senior Adult Night in Athens, GA
Prairie Health Ventures
"We hired Sid to be the after dinner entertainment for a corporate event - and 4 days later I'm still getting positive reviews from attendees. He was very interactive with the audience and kept everyone laughing during his entire show. From a event manager perspective he was very easy to work with and came through on all points. Would highly recommend Sid for any event where you want funny entertainment from a seasoned professional."
- Director, Acute Care Services, Annual CEO Retreat in Nebraska City, NE
CORE Credit Union
"Steve was awesome and really funny. He had the whole membership laughing. He was even on task that when a storm was going on he extended his show till the storm died down. We would definitely have him again."
- Community Initative and Event Manager, Annual Meeting in Statesboro, GA
North Carolina Potato Association, Inc.
"Mike did a great job! Very funny and entertaining. The crowd enjoyed him."
- Executive Director, Annual Meeting in Elizabeth City, NC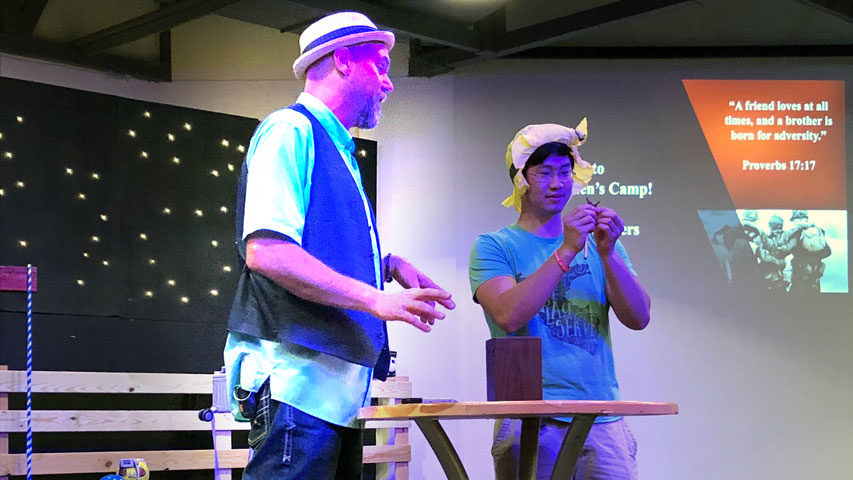 The Salvation Army
"I cannot tell you how amazing everything went - words simply will not do it justice! God did an amazing work in and through all that were in attendance, and Arthur's participation was a huge part of it (both in his show, and outside of it as well)! Those that were in attendance for Arthur's performance were both highly entertained as well as ministered to through his openness to the leading of God. I will highly recommend him to anyone that I hear needs someone like him!"
- Assistant Divisional Secretary, Men's Camp Weekend in Richardsville, VA
View All 249 Reviews
Upcoming Schedule
| | | |
| --- | --- | --- |
| 1/18/2020 | Lake Junaluska, NC | Christian Youth Retreat |
| 12/9/2019 | Ocean City, MD | Annual Convention |
| 12/7/2019 | Greenville, SC | Company Christmas Party |
| 12/6/2019 | Van Wert, OH | Company Christmas Party |
| 11/30/2019 | Denison, IA | Fundraiser |
| 11/15/2019 | Doylestown, PA | Church Social |
| 11/15/2019 | Holly Springs, NC | HSCC Comedy Series |
| 10/25/2019 | Greensboro, NC | Partnership Conference |
| 10/17/2019 | Princeton, WV | Employee Recognition Banquet |
| 9/24/2019 | Columbus, GA | Celebration Banquet |
| 9/14/2019 | Waymart, PA | Retreat |
| 9/12/2019 | Manitowoc, WI | Dairy Education Conference |
| 9/12/2019 | Portland, ME | Annual User Conference |
| 8/23/2019 | Greensboro, NC | Deployment Day |
| 8/21/2019 | Columbia, SC | Ministry Year Kick-Off |
| 8/20/2019 | Quincy, IL | Annual Meeting |
| 8/15/2019 | Orange Beach, AL | Manager's Meeting |
| 8/2/2019 | Athens, GA | Senior Adult Night |
| 7/25/2019 | Nebraska City, NE | Annual CEO Retreat |
| 7/12/2019 | Lake Junaluska, NC | Christian Youth Retreat |
| 6/21/2019 | Raleigh, NC | Client Appreciation Event |
| 6/20/2019 | Statesboro, GA | Annual Meeting |
| 5/20/2019 | Elizabeth City, NC | Annual Meeting |
| 5/18/2019 | Richardsville, VA | Men's Camp Weekend |
Where do these Speakers perform?
These Speakers have recently performed in: Alabama, California, Colorado, Connecticut, Delaware, Florida, Georgia, Idaho, Illinois, Indiana, Iowa, Kansas, Kentucky, Louisiana, Maine, Maryland, Massachusetts, Michigan, Minnesota, Mississippi, Missouri, Montana, Nebraska, Nevada, New Hampshire, New Jersey, New Mexico, New York, North Carolina, North Dakota, Ohio, Oklahoma, Oregon, Pennsylvania, Rhode Island, Saskatchewan, South Carolina, South Dakota, Tennessee, Texas, Virginia, Washington DC, West Virginia, Wisconsin, Wyoming, just to name a few.