Trusted Speakers and Entertainers
Find guest speakers that are Clean and Entertaining. You'll discover keynote speakers that are primarily entertainment as well as presenters that are more educational in nature.
This site is built on thousands of testimonials. Speaker rankings are 100% merit-based. You will only see speakers that have verified, trusted testimonials for the category you choose. No one can buy their way onto this site. If a speaker isn't booked often or fails to deliver positive testimonials, they will no longer appear. It's that simple.
Most Recently Booked Presentation:
Juggler's Mindset (Keynote) by Paul Miller
Juggler's Mindset is a different kind of motivational presentation, beginning with a simple juggling demonstration that introduces the common obstacles and pitfalls learners face when attempting this new skill. Then with a deepened understanding of the process, you come to realize actionable and transferable strategies for becoming a better goal setter, a more effective problem solver, a clearer communicator, and a stronger leader, for yourself and others. Read More...
More About Paul Miller
Featured Review:
Jerry Carroll in Albert Lea, MN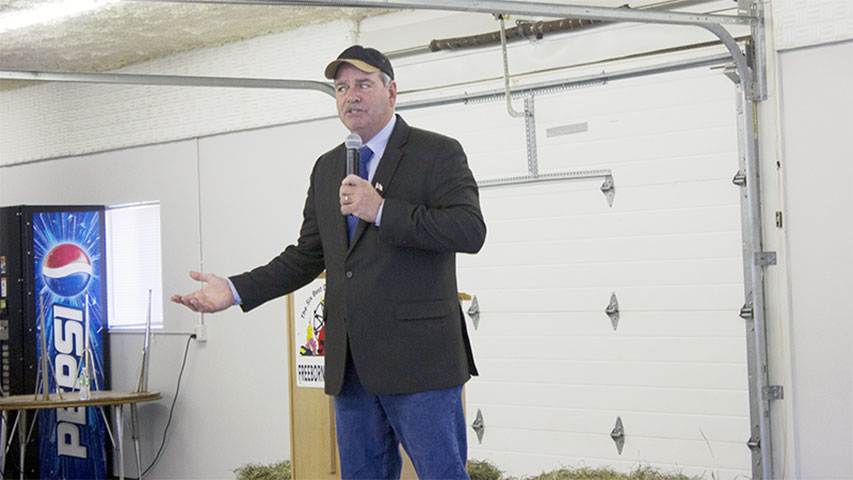 "Jerry Carroll is wonderful. He kept our audience interested, and they really enjoyed him. I have had good feedback from the people that had came to the event. He got everyone one to laugh and smile. He was excellent, awesome." - Program & Event Manager, Albert Lea-Freeborn County Chamber of Commerce Annual Agriculture Banquet review of Jerry Carroll
More About Jerry Carroll
Most Popular Speakers:
Presentations by Content:
Educational: All | Motivation | Stress | Teamwork
Entertainment: All | Stand-up Comedy | Magic | Juggling
Presentations by Audience:
Agriculture | Association | Chamber of Commerce | Christian | Christmas Party | College | Construction | Corporate | Education | Fundraiser | Finance/Insurance | Healthcare | Municipal | Real Estate | Transportation
Presentations by State:
United States: Alabama, Alaska, Arizona, Arkansas, California, Colorado, Connecticut, Delaware, District of Columbia, Florida, Georgia, Hawaii, Idaho, Illinois, Indiana, Iowa, Kansas, Kentucky, Louisiana, Maine, Maryland, Massachusetts, Michigan, Minnesota, Mississippi, Missouri, Montana, Nebraska, Nevada, New Hampshire, New Jersey, New Mexico, New York, North Carolina, North Dakota, Ohio, Oklahoma, Oregon, Pennsylvania, Rhode Island, South Carolina, South Dakota, Tennessee, Texas, Utah, Vermont, Virginia, Washington, West Virginia, Wisconsin, Wyoming Canada: Alberta, Manitoba, Ontario, Saskatchewan
Upcoming Schedule
| | | |
| --- | --- | --- |
| 3/30/2017 | Corsicana, TX | Annual Banquet with Lyndy Phillips |
| 3/30/2017 | Perry, GA | Annual Convention with Jerry Carroll |
| 3/30/2017 | Atlanta, GA | Employee Awards Event with David Ferrell |
| 3/31/2017 | Melbourne, FL | Annual Winter Banquet with Larry Weaver |
| 3/31/2017 | North Gower, ON | Annual Banquet with Jerry Carroll |
| 3/31/2017 | Montgomery, TX | Membership Appreciation Banquet with Rik Roberts |
| 4/1/2017 | Little Rock, AR | Employee Awards Banquet with Leslie Norris Townsend |
| 4/4/2017 | Fairmont, MN | Spring Client Days with Leslie Norris Townsend |
| 4/4/2017 | Branson, MO | President's Awards with Rik Roberts |
| 4/4/2017 | Greenville, MS | Annual Meeting with Lyndy Phillips |
| 4/6/2017 | Minot, ND | Annual Meeting with Leslie Norris Townsend |
| 4/7/2017 | Virginia Beach, VA | Annual Conference with Larry Weaver |
| 4/12/2017 | Mangum, OK | Community Outreach with Rik Roberts |
| 4/18/2017 | Durham, NC | Customer Service Conference with Paul Miller |
| 4/19/2017 | Hutchinson, MN | Annual Share N' Care Dinner with David Ferrell |
| 4/20/2017 | Ocean Isle, NC | Annual Meeting with John Felts |
| 4/20/2017 | Nebraska City, NE | Material Manager's Retreat with Rik Roberts |
| 4/22/2017 | Maysville, GA | Couples Event with David Ferrell |
| 4/22/2017 | Las Vegas, NV | Trade Show with Paul Miller |
| 4/22/2017 | Durham, NC | State Convention with Lyndy Phillips |
Recent Reviews
Fundraiser in Lafayette, LA

We have used Larry Weaver Entertainment for the past 5 years for our annual fund raiser and have been extremely satisfied with each performer. Larry and all the performers we have used have been very cooperative, with great attitudes. We plan on using Larry again next year.
Annual Meeting in Normal, IL

Larry Weaver Entertainment ALWAYS delivers and never disappoints. Their ability to deliver not only great entertainment but just plain great people is a rare find. They are our "go to" agency when in need of quality family friendly entertainment.
Member Comedy Night in York, PA

Trusted Speakers made everything so easy from the billing to the confirmation of time and date. The details were laid out and communication was on point. Very easy company to work with!
Farmer Appreciation Breakfast in Mt. Carmel, IL

Larry Weaver with Trusted Speakers was great to deal with. There was outstanding communication throughout the whole process of booking Jerry Carroll for our event. It was made very clear as to what was expected by all parties and I would highly recommend using this agency to book great talent.
Valentine's Banquet in Dothan, AL

Trusted Speakers was very professional and communicated with me in a timely and competent manner. The show was so quality that I would have expected to pay more. We were very pleased with everything!
Valentine's Date Night in West Lawn, PA

Both Larry and John were extremely professional and prompt in their responses! They answered my (many) questions during the process of planning our the event. They made things so easy for us! We would recommend the Trusted Speakers team to anyone looking to book Comedians for an event!
National Young Farmers Program in Greenville, SC

Larry Weaver is wonderful to work with. He made suggestions on the performers he felt would meet our needs. He we prompt in responses. Highly recommend using him to book a performer.
Annual High Yield Club Banquet in Grand Rapids, MI

Larry was the ultimate easy button when booking this event. Everything he promised he delivered. I highly recommend Larry to anyone looking to host a quality event with no hassles. Can't wait to work with Trusted Speakers again.