Trusted Speakers and Entertainers
Find keynote speakers that are Entertaining, Engaging, and Experienced. You'll discover performers that are primarily entertainment as well as speakers with a message.
This site is built on thousands of testimonials. Speaker rankings are 100% merit-based. You will only see speakers that have verified, trusted testimonials for the category you choose. No one can buy their way onto this site. If a speaker isn't booked regularly or fails to deliver positive testimonials, they will no longer appear. It's that simple.
Most Recently Booked Presentation:
Customized Keynotes: Funny and Inspiring by Larry Weaver
Motivational, inspirational, and funny presentation. Professional comedian and Kenan-Flagler Business School alum Larry Weaver uses clean humor, funny anecdotes, and emotionally charged stories to illustrate important concepts such as attitude, creativity, customer service, or a topic of your choosing. Each presentation is customized to your event and theme. Read More...
More About Larry Weaver
Featured Review:
John Felts in Rock Springs, WY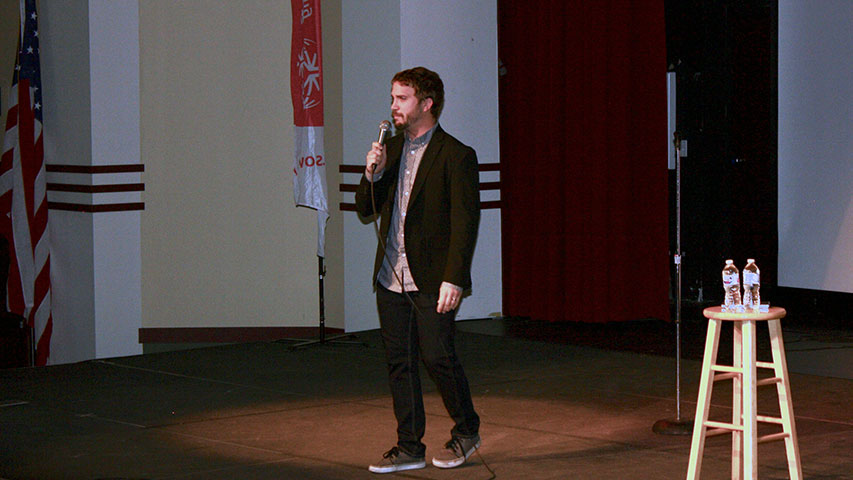 "John Felts did a wonderful job of localizing his presentation. He included local points of interest and people from the audience appreciated it. Very friendly and easy to work with." - VP of Development, Special Olympics Wyoming Comedy Night Fundraiser review of John Felts
More About John Felts
Most Popular Speakers:
Presentations by Content:
Message: Motivation | Stress | Teamwork | Other
Entertainment: Stand-up Comedy | Magic | Juggling | All Entertainers
Presentations by Audience:
Agriculture, Amish, Association, Catholic, Chamber, Christian, Christmas Party, College, Construction, Corporate, Education, Family, Finance, Fundraiser, Healthcare, Hospitality, Manufacturing, Military, Municipal, Real Estate, Safety, Seniors, Technology, Theater, Transportation, Utilities, Women, Youth
Presentations by State:
United States: Alabama, Alaska, Arizona, Arkansas, California, Colorado, Connecticut, Delaware, District of Columbia, Florida, Georgia, Hawaii, Idaho, Illinois, Indiana, Iowa, Kansas, Kentucky, Louisiana, Maine, Maryland, Massachusetts, Michigan, Minnesota, Mississippi, Missouri, Montana, Nebraska, Nevada, New Hampshire, New Jersey, New Mexico, New York, North Carolina, North Dakota, Ohio, Oklahoma, Oregon, Pennsylvania, Rhode Island, South Carolina, South Dakota, Tennessee, Texas, Utah, Vermont, Virginia, Washington, West Virginia, Wisconsin, Wyoming Canada: Alberta, Manitoba, Ontario, Saskatchewan
Upcoming Schedule
| | | |
| --- | --- | --- |
| 10/26/2017 | Richardson, TX | Lunch and Learn with Lyndy Phillips |
| 10/26/2017 | Hickory, PA | Community Outreach with Rik Roberts |
| 10/26/2017 | Greensboro, NC | Health Insurance Institute with Larry Weaver |
| 10/27/2017 | Charlottesville, VA | Operations Retreat with Paul Miller |
| 10/29/2017 | Kansas City, MO | Multiply Celebration with David Ferrell |
| 10/30/2017 | Nashville, TN | Regional Conference with Rik Roberts |
| 11/3/2017 | Princeton, NC | Volunteer Appreciation Event with Joshua Lozoff |
| 11/3/2017 | Centerville, TN | All-Employee Meeting with Larry Weaver |
| 11/4/2017 | Marietta, OK | Annual Banquet with David Ferrell |
| 11/5/2017 | Red Oak, TX | Volunteer Appreciation Banquet with Lyndy Phillips |
| 11/7/2017 | Bridgeville, DE | Annual Focus Day with Larry Weaver |
| 11/8/2017 | Bettendorf, IA | Mid-States Ag Aviation Conference with Jerry Carroll |
| 11/9/2017 | Louisville, KY | Annual Conference with Rik Roberts |
| 11/9/2017 | Dahlonega, GA | Annual Meeting with David Ferrell |
| 11/10/2017 | New Albany, IN | Evening of Joy with Leslie Norris Townsend |
| 11/10/2017 | Oklahoma City, OK | Annual Meeting with Paul Miller |
| 11/11/2017 | Tulsa, OK | Annual Meeting with Paul Miller |
| 11/11/2017 | Clinton, NC | Annual Meeting with Jerry Carroll |
| 11/15/2017 | Moorhead, MN | Women In Ag Banquet with Jerry Carroll |
| 11/16/2017 | Las Cruces, NM | Annual Meeting with Lyndy Phillips |
Recent Reviews
Comedy Night Fundraiser in Rock Springs, WY

The agency makes it easy to get entertainment set up for the event. They also have great reminders built into therir system so you do not miss a step. Thanks for making it so easy!!
Capital Campaign Kickoff in Glendale, AZ

The agency was extremely easy to work with. There was clear communication and understanding. These guys function at a very high and professional level.
Fundraising Banquet in Petersburg, VA

Thank you Trusted Speakers for being so good to work with. Due to a cancellation on our program, we were really happy to find that you could help us out with just a few weeks notice.
Board Retreat in Bluffton, SC

Larry was extremely helpful in securing the right act for our event. His responses were timely, informative, and courteous.
Ercolina International Sales Meeting in Davenport, IA

The agency was very easy to work with. This is the first time we had ever booked a speaker for one of our events, and it was a total success!
President's Convocation in Ponte Vedra Beach, FL

I was amazed by the professionalism and timeliness of all correspondence. You provided concise instructions and documents, and communicated with us throughout the process to insure success for all involved. Thank you - it was truly a wonderful stress free aspect of our conference!
Campus Ministry Fundraiser in Memphis, TN

Trusted Speakers made the whole process very easy. I didn't know what I would find when I started googling Christian comedians. I am very happy to have so quickly found such an organized and helpful agency. There were no hiccups whatsoever and we are totally satisfied.
Fundraising Dinner in Sully, IA

The agency was very thorough on information and details for booking a performer and what was needed for the event. We knew what to expect and had no surprises. Website was easy to navigate and booking process was simple.