Trusted Speakers and Entertainers
Find keynote speakers that are Entertaining, Engaging, and Experienced. You'll discover performers that are primarily entertainment as well as speakers with a message.
This site is built on thousands of testimonials. Speaker rankings are 100% merit-based. You will only see speakers that have verified, trusted testimonials for the category you choose. No one can buy their way onto this site. If a speaker isn't booked regularly or fails to deliver positive testimonials, they will no longer appear. It's that simple.
Most Recently Booked Presentation:
Dirt in Our DNA by Jerry Carroll
Stories of farming and farm life tailored for agricultural events. You'll enjoy tales of feeding hogs, raising crops, and keeping the farm equipment together with duct tape, bailing wire, and WD-40. Read More...
More About Jerry Carroll
Featured Review:
Larry Weaver in Kokomo, IN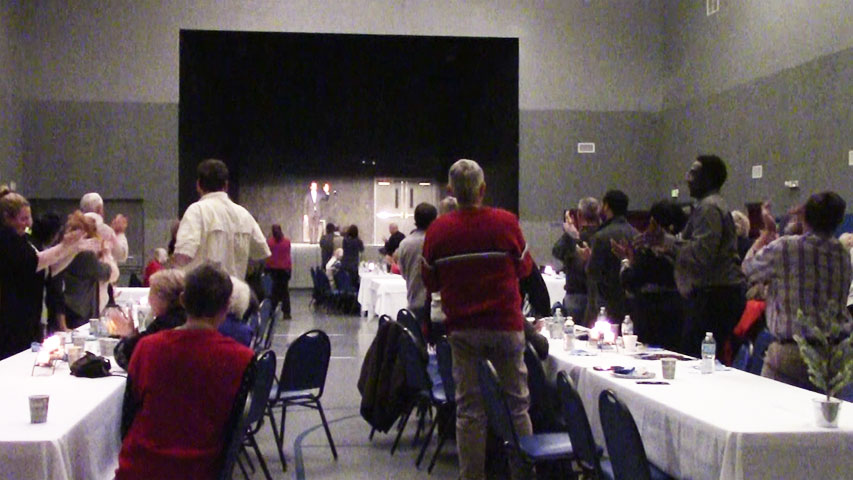 "I haven't laughed that hard in years! Larry Weaver was the consummate professional. His pre-event communication was excellent, he was prompt, courteous and enjoyable to work with. His performance showcased his experience as well as his comedic skills. His humor was well-received by a cross-section of age groups and cultural backgrounds. He couldn't have been better and we couldn't have been happier. Stellar show, Larry!" - Pastor, Family Worship Center Church Christmas Banquet review of Larry Weaver
More About Larry Weaver
Most Popular Speakers:
Presentations by Content:
Message: Motivation | Stress | Teamwork | Other
Entertainment: Stand-up Comedy | Magic | Juggling | All Entertainers
Presentations by Audience:
Agriculture, Amish, Association, Catholic, Chamber, Christian, Christmas Party, College, Construction, Corporate, Education, Family, Finance, Fundraiser, Healthcare, Hospitality, Manufacturing, Military, Municipal, Real Estate, Safety, Seniors, Technology, Theater, Transportation, Utilities, Women, Youth
Presentations by State:
United States: Alabama, Alaska, Arizona, Arkansas, California, Colorado, Connecticut, Delaware, District of Columbia, Florida, Georgia, Hawaii, Idaho, Illinois, Indiana, Iowa, Kansas, Kentucky, Louisiana, Maine, Maryland, Massachusetts, Michigan, Minnesota, Mississippi, Missouri, Montana, Nebraska, Nevada, New Hampshire, New Jersey, New Mexico, New York, North Carolina, North Dakota, Ohio, Oklahoma, Oregon, Pennsylvania, Rhode Island, South Carolina, South Dakota, Tennessee, Texas, Utah, Vermont, Virginia, Washington, West Virginia, Wisconsin, Wyoming Canada: Alberta, Manitoba, Ontario, Saskatchewan
Upcoming Schedule
| | | |
| --- | --- | --- |
| 12/15/2017 | Chapel Hill, NC | Company Party with Joshua Lozoff |
| 12/15/2017 | Bismarck, ND | State Convention with Jerry Carroll |
| 12/15/2017 | Austin, TX | Company Christmas Party with Larry Weaver |
| 12/16/2017 | Kansas City, MO | Company Christmas Party with Guest Speakers |
| 12/16/2017 | Oklahoma City, OK | Company Christmas Party with Larry Weaver |
| 12/16/2017 | Great Falls, MT | Christmas Party with Lyndy Phillips |
| 12/17/2017 | Beaufort, SC | Church Christmas Party with Guest Speakers |
| 12/17/2017 | Denison, TX | Church Christmas Party with John Felts |
| 12/19/2017 | Lima, OH | Sales Meeting with David Ferrell |
| 12/19/2017 | Williamsburg, VA | Company Christmas Party with Paul Miller |
| 12/19/2017 | Hilton Head, SC | Comedy Series with Larry Weaver |
| 12/19/2017 | Queens, NY | Pastor Appreciation Dinner with Guest Speakers |
| 12/22/2017 | Pendleton, IN | Company Christmas Party with John Felts |
| 12/22/2017 | Millersburg, OH | Company Christmas Banquet with Paul Miller |
| 12/29/2017 | Birmingham, AL | Breakthru Retreat with John Felts |
| 12/31/2017 | Saratoga Springs, NY | First Night with Joshua Lozoff |
| 1/4/2018 | Altoona, IA | Young Leader Conference with Jerry Carroll |
| 1/6/2018 | Bellevue, NE | Company Party with Paul Miller |
| 1/6/2018 | Henderson, NC | McGregor Hall Concert with Joshua Lozoff |
| 1/8/2018 | Bangor, ME | Annual Holiday Party with Guest Speakers |
Recent Reviews
Church Christmas Banquet in Kokomo, IN

I have worked with Larry for almost a decade and found his performers to constantly be dependable, responsible, crowd-aware and material-sensitive. The website allows you to preview a wide array of comedic talent and provides everything necessary to maximize the success of your event. Additionally, Larry is sensitive to your event's purpose and budget. In short, no surprises and no disappointments.
Company Christmas Party in Alpharetta, GA

Trusted Speakers was attentive and responded quickly to my request. They were able to meet the needs of our company party with a very short deadline. I wouldn't hesitate to contact them in the future.
Christmas Awards Banquet in Vernon, TX

Larry Weaver is a true professional and makes planning entertainment a breeze! He is prompt answering any questions you may have and so helpful guiding you to an entertainer that fits your needs. Thanks again this year for all your help ensuring another successful and entertaining event!
Company Christmas Party in Van Wert, OH

This is the second year that I booked through Trusted Speakers. Easy to work with, prompt and professional people. I will continue to utilize the talent pool. Thank you again.
Employee Christmas Dinner in Grundy, VA

Larry was responsive to my requests for speakers that matched my needs. I was able to have entertainment for our Christmas Party scheduled in record time!
Campus Comedy Show in Berrien Springs, MI

Throughout the whole process of bring John to our campus, Trusted Speakers was always quick to respond and very helpful in getting everything set. A great agency to work with!
Capital Fund Campaign Celebration in Kansas City, MO

This was one of the easiest events I've ever had to book. The website had everything I needed all in one spot and the response when I inquired was very prompt and thorough as was the followup! I would definitely use them again!!
Annual Meeting in Bonita Springs, FL

Larry Weaver is great to work with. I think I've used up all his best performers - we might have to recycle them! The contract, payments and all arrangements are a snap with Larry.