Trusted Speakers and Entertainers
Find keynote speakers that are Entertaining, Engaging, and Experienced. You'll discover performers that are primarily entertainment as well as speakers with a message.
This site is built on thousands of testimonials. Speaker rankings are 100% merit-based. You will only see speakers that have verified, trusted testimonials for the category you choose. No one can buy their way onto this site. If a speaker isn't booked regularly or fails to deliver positive testimonials, they will no longer appear. It's that simple.
Most Recently Booked Presentation:
Dirt in Our DNA by Jerry Carroll
Stories of farming and farm life tailored for agricultural events. You'll enjoy tales of feeding hogs, raising crops, and keeping the farm equipment together with duct tape, bailing wire, and WD-40. Read More...
More About Jerry Carroll
Featured Review:
Larry Weaver in Athens, GA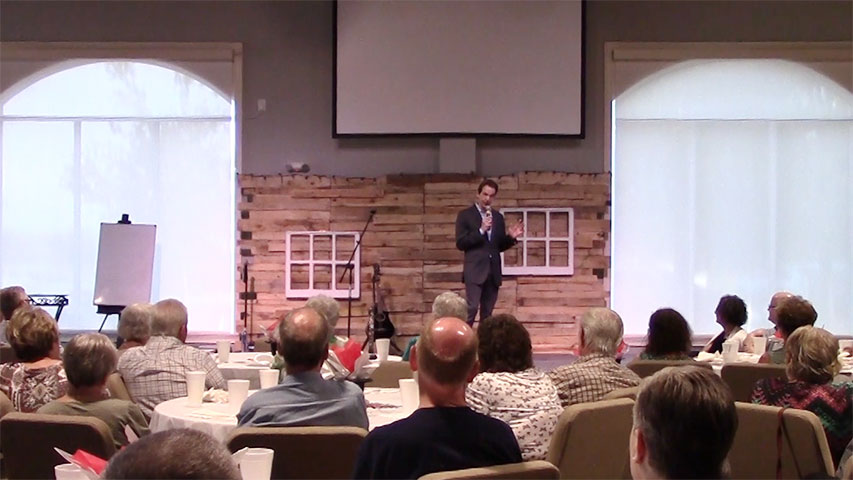 "Larry Weaver was great. Our senior adults enjoyed his down-home humor and audience interaction. He was prompt, professional, and his easy-going personality made him a joy to work with. The audience really liked his funny songs and guitar playing." - Church Treasurer, Grace Fellowship Church of God Senior Adult Night review of Larry Weaver
More About Larry Weaver
Most Popular Speakers:
Presentations by Content:
Message: Motivation | Stress | Teamwork | Other
Entertainment: Stand-up Comedy | Magic | Juggling | All Entertainers
Presentations by Audience:
Agriculture, Amish, Association, Catholic, Chamber, Christian, Christmas Party, College, Construction, Corporate, Education, Family, Finance, Fundraiser, Healthcare, Hospitality, Manufacturing, Military, Municipal, Real Estate, Safety, Seniors, Technology, Theater, Transportation, Utilities, Women, Youth
Presentations by State:
United States: Alabama, Alaska, Arizona, Arkansas, California, Colorado, Connecticut, Delaware, District of Columbia, Florida, Georgia, Hawaii, Idaho, Illinois, Indiana, Iowa, Kansas, Kentucky, Louisiana, Maine, Maryland, Massachusetts, Michigan, Minnesota, Mississippi, Missouri, Montana, Nebraska, Nevada, New Hampshire, New Jersey, New Mexico, New York, North Carolina, North Dakota, Ohio, Oklahoma, Oregon, Pennsylvania, Rhode Island, South Carolina, South Dakota, Tennessee, Texas, Utah, Vermont, Virginia, Washington, West Virginia, Wisconsin, Wyoming Canada: Alberta, Manitoba, Ontario, Saskatchewan
Upcoming Schedule
| | | |
| --- | --- | --- |
| 8/26/2017 | Seneca, KS | Customer Appreciation Event with Jerry Carroll |
| 8/29/2017 | Moorhead, MN | Annual Dealer Launch with Jerry Carroll |
| 8/29/2017 | Frankenmuth, MI | Michigan Showcase with Lyndy Phillips |
| 8/31/2017 | Golden, IL | Customer Appreciation Event with Leslie Norris Townsend |
| 9/6/2017 | Sandusky, OH | Agents Meeting with Jerry Carroll |
| 9/6/2017 | Winston-Salem, NC | Annual Training Event with Dr. Charles Petty |
| 9/10/2017 | Belgium, WI | Religious Ed Year Kickoff with John Felts |
| 9/10/2017 | Souderton, PA | Volunteer Appreciation Event with Lyndy Phillips |
| 9/11/2017 | Davenport, IA | Annual Meeting with Jerry Carroll |
| 9/12/2017 | Biloxi, MS | Annual Meeting with Larry Weaver |
| 9/12/2017 | Mineola, TX | Mineola HAY Show with David Ferrell |
| 9/14/2017 | Charlotte, NC | MDA Fundraiser with Joshua Lozoff |
| 9/14/2017 | Frisco, TX | Senior Adult Banquet with Lyndy Phillips |
| 9/15/2017 | Oakland, MD | Church Anniversary Banquet with Paul Miller |
| 9/15/2017 | Surprise, AZ | Girls Night Out with Leslie Norris Townsend |
| 9/15/2017 | Raleigh, NC | Anniversary Celebration with Joshua Lozoff |
| 9/16/2017 | Lufkin, TX | Comedy Night with Lyndy Phillips |
| 9/16/2017 | Windsor, ON | Volunteer Appreciation Night with David Ferrell |
| 9/16/2017 | Hilton Head Island, SC | Convention with Larry Weaver |
| 9/16/2017 | Lenoir, NC | Fundraising Dinner with Joshua Lozoff |
Recent Reviews
Comedy Night Fundraiser in Zanesville, OH

Trusted Speakers did a great job matching us with David Ferrell. We wanted a comedian who would be clean - and also affordable for our fundraiser. Thanks for making that happen for us. It was a great evening and we couldn't have done it without you!
Senior Adult Night in Athens, GA

The agency is great! People of integrity, easy to work with and they deliver quality talent that can be counted on to fill your needs for wholesome entertainment.
Annual CEO Retreat in Nebraska City, NE

Always flawless working with Larry. Other agencies should take note.
Customer Appreciation Day in Oregon, OH

We have used Larry Weaver to find keynote speakers/entertainers for our Customer Appreciation Day Events for several years, and I highly recommend the agency. We have never been disappointed!
Summer Conference in Fort Worth, TX

Thank you for the prompt handling of all matters related to securing a speaker we could afford and the efficient scheduling and provision of details we needed to make the event a real success.
Annual Conference in Scottsdale, AZ

This is our second year of working with Trusted Speakers and they are becoming our go to for entertainment performances with a message.
Annual Recognition Day in Stevens, PA

The agency was very receptive to my requests and provided a great comedian for our group. You made the entire process easy and in the end made me look good!
Women's Luncheon in Kokomo, IN

Great communication, follow-up, and awareness of budgetary realities. Larry will make available a great performer for your event.