Trusted Speakers and Entertainers
Find keynote speakers that are Entertaining, Engaging, and Experienced. You'll discover performers that are primarily entertainment as well as speakers with a message.
This site is built on thousands of testimonials. Speaker rankings are 100% merit-based. You will only see speakers that have verified, trusted testimonials for the category you choose. No one can buy their way onto this site. If a speaker isn't booked regularly or fails to deliver positive testimonials, they will no longer appear. It's that simple.
Most Recently Booked Presentation:
Climbing the Ladder of Success and Taking Your Family with You by Dr. Charles Petty
Hilarious insights on work-life balance and how to take care of family while taking care of business. Perfect for all groups and especially when guests/spouses are in the audience. Read More...
More About Dr. Charles Petty
Featured Review:
Larry Weaver in South Hill, VA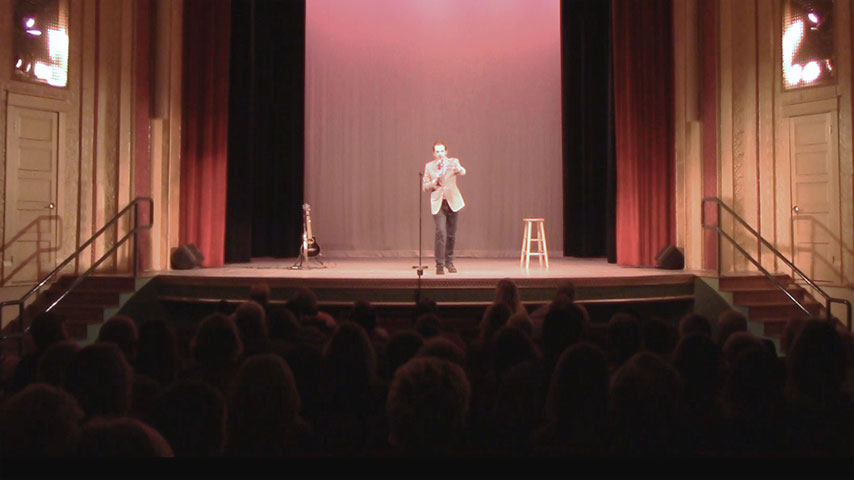 "Larry Weaver was prompt and professional from his time of arrival till the end of the evening. He was very personable and was always asking questions to make his performance personal to our event and our mission. The audience loved him and found him to be very entertaining and funny. We will definitely use him again!" - Senior Pastor, First Christian School Fundraiser review of Larry Weaver
More About Larry Weaver
Most Popular Speakers:
Presentations by Content:
Message: Motivation | Stress | Teamwork | Other
Entertainment: Stand-up Comedy | Magic | Juggling | All Entertainers
Presentations by Audience:
Agriculture, Amish, Association, Catholic, Chamber, Christian, Christmas Party, College, Construction, Corporate, Education, Family, Finance, Fundraiser, Healthcare, Hospitality, Manufacturing, Military, Municipal, Real Estate, Safety, Seniors, Technology, Theater, Transportation, Utilities, Women, Youth
Presentations by State:
United States: Alabama, Alaska, Arizona, Arkansas, California, Colorado, Connecticut, Delaware, District of Columbia, Florida, Georgia, Hawaii, Idaho, Illinois, Indiana, Iowa, Kansas, Kentucky, Louisiana, Maine, Maryland, Massachusetts, Michigan, Minnesota, Mississippi, Missouri, Montana, Nebraska, Nevada, New Hampshire, New Jersey, New Mexico, New York, North Carolina, North Dakota, Ohio, Oklahoma, Oregon, Pennsylvania, Rhode Island, South Carolina, South Dakota, Tennessee, Texas, Utah, Vermont, Virginia, Washington, West Virginia, Wisconsin, Wyoming Canada: Alberta, Manitoba, Ontario, Saskatchewan
Upcoming Schedule
| | | |
| --- | --- | --- |
| 2/24/2018 | Matthews, NC | Youth Event with John Felts |
| 2/24/2018 | Richmond, VA | Big Schtick Fundraiser with Joshua Lozoff |
| 2/28/2018 | Flora, IL | Top Producer Meeting with Guest Speakers |
| 3/1/2018 | West Chester, PA | Church Comedy Night with John Felts |
| 3/1/2018 | Sidney, MT | MonDak Ag Days with Jerry Carroll |
| 3/2/2018 | Holly Springs, NC | HSCC Concert with Rik Roberts |
| 3/3/2018 | Lafayette, LA | API Fundraiser with Paul Miller |
| 3/4/2018 | Clovis, NM | Upward Awards with Guest Speakers |
| 3/6/2018 | Memphis, TN | Grower Meeting with Guest Speakers |
| 3/6/2018 | Hickory Corners, MI | Sectional Conference with Lyndy Phillips |
| 3/7/2018 | New Bern, NC | Annual Convention with David Ferrell |
| 3/10/2018 | Hot Springs, AR | Annual Convention with John Felts |
| 3/11/2018 | Durham, NC | Campus Social with Joshua Lozoff |
| 3/13/2018 | Columbus, WI | Agribusiness Dinner with Leslie Norris Townsend |
| 3/15/2018 | Ocean City, MD | Annual Conference with Joshua Lozoff |
| 3/15/2018 | Milbank, SD | Farmer's Appreciation Supper with David Ferrell |
| 3/16/2018 | Raleigh, NC | Women's Conference with Leslie Norris Townsend |
| 3/16/2018 | Charlotte, NC | Annual Sales Meeting with Larry Weaver |
| 3/17/2018 | Macon, GA | Annual Gala with Jerry Carroll |
| 3/18/2018 | Durham, NC | Family Day with Joshua Lozoff |
Recent Reviews
Valentine's Day Dinner in Springfield, IL

Trusted Speakers has served me well for multiple years as I organize a yearly event. Larry Weaver is very thorough and professional. I have no anxiety about where I can go to discover excellent clean comedy and talent. Thank you.
Annual Fundraiser in Cascade, IA

Trusted Speakers is very organized and professional! They have a variety of performers available and do a great job of helping you find the right one for your group. They also provide a clear outline of billing and performer requirements. Very reliable and easy to work with!
Valentine's Banquet in Bangor, ME

Trusted Speakers is very professional and met our need by offering our organization numerous options for our event. We were well pleased how they continued contact with throughout the entire process!
Southern Rocky Mountain Ag Conference in Monte Vista, CO

We have used Trusted Speakers several times. Each time has been a good experience. Larry has worked with us and around our intricacies. The acts recommended have been high quality and very entertaining. Promotion materials are high quality and promote the acts well.
Mainstage Series in Asheville, NC

We are always grateful for those who make our jobs easier! Thank you! Clear, concise communication and transactions made this event successful and enjoyable.
Annual Banquet in Petal, MS

I appreciated the help I received from Larry in securing a last minute substitution due to unforeseen weather conditions that kept our scheduled speaker from travelling. This was the 4th time that I worked with Larry, so that speaks for itself.
Church Volunteer Celebration in Fairfield, CT

Trusted Speakers has been our go-to entertainment agency for the past two years. They have great professionals, are extremely communicative and very easy to work with. After inclement weather prevented our booked speaker from making it to our event, Larry and his team worked closely with us to find a replacement the same day. We would highly recommend!
Christmas Party in Denison, TX

Trusted Speakers has provided great entertainment for our event the last two years. Their service is great and easy to navigate and they are responsive to the needs of our group. Would highly recommend Trusted Speakers for anyone looking for clean entertainment for any of your upcoming events.