Trusted Speakers and Entertainers
Find keynote speakers that are Entertaining, Engaging, and Experienced. You'll discover performers that are primarily entertainment as well as speakers with a message.
This site is built on thousands of testimonials. Speaker rankings are 100% merit-based. You will only see speakers that have verified, trusted testimonials for the category you choose. No one can buy their way onto this site. If a speaker isn't booked regularly or fails to deliver positive testimonials, they will no longer appear. It's that simple.
Most Recently Booked Presentation:
Dirt in Our DNA by Jerry Carroll
Stories of farming and farm life tailored for agricultural events. You'll enjoy tales of feeding hogs, raising crops, and keeping the farm equipment together with duct tape, bailing wire, and WD-40. Read More...
More About Jerry Carroll
Featured Review:
Leslie Norris Townsend in Elgin, SC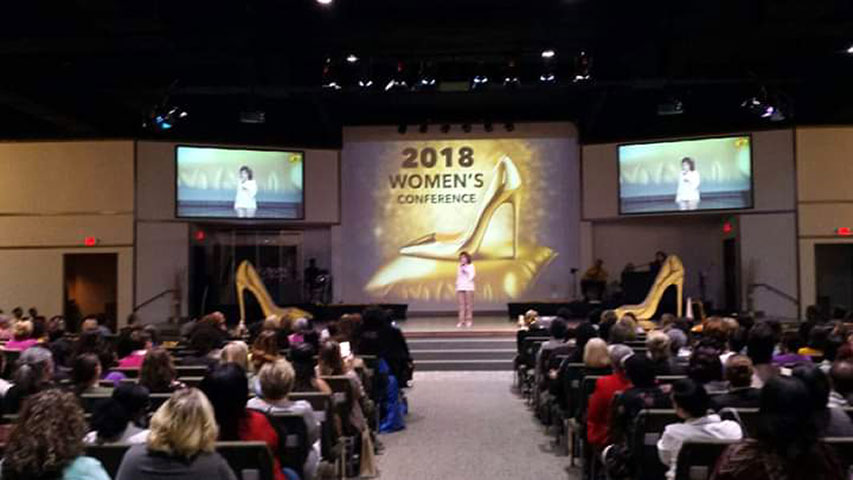 "Leslie Norris Townsend was a professional, she was on time, a great self promoter, she pushed laugher from the stage, and she can sing. Overall she was very funny. She received a standing ovation at the end of the show and had the Women's Conference engaged in the performance. What more can you ask of a comedian?" - First Lady, International Praise Church of God Women's Conference review of Leslie Norris Townsend
More About Leslie Norris Townsend
Most Popular Speakers:
Presentations by Content:
Message: Motivation | Stress | Teamwork | Other
Entertainment: Stand-up Comedy | Magic | Juggling | All Entertainers
Presentations by Audience:
Agriculture, Amish, Association, Catholic, Chamber, Christian, Christmas Party, College, Construction, Corporate, Education, Family, Finance, Fundraiser, Healthcare, Hospitality, Manufacturing, Military, Municipal, Real Estate, Safety, Seniors, Technology, Theater, Transportation, Utilities, Women, Youth
Presentations by State:
United States: Alabama, Alaska, Arizona, Arkansas, California, Colorado, Connecticut, Delaware, District of Columbia, Florida, Georgia, Hawaii, Idaho, Illinois, Indiana, Iowa, Kansas, Kentucky, Louisiana, Maine, Maryland, Massachusetts, Michigan, Minnesota, Mississippi, Missouri, Montana, Nebraska, Nevada, New Hampshire, New Jersey, New Mexico, New York, North Carolina, North Dakota, Ohio, Oklahoma, Oregon, Pennsylvania, Rhode Island, South Carolina, South Dakota, Tennessee, Texas, Utah, Vermont, Virginia, Washington, West Virginia, Wisconsin, Wyoming Canada: Alberta, Manitoba, Ontario, Saskatchewan
Upcoming Schedule
| | | |
| --- | --- | --- |
| 10/23/2018 | Durham, NC | Automation University Event with Joshua Lozoff |
| 10/25/2018 | Dothan, AL | Customer Appreciation Event with David Ferrell |
| 10/25/2018 | Alexandria, VA | Annual Client Conference with Joshua Lozoff |
| 10/27/2018 | Owosso, MI | Comedy Night with David Ferrell |
| 10/27/2018 | Culpeper, VA | Marriage Enrichment Event with John Felts |
| 10/28/2018 | Middletown, OH | Outreach Event with John Felts |
| 10/29/2018 | Roanoke, WV | Annual Conference with Rik Roberts |
| 10/30/2018 | Marion, IN | Annual Banquet with Joshua Lozoff |
| 10/30/2018 | Anderson, SC | Senior Adult Luncheon with David Ferrell |
| 11/1/2018 | Greenville, SC | New South Comedy Festival with Larry Weaver |
| 11/1/2018 | Myrtle Beach, SC | Annual User's Conference with Joshua Lozoff |
| 11/3/2018 | Mesa, AZ | Annual Fundraiser with John Felts |
| 11/3/2018 | Casper, WY | Graduation Event with Dr. Charles Petty |
| 11/3/2018 | Greensboro, NC | Company Meeting with Larry Weaver |
| 11/3/2018 | Sikeston, MO | Women's Conference with Leslie Norris Townsend |
| 11/4/2018 | Dallas, TX | Volunteer Appreciation Banquet with John Felts |
| 11/8/2018 | Livonia, MI | Fundraiser with Guest Speakers |
| 11/9/2018 | New Albany, IN | Fundraiser with Rik Roberts |
| 11/10/2018 | Greenwood, IN | Volunteer Appreciation Dinner with Rik Roberts |
| 11/10/2018 | Palm Beach Gardens, FL | Fundraiser with David Ferrell |
Recent Reviews
Annual Fundraiser Banquet in Tifton, GA

The agency was very professional, organized and helpful. Our fundraiser was a huge success. I really hope we are able to work with Larry in the future.
Stand Up for Kids Fundraiser in Anderson, IN

Trusted Speakers was very timely in getting booking and contract information out to us. I appreciate the reminders and tips for a successful evening that were provided as well. Promo materials provided on the website were eye catching and perfect for our marketing purposes.
Annual Conference in Roanoke, VA

The agency is certainly named correctly - Trusted Speakers. They certainly delivered. Larry Weaver made everything very simple, from scheduling to performance.
Customer Appreciation Dinner in Keenes, IL

Trusted Speakers made the booking and payment process very easy. Larry was prompt with my questions, of which I had many. We will surely use them again to book talent in the future.
Manager's Meeting in Orange Beach, AL

Trusted Speakers has always produced top talent for me when I have asked on behalf of Alabama Farmers Cooperative. Their level of professionalism is outstanding.
Moto Summer Symposium in Osage Beach, MO

The agency was prompt and professional from start to finish. Made the entire process seamless. After reading the bios on the other speakers I will definitely be a repeat customer.
Anniversary Banquet in Pittsburgh, PA

Larry Weaver's organization was perfect. They took care of all the details and were thoroughly prepared, taking each piece of information we provided and drawing up a very easy to understand contract.
Volunteer Appreciation Party in Farmingdale, NJ

Larry Weaver from Trusted Speakers was professional as well as helpful to me through the process of getting the best show for our Volunteer Appreciation Party. He was in constant contact with me from start to finish. Nothing came as a surprise because everything was clearly explained in each correspondence. Trusted Speakers truly lives up to its name!