Trusted Speakers and Entertainers
Find keynote speakers that are Entertaining, Engaging, and Experienced. You'll discover performers that are primarily entertainment as well as speakers with a message.
This site is built on thousands of testimonials. Speaker rankings are 100% merit-based. You will only see speakers that have verified, trusted testimonials for the category you choose. No one can buy their way onto this site. If a speaker isn't booked regularly or fails to deliver positive testimonials, they will no longer appear. It's that simple.
Most Recently Booked Presentation:
Clean Humor and Impressions by David Ferrell
100% clean stand-up comedy show suitable for all ages and backgrounds. Plus, David is happy to customize his performance with jokes about your company or organization. Read More...
More About David Ferrell
Featured Review:
John Felts in Dallas, TX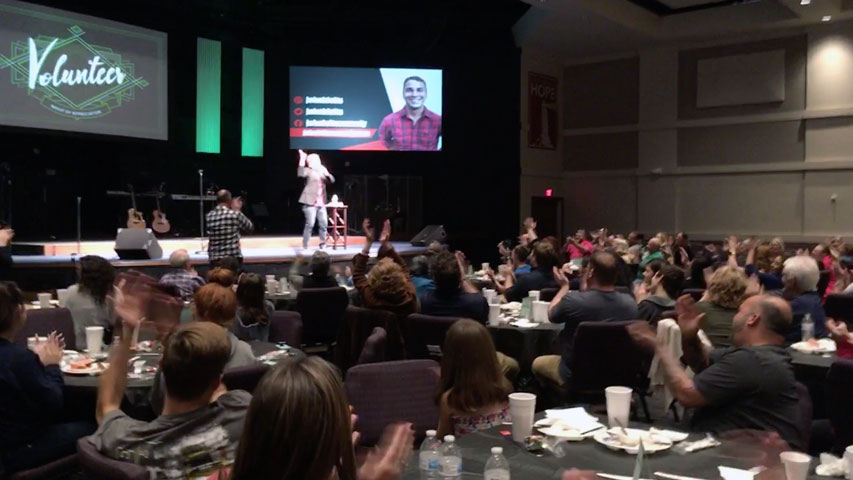 "John Felts did a great job entertaining our people and our people really enjoyed him!" - Executive Pastor, First Baptist Church of Red Oak Volunteer Appreciation Banquet review of John Felts
More About John Felts
Most Popular Speakers:
Presentations by Content:
Message: Motivation | Stress | Teamwork | Other
Entertainment: Stand-up Comedy | Magic | Juggling | All Entertainers
Presentations by Audience:
Agriculture, Amish, Association, Catholic, Chamber, Christian, Christmas Party, College, Construction, Corporate, Education, Family, Finance, Fundraiser, Healthcare, Hospitality, Manufacturing, Military, Municipal, Real Estate, Safety, Seniors, Technology, Theater, Transportation, Utilities, Women, Youth
Presentations by State:
United States: Alabama, Alaska, Arizona, Arkansas, California, Colorado, Connecticut, Delaware, District of Columbia, Florida, Georgia, Hawaii, Idaho, Illinois, Indiana, Iowa, Kansas, Kentucky, Louisiana, Maine, Maryland, Massachusetts, Michigan, Minnesota, Mississippi, Missouri, Montana, Nebraska, Nevada, New Hampshire, New Jersey, New Mexico, New York, North Carolina, North Dakota, Ohio, Oklahoma, Oregon, Pennsylvania, Rhode Island, South Carolina, South Dakota, Tennessee, Texas, Utah, Vermont, Virginia, Washington, West Virginia, Wisconsin, Wyoming Canada: Alberta, Manitoba, Ontario, Saskatchewan
Upcoming Schedule
| | | |
| --- | --- | --- |
| 11/18/2018 | Tampa, FL | Annual Fundraiser with Larry Weaver |
| 11/18/2018 | Quitman, MS | Youth Rally with Guest Speakers |
| 12/1/2018 | Lake Ozark, MO | Christmas Party with Jerry Carroll |
| 12/1/2018 | Spartanburg, SC | Company Christmas Party with David Ferrell |
| 12/1/2018 | Burlington, NC | Company Holiday Celebration with Joshua Lozoff |
| 12/2/2018 | Hartsville, SC | Christmas Family Night with David Ferrell |
| 12/2/2018 | Kokomo, IN | Volunteer Appreciation Banquet with Guest Speakers |
| 12/2/2018 | Pinehurst, NC | Private Event with Joshua Lozoff |
| 12/3/2018 | Ocean City, MD | Annual Convention with Leslie Norris Townsend |
| 12/3/2018 | Kingsport, TN | Company Christmas Party with Rik Roberts |
| 12/4/2018 | Middlebury, IN | Company Christmas Dinner with Paul Miller |
| 12/5/2018 | Baton Rouge, LA | Christmas Party with David Ferrell |
| 12/6/2018 | Piqua, OH | Christmas Party with Leslie Norris Townsend |
| 12/7/2018 | Anderson, IN | Christmas Comedy Night with Guest Speakers |
| 12/7/2018 | Harrington, DE | Centennial Celebration with Jerry Carroll |
| 12/7/2018 | Van Wert, OH | Company Christmas Party with John Felts |
| 12/7/2018 | Durham, NC | Company Holiday Party with Joshua Lozoff |
| 12/8/2018 | Metamora, MI | Christmas Dinner with David Ferrell |
| 12/8/2018 | Elverson, PA | Company Christmas Party with Larry Weaver |
| 12/8/2018 | Central, SC | Company Christmas Party with Joshua Lozoff |
Recent Reviews
Annual Fundraiser in Mesa, AZ

I just want to say how much we enjoyed working with your company, Trusted Speakers. You made this an easy process for us as a comedy fundraiser was unchartered territory for our school.
Annual Public Safety Users' Conference in Myrtle Beach, SC

Working with Larry to coordinate everything was a very easy process. I had lots of questions as this was a really important conference to our customers and our company, he was super helpful and walked me through the areas I needed help with. A+ customer service!
Annual Fundraiser Banquet in Tifton, GA

The agency was very professional, organized and helpful. Our fundraiser was a huge success. I really hope we are able to work with Larry in the future.
Stand Up for Kids Fundraiser in Anderson, IN

Trusted Speakers was very timely in getting booking and contract information out to us. I appreciate the reminders and tips for a successful evening that were provided as well. Promo materials provided on the website were eye catching and perfect for our marketing purposes.
Annual Conference in Roanoke, VA

The agency is certainly named correctly - Trusted Speakers. They certainly delivered. Larry Weaver made everything very simple, from scheduling to performance.
Customer Appreciation Dinner in Keenes, IL

Trusted Speakers made the booking and payment process very easy. Larry was prompt with my questions, of which I had many. We will surely use them again to book talent in the future.
Manager's Meeting in Orange Beach, AL

Trusted Speakers has always produced top talent for me when I have asked on behalf of Alabama Farmers Cooperative. Their level of professionalism is outstanding.
Moto Summer Symposium in Osage Beach, MO

The agency was prompt and professional from start to finish. Made the entire process seamless. After reading the bios on the other speakers I will definitely be a repeat customer.