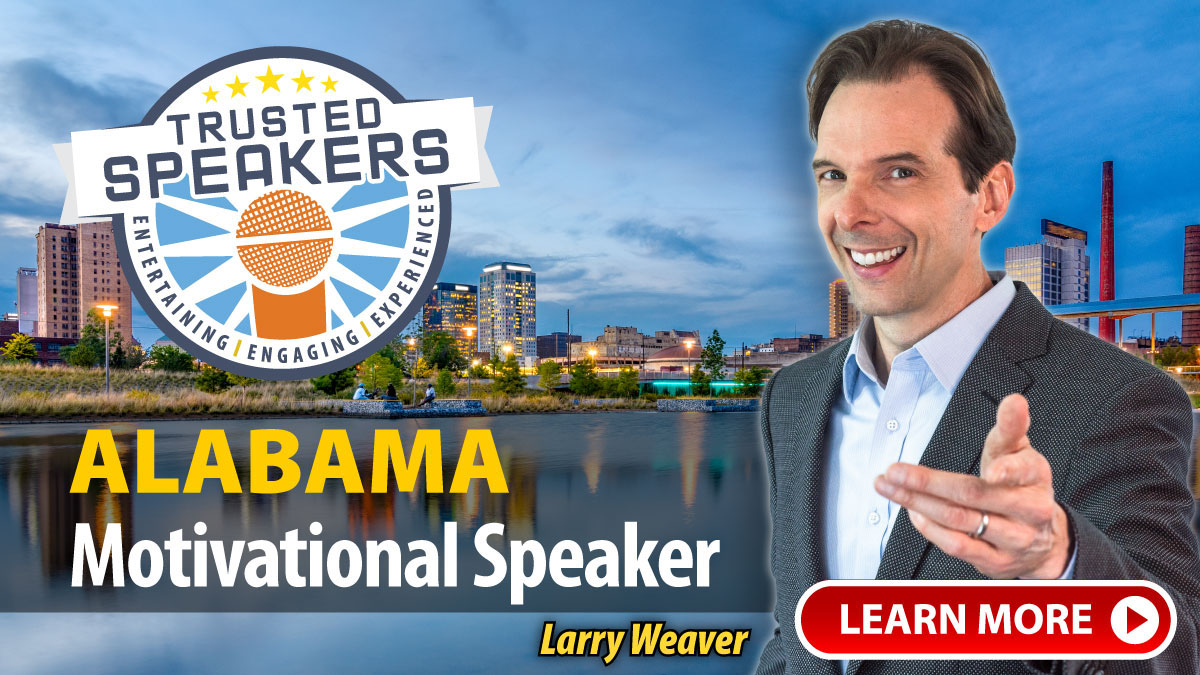 Orange Beach
Speakers and Comedians
Find motivational speakers, comedians and clean entertainers in Orange Beach, AL for your next meeting or event. Each of the keynote speakers listed below have recently performed their highly-engaging presentations in the Orange Beach, Gulf Shores, Mobile, Alabama Gulf Coast area.
Recent Reviews from Orange Beach
Larry Weaver - Motivational Speaker in Orange Beach, AL

"Our audience enjoyed having you as our guest speaker. Thanks for making our Convention a success."
Speaker in Point Clear, AL

"Joshua was attentive to ensure in the weeks leading up to the meeting that he was aware of the event format and how he could provide the best show. During the show, he was charismatic, engaging and thoroughly entertaining. I have received several comments from the team about how much they enjoyed the show and how they got useful techniques on communication that will help them in their roles. I would highly recommend Joshua for any corporate event."
Comedian in Orange Beach, AL

"This was the second time that Rik Roberts has performed for Alabama Farmers Cooperative. First he did his skit Mayberry skit. This time, he performed with singing and jokes. Both were top class."
Comedian in Orange Beach, AL

"Rik Roberts performed at Alabama Farmers Cooperative's manager's meeting and did an outstanding job. From his impersonation of Barney Fife during hospitality to his stand-up after dinner, his performance was just what we needed. His humor was very appropriate for our group. From the comments I have received, everyone enjoyed Rik's performance. We would definitely recommend him for any group."
Comedian in Atmore, AL

"Rik Roberts kept the audience laughing and engaged throughout his entire preformance. He made our annual Ag luncheon a success! We were very pleased and would highly recommend Rik!"
Comedian in Orange Beach, AL

"David Ferrell exceeded our expectations. He was on time, very professional, has a great personality, connected with our audience, was very funny and everyone enjoyed his presentation."
A few of the towns our nationally-touring keynote speakers have performed in include: Atmore, Brewton, Elberta, Mobile, Orange Beach, Point Clear, and others.