For over 25 years, David has delighted audiences across America with a high-energy mixture of hilarious humor and outrageous impressions. In their spotlight on acts burning up the corporate market, Event Solutions Magazine declares "If you're looking for clean comedy, David Ferrell is your man!"
David attended broadcasting school in North Carolina with his sights on a career in radio. He quickly developed a knack for funny voices, sound effects and impresssions which lead him on the path to stand-up comedy. David found early success with a feature on PBS and a showcase at the star-studded Comic Relief in Las Vegas.
David specializes in entertainment for corporate, convention, and Christian events. He has performed for numerous Fortune 500 companies such as Proctor & Gamble, IBM, Nortel, and The Gap. If you have satellite radio, chances are you've heard him on Sirius XM channel Laugh USA.
If you need a professional comedian who will deliver laughs without offending anyone, you need David Ferrell. He is willing to take his God given talents anywhere that is willing to have a clean, positive, and funny event!
Available Presentations Include:
Clean Humor and Impressions
100% clean stand-up comedy show suitable for all ages and backgrounds. Plus, David is happy to customize his performance with jokes about your company or organization.
More About This Presentation
Check Availability
Recent Reviews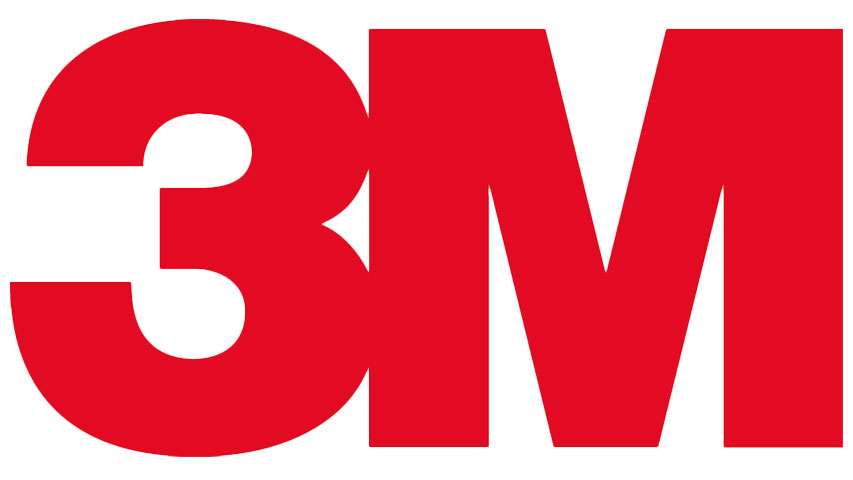 3M Company
"David Ferrell is hilarious! Everyone enjoyed his performance."
- Human Resources, Career Achievement Celebration in Greenville, SC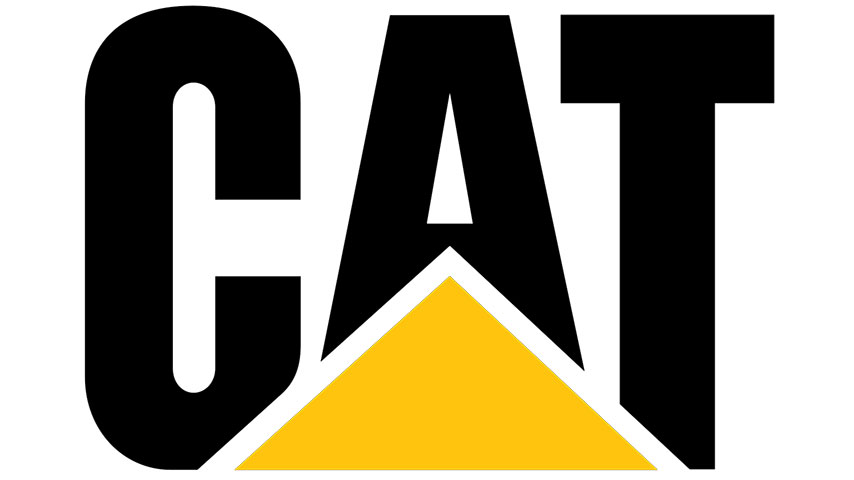 Caterpillar Inc.
"David Ferrell was fantastic for our event. He arrived early to get to know his audience and did a good job to ask questions about who he was entertaining. His material is very funny and appropriate for all ages. He had everyone in the room laughing and his audience interaction was very good. I would highly recommend him. I had many compliments on his performance afterward. I was very pleased."
- Sales & Service Representative, BCP Technical Communicator Service Conference in Athens, GA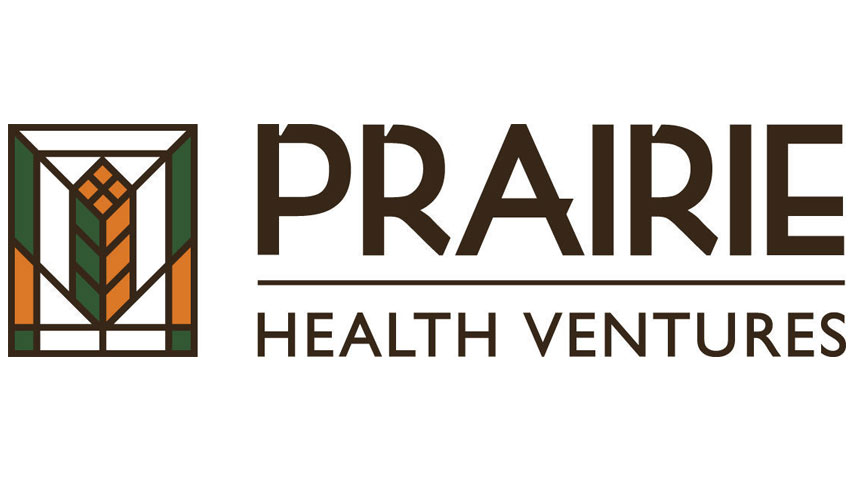 Prairie Health Ventures
"David Ferrell's sense of humor is spot on and his take on life's situations was flawless. The funniest part of his act however, was his interaction with the audience. He spoke to a few of the folks and with it not being scripted you take a risk as to where the conversation will lead. By the time he was finished there were jokes flying everywhere and people were having a fantastic time. I would recommend David without a moments hesitation. I heard from a number of attendees, and I would agree, in the 22 years we've been having this conference, David was one of the funniest comedians we've ever booked."
- Director, Acute Care Services, Annual CEO Retreat in Nebraska City, NE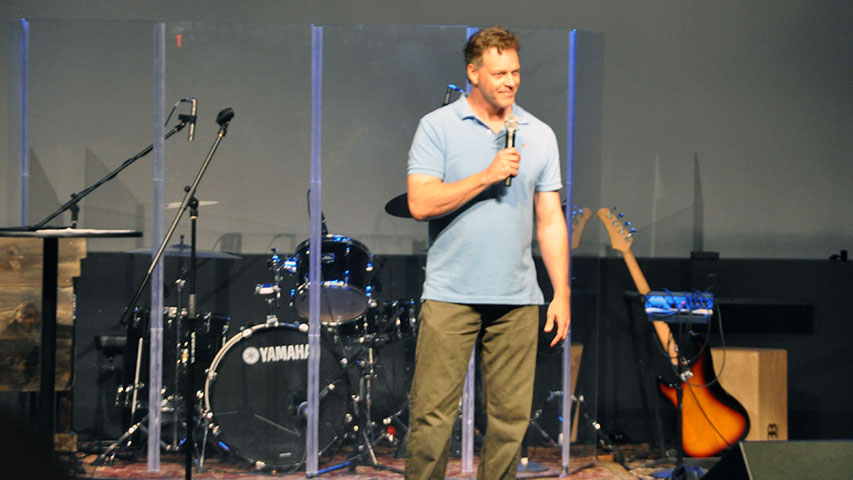 Mount Pisgah UMC
"David Ferrell delivered just what we were looking for at our Annual Men's conference. He brought a good dose of comic relief before our guest speaker challenged the men on deciding life's priority. David was just what we were looking for -- very funny!"
- DiscipleLife Pastor, Annual Men's Conference in Atlanta, GA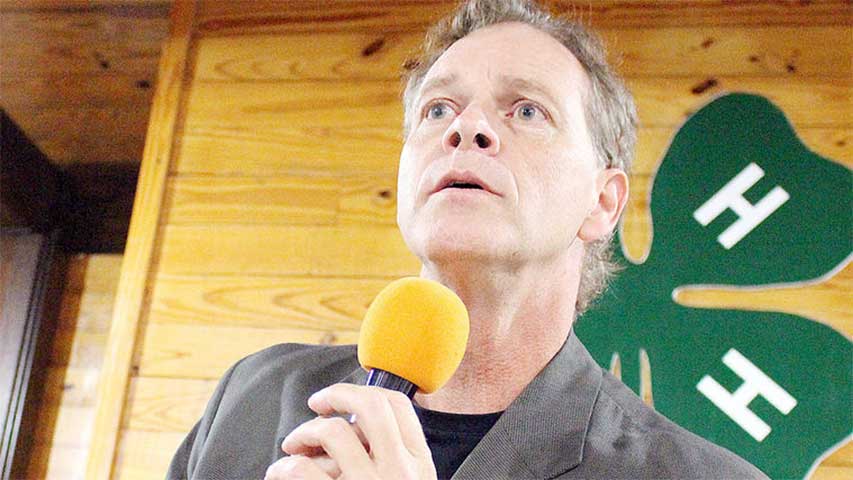 Greene County Partnership
"David Ferrell did an outstanding job! EVERYONE loved him! My phone was blowing up with texts and phone calls during and after his performance. He will be asked to return, I am sure. He far exceeded our expectations, and fit in perfectly with our crowd. THANK YOU, THANK YOU, THANK YOU for setting this up! We will definitely be calling on your services again!!!!!"
- Ag-Business Committee Vice-Chair, Farm/City Banquet in Greeneville, TN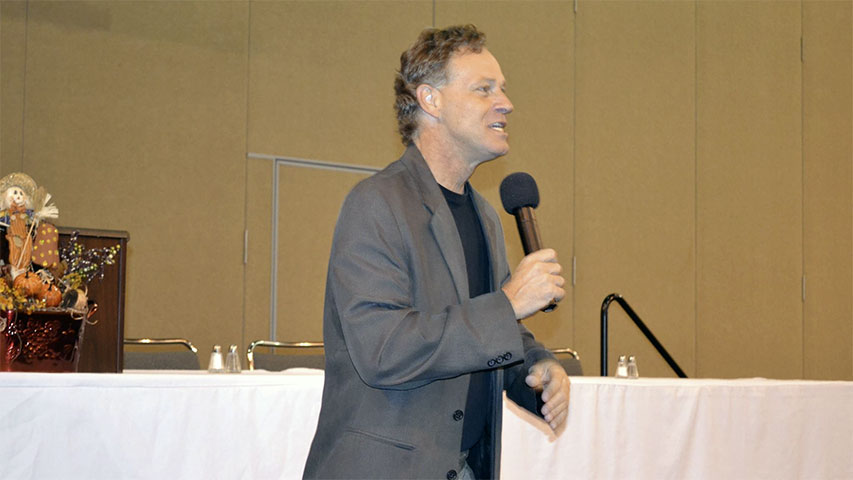 Mississippi Association of Governmental Purchasing/Property Agents
"Our association was thrilled to end our Conference on an upbeat note. David Ferrell had folks engaged, laughing, and participating; all of this before they had a chance to wake up! It took energized our crowd, we learned a few funny facts about our members, and the impersonations were spot on. We would highly recommend using David and his clean comedy to spark enthusiasm at any event!"
- President, Annual Conference in Natchez, MS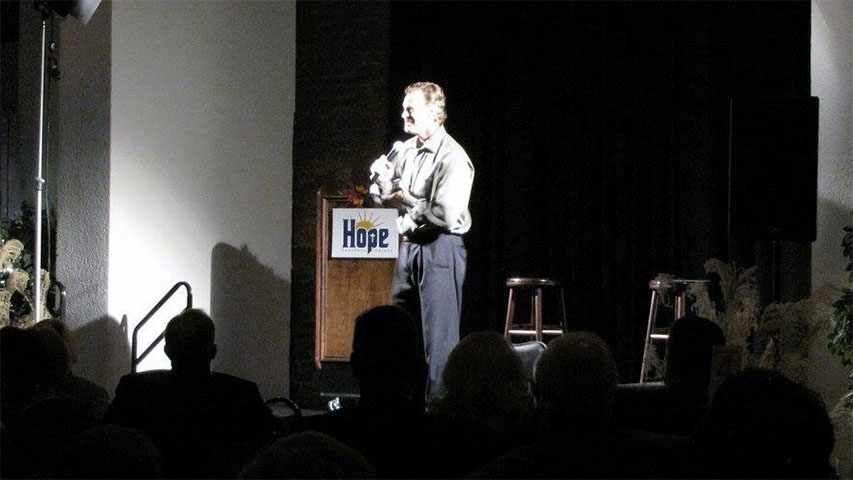 Hope Southern Indiana
"David Ferrell was awesome. He more than provided the laughter the event called for and was extremely professional. Thanks again for helping us make our event the success that it was."
- Board Chair, Evening of Joy in Jeffersonville, IN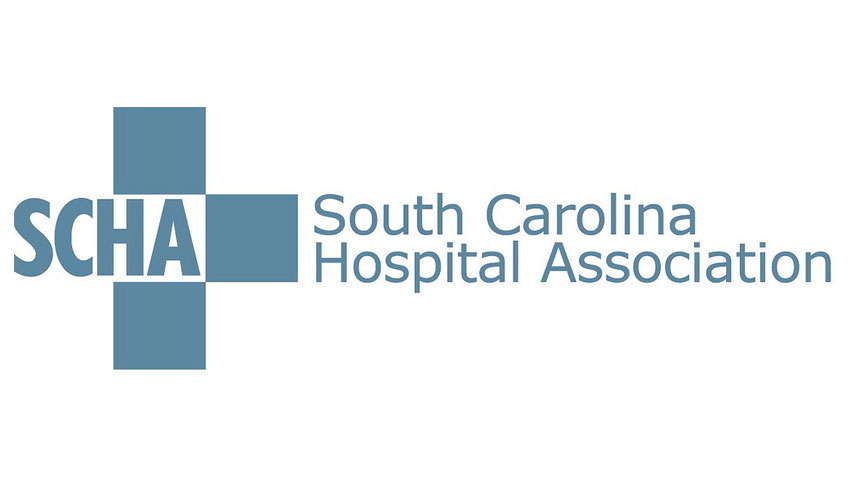 South Carolina Hospital Association
"David Ferrell was perfect. He was professional, and hysterical. Our group was laughing the whole time. I was slightly worried they would be a tough crowd, but David seemed extremely comfortable and made jokes everyone related too. I would hire him again in a heartbeat! He was on time as well. Everyone said it was the best retreat they had been too, and he was a big part of that."
- Executive Assistant, Board Retreat in Asheville, NC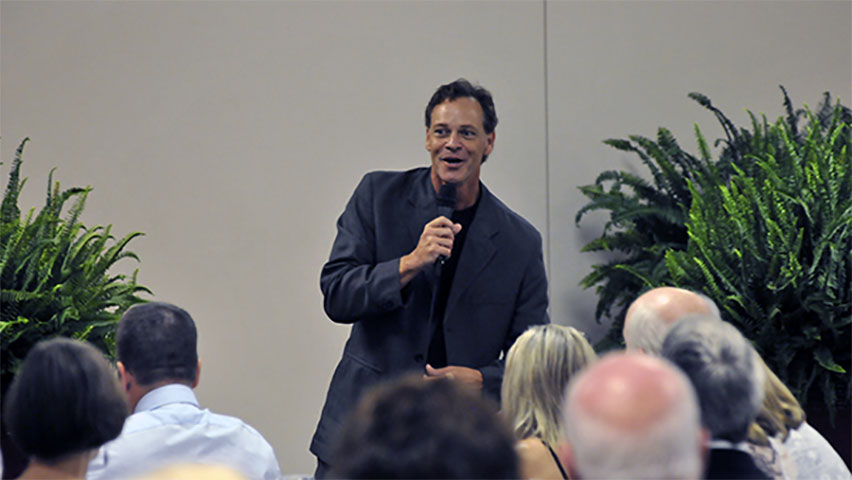 Mizell Memorial Hospital Foundation
"David Ferrell was very prompt and professional and I've heard nothing but positive comments about him and his material. He did a great job at the conclusion of his act by sharing a personal experience with a small community hospital, which tied into our event. Great experience from beginning to end. Thank you!"
- Event Chair, Fundraiser Gala in Opp, AL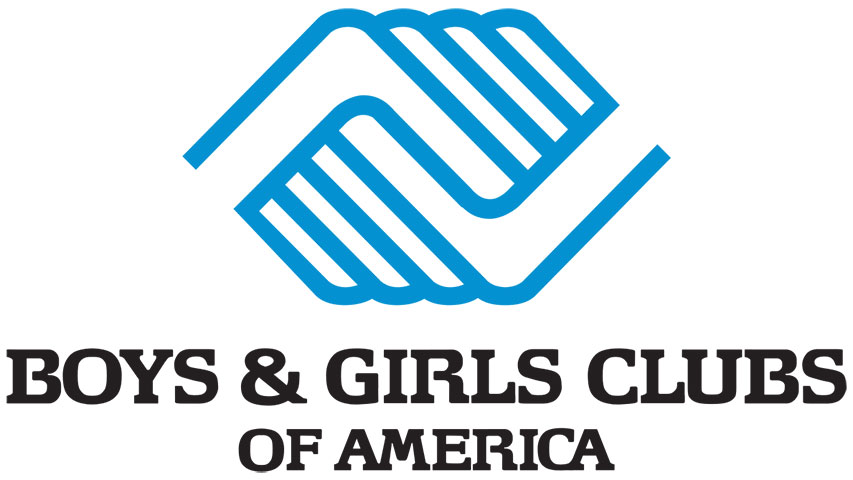 Boys & Girls Club of America
"David Ferrell performed for the Boys & Girls Club of America annual fundraiser for the second year in a row and as always he was fantastic!!! His clean, energetic, hilarious act left everyone in stiches and wanting more. I highly recommend him for your next comedy show!!"
- Board Member, Comedy fundraiser in Conyers, GA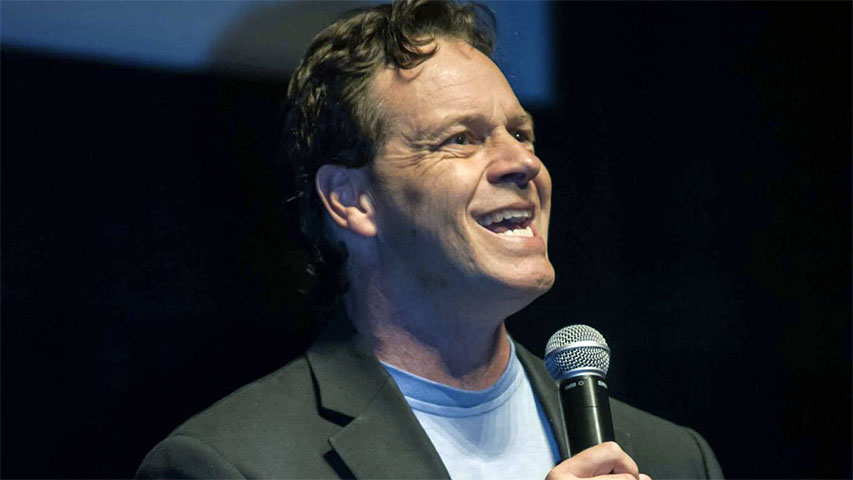 Turning Point Real Estate
"10 out of 10! We have received great feedback and everyone really enjoyed the event. We are really happy that we booked the event with David Ferrell."
- President, Client Appreciation Night in Frederick, MD
Madison Assembly of God
"David Ferrell was AWESOME!!! My pastor loved him, my church loved him, I think all of Madison, Indiana loved him!!! He has been gifted by God to bring laughter to people. I hear children laugh on average 150 times a day and adults laugh on the average 6 times a day. Well with David Ferrell here, we were like children! We were very blessed and had a BLAST!!!"
- Children's Pastor, Church service in Madison, IN
View All 224 Reviews
Upcoming Schedule
| | | |
| --- | --- | --- |
| 5/1/2020 | Manitou Beach, MI | Men's Fellowship |
| 2/27/2020 | Silsbee, TX | Annual Meeting |
| 1/16/2020 | Washington Court House, OH | Employee Appreciation Dinner |
| 12/19/2019 | Millersburg, OH | Company Christmas Banquet |
| 12/14/2019 | Seward, NE | Employee Holiday Party |
| 12/12/2019 | Blair, OK | Company Christmas Party |
| 12/10/2019 | Cullman, AL | Company Christmas Party |
| 12/7/2019 | Miramar Beach, FL | Company Year-End Party |
| 12/3/2019 | Lexington, SC | Men's Ministry Dinner |
| 12/2/2019 | Greenville, SC | Staff Christmas Banquet |
| 11/24/2019 | Kokomo, IN | Volunteer Appreciation Banquet |
| 11/19/2019 | Mitchell, SD | Fall Banquet |
| 11/10/2019 | Red Oak, TX | Volunteer Appreciation |
| 10/28/2019 | Asheville, NC | Planning Meeting |
| 10/22/2019 | Marion, IN | Annual Banquet |
| 10/21/2019 | Gainesville, GA | Annual Members Meeting |
| 9/20/2019 | Avon, CO | Volunteer Appreciation Banquet |
| 9/13/2019 | Hoover, AL | Annual Volunteer Appreciation Celebration |
| 6/4/2019 | Brookings, SD | Ag Women's Day |
| 5/24/2019 | Greenville, SC | Senior Adult Retreat |
| 5/16/2019 | Crossville, TN | Comedy Night |
| 4/16/2019 | Greenville, SC | CMCA Spring Showcase |
| 4/13/2019 | Clarion, PA | Fundraiser |
| 4/12/2019 | Branson, MO | President's Award Weekend |
Where does David Ferrell perform?
David Ferrell has recently performed in: Alabama, Arizona, Arkansas, California, Colorado, Connecticut, Delaware, Florida, Georgia, Idaho, Illinois, Indiana, Iowa, Kansas, Kentucky, Louisiana, Maine, Maryland, Michigan, Minnesota, Mississippi, Missouri, Nebraska, New Jersey, New Mexico, New York, North Carolina, North Dakota, Ohio, Oklahoma, Ontario, Pennsylvania, Saskatchewan, South Carolina, South Dakota, Tennessee, Texas, Virginia, Washington, West Virginia, Wisconsin, just to name a few.