100% clean stand-up comedy with a positive message! Larry's humor is highly professional, culturally sensitive, and hilariously funny. After majoring in accounting, Larry left his CPA dreams behind to pursue his dream of making people laugh. As heard on SIRIUS XM Blue Collar Radio and Laugh USA, Larry's show includes tales of growing up in the country, home remedies, family gatherings, marriage, traveling, trying to eat right, and more.
Larry's lightning-fast wit is always on display as he playfully banters with the audience. In addition to Sirius XM Radio, his stand-up routines receive heavy airplay on John Boy & Billy, Big D & Bubba, and radio stations around the U.S. Some of his most popular tracks include "Ghost in the Trailer," "Redneck Rehab," and "Pot Luck Dinner."
Recent Reviews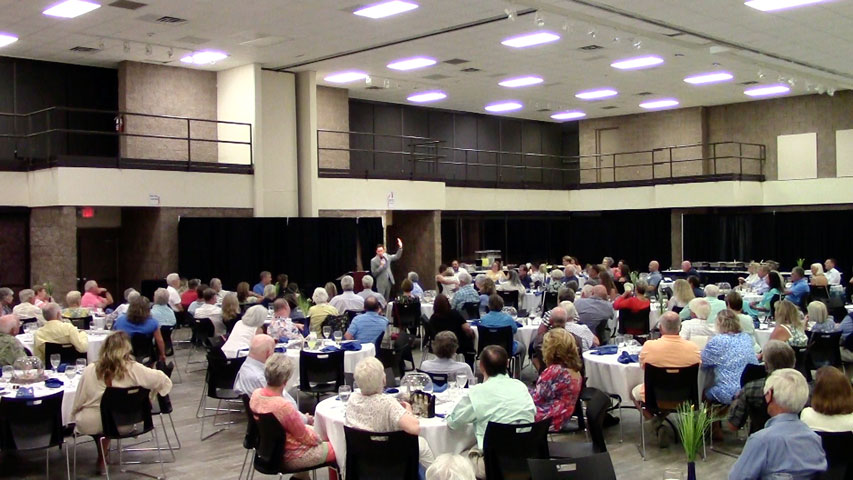 Atlantic Wealth Management
"Larry Weaver was the perfect keynote speaker for our annual Client Appreciation Event! From start to finish, he was exactly what we were looking for to bring laughter and positivity to our valued clients. He was extremely prompt and responsive with all pre-show communication. He went above and beyond to prepare the perfect message that was clean and professional while also making our clients laugh out loud the entire time. We asked Larry if he could somehow tie in the theme of generosity–a value of our company and event–and he was able to include generosity and giving into the presentation in a seamless and motivational manner that was significantly better than we could have imagined. He was kind, personable, and very professional – we were very pleased with his performance and grateful to have him at our event! We received nothing but positive comments and feedback from our clients and prospects who attended the event. We will be booking Larry for future client events, and we would highly recommend Larry for any conference, gathering, or event!"
- Client Service Associate, 2022 Client Appreciation Event in Morehead City, NC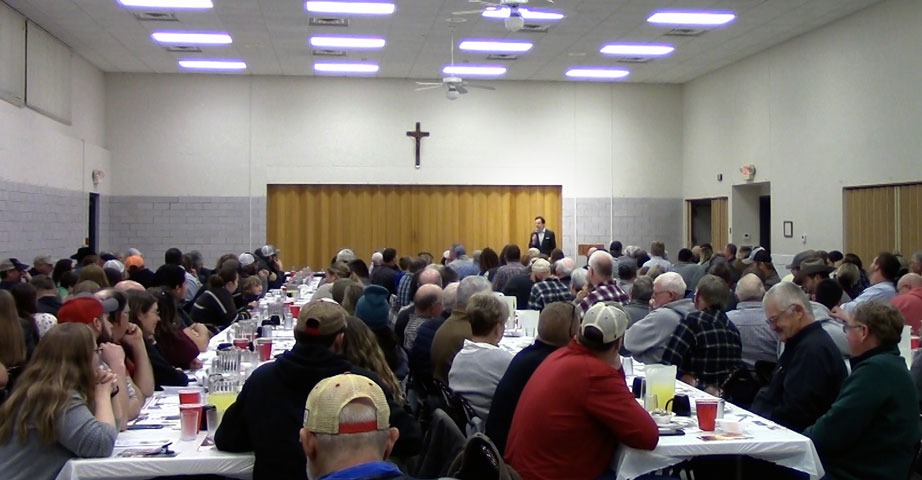 Henry County Cattlemen's Association
"It was great having Larry perform at our banquet. He had people laughing all throughout his show. I even had some of the audience say they hadn't laugh that hard in a long time. His show was very clean and had a lot of humor to it. He also interacted with the crowd and even the young kids in the crowd. One complement I heard was actually on the radio the next morning, was the radio host said 'Larry was a guy that you would like to bring home and visit with, he just had that way of making you wanting to know more about him'."
- President, 2022 Cattlemen's Banquet in Mount Pleasant, IA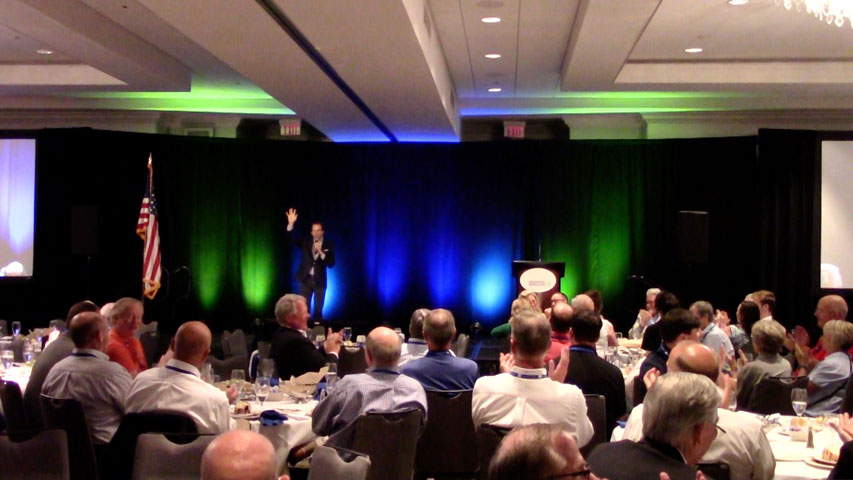 Tennessee Valley Public Power Association, Inc.
"Larry was absolutely fantastic to work with! He was the entertainment at our 75th Annual Conference Honors Luncheon and our people loved him! He was clean, very funny, and exactly what we were looking for at the event. We have other events so I'm planning to see if we can get him back for more! I highly recommend him."
- Director, Conferences & Events, TVPPA 75th Annual Conference in Lexington, KY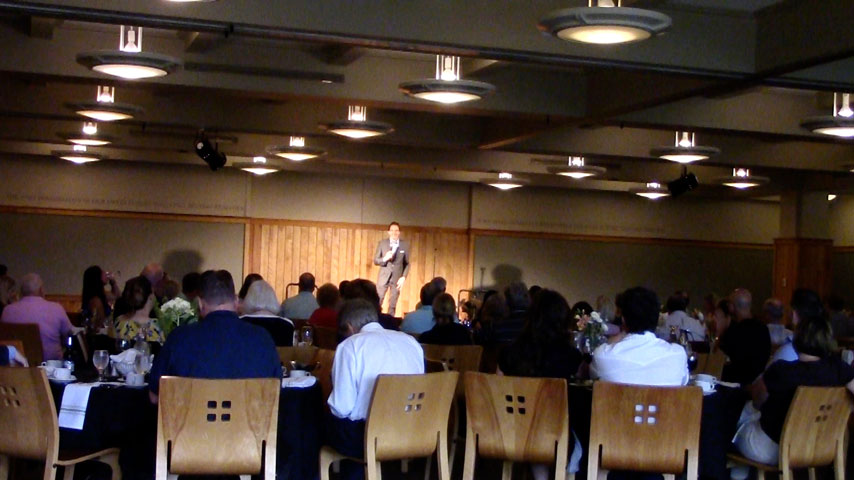 Prairie Health Ventures
"Larry performed at our company's annual conference and our attendees had a blast! Larry was hilarious and a breath of fresh air from start to finish. He tailored his material for our audience and because of it, our attendees felt like the experience was personalized for them and they were even more engaged. Long after Larry's performance was over, people were still laughing about his jokes and talking about how much fun they had. As the Conference Coordinator, working with him prior to the event was extremely easy and he kept me informed on every step of the booking process. I would absolutely recommend using Larry for your next event!"
- Membership & Communications Coordinator, PHV Annual Meeting in Nebraska City, NE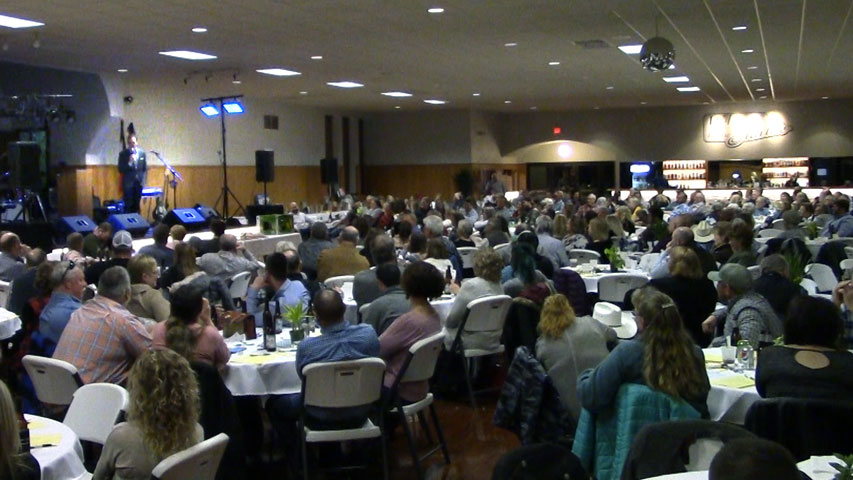 Scott County Cattlemen
"Thank you for one of the most enjoyable and successful banquets we have had in the last few years. I cannot stress enough how important it was to have you come through for us after some disappointing performers in the past. We needed someone clean and funny. You promised us that and you came through on all counts. All board members were thrilled and the audience comments were all positive. Very funny material with local humor and audience participation making it all the more special. Thank You again. You helped restore our reputation as a family event. The Scott County Cattlemen's Association will recommend you to everyone needing good clean entertainment!"
- Treasurer, Annual Banquet in Davenport, IA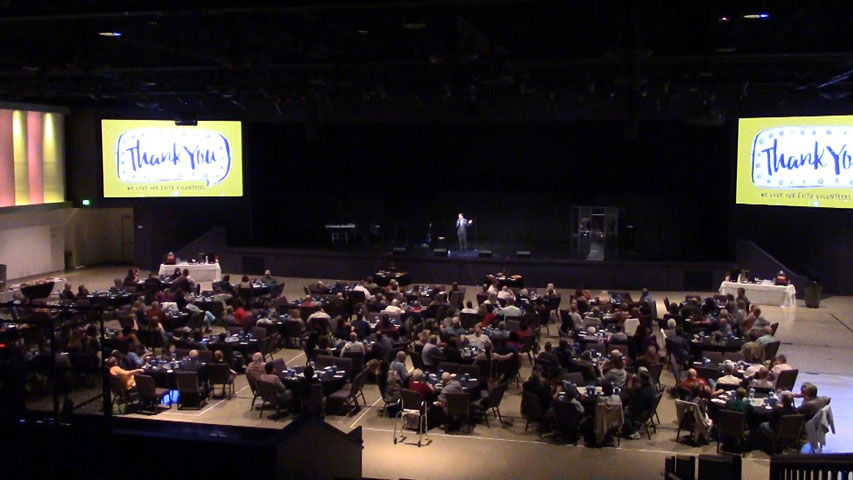 Faith Assembly of God
"We booked Larry Weaver to be the keynote speaker at our Annual Volunteer Appreciation Night. From the moment he walked in the door, he was engaging, warm, easy to communicate with, and FUNNY! He interacted well with the audience, and encouraged participation. Our volunteers enjoyed his presentation immensely and had many good comments all throughout the next week! We highly recommend Larry for whatever your entertainment needs might be."
- Administrative Assistant, Volunteer Appreciation Night in North Fort Myers, FL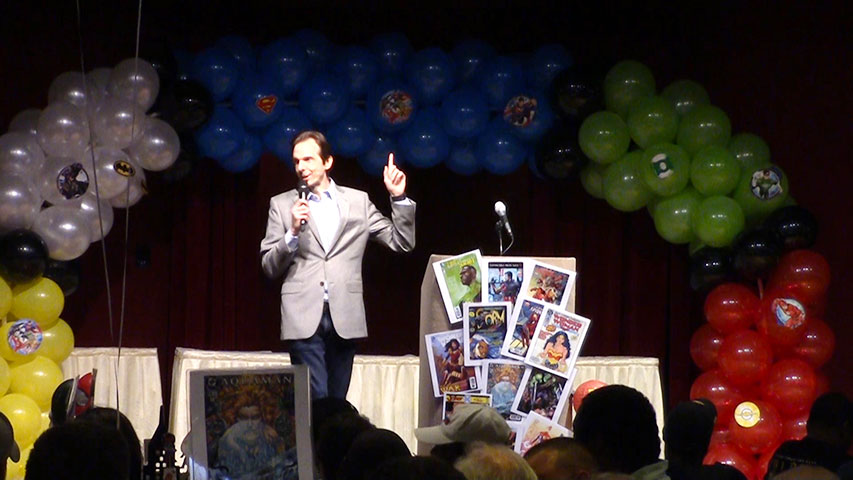 Procter and Gamble
"Larry Weaver had a great connection with the audience and tied our Superhero Theme to his performance. His comedy was clean and we could all relate to his jokes."
- Quality Assurance, Deployment Day in Greensboro, NC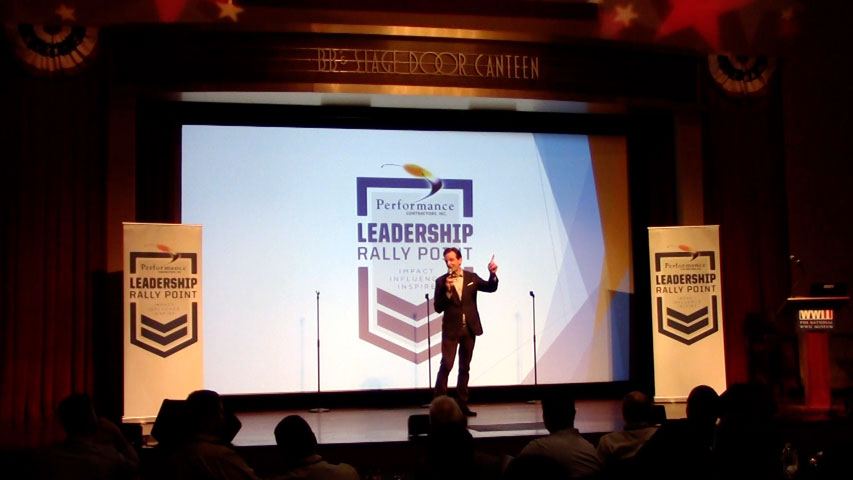 Performance Contractors, Inc.
"Every aspect of booking with Larry Weaver went flawlessly. I've worked with numerous artist and there is always a hiccup along the way. From booking to travel and to his presentation I could not have hoped for more. I would recommend Larry Weaver to anyone… and will."
- Vice-President of EHS, 2022 Leadership Event in New Orleans, LA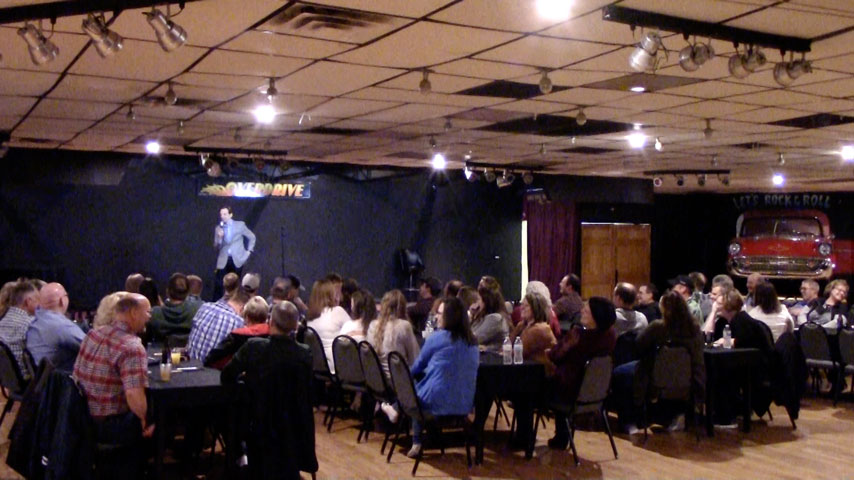 Overdrive Entertainment
"Thanks for coming out on Saturday! I know the farmers enjoyed the comedy and had a great time! We appreciate your quick responses and your timely manner. Everything went smoothly"
- Event Coordinator, 2022 Farmer's Banquet in Celina, OH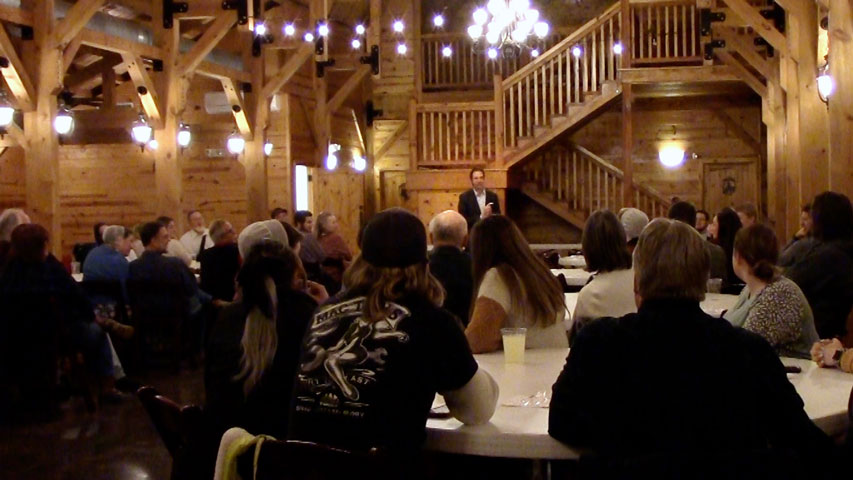 Brubaker Grain
"We had Larry for our company Christmas. He arrived ahead of time and provided many good laughs for our group. Larry was very professional with his communications beforehand and leading right up to his presentation. It is rare to find good, clean stand-up comedy!"
- Manager, 2022 Company Holiday Party in Dayton, OH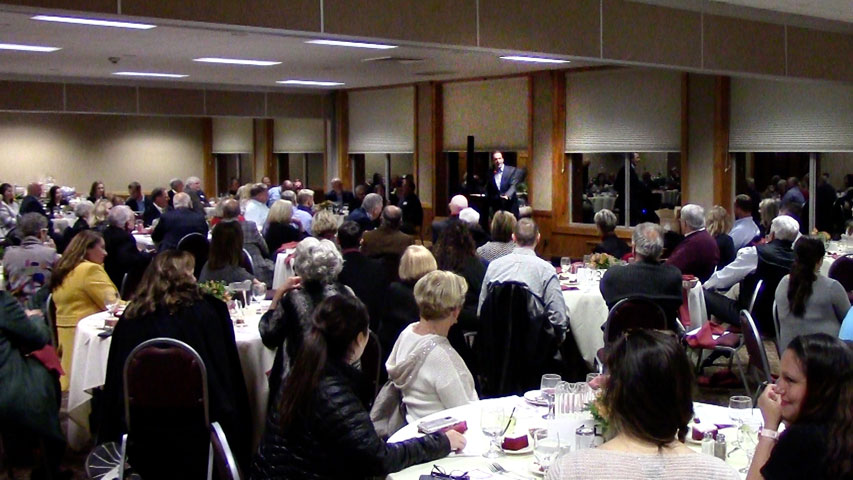 Avery County Chamber of Commerce
"Larry Weaver did an outstanding job of entertaining our members at the Annual Dinner/Celebration. Thank you so much for providing us a laughter outlet, especially during these trying times. We will be most happy to highly recommend Larry to anyone seeking a great comedian. Keep up the wonderful work."
- Executive Director, Annual Chamber Meeting in Banner Elk, NC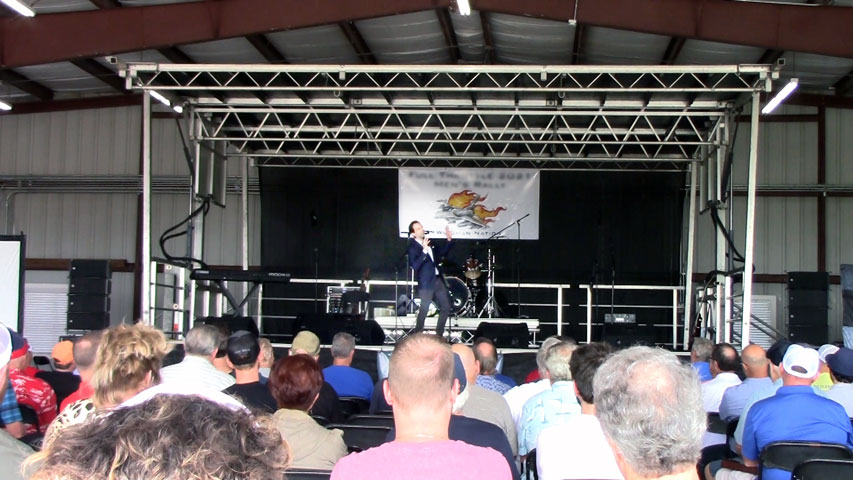 Wingman Nation
"We were able to book Larry at the last minute after another speaker canceled. Larry was highly professional, easy to work with, but most important, very funny. He made a great connection our audience and they enjoyed him thoroughly."
- Director of Operations, Ministry Event in Lakeland, FL