Larry Weaver is a nationally-touring, clean comedian with over 25 years professional experience. His easy-going demeanor, Southern charm and quick wit have won the hearts of audiences across America.
Larry grew up in the rural village of Saxapahaw, NC and started performing at a young age. After majoring in accounting at the University of North Carolina, Larry left his CPA dreams behind to pursue a career in stand-up comedy. He has shared the stage with entertainment legends like Faith Hill, Ray Romano, Chris Rock and "Weird Al" Yankovic — just to name a few. You can hear him daily on Sirius XM radio's "Laugh USA" and "Great American Comedy."
Larry is the President of Trusted Speakers, author of "101 Funny Employee Awards", and a recognized expert in Search Engine Marketing. His business insights have been quoted in Inc. Magazine and The Wall Street Journal.
A true veteran of the stage, Larry has headlined well over 1,000 comedy shows, meetings and training sessions at corporate events, Chamber of Commerce banquets, churches, comedy clubs and conferences across 37 states. He has the experience to make your next event a success!
Available Presentations Include:
Good, Clean Humor
100% clean stand-up comedy performance that is highly professional, culturally sensitive and hilariously funny. As heard on SIRIUS XM Blue Collar Radio and Laugh USA, Larry's humor includes tales of growing up in the country, home remedies, family gatherings, marriage, traveling, trying to eat right, and more.
More About This Presentation
Check Availability
Motivational Speaker: Creativity, Attitude, Motivation
Motivational, inspirational, and funny presentation. Professional comedian and business leader Larry Weaver uses clean humor, funny anecdotes, and emotionally charged stories to illustrate the importance of creativity, attitude, and motivation. These topics are crucial to success in any venture, whether your focus is leadership, teamwork, customer service, sales, change, or just reducing stress. The presentation combines stand-up comedy with content – seamlessly intertwined. Your audience will laugh, learn, and leave feeling refreshed.
More About This Presentation
Check Availability
Funny Awards Show
Fun awards show for your audience members hosted by a professional stand-up comedian. Recognize that employee, volunteer or staff member who takes the last cup of coffee, is always losing paperwork, or can never be found.
More About This Presentation
Check Availability
Recent Reviews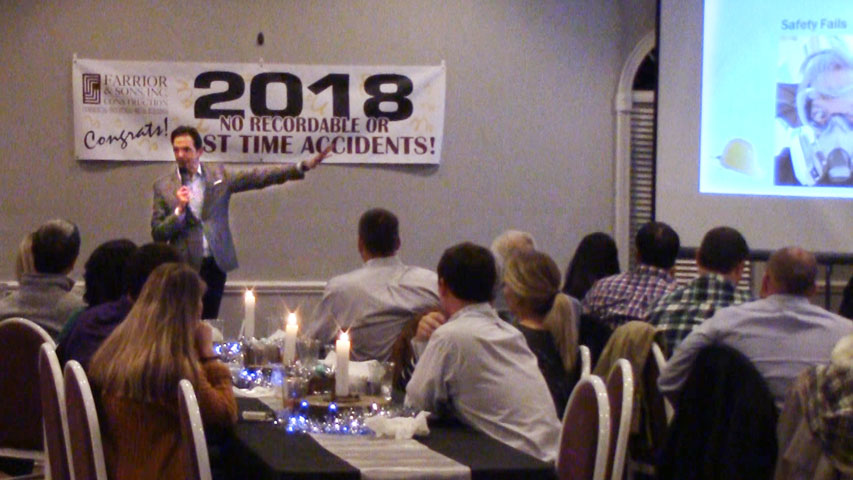 Farrior and Sons Inc
"Larry Weaver captivated our audience with humor related to our field of interest (safety and construction) but emphasized the importance of having a clean and safe work place at the same time. He showed interest in the audience by wanting to learn more about our company and the people, and used that information to appeal to the audience even more. His Southern charm and sense of humor related to our audience and provided a much needed laugh as we celebrated 15 years accident free, which is unheard of in our industry. He demonstrated professionalism through his courteous demeanor and respect for our audience with good, wholesome comedy. His performance was definitely a game changer when it comes to the guest speakers we look for in our awards ceremonies! Our audience really enjoyed his personality, and he was a pleasure to work with."
- Administrative Assistant, Service and Safety Banquet in Farmville, NC
Gregory Pest Services
"We booked Larry Weaver for our Annual Meeting, which includes wide range of age groups and personalities. Each of our 250+ guests enjoyed his clean comedy and motivational message. It's extremely hard to please that many people, but Larry was able to get everyone laughing and lighten the mood!"
- Marketing Coordinator, Annual Meeting in Greenville, SC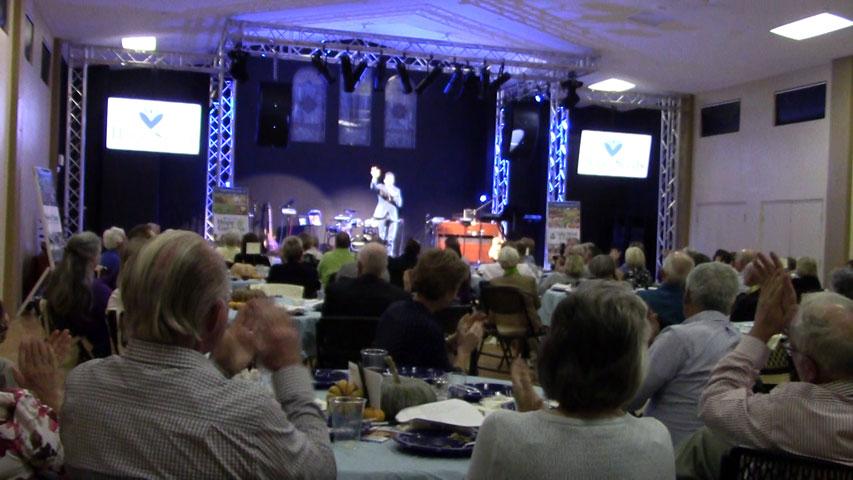 Hope Seeds, Inc
"Larry Weaver was an expert at communicating throughout and remained prompt and professional throughout our arrangements. The audience is still commenting on the authentically funny material and wholesome laughs!"
- Program Manager, Harvest Celebration Fundraiser in Tampa, FL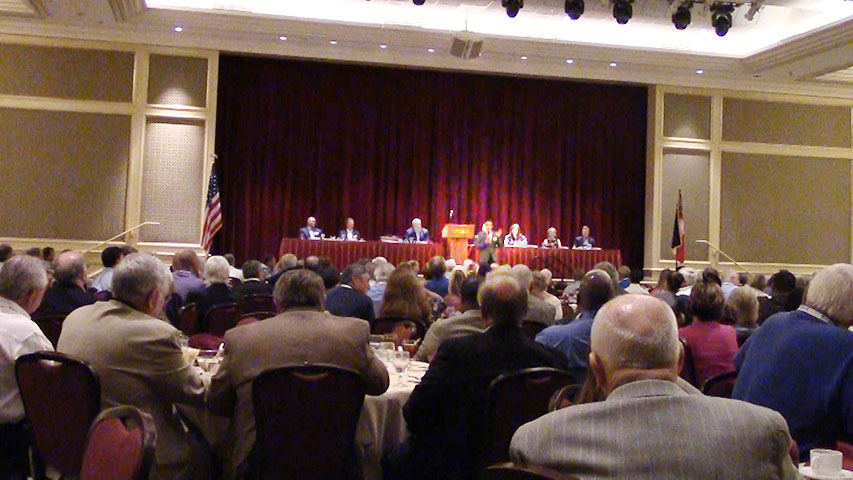 Electric Cooperatives of Mississippi
"Larry Weaver served as our luncheon speaker for our statewide annual meeting attended by 375 people. The audience is very diversified by age and a ratio of 65-35, male-to-female. Larry understood his audience and developed a program that was very entertaining and brought laughter throughout our group. His delivery style and stories related very well with our group and I received a lot of positive feedback specifically about his performance. He was fantastic, hilarious and very professional. He was easy to work with and customized his presentation from information we provided in our meeting profile. He did a great job of including a timely and special motivational message along with outstanding comedy/humor. A well-balanced program that had our group leaving with a smile on their face! As the meeting planner, it was a very good decision."
- Senior Vice President of Communications, Annual Meeting in Biloxi, MS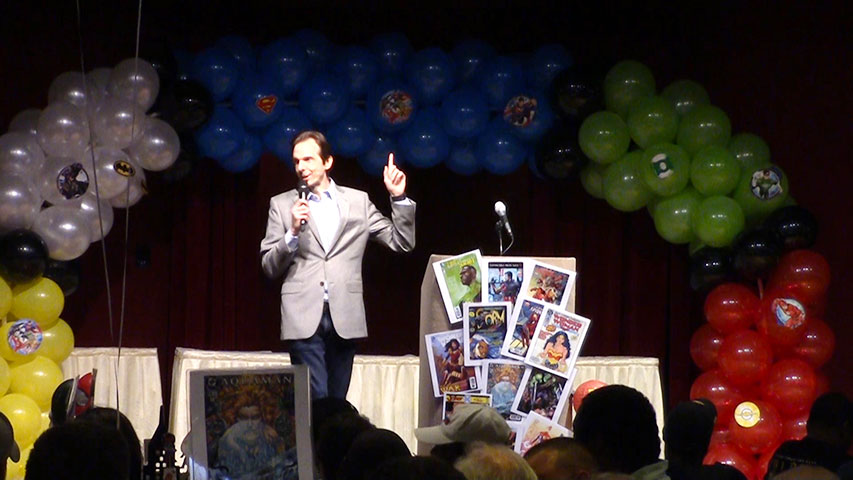 Procter and Gamble
"Larry Weaver had a great connection with the audience and tied our Superhero Theme to his performance. His comedy was clean and we could all relate to his jokes."
- Quality Assurance, Deployment Day in Greensboro, NC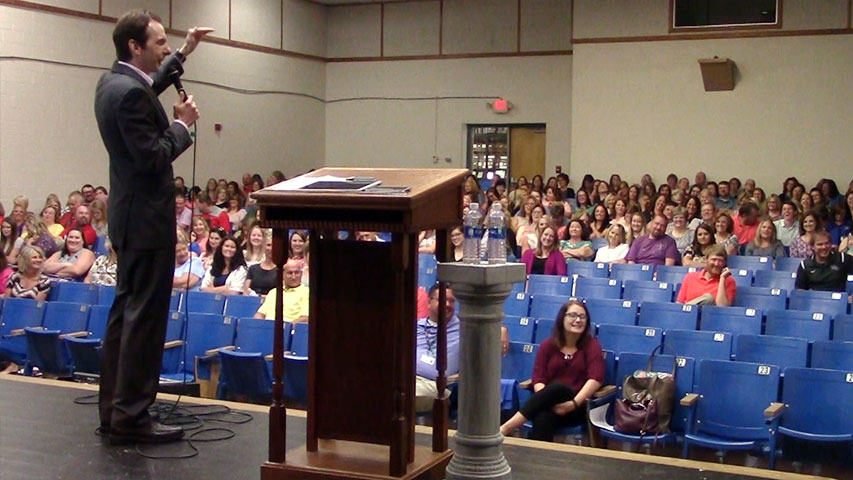 Macon County Board of Education
"Larry Weaver was great! He kept our teachers engaged and had them rolling in their seats. Getting the school year started with laughter and a great message is always a plus. Larry truly motivated our teachers!"
- Federal Programs Director, County Wide Teacher Professional Development Inservice in Lafayette, TN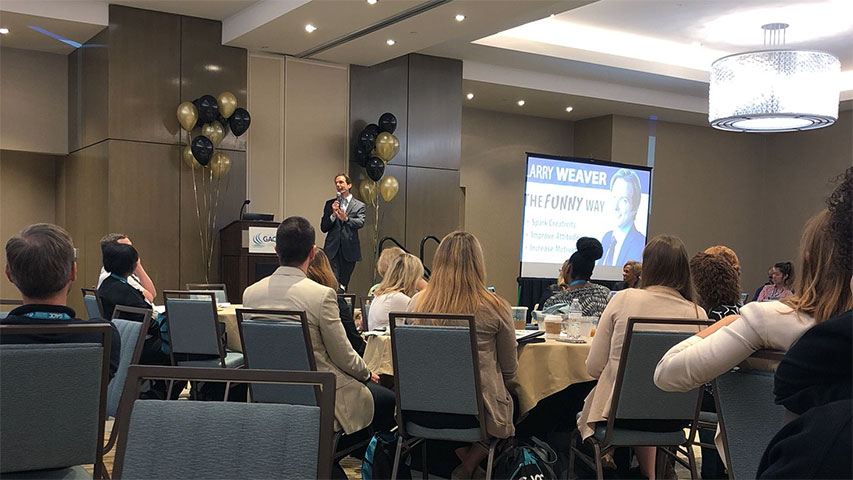 Georgia Association of Colleges & Employers
"Larry Weaver was a great presenter and very funny! He was a big hit at my organization's 50th Annual Conference. You are sure to have a good presentation with Mr. Weaver. I highly recommend him."
- Assistant Director, Annual Conference in Jekyll Island, GA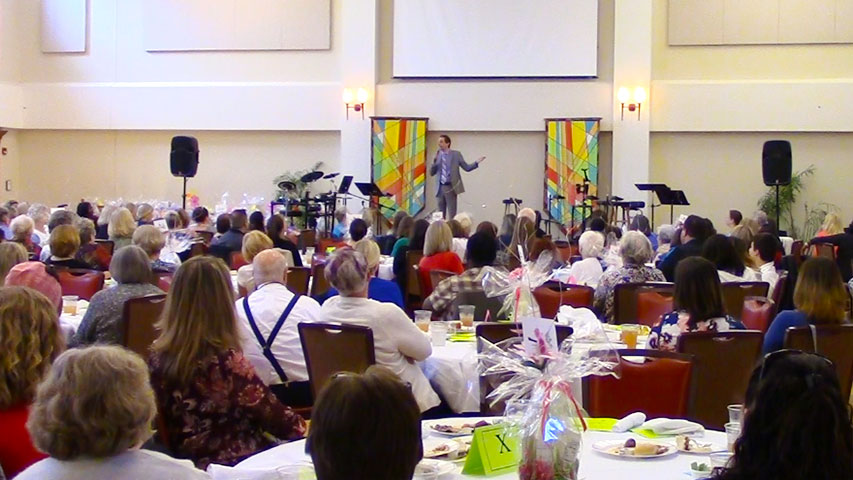 The Shepherd's Center
"Larry Weaver is a particular favorite of ours. We love his southern humor and find ourselves in so many of his hilarious stories! We know we can count on a good time when we book Larry Weaver. Our guests love him!"
- Executive Director, Annual Administrative Professional's Luncheon in Spartanburg, SC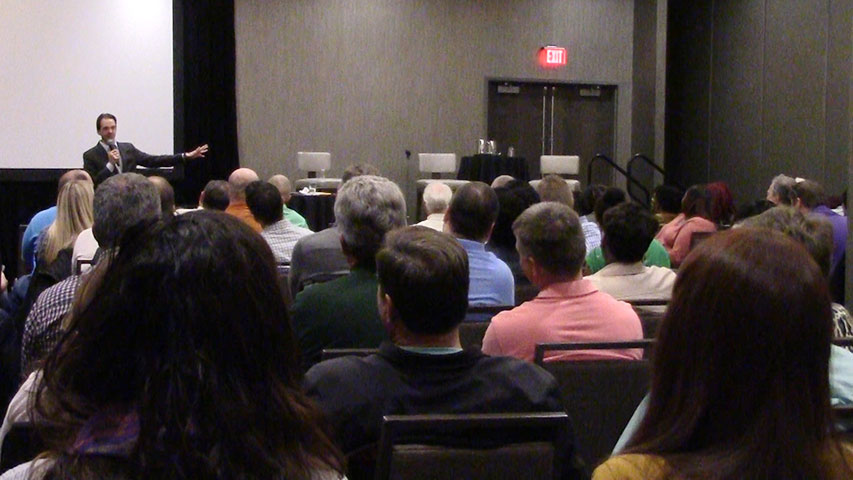 Piedmont Natural Gas
"Larry Weaver provided the perfect ending to our annual sales meeting! From initial contact to his actual performance, he could not have been easier to work with. Prompt, professional and very funny! Larry's humor was well received by our team and he was able to blend in a meaningful message that resonated with our group. The feedback has been outstanding! I would highly recommend Larry to any group or organization seeking good, clean entertainment. Top notch all the way!"
- Director of Sales and Delivery Services, Annual Sales Meeting in Charlotte, NC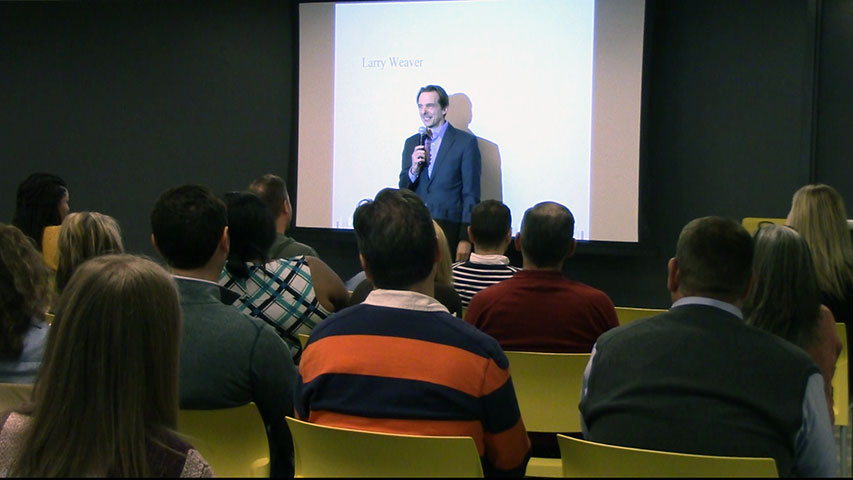 Synchrony Financial
"I am thrilled with Larry Weaver. Got nothing but good comments on his show and message. You never know what you are getting with live talent and Larry far exceeded our expectations. I have already recommended him to my colleagues."
- Executive Assistant, Corporate Meeting in Charlotte, NC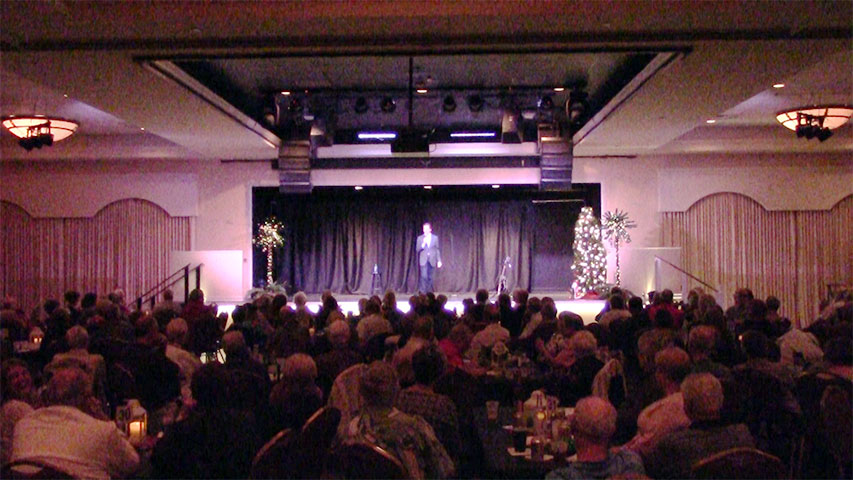 Sun City Hilton Head Community Association
"Larry Weaver was such a delight to work with! He is professional, funny, witty and very connected with his audience. He kept our audience laughing throughout the performance! We will definitely invite him back!"
- Lifestyle Services Manager, Comedy Series in Bluffton, SC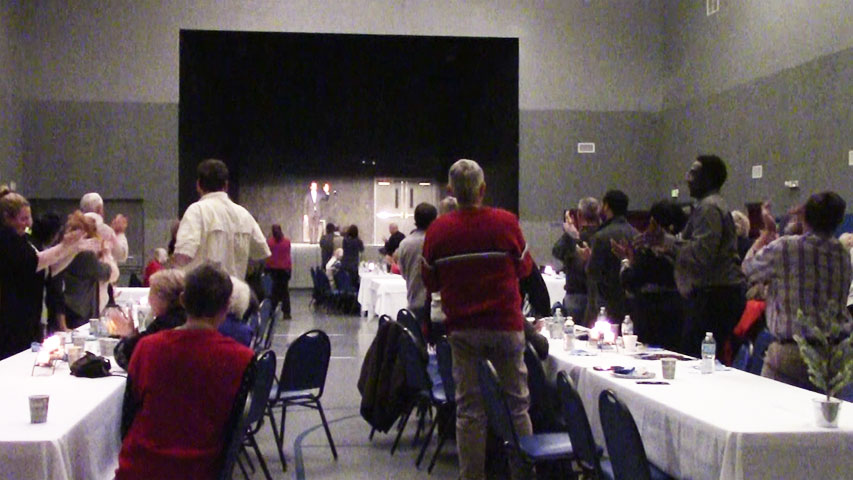 Family Worship Center
"I haven't laughed that hard in years! Larry Weaver was the consummate professional. His pre-event communication was excellent, he was prompt, courteous and enjoyable to work with. His performance showcased his experience as well as his comedic skills. His humor was well-received by a cross-section of age groups and cultural backgrounds. He couldn't have been better and we couldn't have been happier. Stellar show, Larry!"
- Pastor, Volunteer Appreciation Banquet in Kokomo, IN
View All 132 Reviews
Upcoming Schedule
| | | |
| --- | --- | --- |
| 3/28/2019 | Chapel Hill, NC | Tax Association Meeting |
| 3/27/2019 | Spencer, VA | Golden Club Luncheon |
| 3/8/2019 | Jekyll Island, GA | Annual Conference |
| 2/23/2019 | East Earl, PA | Driver Safety Awards Banquet |
| 2/16/2019 | Raleigh, NC | Opening for Rita Rudner |
| 2/9/2019 | Raleigh, NC | Senior Adult Valentine Banquet |
| 1/31/2019 | Farmville, NC | Service and Safety Banquet |
| 1/26/2019 | Raleigh, NC | Opening for Harland Williams |
| 1/19/2019 | Nashville, TN | Annual Convention |
| 1/11/2019 | Greenville, SC | Annual Meeting |
| 1/8/2019 | Asheville, NC | Southeastern Apple Growers Meeting |
| 12/29/2018 | Fuquay-Varina, NC | Comedy Night |
| 12/21/2018 | Franklin, NC | Holiday Training Event |
| 12/8/2018 | Elverson, PA | Company Christmas Party |
| 12/2/2018 | High Point, NC | Company Christmas Party |
| 12/1/2018 | Greenville, SC | Company Christmas Party |
| 11/18/2018 | Tampa, FL | Harvest Celebration Fundraiser |
| 11/3/2018 | Greensboro, NC | Company Meeting |
| 11/1/2018 | Greenville, SC | New South Comedy Festival |
| 10/1/2018 | Charleston, SC | Fall Convention |
| 9/26/2018 | Nashville, TN | National Convention |
| 9/11/2018 | Biloxi, MS | Annual Meeting |
| 8/24/2018 | Houston, TX | Teacher Convocation |
| 8/10/2018 | Cairo, GA | Employee Appreciation Event |
Where does Larry Weaver perform?
Larry Weaver has recently performed in: Alabama, Arkansas, Delaware, Florida, Georgia, Indiana, Iowa, Kansas, Kentucky, Louisiana, Maryland, Mississippi, New York, North Carolina, Ohio, Oklahoma, Pennsylvania, South Carolina, Tennessee, Texas, Virginia, Washington DC, West Virginia, Wisconsin, just to name a few.