Larry Weaver is a nationally-touring clean comedian and keynote speaker. His easy-going demeanor, Southern charm, and quick wit have won the hearts of audiences across America for years.
Larry grew up in the rural village of Saxapahaw, NC and started performing at a young age. After majoring in accounting at the University of North Carolina, Larry left his CPA dreams behind to pursue a career in show business. He has shared the stage with entertainment legends like Faith Hill, Ray Romano, Chris Rock, and "Weird Al" Yankovic — just to name a few. You can hear him daily on Sirius XM radio's "Laugh USA" and "Jeff and Larry's Comedy Roundup."
Larry is the President of Trusted Speakers, author of "101 Funny Employee Awards", and a recognized expert in Search Engine Marketing. His business insights have been quoted in Inc. Magazine and The Wall Street Journal.
A true veteran of the stage, Larry has spoken at well over 1,000 corporate events, conferences, and company meetings across 45 states. He has the experience to make your next event a success!
Available Presentations Include:
Recent Reviews
CoVantage Credit Union
"Larry Weaver was wonderful! We had nothing but positive comments from staff who attended this meeting. Larry was easy to work with and responded to all our questions in a timely manner. He engaged the audience and gave you the feeling that he really cared. He was very personable, on time, professional, and a clean sense of humor. We wanted someone to lighten the mood at this stress free meeting and he did just that. We would definitely have him again in the future. Very entertaining; he will not disappoint you!"
- Senior Executive Assistant, 2022 Business Unit Leader Meeting in Wausau, WI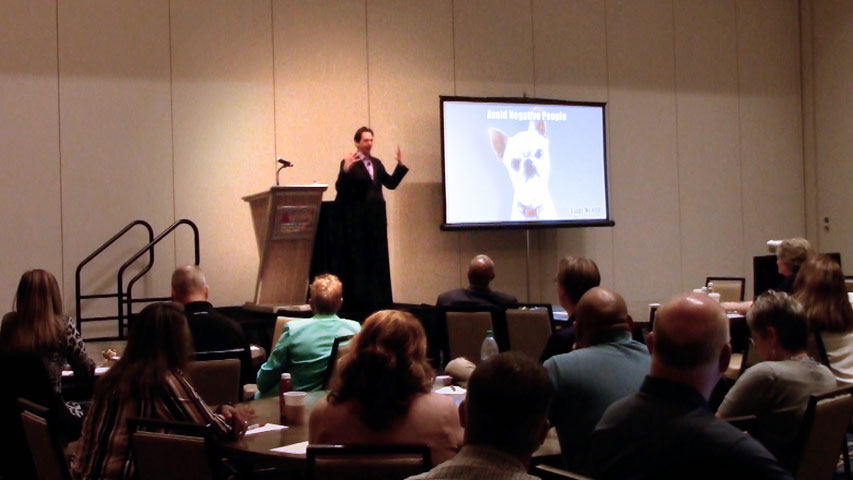 Virginia Association of Independent Specialized Education Facilities
"After the seriousness that we had been through with our facilities and going through the pandemic we needed some comic relief and Larry certainly provided it! He had great stories that he could relate to our organization and work we do with students with special needs. He had lots of laughs and gave us lots of inspiration throughout his Keynote presentation. I appreciated the ease of working with him from first contact to his presentation. He made sure to find out what our organization is about and who the audience was so that he could tailor his performance to fit what we needed. The feedback from the attendees was quite positive and I heard people talking about his presentation throughout our conference. Definitely would recommend Larry to have at any event that you may have!"
- Membership Services Committee Chair, VAISEF Spring Conference in Virginia Beach, VA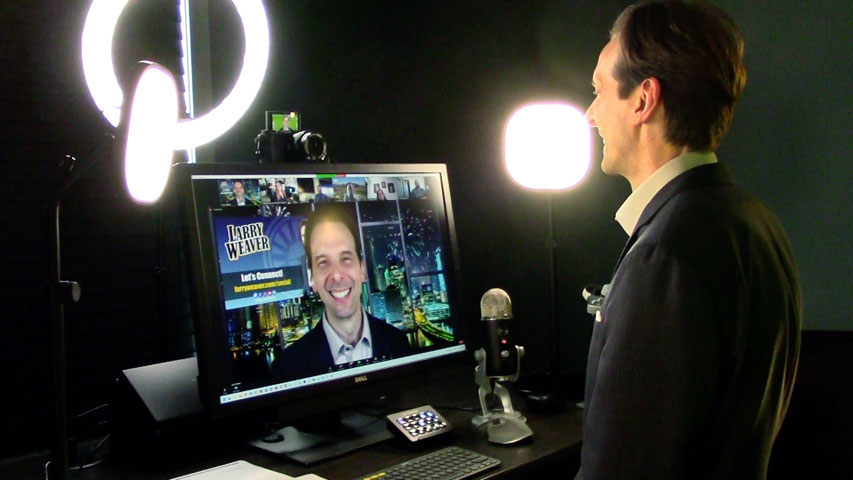 Salt River Project
"We recently had Larry Weaver speak at our annual Water Services Safety Summit. Not only was he well received by the audience, he was easy to work with, personable and spent extra time listening to the other speakers and interacting with the delegates. His high energy and enthusiasm were amazing. He had all 300 attendees laughing the whole time and created a very personal experience. After Larry's presentation we received hundreds of texts and emails with how much they enjoyed Larry. You won't be disappointed when hiring Larry for your next event."
- Planner/Scheduler, 2022 Virtual Safety Summit in Tempe, AZ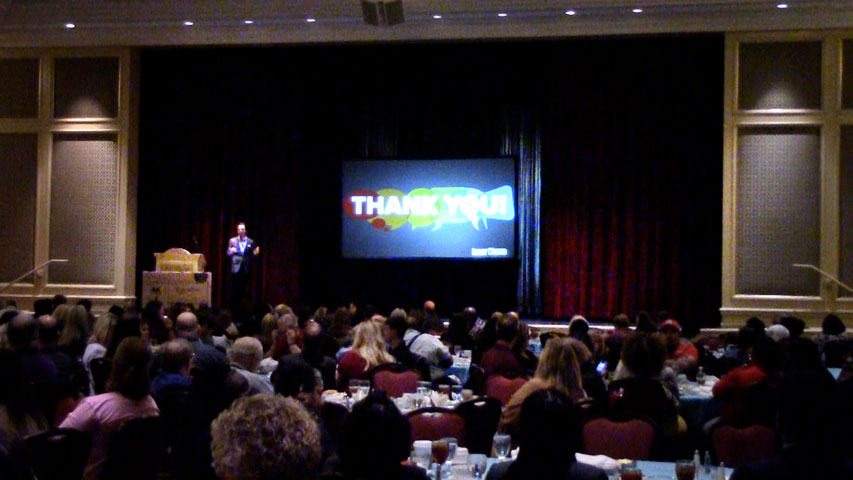 Mississippi Community College Board
"Larry is the consummate professional. He had an online portfolio of pictures, videos, etc., that allowed us to see him in action and to provide our group with advanced advertisement of himself. His message was delivered with humor. Larry was very entertaining. He was the best possible pick for our keynote speaker during this time. His excitement, positivity, and unique approach provided motivation to our attendees."
- Chief Information Officer, 2022 Creating Futures Through Technology Conference (CFTTC) in Biloxi, MS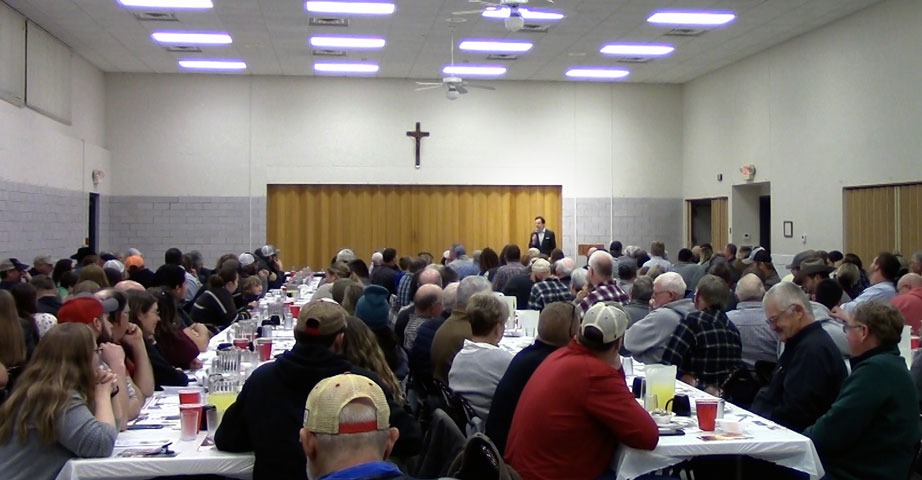 Henry County Cattlemen's Association
"It was great having Larry perform at our banquet. He had people laughing all throughout his show. I even had some of the audience say they hadn't laugh that hard in a long time. His show was very clean and had a lot of humor to it. He also interacted with the crowd and even the young kids in the crowd. One complement I heard was actually on the radio the next morning, was the radio host said 'Larry was a guy that you would like to bring home and visit with, he just had that way of making you wanting to know more about him'."
- President, 2022 Cattlemen's Banquet in Mount Pleasant, IA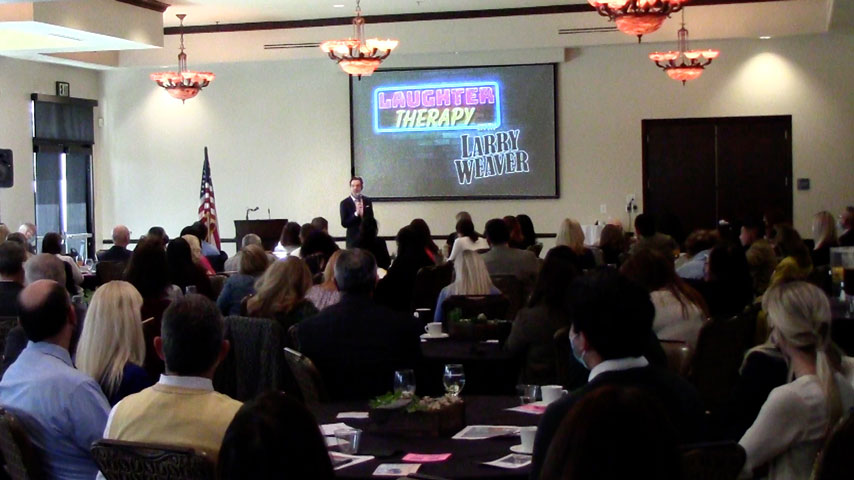 Southern California School Nutrition Association
"It was great having Larry Weaver as a speaker at our Southern California School Nutrition Association meeting. During this pandemic, our stress levels are high, and we needed to laugh. And he made us laugh! Larry weaved together jokes with the messages that we as an executive board have been sending to our members this year. Attendees communicated to me that they appreciated his humor. We also appreciated his promptness in communication as we were scheduling our agenda as well as his promptness that day. Joining us in advance of his time slot showed that he cared. Larry spent that extra time assessing and getting to know the audience. Thank you for your professionalism and the effort you put into understanding our association and our local area."
- President, 2022 SoCalSNA Chapter Meeting in Yorba Linda, CA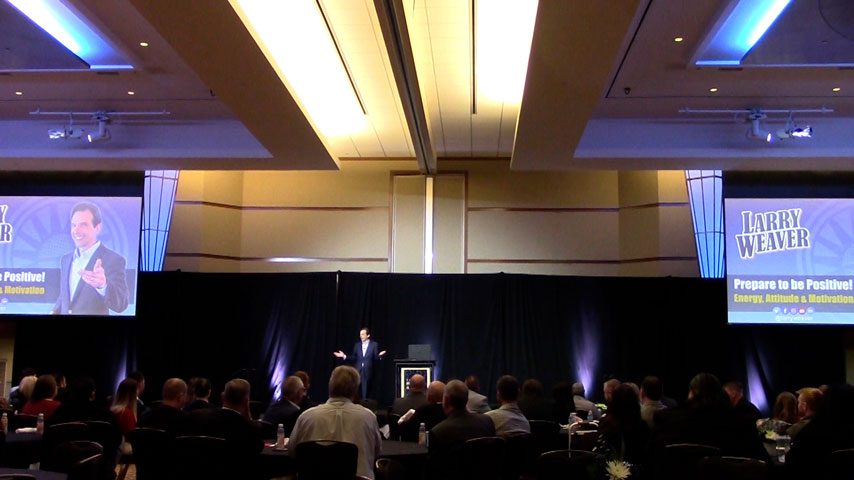 Edward Rose and Sons
"We appreciate Larry Weaver's performance at our annual winter manager's meeting. The humor used throughout the show was spot on and definitely what was needed by our hard-working managers. Quite a few managers told me how much they enjoyed the performance and commented on the relevance to our industry and the message of how to improve ourselves personally and professionally. I enjoyed the opportunity to meet with Larry before and after the performance and the excellent communication during the process leading up his show."
- Regional Property Manager, Managers Meeting in Kalamazoo, MI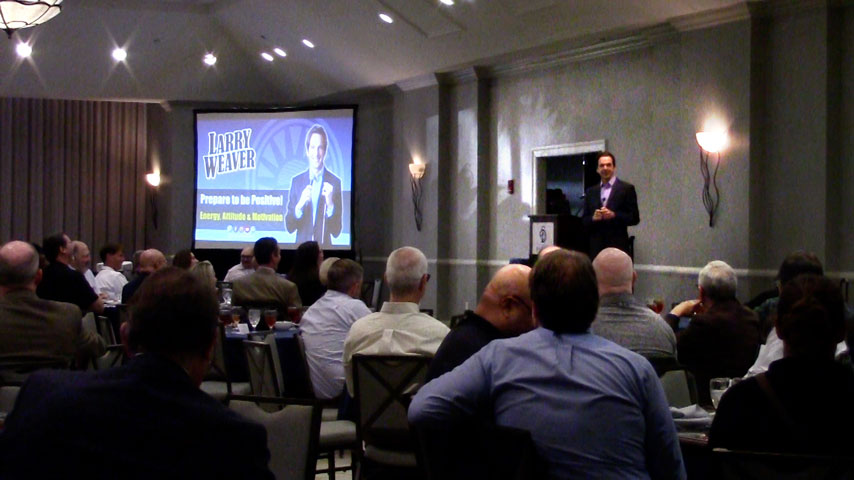 American Association of Residential Mortgage Regulators
"Larry Weaver was fantastic! Right from the start, Larry was very professional, responsive and easy to work with. He's also a great value. On-site during our awards luncheon, which was held during our non-profit association's annual conference, he arrived early, was very accommodating to our needs and schedule, and delivered a clean, funny and positive message. I highly recommend Larry if your group is looking for an uplifting and humorous performance for all ages."
- Executive Director, AARMR Regulatory Conference in Savannah, GA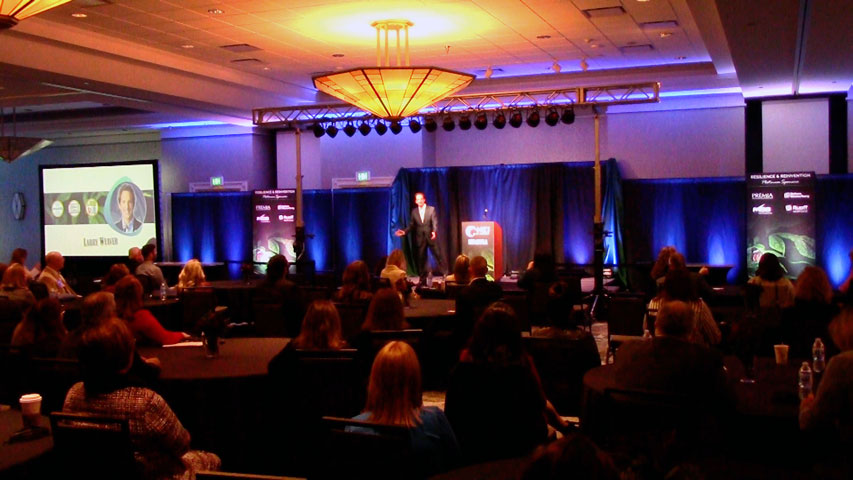 NEI Global Relocation
"Larry was fantastic! He was able to step in at the last minute due to our previously chosen speaker becoming ill. Larry is very professional, offers a positive message and his material is G-Rated -- exactly what we were looking for in a keynote speaker. Thanks Larry!""
- SVP Global Mobility Strategies, GPA Summit in Omaha, NE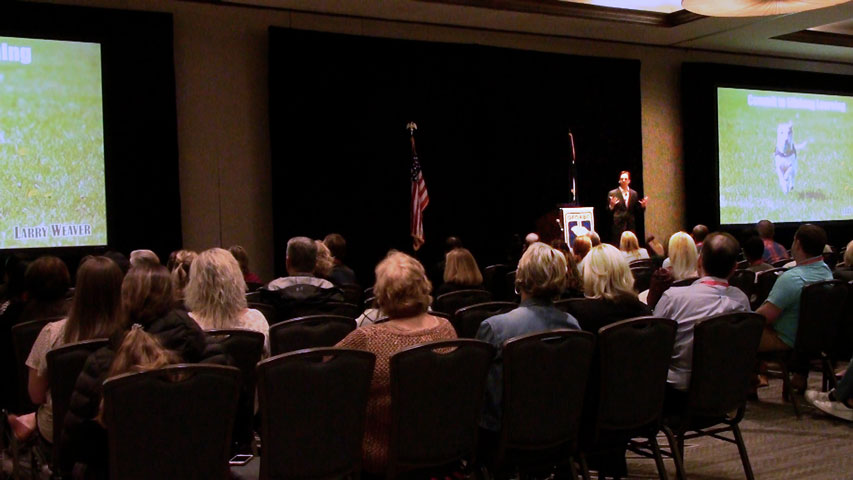 Government Finance Officers Association of South Carolina
"Larry was even better than expected. He provided exactly what he needed and was there in plenty of time to set-up. Larry connected well with the audience through humor, while also providing an uplifting message that was applicable to the crowd. He was the perfect start to a 3 day conference!"
- President, GFOASC Fall Conference in Myrtle Beach, SC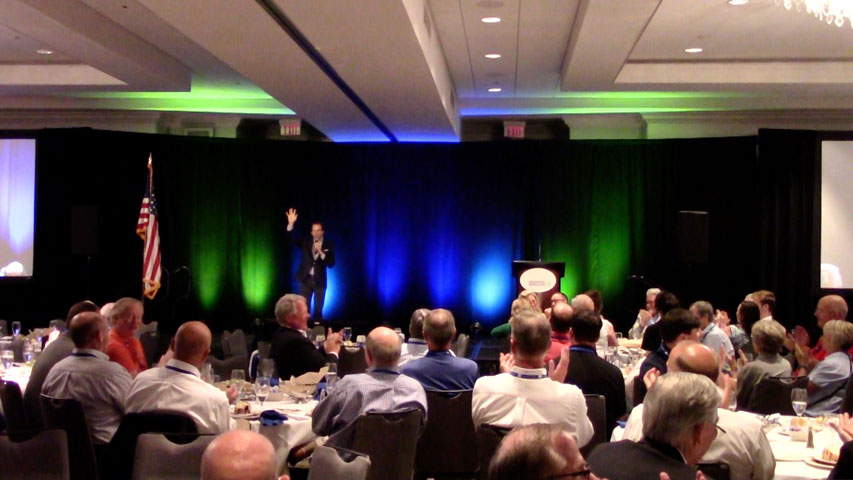 Tennessee Valley Public Power Association, Inc.
"Larry was absolutely fantastic to work with! He was the entertainment at our 75th Annual Conference Honors Luncheon and our people loved him! He was clean, very funny, and exactly what we were looking for at the event. We have other events so I'm planning to see if we can get him back for more! I highly recommend him."
- Director, Conferences & Events, TVPPA 75th Annual Conference in Lexington, KY
Malakoff Independent School District
"Larry was awesome! Our staff loved hearing his message. Larry communicated with our district in advance of his performance and his message was aligned with our yearly theme. Our staff loved how he engaged with them. Every member of the audience could relate to the performance. We would have Larry back again!"
- Superintendent, Teacher and Staff Convocation in Malakoff, TX
Confirmed Dates
| | | |
| --- | --- | --- |
| 1/6/2022 | Dayton, OH | Company Holiday Party |
| 1/12/2022 | Topeka, KS | KSA Annual Expo |
| 1/28/2022 | Yorba Linda, CA | 2022 SoCalSNA Chapter Meeting |
| 2/3/2022 | Mount Pleasant, IA | 2022 Cattlemen's Banquet |
| 2/7/2022 | Leesburg, FL | LYBCC Senior Fest |
| 2/19/2022 | Buckhead, GA | Church Valentines Banquet |
| 2/25/2022 | Kansas City, MO | BRKCBA Banquet |
| 3/3/2022 | Biloxi, MS | 2022 Creating Futures Through Technology Conference (CFTTC) |
| 3/12/2022 | Hot Springs, AR | ARMCA Annual Convention |
| 3/18/2022 | Nashville, TN | Huckabee TV |
| 3/19/2022 | Celina, OH | Farmer's Banquet |
| 3/21/2022 | Tempe, AZ | 2022 Virtual Safety Summit |
| 3/22/2022 | Tempe, AZ | Virtual Safety Summit |
| 3/29/2022 | Atlantic Beach, NC | Materials and Test Workshop |
| 3/30/2022 | Fredericton, NB | Virtual Provincial Principals Meeting |
| 4/9/2022 | Anchorage, AK | Alaksa MGMA Conference |
| 4/23/2022 | Casper, WY | NCMS Annual Gala |
| 4/26/2022 | Virginia Beach, VA | VAISEF Spring Conference |
| 4/28/2022 | Wausau, WI | 2022 Business Unit Leader Meeting |
| 5/3/2022 | Pierre, SD | Statewide Employee Meeting |
| 5/11/2022 | Waterbury, CT | Quarterly Management Meeting |
| 5/12/2022 | Virginia Beach, VA | VPPA Annual Conference |
| 5/13/2022 | Tampa, FL | Safety Day |
| 5/20/2022 | Washington, DC | Awards Weekend |
| 5/23/2022 | Richmond, VA | Virginia MGMA Spring Conference |
| 6/2/2022 | Biloxi, MS | MsRWA Annual Conference |
| 6/9/2022 | Birmingham, AL | Safety & Health Excellence Conference |
| 6/10/2022 | Newport News, VA | Management Retreat |
| 6/18/2022 | Nashville, TN | ACEC Summer Conference |
| 6/23/2022 | Cincinnati, OH | Sales Team Meeting |
| 6/27/2022 | Orlando, FL | FGFOA Annual Conference |
| 7/21/2022 | Orange Beach, AL | ASBT Convention |
| 8/1/2022 | Pontotoc, MS | PCSD Teacher and Staff Convocation |
| 8/4/2022 | Fairfield, TX | School District Staff Convocation |
| 8/5/2022 | Montgomery, AL | AL-APSE Conference |
| 8/6/2022 | Nashville, TN | NABM Annual Meeting |
| 8/8/2022 | Inman, SC | Faculty/Staff Welcome Back Convocation |
| 8/17/2022 | State College, PA | Teachers Back-to-School Meeting |
| 9/12/2022 | Hilton Head Island, SC | AAA/CAA Conference |
| 9/15/2022 | Gatlinburg, TN | Safety & Security Conference |
| 9/21/2022 | Orlando, FL | Customer Conference |
| 10/10/2022 | Lexington, KY | KPCA Fall Conference |
| 11/11/2022 | Sundance, WY | Teacher Inservice Day |
| 11/12/2022 | Shelby, NC | Laughter Is The Best Medicine |
Where does Larry Weaver perform?
Larry Weaver has recently performed in: Alabama, Alaska, Arizona, Arkansas, California, Colorado, Connecticut, Delaware, Florida, Georgia, Illinois, Indiana, Iowa, Kansas, Kentucky, Louisiana, Maine, Maryland, Massachusetts, Michigan, Minnesota, Mississippi, Missouri, Montana, Nebraska, New Brunswick, New Hampshire, New Jersey, New Mexico, New York, North Carolina, North Dakota, Ohio, Oklahoma, Pennsylvania, Rhode Island, South Carolina, South Dakota, Tennessee, Texas, Utah, Vermont, Virginia, Washington, Washington DC, West Virginia, Wisconsin, Wyoming, just to name a few.