Larry Weaver is a nationally-touring, clean comedian with over 25 years professional experience. His easy-going demeanor, Southern charm and quick wit have won the hearts of audiences across America.
Larry grew up in the rural village of Saxapahaw, NC and started performing at a young age. After majoring in accounting at the University of North Carolina, Larry left his CPA dreams behind to pursue a career in stand-up comedy. He has shared the stage with entertainment legends like Faith Hill, Ray Romano, Chris Rock and "Weird Al" Yankovic — just to name a few. You can hear him daily on Sirius XM radio's "Laugh USA" and "Jeff and Larry's Comedy Roundup."
Larry is the President of Trusted Speakers, author of "101 Funny Employee Awards", and a recognized expert in Search Engine Marketing. His business insights have been quoted in Inc. Magazine and The Wall Street Journal.
A true veteran of the stage, Larry has headlined well over 1,000 comedy shows, meetings and training sessions at corporate events, Chamber of Commerce banquets, churches, comedy clubs and conferences across 39 states. He has the experience to make your next event a success!
Available Presentations Include:
Recent Reviews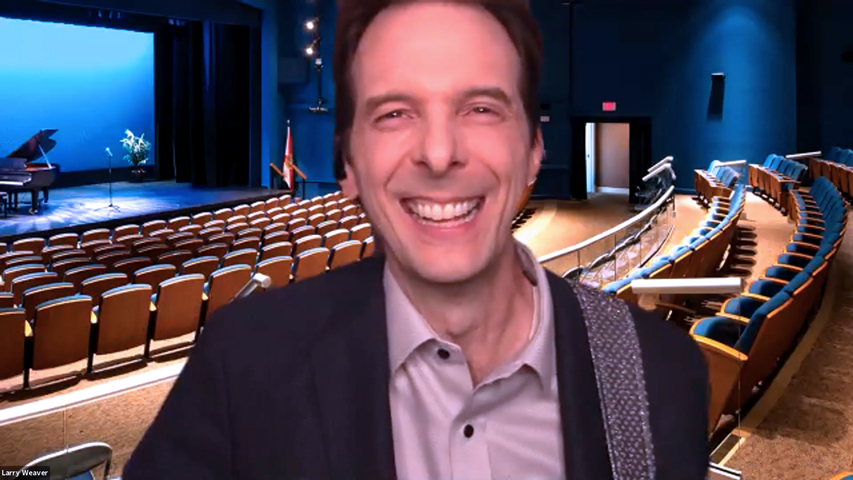 The Glenridge on Palmer Ranch
"Larry Weaver was really a pleasure to work with! We have nothing but high praise for Larry's pre-show communication, punctuality, personality, and cleanliness of material. We had positive audience feedback via the event Chat function and emails sent to me. We'd love to have Larry perform in person at some point in the future. We so enjoyed his virtual performance! Thanks again for the professionalism and great humor"
- Life Planning Event Coordinator, Virtual Comedy Show in Sarasota, FL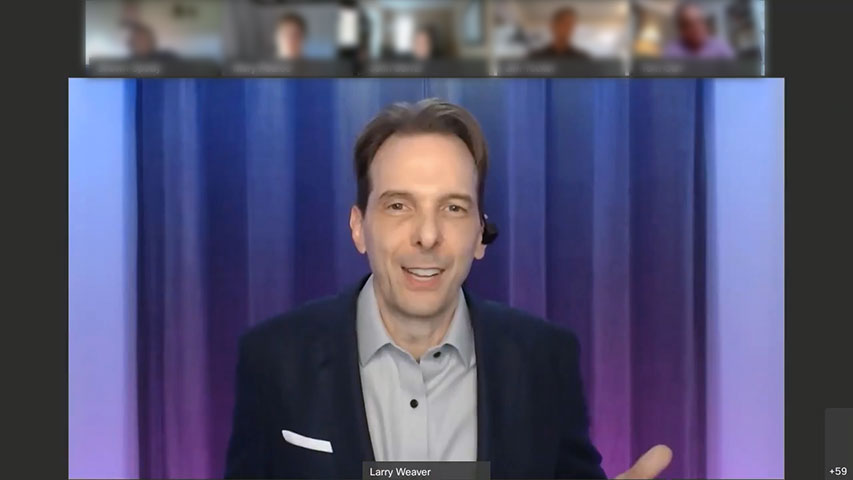 SyCom Technologies
"We've tried to get creative to stay connected with our employees while they are working remotely. Larry pulled off a really fabulous virtual event for our staff of 80+. He did a nice comedy routine, very topical, and included jokes that applied to our line of work. People felt free to laugh and make comments, which Larry handled brilliantly. He kept everyone smiling. If you're looking for a way to stay connected to your employees in these tough times, I'd recommend Larry host an event for you."
- CEO, Virtual Team Meeting in Richmond, VA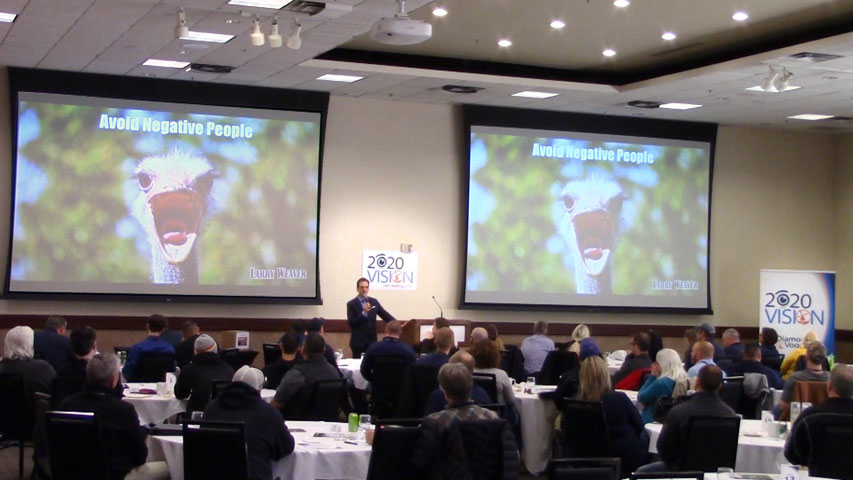 Diamond Vogel
"Larry provided a great motivational message to our group of store managers. His professionalism throughout the process was topnotch and his promptness / communication was much appreciated. I never had to worry about anything going wrong. Thanks for the great show!"
- Northeast Operations Manager, Annual Meeting in Ames, IA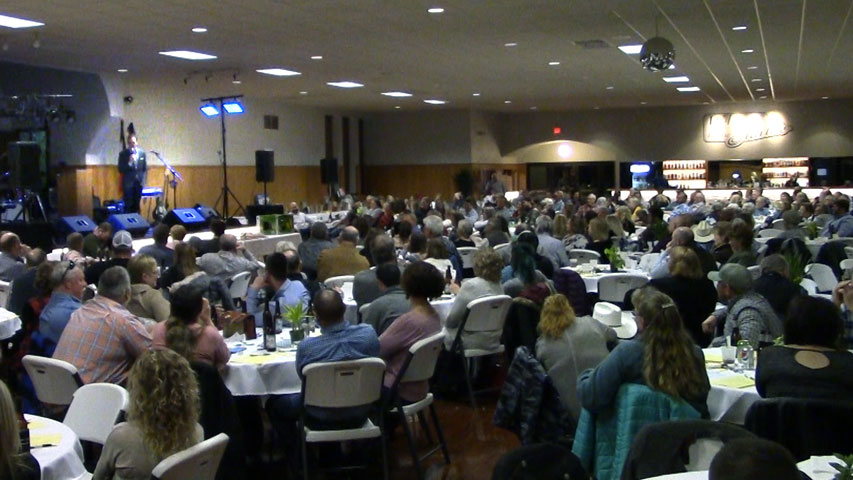 Scott County Cattlemen
"Thank you for one of the most enjoyable and successful banquets we have had in the last few years. I cannot stress enough how important it was to have you come through for us after some disappointing performers in the past. We needed someone clean and funny. You promised us that and you came through on all counts. All board members were thrilled and the audience comments were all positive. Very funny material with local humor and audience participation making it all the more special. Thank You again. You helped restore our reputation as a family event. The Scott County Cattlemen's Association will recommend you to everyone needing good clean entertainment!"
- Treasurer, Annual Banquet in Davenport, IA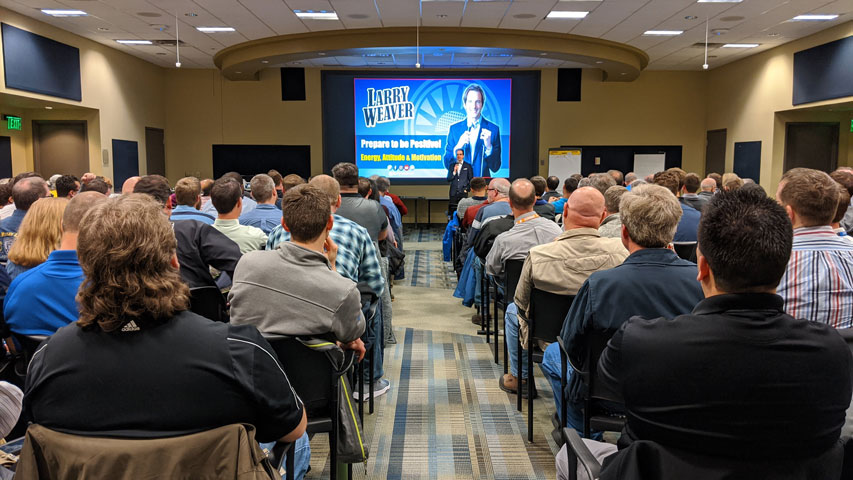 Michelin North America
"Larry was excellent! We invited Larry to speak at our Internal Communications meeting. We specifically wanted a speaker from outside of our company who could lighten the mood and help lift morale, while also sharing some words of wisdom on staying positive. His jokes and positive message were very well received by our employees! We had a wide age range in our group of almost all engineers, and everyone in the audience was laughing. We were thrilled with Larry's performance. Off-stage, Larry was punctual, professional and very very kind. Overall, it was a great experience. We are very happy we chose Larry as our guest speaker."
- Product Design & Industrialization Engineer, Communications Meeting in Greenville, SC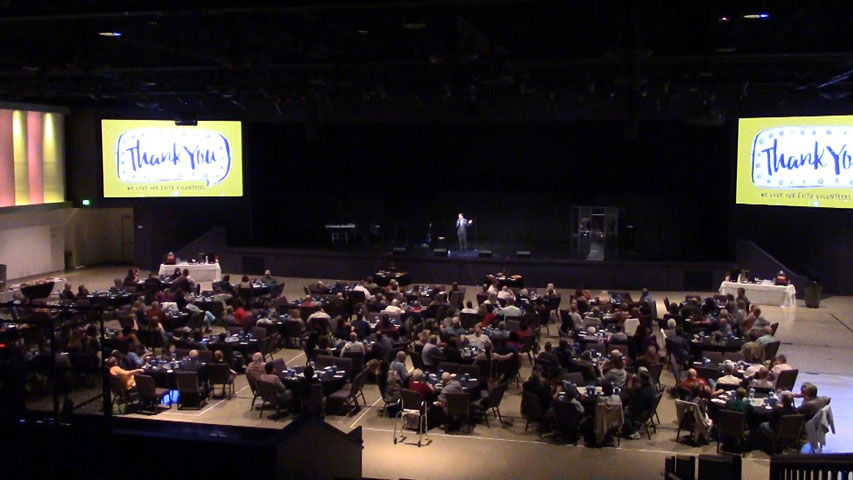 Faith Assembly of God
"We booked Larry Weaver to be the keynote speaker at our Annual Volunteer Appreciation Night. From the moment he walked in the door, he was engaging, warm, easy to communicate with, and FUNNY! He interacted well with the audience, and encouraged participation. Our volunteers enjoyed his presentation immensely and had many good comments all throughout the next week! We highly recommend Larry for whatever your entertainment needs might be."
- Administrative Assistant, Volunteer Appreciation Night in North Fort Myers, FL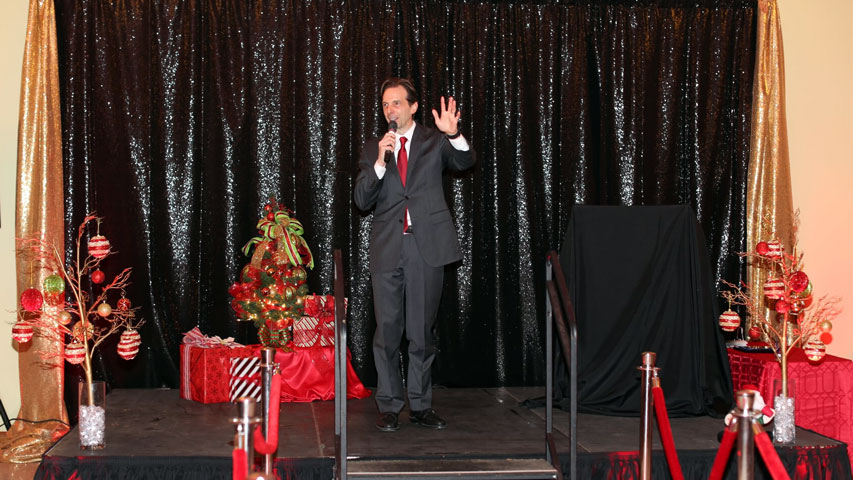 Tempforce
"Larry Weaver performed for our Annual Christmas Celebration and Awards Banquet. This was the first time we have included a Comedy act at this event and we were unsure as to how it might be received. Well, the night turned out to be Super and the entire staff loved it. Larry is a true professional. He arrived promptly and took great care to ensure the evening went as planned and was extremely accommodating to our wishes. With 30+ years experience, we used his input and expertise to plan the agenda and we were not disappointed. ...Our staff loved the "Fun Awards" segment and it got the night off to a great start. In fact, they are still laughing and talking about them. His comedy routine is hilarious and the connection he made with our staff members and guests during his performance created even more laughs. We are so glad we found a comedian who performs using clean material and who was suitable for all ages and backgrounds. We would highly recommend Larry for your corporate event or any event that you need a good clean performer."
- Operations Manager, Company Holiday Party in Oxford, AL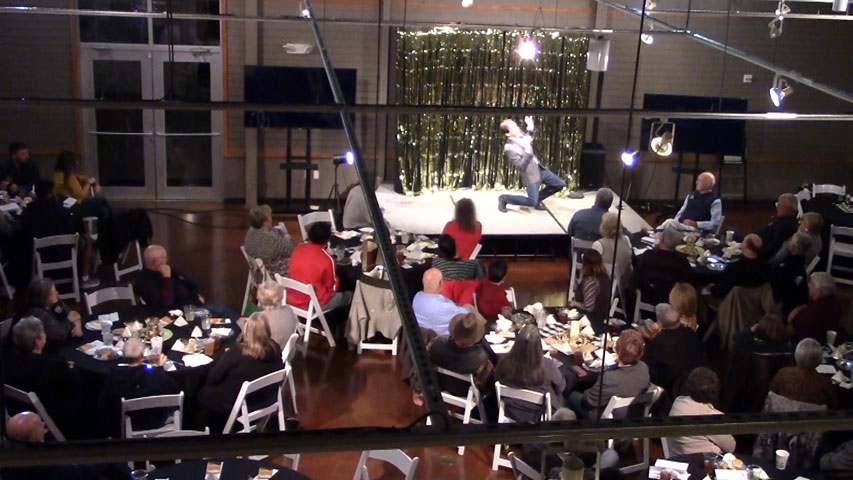 Temple Baptist Church
"We booked Larry Weaver for our church Volunteer Banquet. Even with the diverse age and personalities of the attendees, Larry was a huge success! He was engaging with the audience and had a wide variety of material that had everyone laughing. Working with Larry Weaver was a great experience! He was professional-from his dress to his demeanor. We received excellent comments from our members about his performance following the event. I hope to get him back again for other church events. I HIGHLY recommend Larry Weaver for all your entertainment needs!"
- Volunteer Coordinator, Volunteer Appreciation Banquet in Jonesboro, AR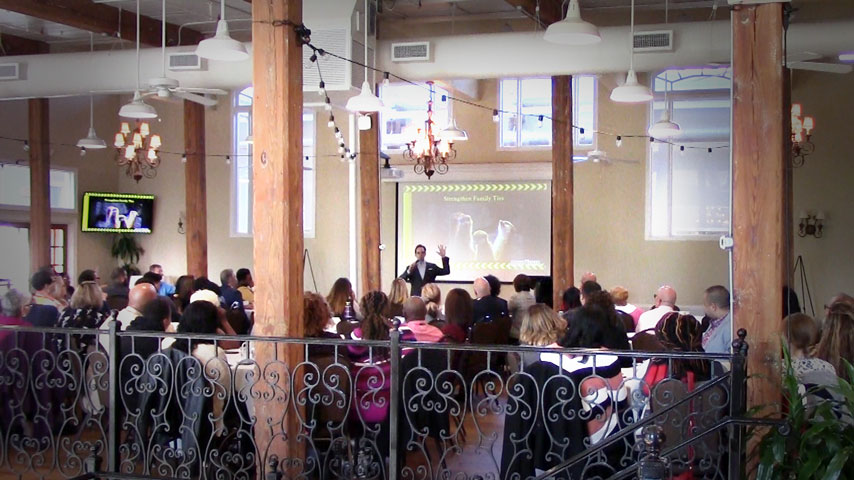 United States Postal Service
"We were honored to engage speaker Larry Weaver for our Second Annual Safety Symposium for the Greensboro District of the United States Postal Service. After researching speakers for our event, we were unanimously convinced that Larry Weaver was the right choice. We understood the gravity and importance of getting the right speaker, and the challenge of meeting the needs of our audience. Bottom line, Larry Weaver presented flawlessly, connecting all of us through his humor, personal stories, and day-to-day life applications ...Our event consisted of our Area Vice President, Area, Human Resources Manager, District Manager, Higher-Level local postal managers and postmasters, supervisors, city carriers, rural carriers, clerks, and custodians. Regardless of your rank in the organization, at the end of the day, we all can connect over humor about food, family, and frustrations. Humor is a universal antidote, breaking down barriers, and connecting us on a base level. Larry did not disappoint. I watched our District Manager from time to time, as the bar was high to make sure he was pleased. From a distance, it was obvious he was enjoying the presentation by the verbal and visual feedback he was giving. Later in speaking with him personally, he noted that Mr. Weaver was perfect for the event. Thank you Larry Weaver for being a part of our special event. It was the perfect puzzle piece to tie everything together that day for us."
- Lean Safety Coordinator, USPS Safety Symposium in Greensboro, NC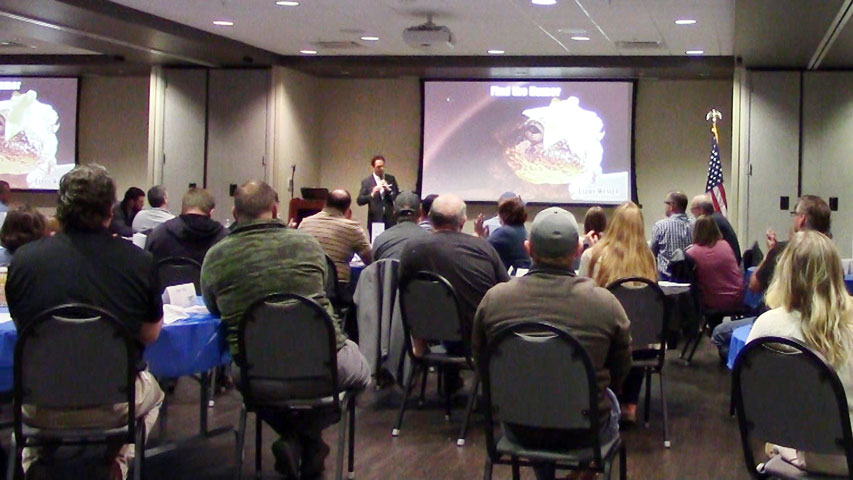 Farmers Rural Electric Cooperative Corporation
"Mr. Weaver was enjoyed by our employees and has received high marks in their rating of our annual employee training day. He was our end-of-the-meeting speaker and helped conclude our day on a high note."
- President/CEO, Employee Training Day in Glasgow, KY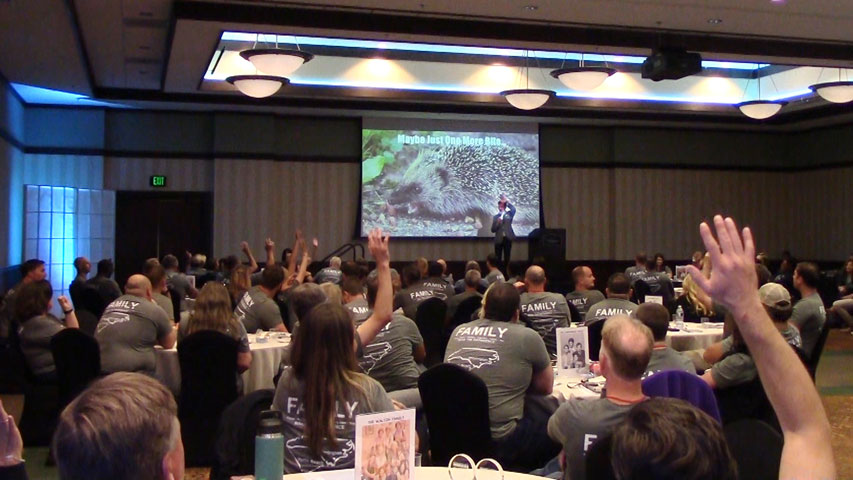 D.R. Horton
"We booked Larry Weaver to be our keynote speaker at our annual event. Larry was very engaging and funny. His ideas on how to manage a positive outlook and attitude were exactly what we needed because we are going through a lot of change. He was easy to communicate with leading up to our event. We will bring him back again next year."
- Construction Manager, Annual Team Meeting in Myrtle Beach, SC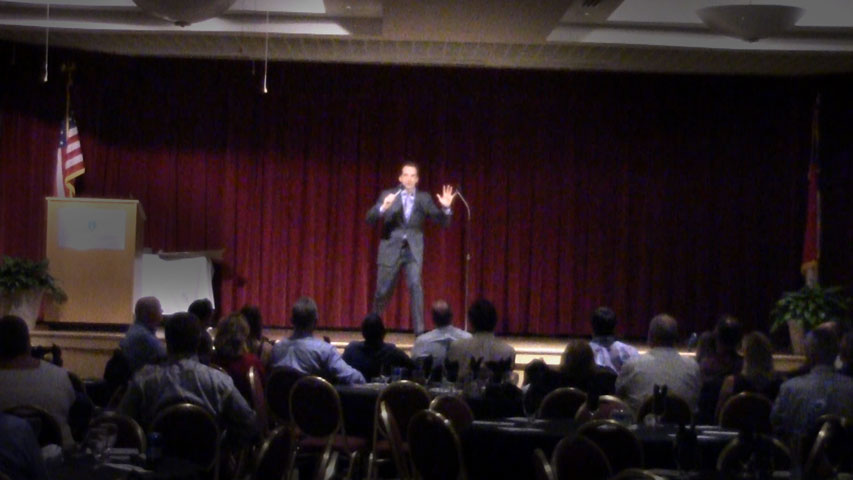 Preformed Line Products
"Larry Weaver had a very entertaining show for our annual service awards banquet. He paid close attention to our type of business and did a nice job of incorporating business-related information into his 'laugh out loud' comedy. We have had Larry perform for us twice and both times he was prompt and professional."
- Human Resources Manager, Annual Banquet in Albemarle, NC
Schedule
| | | |
| --- | --- | --- |
| 1/11/2020 | Greensboro, NC | Sales Conference |
| 1/19/2020 | Palm Coast, FL | Ladies Retreat |
| 1/24/2020 | North Fort Myers, FL | Volunteer Appreciation Night |
| 1/26/2020 | Charlotte, NC | Comedy Zone |
| 1/30/2020 | Ruidoso, NM | Annual Conference |
| 2/7/2020 | Provo, UT | Dry Bar Comedy |
| 2/9/2020 | Greensboro, NC | Valentine Banquet |
| 2/11/2020 | Greenville, SC | Communications Meeting |
| 2/14/2020 | Nashville, TN | Top Performers Event |
| 2/27/2020 | Charleston, SC | Annual Meeting |
| 2/29/2020 | Davenport, IA | Annual Banquet |
| 3/5/2020 | Ames, IA | Annual Meeting |
| 3/10/2020 | Brewton, AL | Annual Banquet |
| 6/5/2020 | Durham, NC | Virtual Showcase |
| 6/24/2020 | Richmond, VA | Virtual Team Meeting |
| 7/20/2020 | Greensboro, NC | Virtual Client Meeting |
| 8/12/2020 | Sarasota, FL | Virtual Comedy Show |
| 10/23/2020 | Gardena, CA | Virtual Company Meeting |
| 10/27/2020 | Marion, IN | Virtual Fundraiser |
| 11/6/2020 | Columbia, MO | Virtual MSTA State Convention |
| 11/13/2020 | Conover, NC | Annual Meeting |
| 12/11/2020 | West Hartford, CT | Virtual CAPFAA Annual Conference |
| 12/18/2020 | Holly Springs, NC | Comedy Concert |
| 1/6/2021 | Topeka, KS | Annual Expo |
| 1/23/2021 | Richmond, KS | Employee Appreciation Dinner |
| 3/3/2021 | Myrtle Beach, SC | SCASBO Spring Conference |
| 3/10/2021 | Devils Lake, ND | Annual Meeting |
| 3/12/2021 | Norfolk, NE | Ag-ceptional Women's Conference |
| 3/13/2021 | Hot Springs, AR | ARMCA Annual Convention |
| 3/22/2021 | Morton, MN | Annual Meeting |
| 4/12/2021 | Tuscon, AZ | NGMA Spring Meeting |
| 4/26/2021 | Pigeon Forge, TN | TACA Annual Training Conference |
| 6/11/2021 | Daytona Beach, FL | Annual Conference |
| 6/18/2022 | Nashville, TN | ACEC Summer Conference |
Where does Larry Weaver perform?
Larry Weaver has recently performed in: Alabama, Arizona, Arkansas, California, Connecticut, Delaware, Florida, Georgia, Illinois, Indiana, Iowa, Kansas, Kentucky, Louisiana, Maryland, Massachusetts, Michigan, Minnesota, Mississippi, Missouri, Nebraska, New Hampshire, New Mexico, New York, North Carolina, North Dakota, Ohio, Oklahoma, Pennsylvania, South Carolina, South Dakota, Tennessee, Texas, Utah, Virginia, Washington DC, West Virginia, Wisconsin, just to name a few.