Professional comedian and keynote speaker Larry Weaver uses clean humor, funny anecdotes, and emotionally charged stories to illustrate the importance of energy, attitude, and motivation. These topics are crucial to success in any venture, whether your focus is Leadership, Teamwork, Customer Service, Sales, Change, Safety, Stress Reduction, or simply Having More Fun at Work. The presentation combines stand-up comedy with content – seamlessly intertwined. Your audience will laugh, learn, and leave feeling refreshed.
Key Points Include:
Energy – improve health and wellness, live a balanced life, prioritize self-improvement.
Attitude – become more positive, embrace change, and reduce stress.
Motivation – increase ability, commit to lifelong learning, and achieve your goals.
Attendees will leave feeling inspired and encouraged to give to their full potential and creative best each day.
Larry is a nationally-touring comedian, author of "101 Funny Employee Awards", Kenan-Flagler Business School alum, and President of Trusted Speakers. He has headlined over 1,000 performances in 45 states, sharing the stage with entertainment legends like Faith Hill, Ray Romano and "Weird Al" Yankovic. An early expert in Search Engine Marketing and Ecommerce, his business insights have been quoted in Inc. Magazine and The Wall Street Journal. You can hear his comedy routines daily on Sirius XM radio's "Laugh USA" and "Jeff & Larry's Comedy Roundup."
Larry delivers his upbeat and memorable presentations for conferences, company events, staff meetings, and more. It's the perfect way to kick off your event with a bang, pick up the energy after a long training session, or end on a high note!
Recent Reviews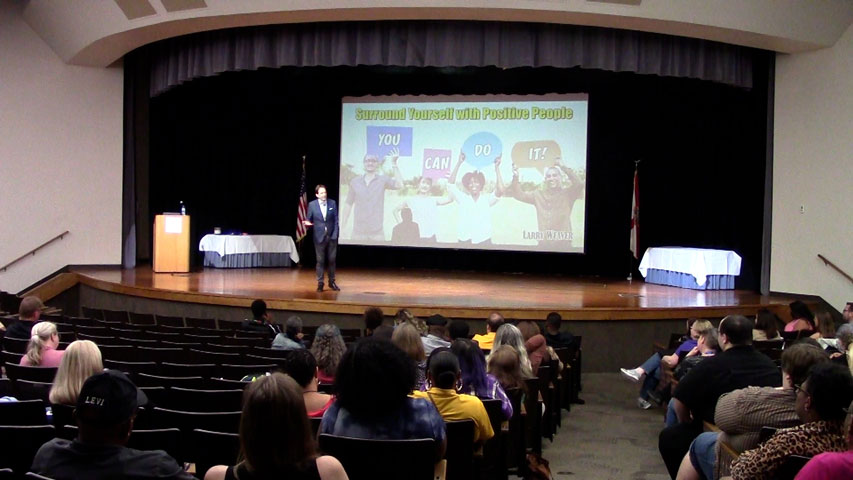 Florida State College at Jacksonville
"Larry's presentation was engaging and captivating from the very beginning. He was able to seamlessly weave his unique comedy with meaningful content relevant to our event. He easily connected with our group and many expressed a desire to see him again. Larry shared a heartfelt story regarding a scholarship he received to assist his college expenses. This resonated with many of our staff as they provide services to students day-in and day-out regarding everything from registration and enrollment to records and financial aid. His emotional retelling of the story reflected his passion and understanding for what we do."
- Administration Support Manager, 2022 FSCJ Student Services Professional Development Day in Jacksonville, FL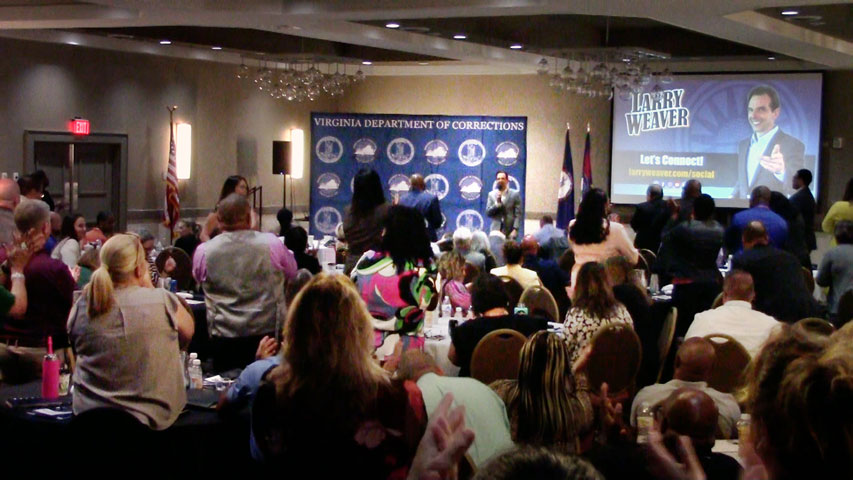 Virginia Department of Corrections
"It was a pleasure to have Larry Weaver speak at our recent Unit Heads' Conference. He definitely exceeded our expectations. He was at the conference hours before his presentation time and his delivery was clean, uplifting and kept the audience laughing the entire time. It was a true pleasure working with Larry. I would definitely recommend Larry for your event!"
- Regional Business Manager-Central Region, 2022 VA DOC State Conference in Richmond, VA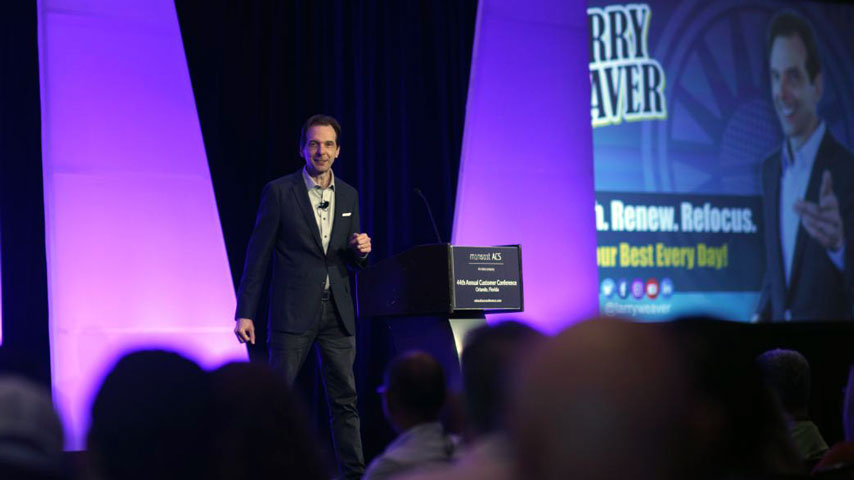 Advanced Control Systems, Inc.
"Larry was a breath of fresh air for our highly technical, engineering event. He is responsive, professional, funny and made sure his material was audience appropriate."
- Marketing Manager, 2022 Customer Conference in Orlando, FL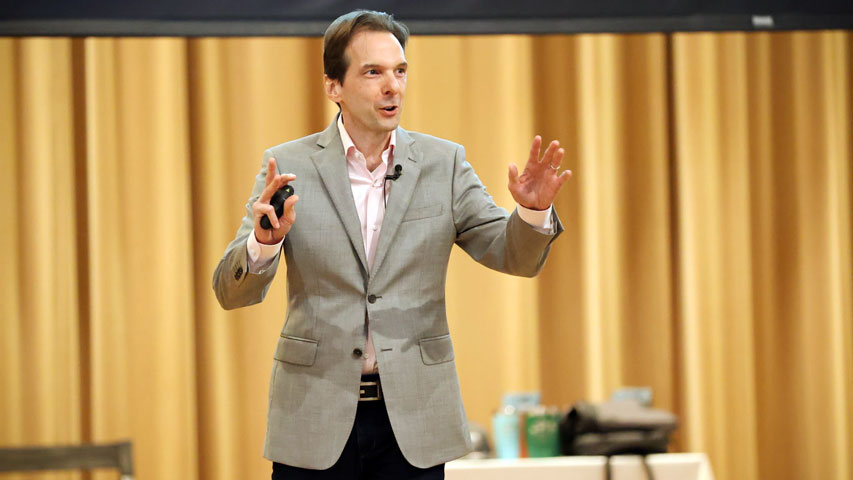 Spartanburg County School District Two
"Our Welcome Back Convocation is how we launch each new school year. Over 1100 faculty and staff gather to get motivated to welcome back our students, celebrate achievements, and fellowship with each other. Larry Weaver helped make our August 2022 convocation become one of the most memorable in the 31 years we have held the event! After an exhaustive, months long search, our leadership team decided to invite Larry to be a presenter at our gathering; he didn't disappoint. Larry was easy to work with and responsive to communication, and his performance on stage was wonderful. It was packed with audience-appropriate comedy that kept us laughing! Our team loved Larry's jokes that tied in perfectly with his message of positivity."
- PR Director, 2022 School District Convocation in Inman, SC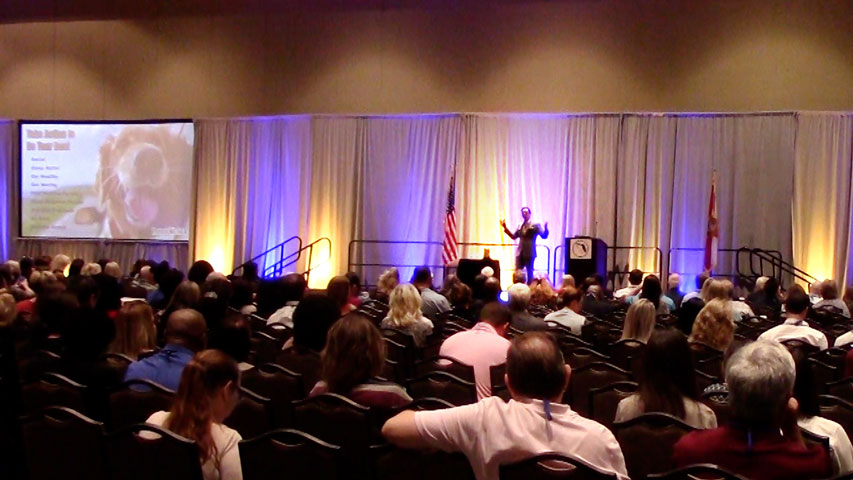 Florida Government Finance Officers Association
"Mr. Weaver was very professional!! He was easy to communicate with, showed up on time and was ready to perform. He was very aware of our time constraints we were working with and his performance was VERY well attended. He captured our audience from his first words and never let us go!! We appreciated his humor (nothing was off topic or random) and his flow of thought. He was very professional but also personal. His stories struck a chord with our attendees and his jokes very appropriate. I enjoyed his performance and would highly recommend him in the future."
- Executive Assistant, 2022 FGFOA Annual Conference in Orlando, FL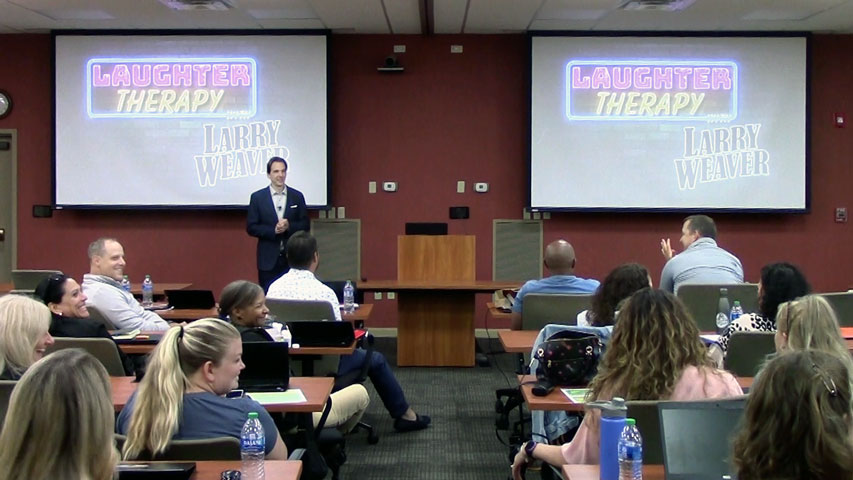 The Gorilla Glue Company
"Larry was a great addition to our Sales Meeting! He delivered content tailored for our needs and added the perfect amount of humor. The audience was fully engaged, participated in the discussion, and laughed so hard there were a few tears! The message was uplifting and energized the sales team for the remainder of the meeting. I heard positive feedback from everyone and would highly recommend Larry as a keynote speaker."
- Associate Director, Sales Support & Customer Service, 2022 Sales Team Meeting in Greensburg, IN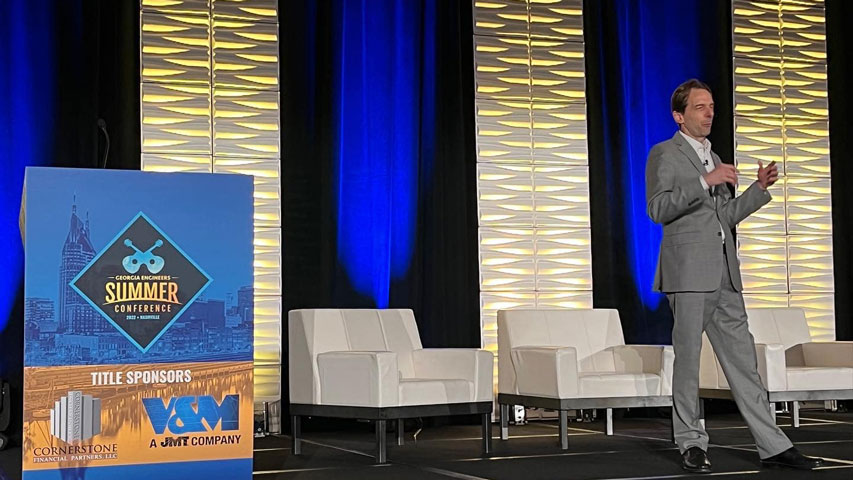 American Council of Engineering Companies of Georgia
"Larry was a great leadership speaker and comedian. He was very thorough in tailoring his presentation to fit our audience as well as balance the leadership notes with the jokes. He was easy to work with and a true pleasure to meet."
- Director, Professional Development & STEM Programs, 2022 ACEC Georgia Engineers Summer Conference in Nashville, TN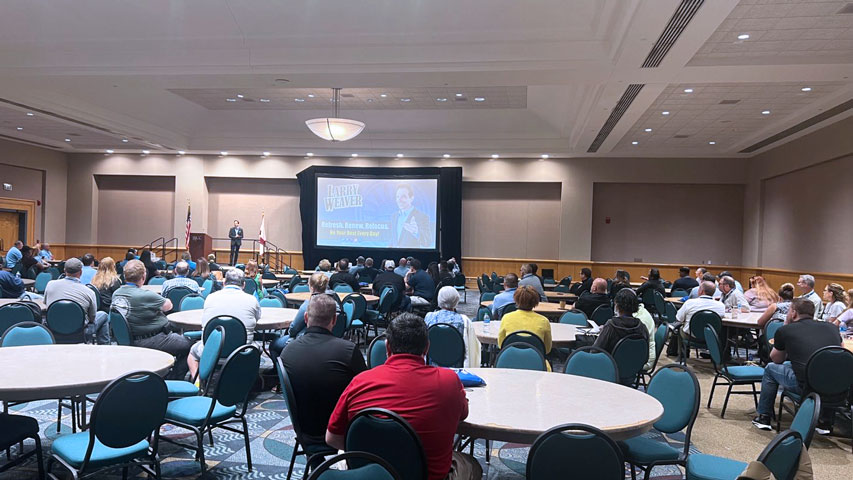 VPPPA Region IV
"Larry Weaver was the perfect closing keynote speaker for our conference. He was able to intertwine clean humor with safety messaging. Larry is very professional and was relatable to our attendees. He is very easy with which to work. I would recommend Larry."
- Vice Chairperson, 2022 Safety & Health Excellence Conference in Birmingham, AL
CoVantage Credit Union
"Larry Weaver was wonderful! We had nothing but positive comments from staff who attended this meeting. Larry was easy to work with and responded to all our questions in a timely manner. He engaged the audience and gave you the feeling that he really cared. He was very personable, on time, professional, and a clean sense of humor. We wanted someone to lighten the mood at this stress free meeting and he did just that. We would definitely have him again in the future. Very entertaining; he will not disappoint you!"
- Senior Executive Assistant, 2022 Business Unit Leader Meeting in Wausau, WI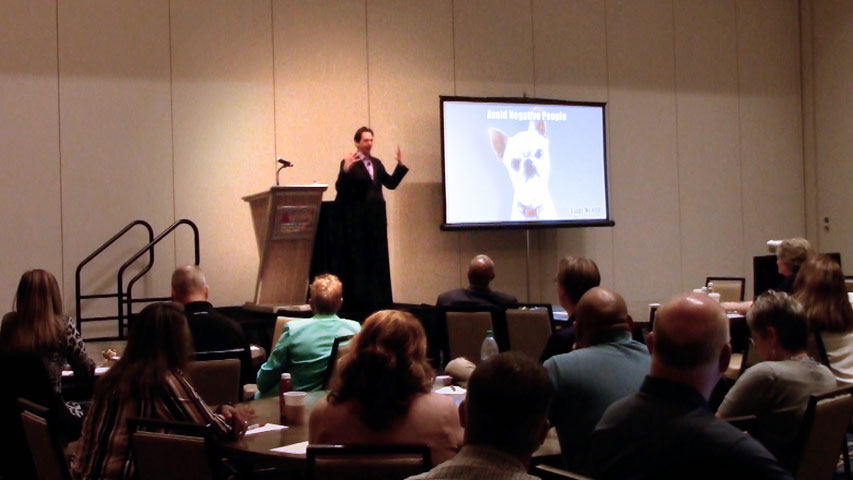 Virginia Association of Independent Specialized Education Facilities
"After the seriousness that we had been through with our facilities and going through the pandemic we needed some comic relief and Larry certainly provided it! He had great stories that he could relate to our organization and work we do with students with special needs. He had lots of laughs and gave us lots of inspiration throughout his Keynote presentation. I appreciated the ease of working with him from first contact to his presentation. He made sure to find out what our organization is about and who the audience was so that he could tailor his performance to fit what we needed. The feedback from the attendees was quite positive and I heard people talking about his presentation throughout our conference. Definitely would recommend Larry to have at any event that you may have!"
- Membership Services Committee Chair, 2022 VAISEF Spring Conference in Virginia Beach, VA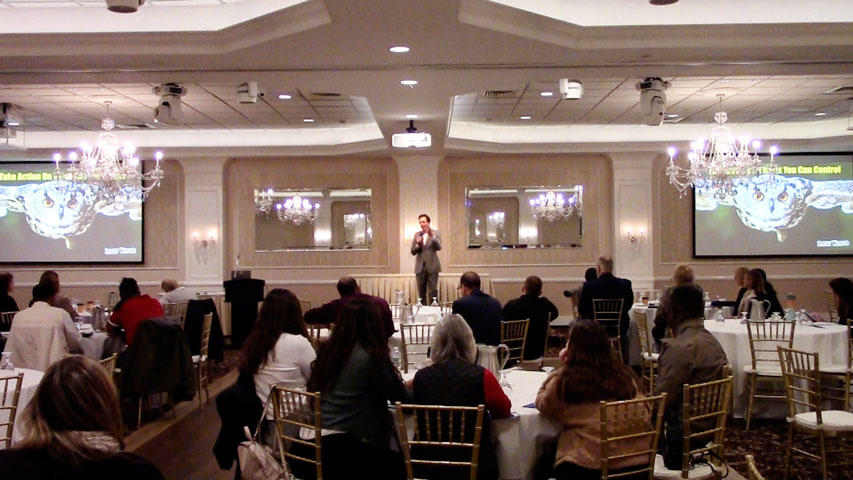 The Association for Healthcare Food Service New Jersey Chapter
"Larry was funny, engaging and the audience loved him. We received a great response. He had a positive message delivered with tasteful humor that was refreshing. His passion for wellness was genuine. I would highly recommend him."
- President-Elect, 2022 AHF-NJ Annual Education Seminar in Bridgewater Township, NJ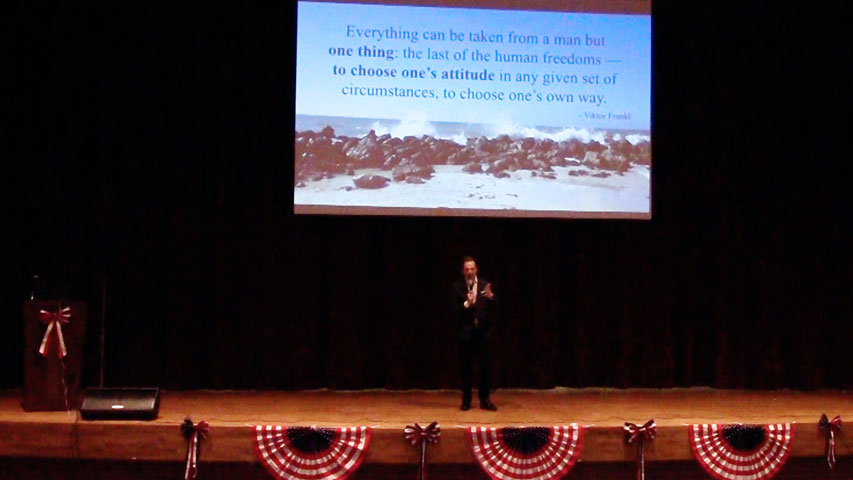 Crook County School District #1
"We had Larry late in the first semester when teachers need a boost and a reminder of how important their role is. Larry provided several examples of this along with laughs along the way. Many teacher had positive comments regarding his material. Larry was professional, on time, and a pleasure to work with. We would have him back."
- Superintendent, 2022 Teacher Inservice Day in Sundance, WY