Professional comedian and keynote speaker Larry Weaver uses clean humor, funny anecdotes, and emotionally charged stories to illustrate the importance of energy, attitude, and motivation. These topics are crucial to success in any venture, whether your focus is Leadership, Teamwork, Customer Service, Sales, Change, Safety, Stress Reduction, or simply Having More Fun at Work. The presentation combines stand-up comedy with content – seamlessly intertwined. Your audience will laugh, learn, and leave feeling refreshed.
Key Points Include:
Energy – improve health and wellness, live a balanced life, prioritize self-improvement.
Attitude – become more positive, embrace change, and reduce stress.
Motivation – increase ability, commit to lifelong learning, and achieve your goals.
Attendees will leave feeling inspired and encouraged to give to their full potential and creative best each day.
Larry is a nationally-touring comedian, author of "101 Funny Employee Awards", Kenan-Flagler Business School alum, and President of Trusted Speakers. He has headlined over 1,000 performances in 45 states, sharing the stage with entertainment legends like Faith Hill, Ray Romano and "Weird Al" Yankovic. An early expert in Search Engine Marketing and Ecommerce, his business insights have been quoted in Inc. Magazine and The Wall Street Journal. You can hear his comedy routines daily on Sirius XM radio's "Laugh USA" and "Jeff & Larry's Comedy Roundup."
Larry delivers his upbeat and memorable presentations for conferences, company events, staff meetings, and more. It's the perfect way to kick off your event with a bang, pick up the energy after a long training session, or end on a high note!
Recent Reviews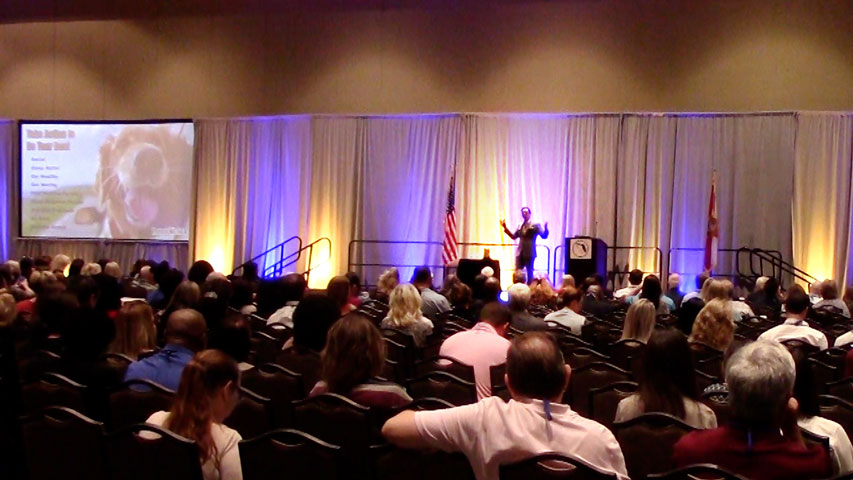 Florida Government Finance Officers Association
"Mr. Weaver was very professional!! He was easy to communicate with, showed up on time and was ready to perform. He was very aware of our time constraints we were working with and his performance was VERY well attended. He captured our audience from his first words and never let us go!! We appreciated his humor (nothing was off topic or random) and his flow of thought. He was very professional but also personal. His stories struck a chord with our attendees and his jokes very appropriate. I enjoyed his performance and would highly recommend him in the future."
- Executive Assistant, 2022 FGFOA Annual Conference in Orlando, FL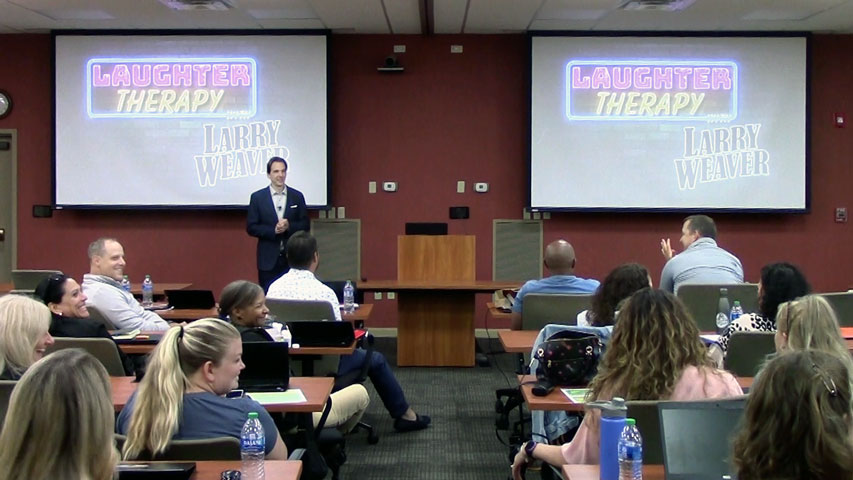 The Gorilla Glue Company
"Larry was a great addition to our Sales Meeting! He delivered content tailored for our needs and added the perfect amount of humor. The audience was fully engaged, participated in the discussion, and laughed so hard there were a few tears! The message was uplifting and energized the sales team for the remainder of the meeting. I heard positive feedback from everyone and would highly recommend Larry as a keynote speaker."
- Associate Director, Sales Support & Customer Service, 2022 Sales Team Meeting in Greensburg, IN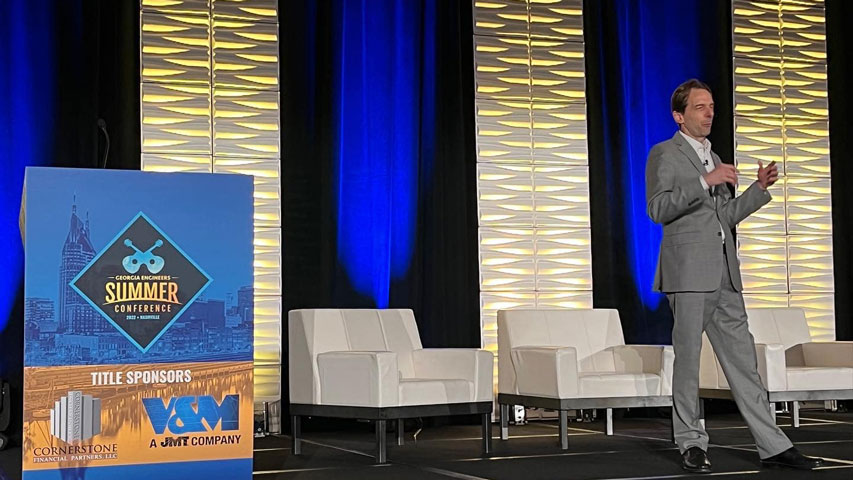 American Council of Engineering Companies of Georgia
"Larry was a great leadership speaker and comedian. He was very thorough in tailoring his presentation to fit our audience as well as balance the leadership notes with the jokes. He was easy to work with and a true pleasure to meet."
- Director, Professional Development & STEM Programs, 2022 ACEC Georgia Engineers Summer Conference in Nashville, TN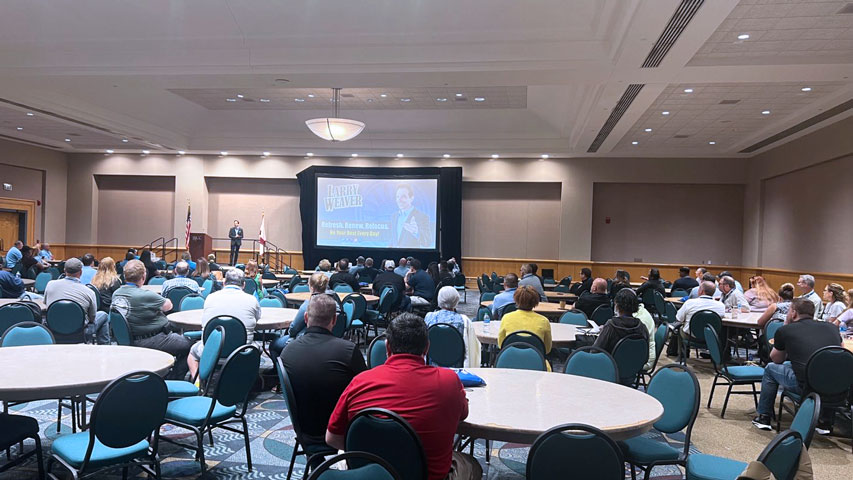 VPPPA Region IV
"Larry Weaver was the perfect closing keynote speaker for our conference. He was able to intertwine clean humor with safety messaging. Larry is very professional and was relatable to our attendees. He is very easy with which to work. I would recommend Larry."
- Vice Chairperson, 2022 Safety & Health Excellence Conference in Birmingham, AL
CoVantage Credit Union
"Larry Weaver was wonderful! We had nothing but positive comments from staff who attended this meeting. Larry was easy to work with and responded to all our questions in a timely manner. He engaged the audience and gave you the feeling that he really cared. He was very personable, on time, professional, and a clean sense of humor. We wanted someone to lighten the mood at this stress free meeting and he did just that. We would definitely have him again in the future. Very entertaining; he will not disappoint you!"
- Senior Executive Assistant, 2022 Business Unit Leader Meeting in Wausau, WI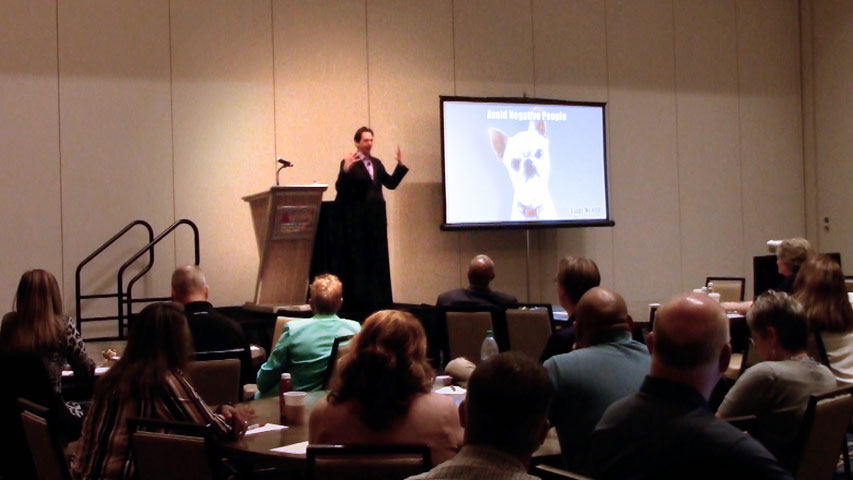 Virginia Association of Independent Specialized Education Facilities
"After the seriousness that we had been through with our facilities and going through the pandemic we needed some comic relief and Larry certainly provided it! He had great stories that he could relate to our organization and work we do with students with special needs. He had lots of laughs and gave us lots of inspiration throughout his Keynote presentation. I appreciated the ease of working with him from first contact to his presentation. He made sure to find out what our organization is about and who the audience was so that he could tailor his performance to fit what we needed. The feedback from the attendees was quite positive and I heard people talking about his presentation throughout our conference. Definitely would recommend Larry to have at any event that you may have!"
- Membership Services Committee Chair, 2022 VAISEF Spring Conference in Virginia Beach, VA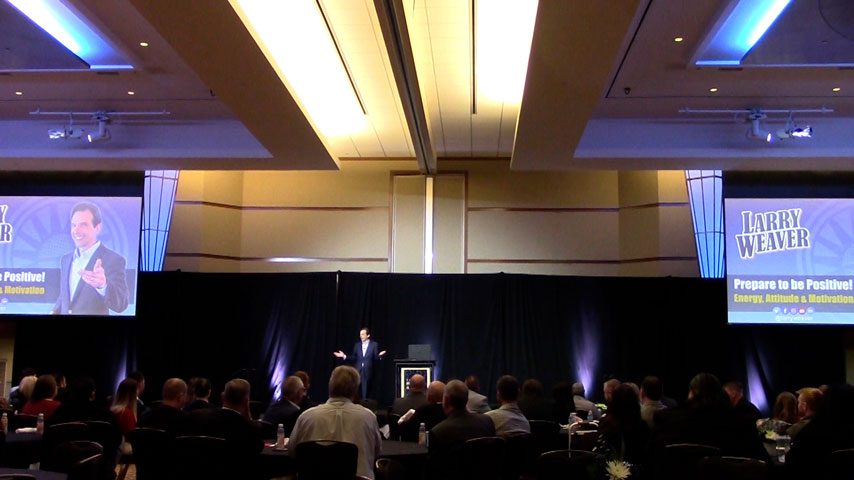 Edward Rose and Sons
"We appreciate Larry Weaver's performance at our annual winter manager's meeting. The humor used throughout the show was spot on and definitely what was needed by our hard-working managers. Quite a few managers told me how much they enjoyed the performance and commented on the relevance to our industry and the message of how to improve ourselves personally and professionally. I enjoyed the opportunity to meet with Larry before and after the performance and the excellent communication during the process leading up his show."
- Regional Property Manager, Managers Meeting in Kalamazoo, MI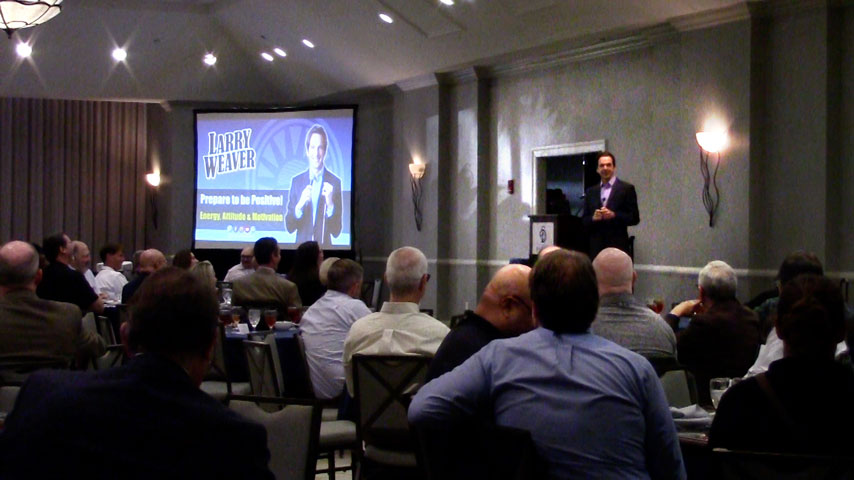 American Association of Residential Mortgage Regulators
"Larry Weaver was fantastic! Right from the start, Larry was very professional, responsive and easy to work with. He's also a great value. On-site during our awards luncheon, which was held during our non-profit association's annual conference, he arrived early, was very accommodating to our needs and schedule, and delivered a clean, funny and positive message. I highly recommend Larry if your group is looking for an uplifting and humorous performance for all ages."
- Executive Director, AARMR Regulatory Conference in Savannah, GA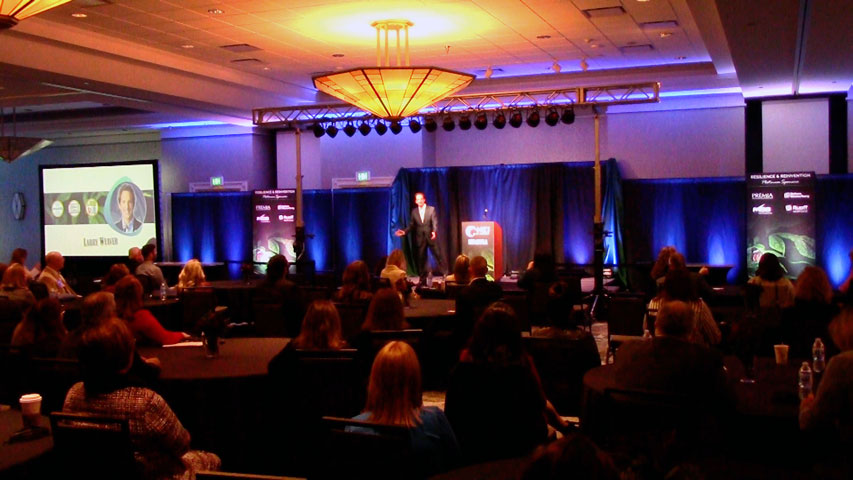 NEI Global Relocation
"Larry was fantastic! He was able to step in at the last minute due to our previously chosen speaker becoming ill. Larry is very professional, offers a positive message and his material is G-Rated -- exactly what we were looking for in a keynote speaker. Thanks Larry!"
- SVP Global Mobility Strategies, GPA Summit in Omaha, NE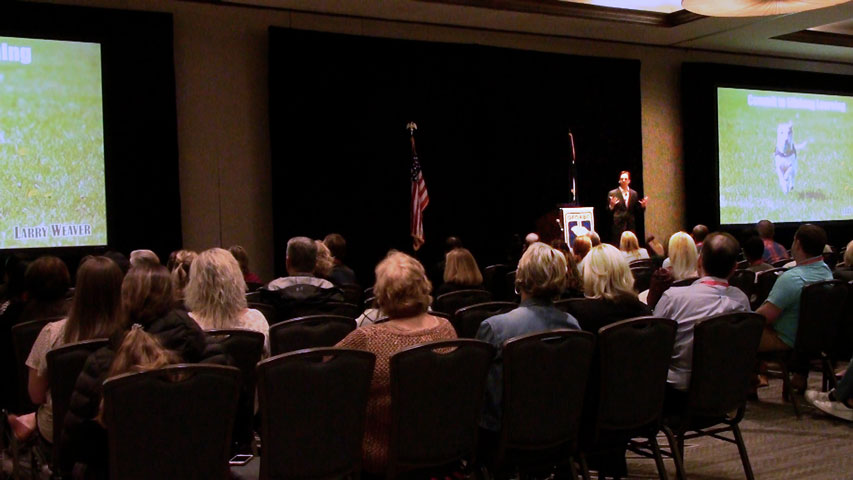 Government Finance Officers Association of South Carolina
"Larry was even better than expected. He provided exactly what he needed and was there in plenty of time to set-up. Larry connected well with the audience through humor, while also providing an uplifting message that was applicable to the crowd. He was the perfect start to a 3 day conference!"
- President, GFOASC Fall Conference in Myrtle Beach, SC
Malakoff Independent School District
"Larry was awesome! Our staff loved hearing his message. Larry communicated with our district in advance of his performance and his message was aligned with our yearly theme. Our staff loved how he engaged with them. Every member of the audience could relate to the performance. We would have Larry back again!"
- Superintendent, Teacher and Staff Convocation in Malakoff, TX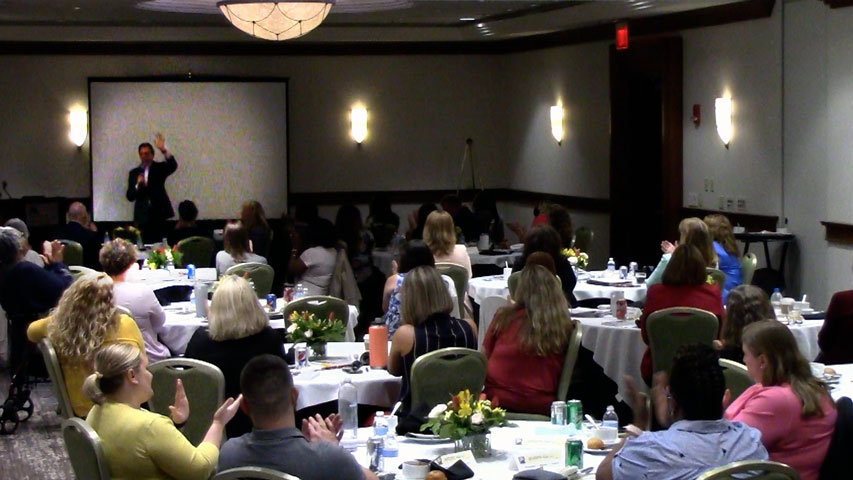 Sentara Healthcare
"Larry provided a refreshing, delightful session at our Nurse Leadership meeting. He was exactly what we were seeking with wit and humorous observations on daily interactions, relationships, and the current situation. We challenged Larry to create "belly laughs" with good clean humor. Wow! did he deliver!! The room was so attentive! We didn't see anyone take their eyes away from him except to wipe away the tears from laughter! We appreciate the ease of communicating and his accountability in timeliness, confirmations, and engagement with our team. We highly recommend using Larry for your next event."
- Executive Assistant, SHC Nursing Leaders Event in Newport News, VA