Professional comedian and keynote speaker Larry Weaver uses clean humor, funny anecdotes, and emotionally charged stories to illustrate the importance of energy, attitude, and motivation. These topics are crucial to success in any venture, whether your focus is Leadership, Teamwork, Customer Service, Sales, Change, Safety, Stress Reduction, or simply Having More Fun at Work. The presentation combines stand-up comedy with content – seamlessly intertwined. Your audience will laugh, learn, and leave feeling refreshed.
Key Points Include:
Energy – mprove health and wellness, live a balanced life, prioritize self-improvement.
Attitude – become more positive, embrace change, and reduce stress.
Motivation – increase ability, commit to lifelong learning, and achieve your goals.
Attendees will leave feeling inspired and encouraged to give to their full potential and creative best each day.
Customized Topics:
Each presentation is customized to your event. Need a specific topic expanded on or the theme of your event woven into the presentation? Just ask! Recent variations on client themes include:
"Three Key Ingredients of Leadership" for Young Leadership Conference
"What's So Funny About Safety?" for Transportation Company Meeting
"Dealing with Difficult Customers" for Government Employee Training Day
"Maintaining your Motivation" for School System Employee Convocation
"Finding Success by Seeing Things Differently" for Company-Wide Meeting
"The 3 R's: Ready, Resilient, Responsible" for Electric Coop Annual Meeting
Larry is a nationally-touring comedian, author of "101 Funny Employee Awards", Kenan-Flagler Business School alum, and President of Trusted Speakers. As a comedian, he has headlined over 1,000 performances in 38 states, sharing the stage with entertainment legends like Faith Hill, Ray Romano and "Weird Al" Yankovic. An early expert in Search Engine Marketing and Ecommerce, his business insights have been quoted in Inc. Magazine and The Wall Street Journal. You can hear his comedy routines daily on Sirius XM radio's "Laugh USA" and "Great American Comedy."
Larry delivers his upbeat and memorable presentations for conferences, company events, staff meetings, and more. It's the perfect way to kick off your event with a bang, pick up the energy after a long training session, or end on a high note!
Recent Reviews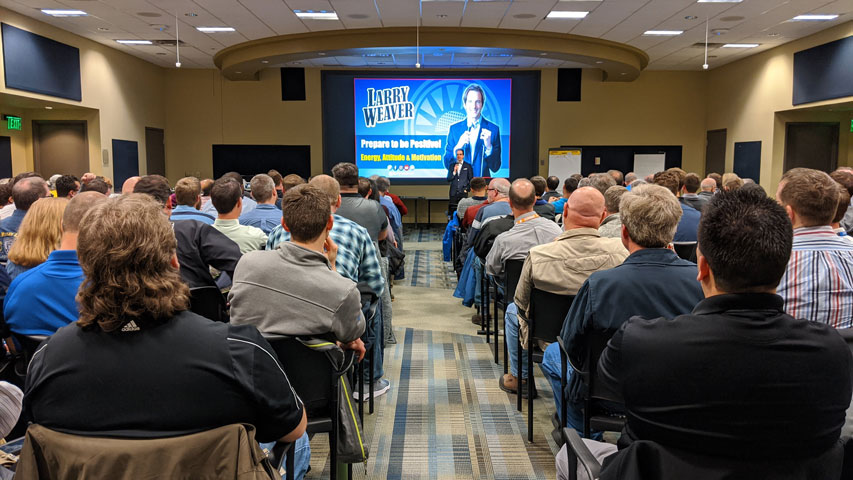 Michelin North America
"Larry was excellent! We invited Larry to speak at our Internal Communications meeting. We specifically wanted a speaker from outside of our company who could lighten the mood and help lift morale, while also sharing some words of wisdom on staying positive. His jokes and positive message were very well received by our employees! We had a wide age range in our group of almost all engineers, and everyone in the audience was laughing. We were thrilled with Larry's performance. Off-stage, Larry was punctual, professional and very very kind. Overall, it was a great experience. We are very happy we chose Larry as our guest speaker."
- Product Design & Industrialization Engineer, Communications Meeting in Greenville, SC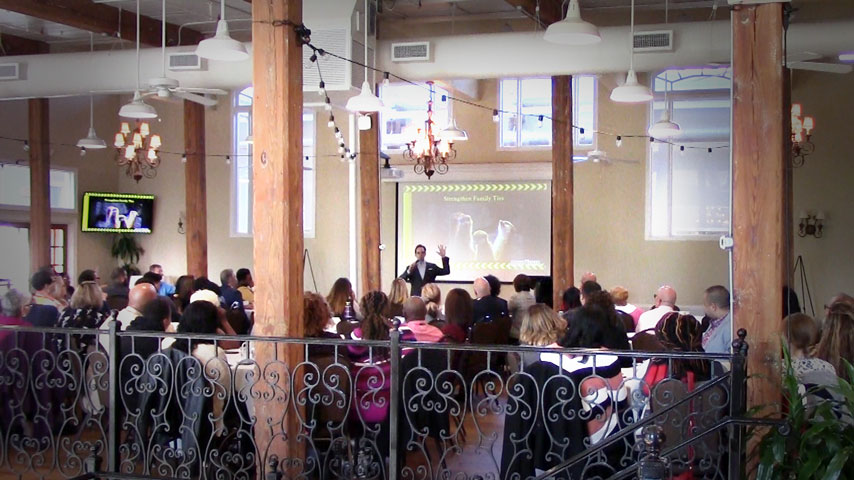 United States Postal Service
"We were honored to engage speaker Larry Weaver for our Second Annual Safety Symposium for the Greensboro District of the United States Postal Service. After researching speakers for our event, we were unanimously convinced that Larry Weaver was the right choice. We understood the gravity and importance of getting the right speaker, and the challenge of meeting the needs of our audience. Bottom line, Larry Weaver presented flawlessly, connecting all of us through his humor, personal stories, and day-to-day life applications ...Our event consisted of our Area Vice President, Area, Human Resources Manager, District Manager, Higher-Level local postal managers and postmasters, supervisors, city carriers, rural carriers, clerks, and custodians. Regardless of your rank in the organization, at the end of the day, we all can connect over humor about food, family, and frustrations. Humor is a universal antidote, breaking down barriers, and connecting us on a base level. Larry did not disappoint. I watched our District Manager from time to time, as the bar was high to make sure he was pleased. From a distance, it was obvious he was enjoying the presentation by the verbal and visual feedback he was giving. Later in speaking with him personally, he noted that Mr. Weaver was perfect for the event. Thank you Larry Weaver for being a part of our special event. It was the perfect puzzle piece to tie everything together that day for us."
- Lean Safety Coordinator, USPS Safety Symposium in Greensboro, NC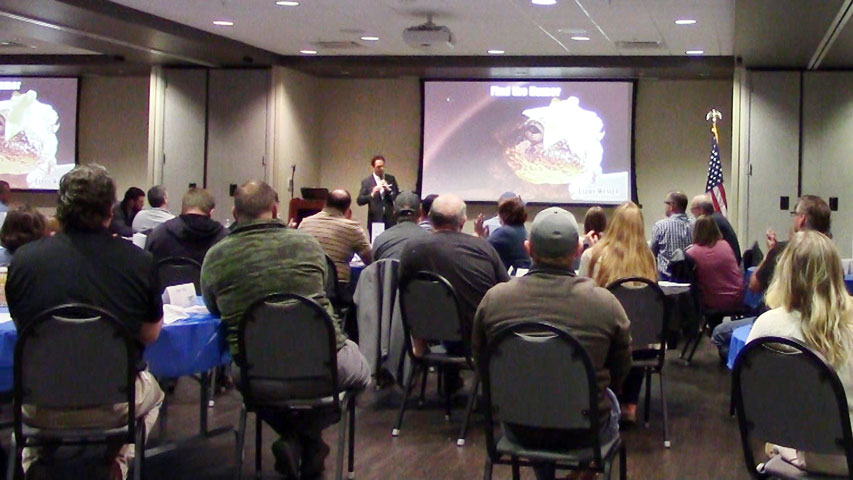 Farmers Rural Electric Cooperative Corporation
"Mr. Weaver was enjoyed by our employees and has received high marks in their rating of our annual employee training day. He was our end-of-the-meeting speaker and helped conclude our day on a high note."
- President/CEO, Employee Training Day in Glasgow, KY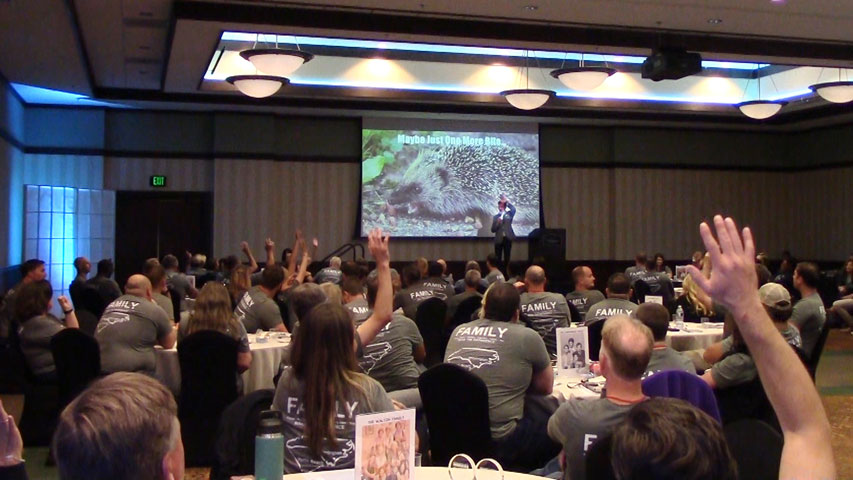 D.R. Horton
"We booked Larry Weaver to be our keynote speaker at our annual event. Larry was very engaging and funny. His ideas on how to manage a positive outlook and attitude were exactly what we needed because we are going through a lot of change. He was easy to communicate with leading up to our event. We will bring him back again next year."
- Construction Manager, Annual Team Meeting in Myrtle Beach, SC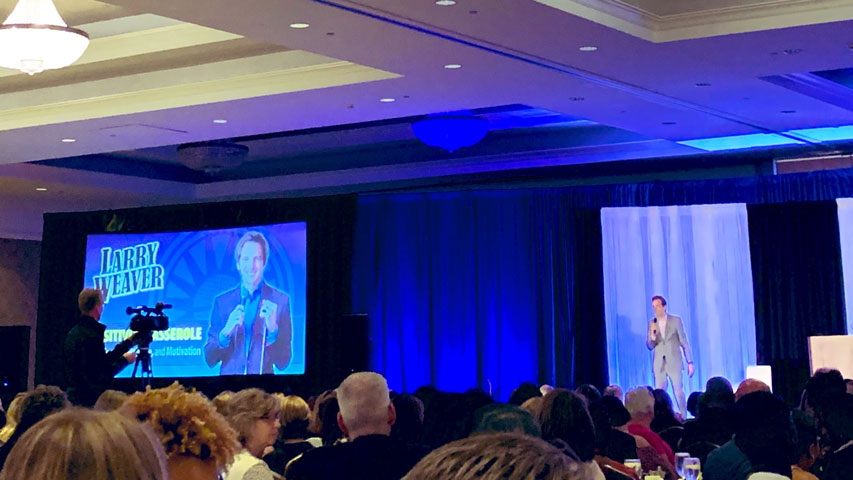 GlaxoSmithKline Foundation
"Thank you to Larry Weaver for helping us celebrate the 25th anniversary of our Child Health Recognition Awards! We appreciate his insights about using humor in our lives, at work and at home!"
- Executive Director, Awards Luncheon in Greensboro, NC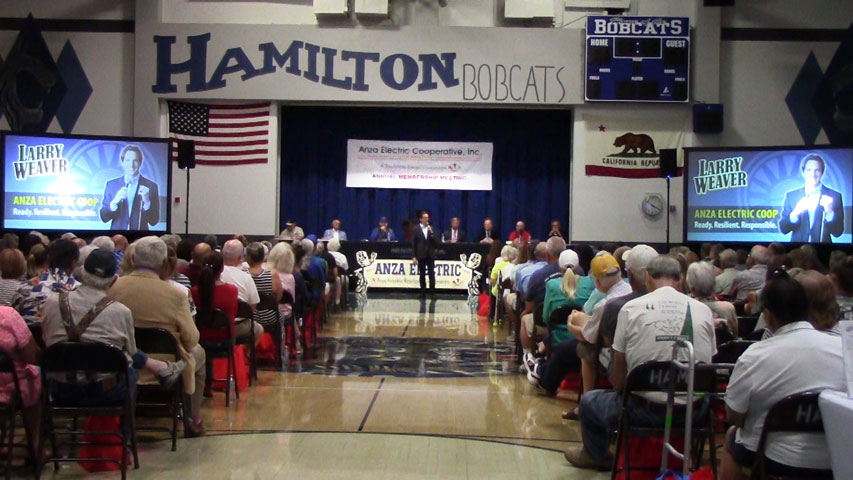 Anza Electric Cooperative, Inc.
"Larry Weaver is a fantastic speaker- well rehearsed, on time, and relevant to our event. He made sure to obtain local information from us ahead of time and incorporated it well into his material. We have received great comments from our members as to his performance! His material is funny, inspiring, clean and just great to listen to."
- General Manager, Membership Meeting in Anza, CA
Gregory Pest Services
"We booked Larry Weaver for our Annual Meeting, which includes wide range of age groups and personalities. Each of our 250+ guests enjoyed his clean comedy and motivational message. It's extremely hard to please that many people, but Larry was able to get everyone laughing and lighten the mood!"
- Marketing Coordinator, Annual Meeting in Greenville, SC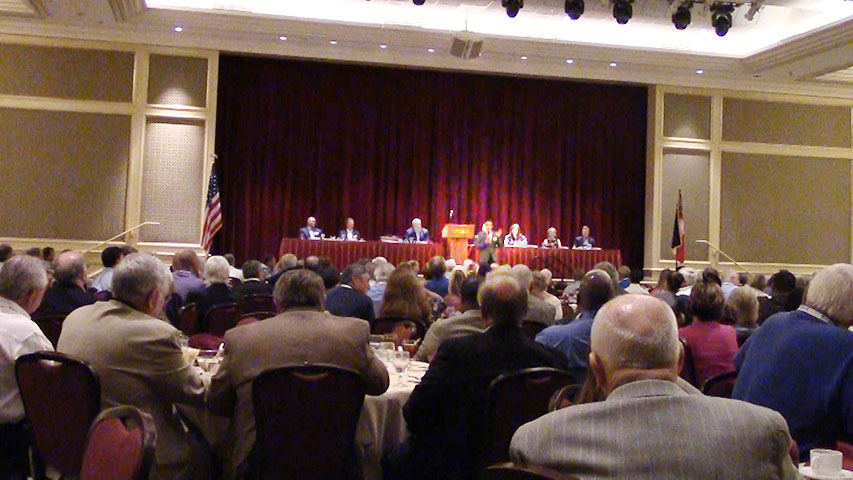 Electric Cooperatives of Mississippi
"Larry Weaver served as our luncheon speaker for our statewide annual meeting attended by 375 people. The audience is very diversified by age and a ratio of 65-35, male-to-female. Larry understood his audience and developed a program that was very entertaining and brought laughter throughout our group. His delivery style and stories related very well with our group and I received a lot of positive feedback specifically about his performance. He was fantastic, hilarious and very professional. He was easy to work with and customized his presentation from information we provided in our meeting profile. He did a great job of including a timely and special motivational message along with outstanding comedy/humor. A well-balanced program that had our group leaving with a smile on their face! As the meeting planner, it was a very good decision."
- Senior Vice President of Communications, Annual Meeting in Biloxi, MS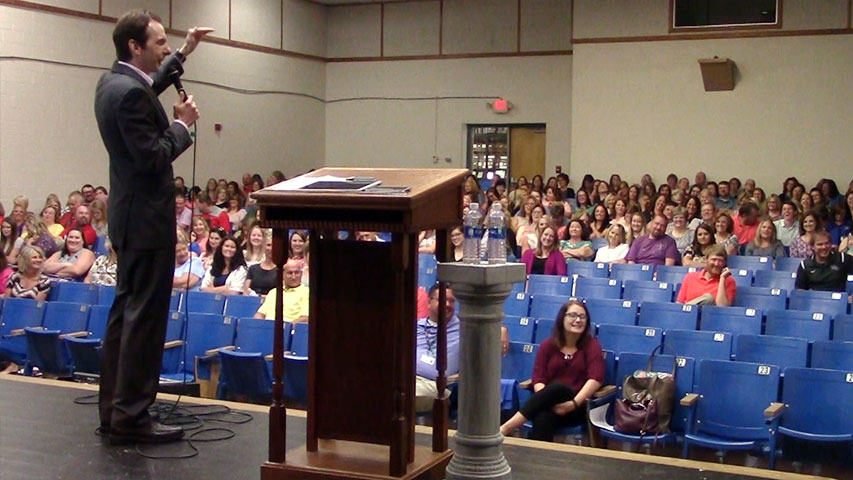 Macon County Board of Education
"Larry Weaver was great! He kept our teachers engaged and had them rolling in their seats. Getting the school year started with laughter and a great message is always a plus. Larry truly motivated our teachers!"
- Federal Programs Director, County Wide Teacher Professional Development Inservice in Lafayette, TN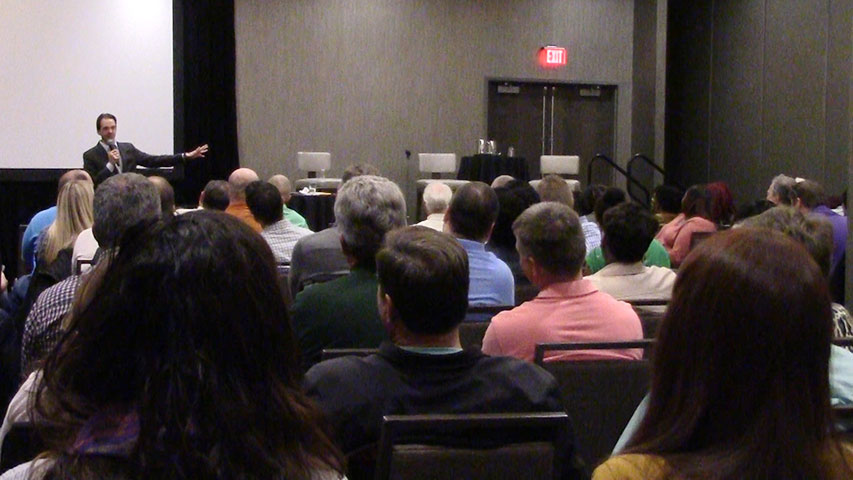 Piedmont Natural Gas
"Larry Weaver provided the perfect ending to our annual sales meeting! From initial contact to his actual performance, he could not have been easier to work with. Prompt, professional and very funny! Larry's humor was well received by our team and he was able to blend in a meaningful message that resonated with our group. The feedback has been outstanding! I would highly recommend Larry to any group or organization seeking good, clean entertainment. Top notch all the way!"
- Director of Sales and Delivery Services, Annual Sales Meeting in Charlotte, NC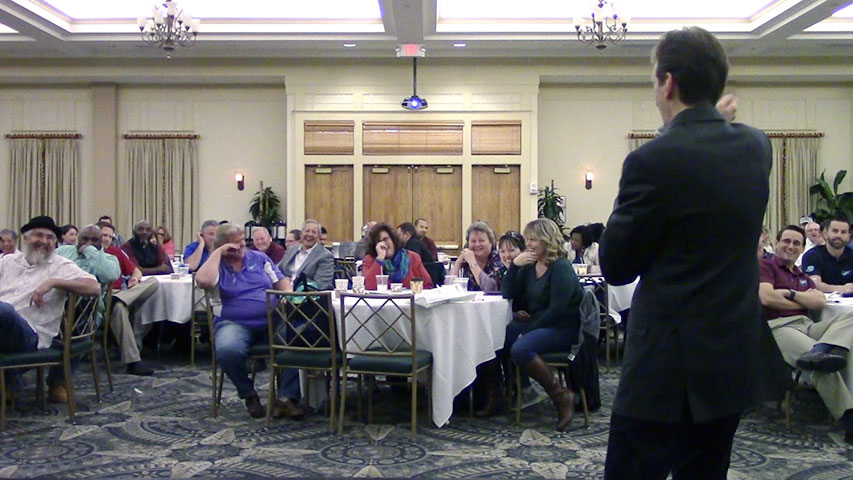 Delaware Electric Cooperative, Inc.
"Larry Weaver was awesome!!! I am so glad he spoke at our event. All the employees have raved about this routine. Even with some technical difficulties we had with the microphone, he didn't skip a beat - he was able to make light of the situation and keep the laughs coming! Our employees range in age from 20 to 60+ and everyone was laughing. He was very, very funny! It was a great way to end our event!"
- Human Resources Manager, Annual Focus Day in Bridgeville, DE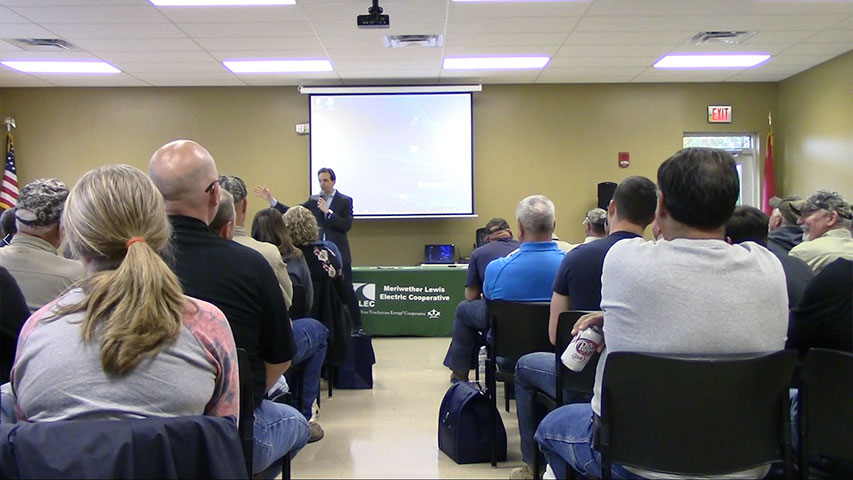 Meriwether Lewis Electric Cooperative
"We really enjoyed Larry Weaver's presentation at our all employee meeting. The jokes were a hit and, being from the south ourselves, were spot on! The motivational tips he threw in were just what we were looking for. I appreciate his promptness, professionalism, ease to work with and creativity. Larry's ability to tie in bits from our other training earlier in the day made it that much funnier! It was just what we needed after a long day of training!"
- VP Employee & Member Services, All-Employee Meeting in Centerville, TN