Paul Miller performs his unique blend of comedy magic, spectacular juggling, and contagious energy both nationally and internationally for Fortune 500 companies, USO, TEDx Creative Coast, Off-Broadway, and Disney Cruise Lines.
Graduating from Bentley University with a degree in accounting, Paul began his career street performing in Boston, MA. Those first experiences taught him that connecting with an audience is at the core of any meaningful connection. For over 20 years he has cultivated quick wit and improvisational skill to allow him to turn ordinary moments into a room full of refreshing laughter.
When not on the road, Paul runs Flow Circus with his wife and partner Dawn Daria. Since 1999 Flow Circus has worked to implement sustainable, high impact, growth oriented programs with organizations ranging from state library systems to the USO's Warrior Reset project.
Available Presentations Include:
Clean Comedy and Juggling
Enjoy a truly refreshing and interactive comedy performance that happens as much off stage as it does on. Paul's inviting demeanor and quick wit keeps audience interactions, and the laughs, rolling. Experience one-of-a-kind, never-happen-again moments as balls get tossed, balloons get blown, and magic takes your breath away. This performance is as much comedy show as it is a team building party.
More About This Presentation
Check Availability
Juggler's Mindset®: A Healthy Approach to Work and Play
Audience members experience a world-class comedy juggling demonstration intermixed with step-by-step instructions for learning to juggle, or for learning anything, better. Learn strategies for reducing stress and developing physical, intellectual, emotional and social well being. Juggler's Mindset is interactive, improvisational, and engaging from start to finish.
More About This Presentation
Check Availability
Flop Forward: Reducing Stress and Improving Performance
When you strive for something, it often gets messy and you will flop along the way. Learning to have fun with the messy process can improve performance and well-being. Whether you're learning new skills, creating innovative products, or achieving professional goals, implementing a few mindful strategies heightens awareness, clarity, and responsiveness.
More About This Presentation
Check Availability
Recent Reviews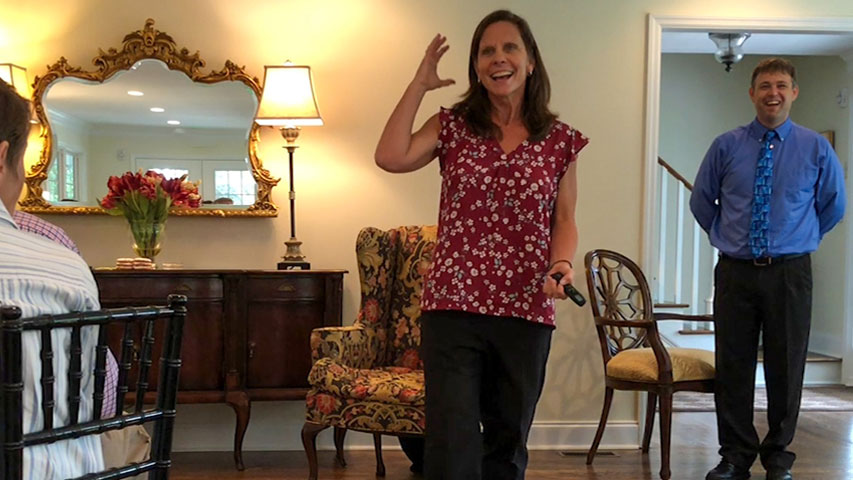 Comporium, Inc.
"Paul and Dawn were lovely and did an amazing job at our Annual Meeting. They were prompt, professional, delivered an educational and fun presentation, and were well received by our audience. Paul and Dawn were able to personalize their FLOP Ball presentation to the specific themes we wanted to introduce our group to and the FLOP balls themselves were a fun and versatile "prop" to drive the presentation home. Our group really loved having the balls to take home and play with!"
- Communications Coordinator, Annual Meeting in Fort Mill, SC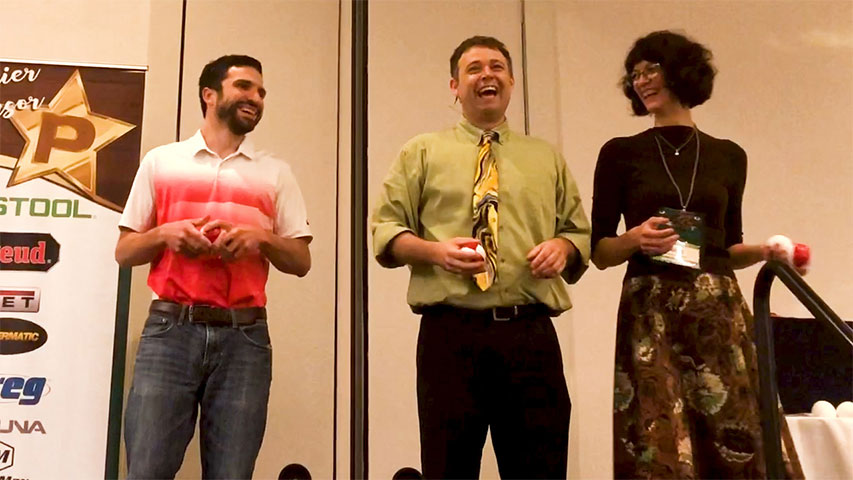 Woodcraft Supply LLC
"Through the entire process Paul Miller was a true professional, from initial contact through the performance itself - which was OUTSTANDING!! High energy, engaging, meshed in topics which were inclusive of our business and our vendors and it was interactive as well. Feed back from attendees was extremely positive - many recalling items for the next few days. We have done over 20 of these types of events, with many different kind of speakers and entertainers. This ranks at very high on our list and would recommend to any organization or company."
- Vice President - Retail/Franchise Development, National Sales Conference in Cleveland, OH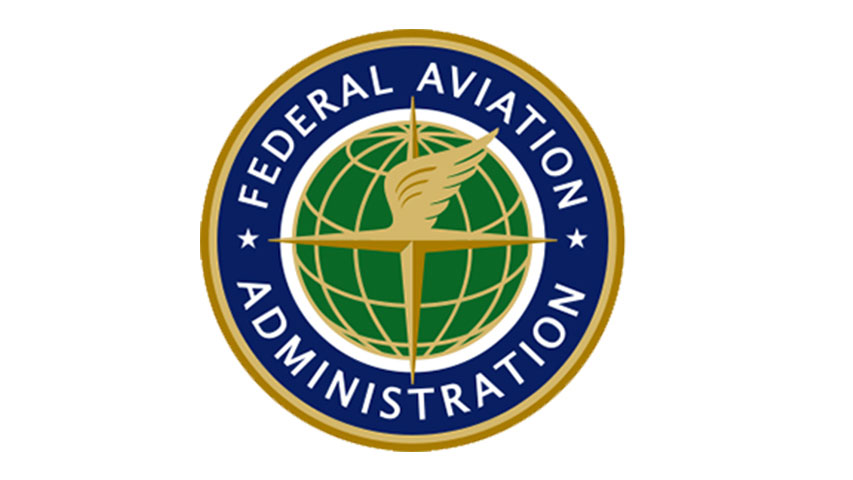 Federal Aviation Administration
"Paul Miller's presentation of a "Juggler's Mindset" was exceptional! We booked Paul for our inaugural IT Employee Day event and was an overwhelming success. Many employees shared that they thought this would be another mundane, "rah-rah", or "preachy" attempt by management to motivate the workforce, but were pleasantly surprised. They loved Paul's very engaging style and personality and the very interactive, and entertaining presentation. I would highly recommend Paul for professional or social events. Thank you for making our employee event a very memorable one!"
- Supervisory Computer Specialist, Employee Engagement Event in Washington, DC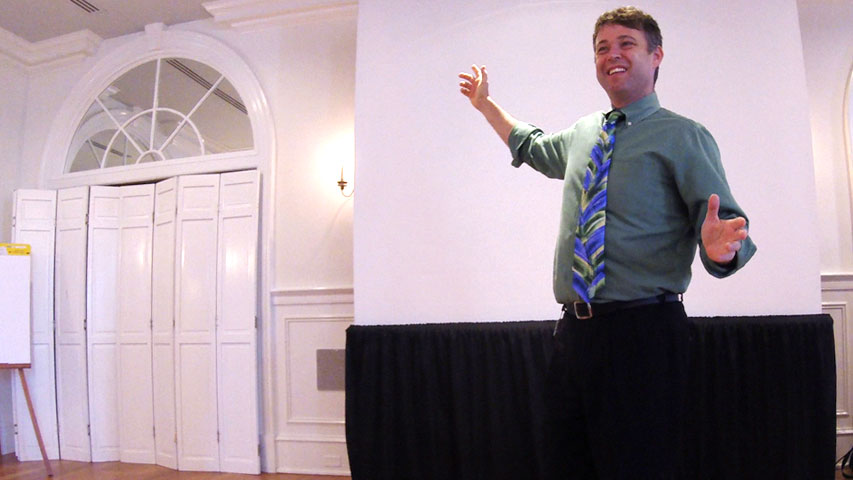 University of Virginia Investment Management Company
"Paul Miller is an engaging and high energy individual. Our group really liked him. Although Paul lightly covers the subject at hand, he is able to keep the audience's attention and send a message with his humor. The real takeaway was that EVERYONE felt included and all worked together doing a fun activity. He's also an amazing talent that gives your group a great show. Paul works with you to make him performance relevant to your group's needs."
- Travel Specialist, Operations Retreat in Charlottesville, VA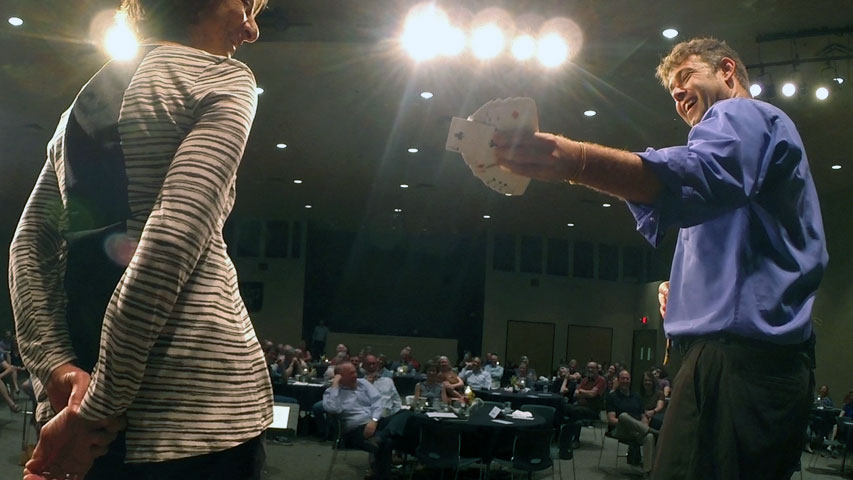 Faith Bible Church
"Paul Miller was absolutely astounding in every way imaginable. From the very beginning he communicated very well. He was humble and sought to understand the nature of our event. Hey spent about an hour doing table side magic during dinner, and then did his comedy juggling act. He was warm, extremely funny, and drew everyone into participation. Paul has the amazing ability to make you feel like you have known him forever, and he is just a good friend who knows how to make you laugh. Thank you. He was exactly what I was hoping for."
- Missions & Outreach Ministry, Capital Campaign Kickoff in Glendale, AZ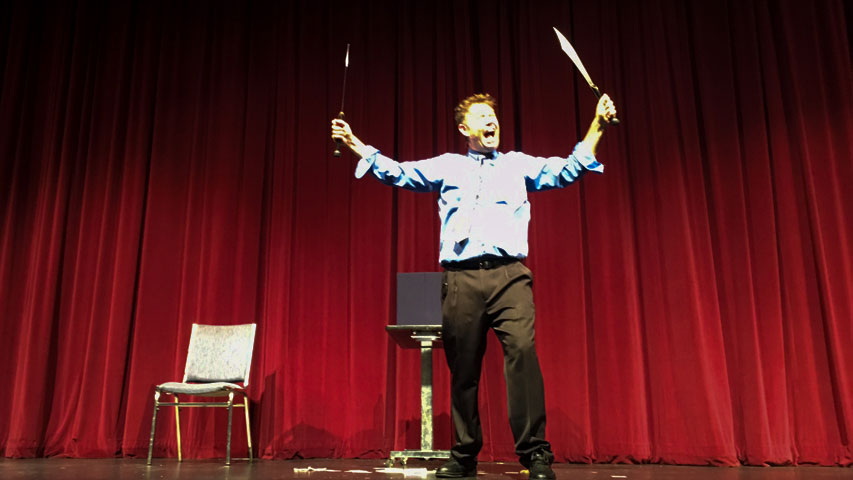 Harding University
"Paul Miller was amazing. His high level energy was exactly what we were looking for. Even before the stage lights came on he was out entertaining the early arrivals with slight of hand illusions. You will love his non-stop crowd interaction. If you're looking for an entertainer who goes above and beyond, book Paul Miller. If you're looking for an entertainer who will make you laugh, book Paul Miller. If you're looking for an entertainer who will leave you amazed and asking for more... you know where I'm going, book Paul Miller!"
- Director of Campus Life, Family Weekend in Searcy, AR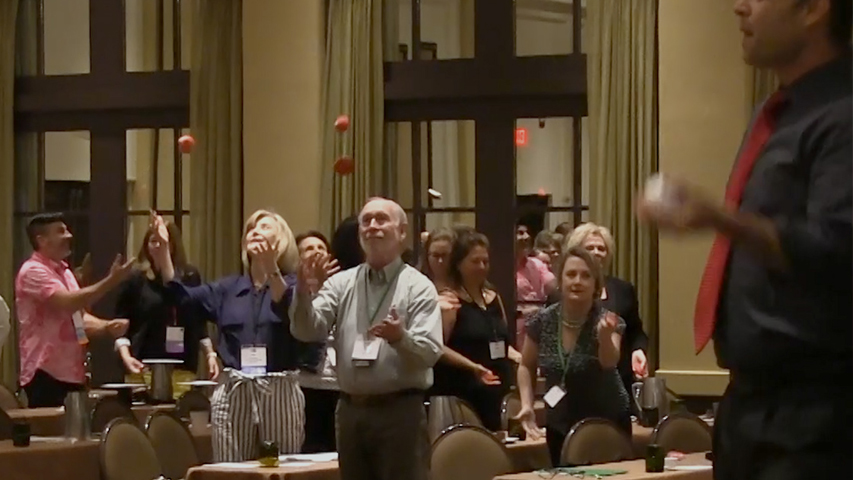 Accessories Resource Team
"What a fun performance! Paul entertained us and got our group actively involved in learning to juggle while reminding us of the juggling act we perform daily peppered with tidbits of wisdom. He was a pleasure to work with and his professionalism was appreciated."
- Executive Director, Annual Conference in Scottsdale, AZ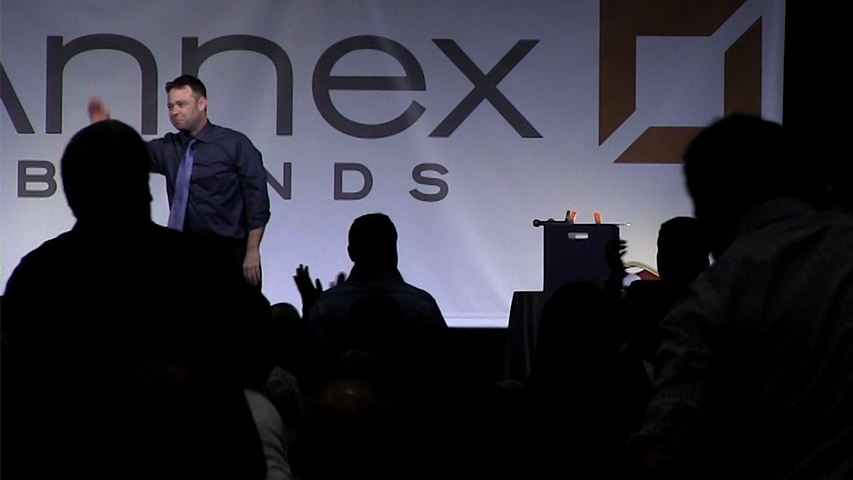 Signature Advertising
"It has been a joy and a pleasure working with Paul Miller. He worked with us at three shows in three separate locations all with a myriad of different technical, stage, and show requirements and performed exceptionally each and every time. He was a consummate professionally, rolling with whatever issues arose with poise and dignity, guaranteeing that show will go off without and every audience member was thoroughly entertained. I highly suggest Paul for events/shows/retreats you are planning, he is a great performer and wonderful person."
- Account Manager, Trade Show in Las Vegas, NV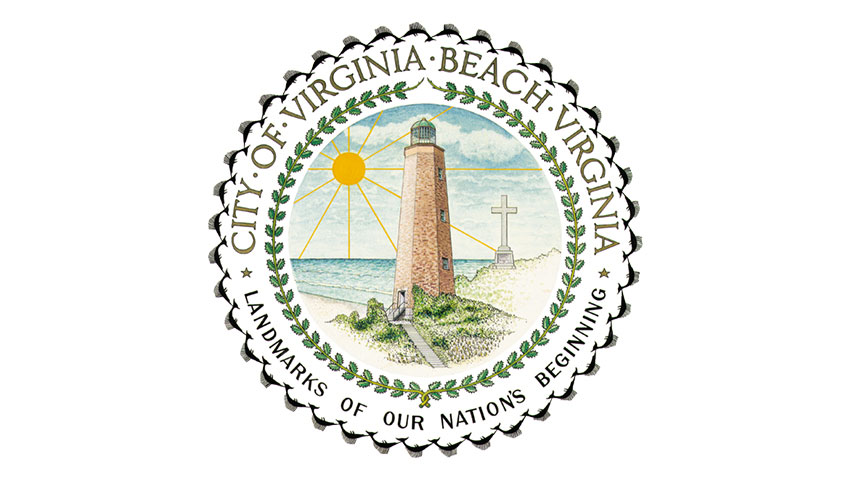 City of Virginia Beach Library Department
"The physical activity tied with the spoken concepts made things easier to remember, and it was a very memorable and fun way to process information! I liked that it was presented in a practical, interactive, and fun way. I especially liked the Play Break where we could have hands-on learning with juggling, plate spinning, and other activities. Both presenters were extremely gracious, patient, and friendly. I would definitely recommend them to others!"
- Librarian, All Staff Training Day in Virginia Beach, VA
A.J. Blosenski, Inc.
"What an awesome evening with had with Mr. Paul Miller! We had the absolute best time! Haven't laughed that hard in quite awhile! Nothing but super favorable comments from our employees and guests! Loved the interaction Paul had with our crowd and the way he pulled them all into his "act". His quick wit and comeback lines were spot on! And by the way HE was laughing throughout the evening, I could tell he was having quite the good time himself! The hour flew by and we could have been entertained by him all evening! We hated to see it come to an end! I was able to sit with Paul personally earlier in the evening and he is a sweet, lighthearted person that I enjoyed getting to know! It was worth every penny spent for such good humor and entertainment! This year's corporate party will be remembered for many years to come!"
- Owner, Company Party in East Earl, PA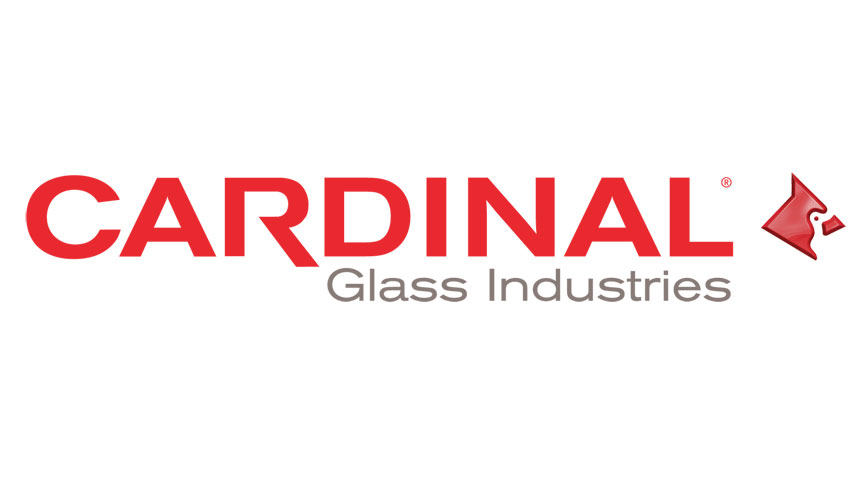 Cardinal FG
"Paul Miller's performance was great. The Plant manager said in the morning meeting that this was the best entertainment at an awards dinner in the 14 years Cardinal had been doing the dinners. Thanks for everything. Now all I have to do is top it next year!"
- Human Resources Manager, Service Award Dinner in Mooresville, NC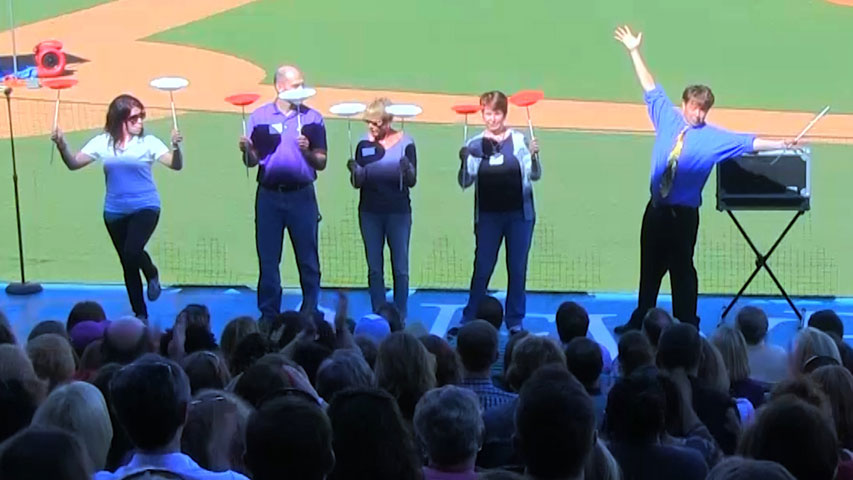 Newbridge Bank Corp
"We loved Paul Miller! He not only did a great job as per our expectations of his official 'Act' but he was able to truly 'go with the flow' as we did have some technical issues along the way. He just went with it and our crowd loved him. Such a great demeanor and fun. I will highly recommend him and hope that we might have opportunity to hire him again."
- Client Hospitality Manager, Employee Appreciation Day in Greensboro, NC
View All 125 Reviews
Upcoming Schedule
| | | |
| --- | --- | --- |
| 6/4/2020 | Michigan City, IN | State Child Support Conference |
| 12/13/2019 | Alexandria, VA | Christmas Party |
| 12/7/2019 | Chapel Hill, NC | Company Holiday Party |
| 11/8/2019 | New Albany, IN | Evening of Joy |
| 10/21/2019 | Davis, WV | Annual Conference |
| 9/28/2019 | Cary, NC | ASTE Banquet |
| 8/13/2019 | Concord, NC | Annual Conference |
| 7/19/2019 | Kansas City, MO | ORMCA Summer Conference |
| 6/27/2019 | Chapel Hill, NC | Installation Dinner |
| 6/13/2019 | St. Louis, MO | AAWA Spring Conference |
| 5/17/2019 | Hamilton, OH | Annual Staff Appreciation Event |
| 4/24/2019 | Springfield, KY | End-of-the-Year Dinner |
| 4/5/2019 | Savannah, GA | Annual Convention |
Where does Paul Miller perform?
Paul Miller has recently performed in: Alabama, Alaska, Arizona, Arkansas, Connecticut, Delaware, Florida, Georgia, Illinois, Indiana, Iowa, Kansas, Kentucky, Louisiana, Maryland, Massachusetts, Michigan, Minnesota, Missouri, Nebraska, Nevada, New Hampshire, New Jersey, North Carolina, Ohio, Oklahoma, Pennsylvania, Rhode Island, South Carolina, Tennessee, Texas, Virginia, Washington DC, West Virginia, Wisconsin, Wyoming, just to name a few.