Paul Miller performs his unique blend of comedy magic, spectacular juggling, and contagious energy both nationally and internationally for Fortune 500 companies, USO, TEDx Creative Coast, Off-Broadway, and Disney Cruise Lines.
Graduating from Bentley University with a degree in accounting, Paul began his career street performing in Boston, MA. Those first experiences taught him that connecting with an audience is at the core of any meaningful connection. For over 20 years he has cultivated quick wit and improvisational skill to allow him to turn ordinary moments into a room full of refreshing laughter.
When not on the road, Paul runs Flow Circus with his wife and partner Dawn Daria. Since 1999 Flow Circus has worked to implement sustainable, high impact, growth oriented programs with organizations ranging from state library systems to the USO's Warrior Reset project.
Available Presentations Include:
Juggler's Mindset®: A Healthy Approach to Work and Play
Audience members experience a world-class comedy juggling demonstration intermixed with step-by-step instructions for learning to juggle, or for learning anything, better. Learn strategies for reducing stress and developing physical, intellectual, emotional and social well being. Juggler's Mindset is interactive, improvisational, and engaging from start to finish.
Check Availability
Clean Comedy and Juggling
Enjoy a truly refreshing and interactive comedy performance that happens as much off stage as it does on. Paul's inviting demeanor and quick wit keeps audience interactions, and the laughs, rolling. Experience one-of-a-kind, never-happen-again moments as balls get tossed, balloons get blown, and magic takes your breath away. This performance is as much comedy show as it is a team building party.
Check Availability
Recent Reviews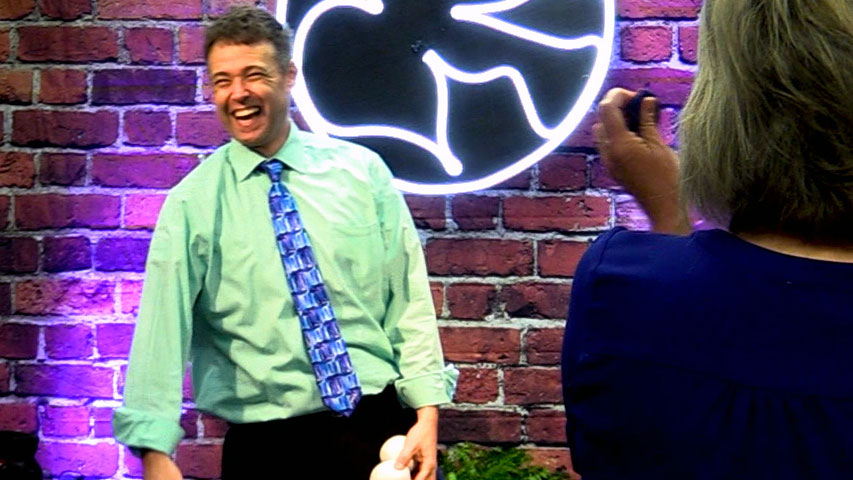 RCH Employee Meeting Speaker
| Richmond County Hospice, Inc.
"It was just what the staff needed!!!! Paul was awesome!"
- Chief Executive Officer, Rockingham, NC 2022
Safety Meeting Speaker
| Musson Brothers
"Paul spoke at our annual company safety meeting. It can be hard to keep a group of construction workers engaged throughout an 8-hour day, especially right after lunch, but Paul did just that. Paul made sure everyone in the crowd was involved throughout his speech relating the Juggler's Mindset back to safety on the job. Our crews were left with five important core safety messages emphasizing the importance of communication and teamwork that the crews can relate to their jobsites for years to come. I would highly recommend Paul to any company looking for a different approach on safety that will surely keep their co workers entertained."
- Safety Director, Stevens Point, WI 2022
Annual Christmas Party Juggler
| Central Specialties Inc.
"We really enjoyed the show that Paul put on for us! He's fun, entertaining and very engaging! Paul does a great job interacting with the audience and is easily able to modify his skit/routine to fit the group he's with. We received great feedback from our employees and their guests!"
- Human Resources Manager, Alexandria, MN 2021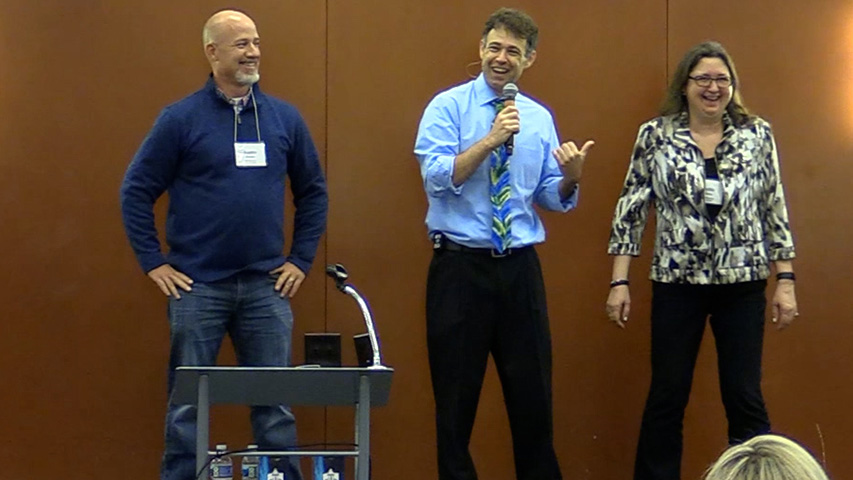 IPAC State Child Support Conference Speaker
| Indiana Prosecuting Attorneys Council
"Paul Miller was a pleasure to work with. Our audience loved him. Everything went perfectly and if that wasn't enough, Paul came out after hours and just spent time with our conference attendees on a one-on-one basis, just making the evening most enjoyable for all. That has never happened before with any motivational speaker we have had attending our conferences and it was "above and beyond"! We very much appreciate his dedication...and he is very, very good at what he does."
- Staff Attorney, Indianapolis, IN 2021
Christmas Party Juggler
| The Salvation Army
"We loved having Paul Miller at our Employee Christmas Party. Everyone loved his performance, and it was just what we needed in our busy season. He brought a lot of laughs and had great audience participation."
- Lt. Colonel, Alexandria, VA
Company Holiday Party Juggler
| NC Subway Group, Inc.
"Paul Miller was a dream to work with for our company's annual holiday party this year! Our staff could not stop raving about his engaging, energetic and hilarious performance. He is a true professional and we would highly recommend him to anyone looking to make their event memorable! Thank you so much, Paul! We look forward to working with you in the future!"
- Communications & Special Events Manager, Chapel Hill, NC
ASTE Banquet Juggler
| Independent Garage Owners of North Carolina
"Paul Miller was very entertaining , witty and funny. This was a corporate event with a varied crowd and he kept it clean."
- Executive Director, Cary, NC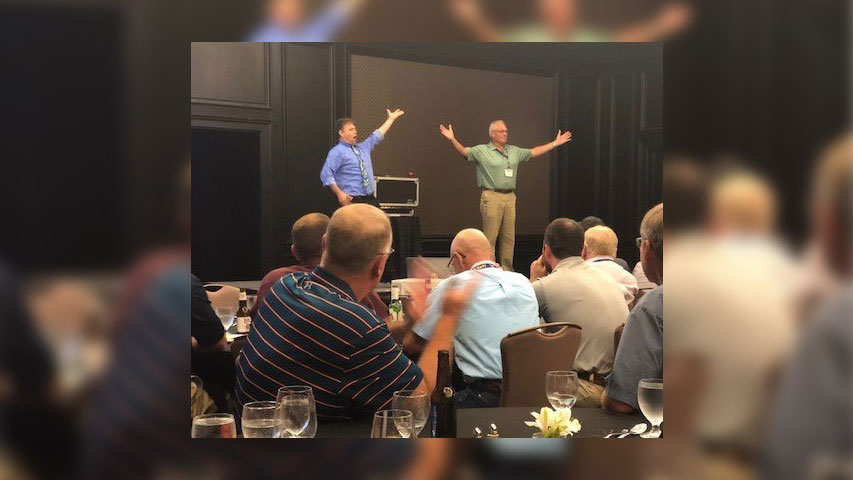 ORMCA Summer Conference Juggler
| Oklahoma Ready Mixed Concrete Association
"Paul Miller is a very talented guy. Good show for all ages."
- Executive Director, Kansas City, MO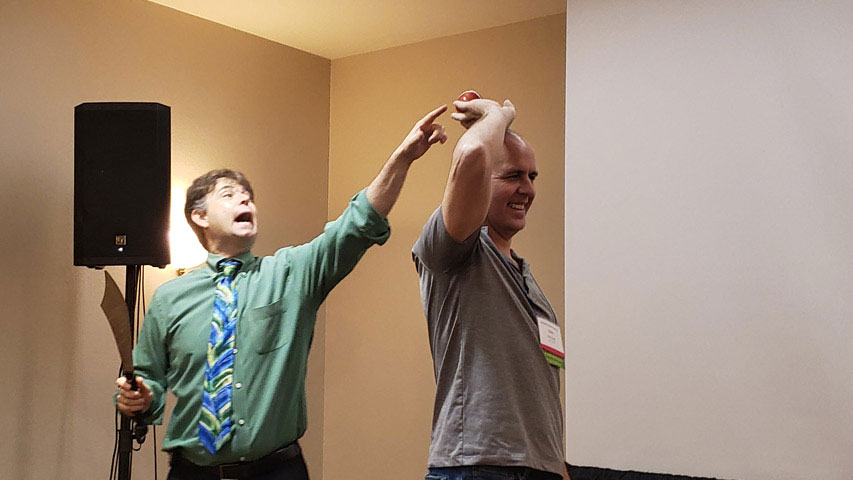 Annual Convention Speaker
| American Dairy Products Association
"I just took a quick look at the convention evaluations, and as I suspected, Paul Miller was a big hit!"
- Managing Director, Savannah, GA
Annual Appreciation Dinner Juggler
| Greater Lynchburg Habitat for Humanity
"Paul Miller was quick to respond to cmmunications and so easy to work with when we had to make a schedule change. The audience thoroughly enjoyed his performance. He did a superb job of engaging with them and including individuals from the audience in his act."
- Executive Director, Lynchburg, VA
Company Christmas Party Speaker
| John Beal Inc
"Paul Miller is great! We had a situation with traffic accidents so employees were running late. He was very accommodating and understanding of this. We had a special request and he nailed it. After his show, I surveyed our team and everyone loved it. Thank you, Paul! You were awesome!!"
- Operations Manager, St. Louis, MO
Clean Comedy Concert Juggler
| Hot Springs Village Property Owner's Association
"Excellent show from Paul Miller! Great audience participation. Really liked how he interacted with the people before the show. Sat, spoke, and did some magic tricks with each table."
- Manager, Coronado Community Center, Hot Springs Village, AR
| | | |
| --- | --- | --- |
| 1/27/2022 | Stevens Point, WI | Safety Meeting |
| 2/24/2022 | Rockingham, NC | RCH Employee Meeting |
| 7/13/2022 | Albuquerque, NM | FCNM Staff Summer Meeting |
Where does Paul Miller perform?
Paul Miller has recently performed in: Alabama, Alaska, Arizona, Arkansas, Connecticut, Delaware, Florida, Georgia, Illinois, Indiana, Iowa, Kansas, Kentucky, Louisiana, Maryland, Massachusetts, Michigan, Minnesota, Missouri, Nebraska, Nevada, New Hampshire, New Jersey, New Mexico, North Carolina, Ohio, Oklahoma, Pennsylvania, Rhode Island, South Carolina, Tennessee, Texas, Virginia, Washington DC, West Virginia, Wisconsin, Wyoming, just to name a few.