For over 25 years, David has delighted audiences across America with a high-energy mixture of hilarious humor and outrageous impressions. In their spotlight on acts burning up the corporate market, Event Solutions Magazine declares "If you're looking for clean comedy, David Ferrell is your man!"
David attended broadcasting school in North Carolina with his sights on a career in radio. He quickly developed a knack for funny voices, sound effects and impresssions which lead him on the path to stand-up comedy. David found early success with a feature on PBS and a showcase at the star-studded Comic Relief in Las Vegas.
David specializes in entertainment for corporate, convention, and Christian events. He has performed for numerous Fortune 500 companies such as Proctor & Gamble, IBM, Nortel, and The Gap. If you have satellite radio, chances are you've heard him on Sirius XM channel Laugh USA.
If you need a professional comedian who will deliver laughs without offending anyone, you need David Ferrell. He is willing to take his God given talents anywhere that is willing to have a clean, positive, and funny event!
Available Presentations Include:
Clean Humor and Impressions
100% clean stand-up comedy show suitable for all ages and backgrounds. Plus, David is happy to customize his performance with jokes about your company or organization.
More About This Presentation
Check Availability
Christian Humor and Inspiration
Christian comedy performance featuring relatable tales about everyday life, original funny songs, and musical impressions. Suitable for all ages and denominations.
More About This Presentation
Check Availability
Recent Reviews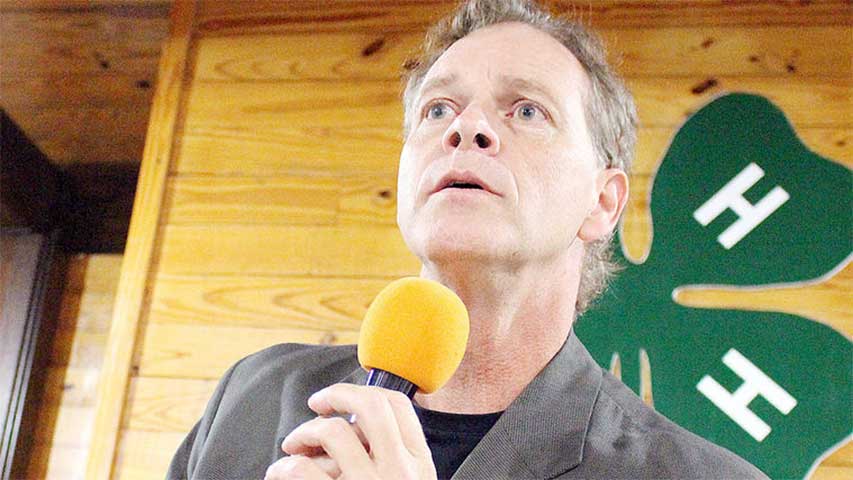 Greene County Partnership
"David Ferrell did an outstanding job! EVERYONE loved him! My phone was blowing up with texts and phone calls during and after his performance. He will be asked to return, I am sure. He far exceeded our expectations, and fit in perfectly with our crowd. THANK YOU, THANK YOU, THANK YOU for setting this up! We will definitely be calling on your services again!!!!!"
- Ag-Business Committee Vice-Chair, Farm/City Banquet in Greeneville, TN
Farmers Cooperative
"David Ferrell entertained a group of almost 500 ladies at our annual Ladies Night Out event. He did a great job connecting with the audience and they loved him. They gave him a standing ovation. David was very easy to work with and we would highly recommend him."
- Grain Accountant, Ladies Night Out in Crete, NE
Crop Fertility Specialists
"David Ferrell entertained at our Customer Appreciation Supper, and we would definitely recommend him. He was very professional, personable, and polite. He arrived one hour before our banquet started. David did an awesome job, and we couldn't have asked for anyone better. They say farmers are some of the hardest people to entertain and get to smile, let alone laugh! And David had our customers doing both! He did an amazing job with keeping the funny stories coming. We were definitely pleased with David."
- Office Manager, Customer Appreciation Dinner in Wabash, IN
Milbank Area Chamber of Commerce
"David Ferrell came to perform for a group of over 100 farmers for an appreciation supper. He had them all laughing the whole hour and we have heard nothing but good feedback from the farmers about David. He arrived 45 min early to the event and was very easy going and fun to work with. We would definitely have him back."
- Event & Tourism Director, Farmer's Appreciation Supper in Milbank, SD
City National Bank
"David Ferrell arrived two hours before the event was to take place and got to know the Organization he was presenting the presentation for. He was very professional and connected with the audience. He had a great personality. I have had a lot of great feedback from the audience members about how they loved the show."
- Loans Operations Officer, Farmers Appreciation Dinner in Metropolis, IL
South Dakota Dairy Producers
"Very professionally interactive act. Pulled the audience in and had them engaged. Very pleased with David Ferrell."
- Executive Director, Meeting in Brookings, SD
Farmers Coop / Vision Ag
"David is a very nice person and professional. We enjoyed him and his audience interactions. Very different from what we usually do at the meeting. Also easy for us to work with as annual meeting day is very hectic for us."
- GM/CEO, Annual Meeting in Washington, IA
Upper Chattahoochee Soil & Water District
"Thanks David Ferrell for the great job he did at our meeting. I had several compliments about how funny he was, and I enjoyed talking to him before the meeting. We appreciated the good job he did for us."
- Chairman of Supervisors, Annual Meeting in Dahlonega, GA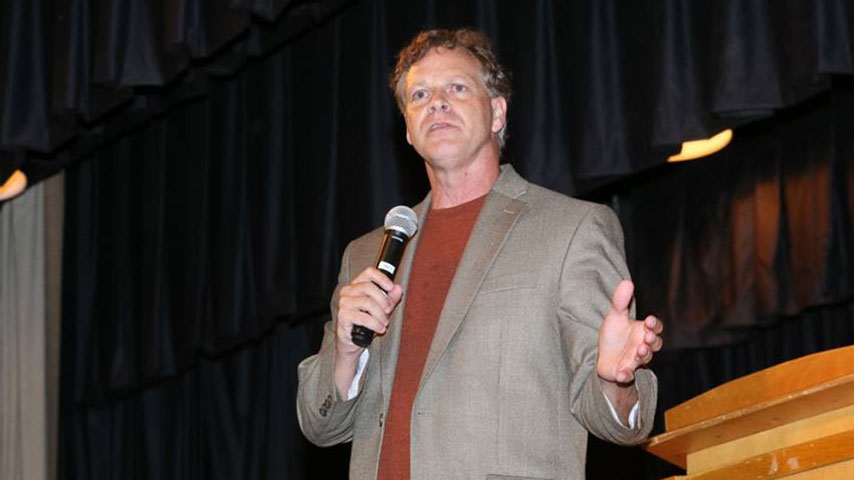 Mineola HAY Show
"Our audience enjoyed David Ferrell's presentation very much. We appreciated his style. He was funny and his presentation was clean."
- Chairman, Mineola HAY Show in Mineola, TX
Wilson Fertilizer, Inc.
"David Ferrell was an excellent entertainer for our event. He showed up early, was very professional, and was just an overall pleasant person to deal with. His material was clean, current and he had the audience laughing out loud! We really enjoyed having him at our event!"
- Administrative Assistant, Annual Customer Appreciation Dinner in Brook, IN
Poky Feeders, Inc.
"The event went great and everyone seemed to really enjoy David Ferrell's show! Thanks so much, it was so nice to meet David and have him be a part of our event!"
- Administrative Assistant, Customer Appreciation Event in Scott City, KS
Flint Hills Resources
"David Ferrell was great."
- National Sales Manager, Customer Dinner in Charleston, SC
View All 216 Reviews
Upcoming Schedule
| | | |
| --- | --- | --- |
| 12/14/2019 | Seward, NE | Employee Holiday Party |
| 12/7/2019 | Miramar Beach, FL | Company Year-End Party |
| 10/21/2019 | Gainesville, GA | Annual Members Meeting |
| 6/4/2019 | Brookings, SD | Ag Women's Day |
| 5/24/2019 | Greenville, SC | Senior Adult Retreat |
| 5/16/2019 | Crossville, TN | Comedy Night |
| 4/16/2019 | Greenville, SC | CMCA Spring Showcase |
| 4/13/2019 | Clarion, PA | Fundraiser |
| 4/12/2019 | Branson, MO | President's Award Weekend |
| 4/9/2019 | Greenville, SC | Rotary Club Outing |
| 3/16/2019 | Lafayette, LA | API Fundraiser |
| 3/14/2019 | Wadena, MN | Customer Appreciation Event |
| 3/1/2019 | Anderson, SC | Seniors Event |
| 2/8/2019 | Bay City, TX | Fundraiser |
| 1/26/2019 | Liberal, KS | Agriculture Banquet |
| 1/24/2019 | Ruidoso, NM | Southwest Hay and Forage Conference |
| 1/20/2019 | Cleburne, TX | Leadership Banquet |
| 1/18/2019 | Minneapolis, MN | Meeting |
| 12/15/2018 | Winston-Salem, NC | Church Christmas Party |
| 12/14/2018 | Raleigh, NC | Office Christmas Party |
| 12/13/2018 | Greenville, SC | Company Holiday Party |
| 12/8/2018 | Metamora, MI | Christmas Dinner |
| 12/5/2018 | Baton Rouge, LA | Christmas Party |
| 12/2/2018 | Hartsville, SC | Christmas Family Night |
Where does David Ferrell perform?
David Ferrell has recently performed in: Alabama, Arizona, Arkansas, California, Colorado, Connecticut, Delaware, Florida, Georgia, Idaho, Illinois, Indiana, Iowa, Kansas, Kentucky, Louisiana, Maine, Maryland, Michigan, Minnesota, Mississippi, Missouri, Nebraska, New Jersey, New Mexico, New York, North Carolina, North Dakota, Ohio, Oklahoma, Ontario, Pennsylvania, Saskatchewan, South Carolina, South Dakota, Tennessee, Texas, Virginia, Washington, West Virginia, Wisconsin, just to name a few.