Backed by over 20 years of experience, Leslie Norris Townsend is easily one of the funniest, most entertaining comediennes working today. Leslie 30+ television appearances include Comedy Central, A&E's An Evening at the Improv, and sketches seen on The Tonight Show with Jay Leno.
As a teenager, Leslie lost her mother to cancer and father to alcoholism. Left to raise her younger siblings, she never lost her positive outlook. She went from food stamps to Star Search grand champion finalist, with $100,000 within her grasp. Devastated that she didn't take home the Grand prize, it wasn't until years later that Leslie saw that God had bigger plans. Her dramatic story will motivate and inspire all.
Leslie left behind a promising acting career to create a better life for her children. In the classic fish-out-of-water tale, she moved from Hollywood to rural Ohio to live and work on her family's 100 year old farm. This only added new material to her already hilarious routines.
Besides being a proud mother, Leslie is also a successful businesswoman. She co-owns Townsend Productions, a 15,000 square foot recording facility in Celina, OH. She brings the same skills to business that has served her so well in life: letting go of ego, making the best of any situation, and good, old-fashioned hard work.
Available Presentations Include:
From Hollywood to the Farm
Agriculture humor from a decidedly different perspective as Green Acres comes to life! In the classic fish-out-of-water tale, Leslie moves from Hollywood to rural Ohio to live and work on her family's 100-year-old farm.
More About This Presentation
Check Availability
Clean Humor and Inspiration
100% clean stand-up comedy, music and audience participation. Leslie can move audiences from tears to laughter while motivating, mesmerizing and captivating each one.
More About This Presentation
Check Availability
Christian Humor and Inspiration
Christian comedy for congregations of every size and personality. Leslie offers an interesting and intriguing look at marriage, motherhood and the perfect balancing act desired by women.
More About This Presentation
Check Availability
Recent Reviews
3M Company
"Leslie Norris Townsend's performance was outstanding. She involved everyone in her performance and kept us laughing. She arrived early and mixed well with my group. I highly recommend her. Thank you for a job well done!"
- Human Resource Coordinator, Career Achievement Award Banquet in Little Rock, AR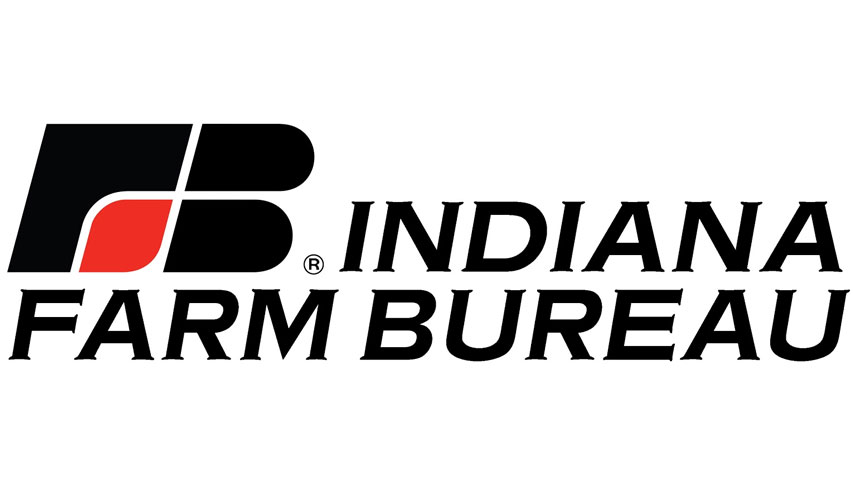 Indiana Farm Bureau Inc.
"Leslie Norris Townsend is a one-of-a-kind entertainer! She brings such a vibrant energy with her that is sure to engage any group or crowd. Her smile lights up a room and her ability to relate with people of all walks of life is a true asset. Leslie made our event great by adding a bit of happiness and laughter into the day. If anyone is looking for someone to bring some fun to their event, I'd definitely recommend Leslie. She is a true gem to work with!"
- Women's Leadership Program Coordinator, Annual Spring Conference in Indianapolis, IN
Leland Smith Insurance Services
"Leslie Norris Townsend did a fantastic job. Audience participation, material, promptness, professionalism -- it was all great. Everything went very well from booking to performance. I will highly recommend her."
- President, Company Christmas Party in Van Wert, OH
Pars Brain and Spine Institute
"Leslie Norris Townsend was absolutely wonderful. She meet all of my expectations and more. The employees and physicians really laughed which is exactly what they needed. One of our CEO's from local area hospitals participated in one of her activities, he told her he was the Janitor. He text me later that night and told me he had a great time. So thank you and Leslie. It was the perfect party."
- CEO, Company Celebration in Parkersburg, WV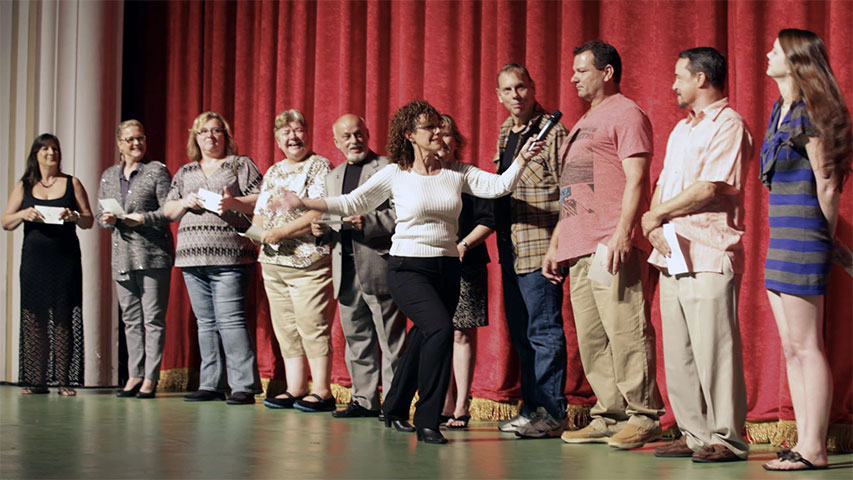 Florida Hospital
"We were really happy with Leslie Norris Townsend. She is not only funny but an amazing human being. We loved having her. All four of our shows were rated 96-99/100 and the feedback from the audience was superb! We had people requesting to bring her back next year. Some even said that they hadn't enjoy themselves so much in years. There are other departments within our system that hold charity events throughout the year and are considering Leslie after seeing her in action. Working with Larry Weaver Entertainment and Leslie was a pleasure."
- Regional Marketing Manager, Laugh Your Heart Out in Daytona Beach, FL
Farm Women's Symposium
"Thank you to Leslie Norris Townsend for a funny and enthusiastic presentation that ended our three-day Farm Women's Symposium. The ladies loved it!! Many laughed until they had tears in their eyes. So many could relate to the stories she told because we had been there and done that! She was the perfect ending for our program - just the way we like to send everyone home - with smiles on their faces and joy in their hearts as they head home to face all the craziness of life on the farm! Thanks again."
- Event Planner, Annual Meeting in Midland, MI
North Carolina Farm Bureau Federation
"Leslie did an excellent job. Our group loved her. Thank you!"
- Women's Program Team Leader, Women's Conference in Raleigh, NC
Dearwester Grain Services, Inc.
"Leslie was a very energetic, positive speaker. We enjoyed her energy and enthusiasm. Her opening song was unexpected from our crowd and I'm not sure how well that went over. From there, her stand up section took a while for our crowd to warm up. It's a tough farmer crowd to win over but that didn't stop her. Once she got the crowd involved with her 12 Days of Christmas bit, the crowd really opened up and started rolling. Overall, we were very pleased to have Leslie at our Customer Appreciation event."
- Sales/Event Co-Coordinator, Cattle Customer Appreciation in Golden, IL
Brookings County Farm Service Agency
"We were very pleased with Leslie Norris Townsend's performance - lots of laughter and kept it very light hearted. Positive comments from many of our attendees."
- Farm Loan Specialist, Ag Women's Day Program in Brookings, SD
Farm Credit Services of North Dakota
"We had a quiet group that night but Leslie did a nice job of trying to relate to an ag audience. Clean and fun humor."
- Marketing Director, Annual Meeting in Minot, ND
Mercer Health
"I wanted to let you know how pleased our guests were with Leslie Norris Townsend. She was professional and connected well with our audience. The 12 Days of Gifts were quite the hit!"
- Community Relations Coordinator, Medical Staff Gala in Coldwater, OH
Mount Carmel Haven of Hope
"We had Leslie Norris Townsend as the main event for an October Breast Cancer Awareness event. The audience was breast cancer survivors that participate in our survivorship programming. We were delighted with the outcome. Leslie was great. She really approached the event as laughing in the face of adversity and how laughing through life is therapeutic and freeing. She warmed the crowd immediately upon her entrance with an upbeat song. The group was able to relax and really get into the performance. Leslie hit on common topics and themes that all of us face in life and joked/laughed her way through them allowing us to join her. After the show, one of our survivors came up to thank us for inviting Leslie and allowing the group to have a night off. Everyone gave Leslie praise for connecting with a tough group that has been through a lot. We were very pleased with our experience."
- Program Coordinator, Breast Cancer Survivor Celebration in Columbus, OH
View All 66 Reviews
Upcoming Schedule
| | | |
| --- | --- | --- |
| 5/2/2019 | Tiffin, OH | Client Appreciation Event |
| 4/25/2019 | Beaver Dam, WI | Focus on Women |
| 4/23/2019 | Greenville, MS | Annual Meeting |
| 2/16/2019 | Elkhart Lake, WI | Women's Retreat |
| 2/11/2019 | Morton, MN | Annual Meeting |
| 2/2/2019 | Altoona, IA | Young Farmer Conference |
| 1/25/2019 | St. Peters, MO | Girls Night Out |
| 1/18/2019 | Sugarcreek, OH | Women's Conference |
| 12/15/2018 | Richmond, IN | Company Christmas Party |
| 12/6/2018 | Piqua, OH | Christmas Party |
| 12/3/2018 | Ocean City, MD | Annual Convention |
| 11/3/2018 | Sikeston, MO | Women's Conference |
| 10/19/2018 | Warren, IN | Girls Night Out |
| 10/13/2018 | Elgin, SC | Women's Conference |
| 9/8/2018 | Anderson, IN | Stand Up for Kids Fundraiser |
| 4/20/2018 | Tiffin, OH | Comedy Night Fundraiser |
| 3/22/2018 | Tampa, FL | Ladies Night Out |
| 3/16/2018 | Raleigh, NC | Women's Conference |
| 3/13/2018 | Columbus, WI | Agribusiness Dinner |
Where does Leslie Norris Townsend perform?
Leslie Norris Townsend has recently performed in: Alabama, Arizona, Arkansas, California, Colorado, Florida, Georgia, Illinois, Indiana, Iowa, Kentucky, Louisiana, Maryland, Michigan, Minnesota, Mississippi, Missouri, Nebraska, North Carolina, North Dakota, Ohio, Ontario, Oregon, Pennsylvania, Saskatchewan, South Carolina, South Dakota, Tennessee, Texas, West Virginia, Wisconsin, just to name a few.