100% clean stand-up comedy, music and audience participation. Leslie can move audiences from tears to laughter while motivating, mesmerizing and captivating each one.
Whether booked at a corporate function or as the opening act for superstars like Neal McCoy, Lonestar or Dwight Yoakam, Leslie brings her unique blend of "church clean, club funny" comedy material. That's why major corporations like Shell, Mattel, Mobil, Pepsi, and more have chosen Leslie as their featured entertainer.
Brochure PDF Hi-Res Photo Poster Design
Recent Reviews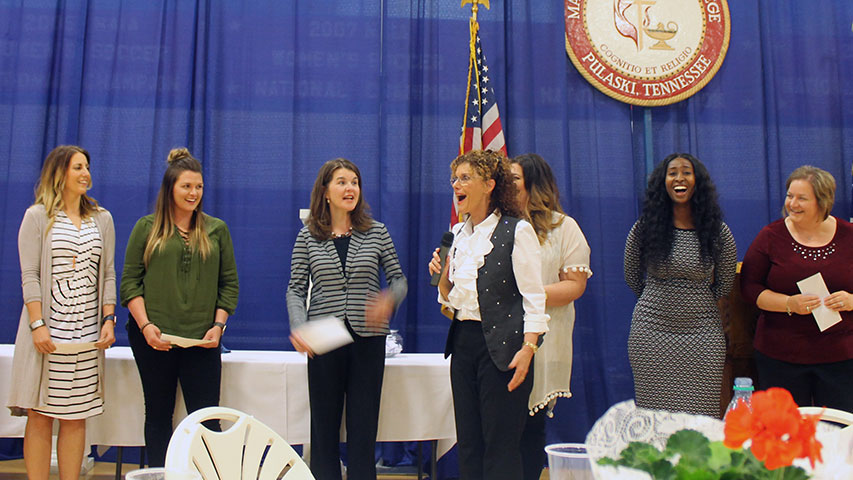 Giles County Chamber
"Wow! Our audience of women LOVED Leslie Norris Townsend! It always nice to laugh at the things we women go through in life. Leslie provided very uplifting material perfect for all ages. I would recommend her to anyone!"
- Chief Executive Officer, Women's Luncheon in Pulaski, TN
3M Company
"Leslie Norris Townsend's performance was outstanding. She involved everyone in her performance and kept us laughing. She arrived early and mixed well with my group. I highly recommend her. Thank you for a job well done!"
- Human Resource Coordinator, Career Achievement Award Banquet in Little Rock, AR
Leland Smith Insurance Services
"Leslie Norris Townsend did a fantastic job. Audience participation, material, promptness, professionalism -- it was all great. Everything went very well from booking to performance. I will highly recommend her."
- President, Company Christmas Party in Van Wert, OH
Pars Brain and Spine Institute
"Leslie Norris Townsend was absolutely wonderful. She meet all of my expectations and more. The employees and physicians really laughed which is exactly what they needed. One of our CEO's from local area hospitals participated in one of her activities, he told her he was the Janitor. He text me later that night and told me he had a great time. So thank you and Leslie. It was the perfect party."
- CEO, Company Celebration in Parkersburg, WV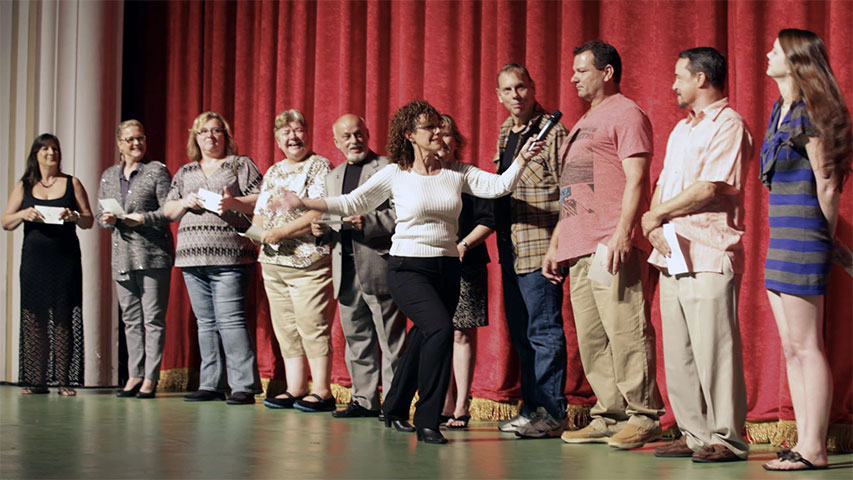 Florida Hospital
"We were really happy with Leslie Norris Townsend. She is not only funny but an amazing human being. We loved having her. All four of our shows were rated 96-99/100 and the feedback from the audience was superb! We had people requesting to bring her back next year. Some even said that they hadn't enjoy themselves so much in years. There are other departments within our system that hold charity events throughout the year and are considering Leslie after seeing her in action. Working with Larry Weaver Entertainment and Leslie was a pleasure."
- Regional Marketing Manager, Laugh Your Heart Out in Daytona Beach, FL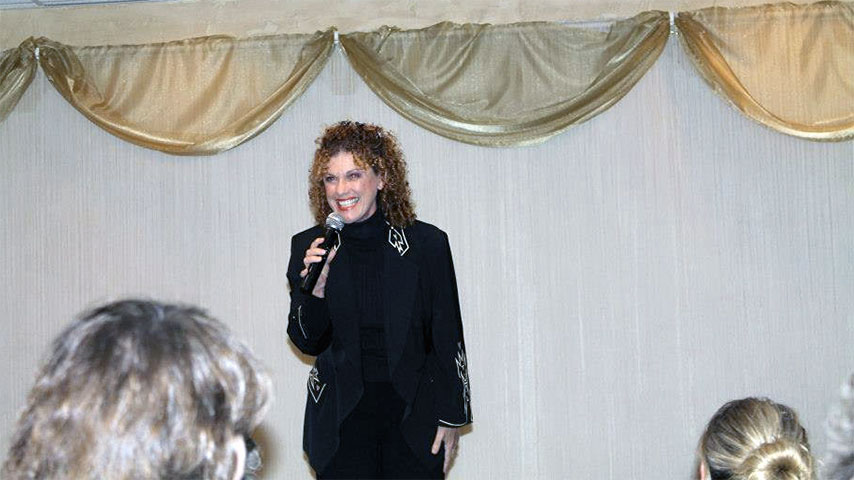 All About You Therapeutic Massage
"Leslie Norris Townsend was absolutely awesome!! Her comedy fit our event perfectly & she couldn't have been better! Thank you so much for having her come & do the entertaining. We had multiple compliments on her performance & enjoyed her tremendously! Thanks again!"
- Owner, Ladies Night Out Fundraiser in Greenville, OH
Kids Talk
"Leslie Norris Townsend was very funny! She really connected with our audience and gave them a night full of belly laughs! Her professionalism in working out the logistics and time constraints for our event was so very appreciated. A true gem!"
- Executive Director, Stand Up for Kids Fundraiser in Anderson, IN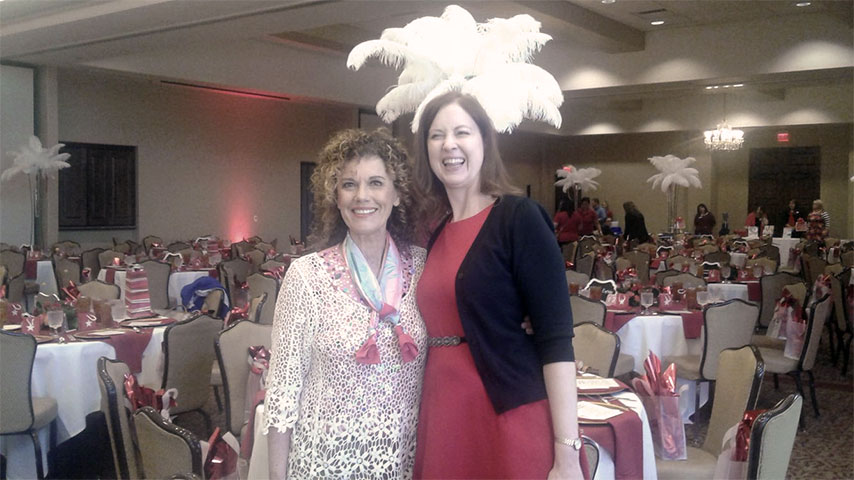 American Heart Association, Inc.
"Leslie Norris Townsend was very easy to work with and got some great laughs."
- Corporate Market Director, Go Red for Women Luncheon in Odessa, TX
Holly Springs Cultural Center
"Leslie and Michelle were both fantastic – on time for call, great to communicate with to prep for the show, connected with the audience well. We are 100% satisfied!"
- Manager, HSCC Comedy Concert in Raleigh, NC
Mercer Health
"I wanted to let you know how pleased our guests were with Leslie Norris Townsend. She was professional and connected well with our audience. The 12 Days of Gifts were quite the hit!"
- Community Relations Coordinator, Medical Staff Gala in Coldwater, OH
Mount Carmel Haven of Hope
"We had Leslie Norris Townsend as the main event for an October Breast Cancer Awareness event. The audience was breast cancer survivors that participate in our survivorship programming. We were delighted with the outcome. Leslie was great. She really approached the event as laughing in the face of adversity and how laughing through life is therapeutic and freeing. She warmed the crowd immediately upon her entrance with an upbeat song. The group was able to relax and really get into the performance. Leslie hit on common topics and themes that all of us face in life and joked/laughed her way through them allowing us to join her. After the show, one of our survivors came up to thank us for inviting Leslie and allowing the group to have a night off. Everyone gave Leslie praise for connecting with a tough group that has been through a lot. We were very pleased with our experience."
- Program Coordinator, Breast Cancer Survivor Celebration in Columbus, OH
Ohio Association of Ambulatory Surgery Centers
"Leslie Norris Townsend was awesome. Love her to death!"
- Executive Director, Annual Conference in Columbus, OH