Filter Reviews: Most Recent (255), Association, Chamber, Christian, Corporate, Non-Profit, Other, Social, Theater, Agriculture, Christmas Party, Construction, Education, Family, Finance, Fundraiser, Healthcare, Hospitality, Manufacturing, Military, Municipal, Real Estate, Safety, Seniors, Technology, Transportation, Utilities, Volunteer, Women, Youth,
Showing: Construction Reviews
K & M Builders, Ltd

"Arthur was amazing. Our company consists of 90% Amish folk and everyone extremely enjoyed his Magic Tricks. He has a warm personality and makes everyone feel welcome to his performance. He has some audience participation and all enjoyed. Would highly recommend him to any office party."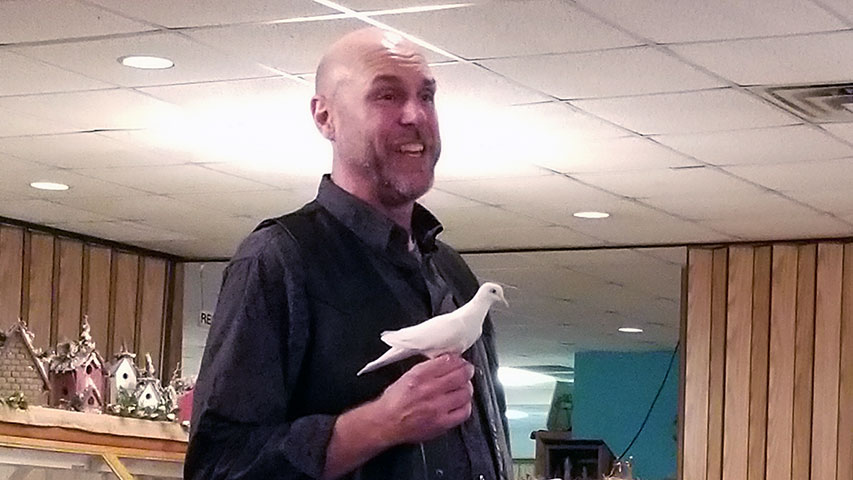 Virginia Manufactured and Modular Housing Association

"We surveyed our attendees. Ross received a score of 4.5 on a scale with 5.0 being awesome. He was prompt and accommodating to changes in performance time. He researched our group to ensure his performance related to the audience."
Associated General Contractors of Texas

"Dennis Regan's low key approach was well received. Everyone came away completely satisfied. Dennis is highly professional and prepared for specifically for the audience."
Michigan Lumber & Building Materials Association

"Andy did an excellent job at both of events. He arrived ahead of schedule for both events and was flexible in adjusting his performance start time in order to accommodate the conclusion of the meal so there was no down time. Andy was engaging with the audience and drew them into his comedy routine which made his performance more personable."
Martin Marietta

"Greg was outstanding! He did his homework on our company and spun everything into some very creative and funny ideas. He is high energy and engaging, and got the audience involved right from the start. He made the evening so much fun for everyone."
Maymead, Inc.

"Greg Romeo was great. He used the info I supplied to him to create a very funny show. He made fun of our key people and everyone seemed to enjoy the evening. I received a lot of positive comments."
Southwood Lumber & Pallet

"Thanks so much. We were very happy with Carl's performance. The whole crowd loved him. He was prompt, on time to meet with us before the banquet, and made sure every thing went very very well. We would recommend Carl Andrews to anyone. My only question is how can we top this next year?"
---