Leslie Norris Townsend
Reviews
Filter Reviews: Most Recent (68), Association, Chamber, Christian, Corporate, Non-Profit, Social, Theater, Agriculture, Christmas Party, Construction, Finance, Fundraiser, Healthcare, Manufacturing, Seniors, Women,
Showing: Chamber Reviews
Giles County Chamber

"Wow! Our audience of women LOVED Leslie Norris Townsend! It always nice to laugh at the things we women go through in life. Leslie provided very uplifting material perfect for all ages. I would recommend her to anyone!"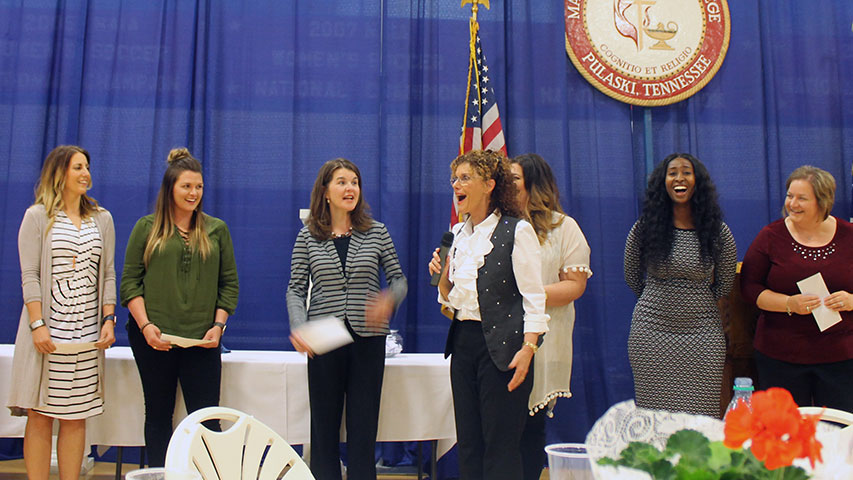 Petal Area Chamber of Commerce

"We had a fabulous time! Leslie Norris Townsend was a joy to work with and professional in every way. Our banquet has never featured a comedienne, so Leslie had her work cut out for her loosening up this very traditional group! By the end of the evening, everyone was laughing and having a great time. I have received nothing but compliments on her performance. Many thanks."
China Midwest America Chamber of Commerce

"Leslie Norris Townsend was wonderful. We had an evening with delayed openings, multiple speakers, children performers, concert quality strings, live auction and karaoke. Leslie was very gracious about working around the shifting schedule, delivered all her lines, and did splendidly with the live auction and the karaoke."
---