Filter Reviews: Most Recent (174), Association, Chamber, Christian, College, Corporate, Non-Profit, Other, Social, Theater, Agriculture, Christmas Party, Construction, Education, Family, Finance, Fundraiser, Healthcare, Hospitality, Military, Real Estate, Safety, Seniors, Volunteer, Youth,
Showing: Chamber Reviews
Grant County Chamber of Commerce

"John Felts did a good job of research on our community so that he could personalize his presentation. We received great feedback from our guests. He was very easy to work with and I would recommend him wholeheartedly!"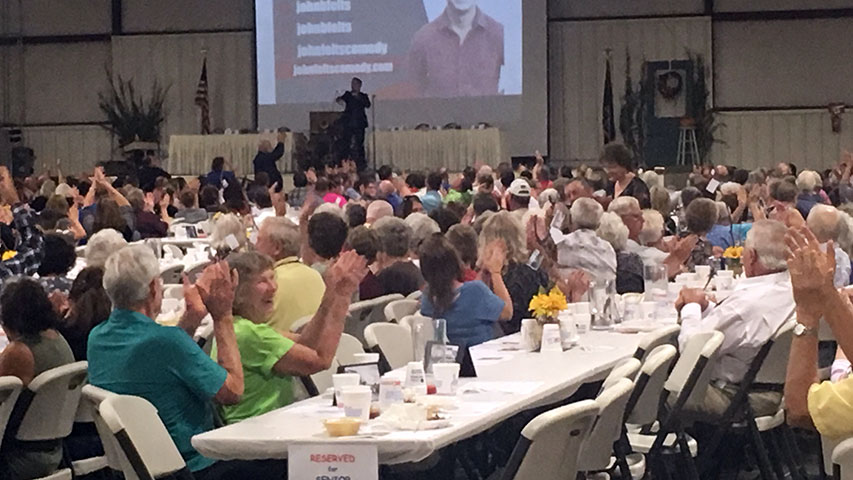 Claiborne Economic Partnership

"John Felts was absolutely amazing! He exceeded our expectations when he had completed his performance. He involved the crowd which everyone loved. He also used a wide variety of material to ensure he targeted all of the audience. John also took time before the dinner started to socialize with the crowd and that probably enabled him to include them in some of his show. He stayed afterwards and interacted with everyone and was very professional for the entire evening. Again, we thoroughly enjoyed having him for our guest at our event and look forward to working with him again."
Lamar County Chamber of Commerce

"We were very pleased with John Felts. He was timely, considerate, and very funny. There were many people that told us they enjoyed him. Your company did a great job in taking care of all our needs. Thank you!!"
---