Filter Reviews: Most Recent (174), Association, Chamber, Christian, College, Corporate, Non-Profit, Other, Social, Theater, Agriculture, Christmas Party, Construction, Education, Family, Finance, Fundraiser, Healthcare, Hospitality, Military, Real Estate, Safety, Seniors, Volunteer, Youth,
Showing: Fundraiser Reviews
The James Isaac House

"John Felts was such a joy to have at our 15th Annual Father Daughter Gala. He performed at our Gala 4 yrs ago and we were thrilled to have him back. He kept our audience roaring with laughter most of his performance. His quick wit and ability to connect with all in attendance is amazing. Thanks so much John for being so genuine & kind. Can't wait to have you back!!"
Redeemer Christian School

"As far as John Felts, his performance, & his character, we could not have been more pleased. We had a very diverse crowd and we were all in stitches the entire time. His thoughtfulness to research our community and our school really showed his level of dedication to his client and his craft. It gave the performance a personal touch that was appreciated by everyone. John really went above and beyond what we expected and I can't say enough nice things about him. I would definitely recommend him for entertainment at any event. It was our pleasure to have him at our annual auction, he really made the night one to remember."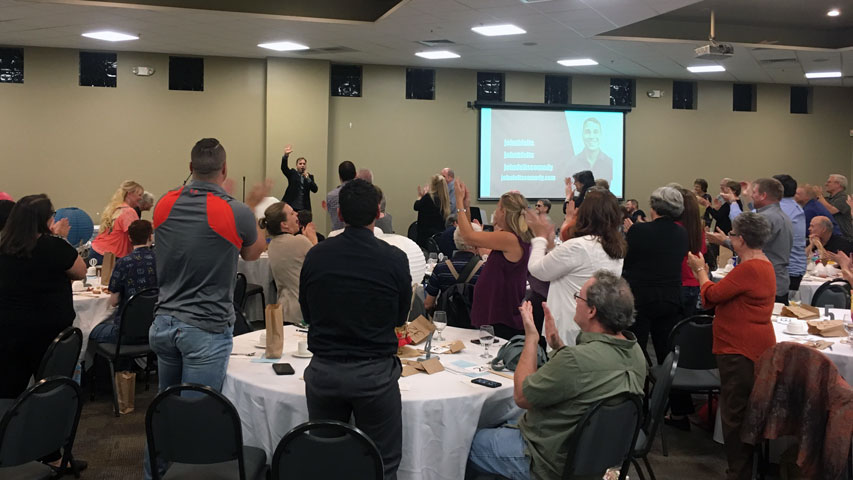 Soma Memphis

"John Felts knocked it out of the park again. He was so good the first time, we hired him for the same event in back-to-back years. He brought all new material and did a great job."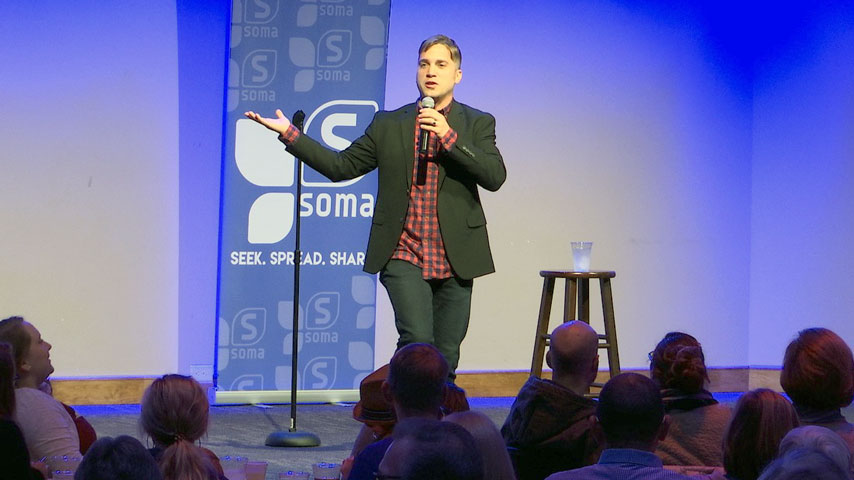 Becks Reformed Church

"John Felts was a phenomenal comedian! He did an outstanding job researching our church and community. The crowd LOVED how he incorporated the information into his jokes! John truly has a gift. He could tell jokes right off the cuff and they were hilarious! He has such a great disposition and was so easy to work with. It was like we knew him for years. His generosity towards our fundraiser was so gracious and thoughtful. We thoroughly enjoyed his comedy act and we hope to have him back in the future! I highly recommend John Felts for any event."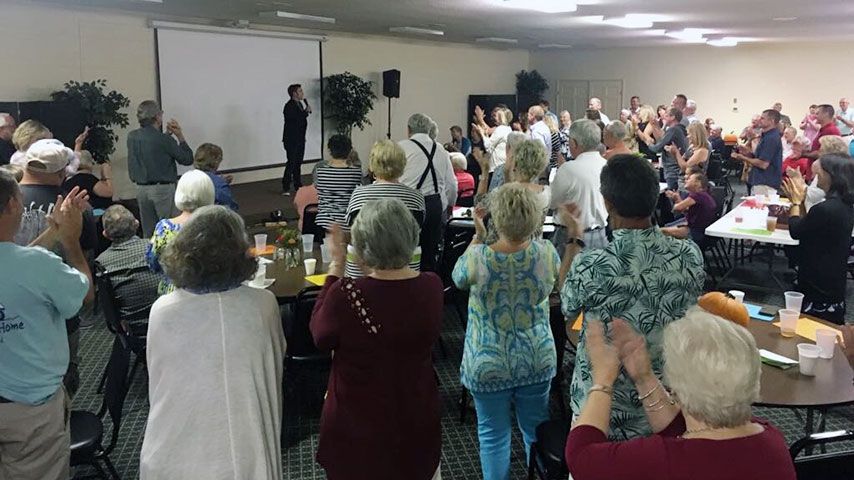 Lifehouse Ministries

"John Felts did a wonderful job at our event. He really pulled the audience in; every age group seemed to enjoy it. We had some great laughs at our banquet. I will definitely recommend him to others. He even promoted our ministry for us. I give him 5 stars."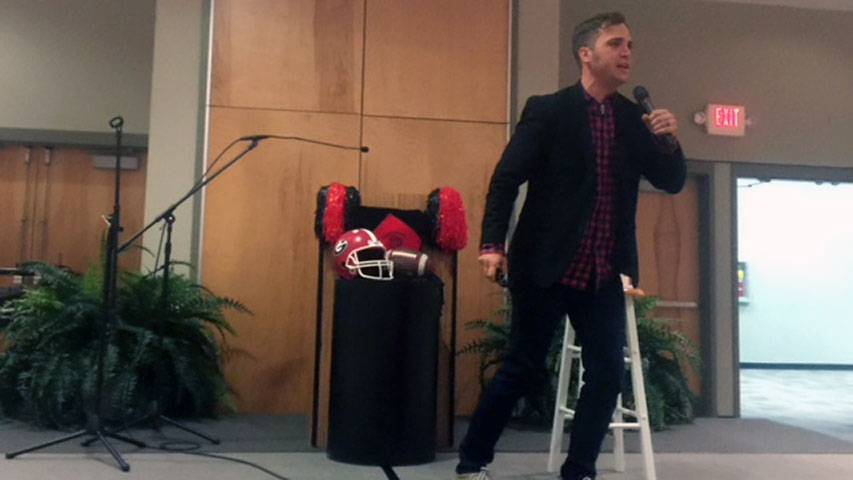 Hope Center

"John Felts did a great job at our first comedy night Fundraiser. Honestly, I was a little nervous with him being relatively unknown around here, but I laughed almost nonstop. I've received great feedback from people as well. He did a great job personalizing his material for our town and especially our Pizza King. He was friendly and professional as well. I'd recommend him for sure."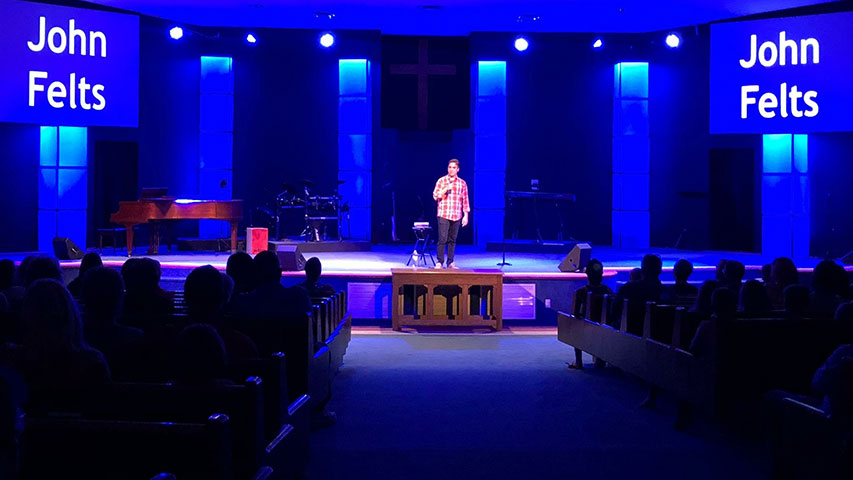 St. Matthias Parish

"John Felts did a fantastic job at our fundraising event! Our crowd had a wide range of ages and he managed to get everyone laughing! It was a very clean act that worked perfectly for our church crowd. John was very organized, put forth effort to learn about us beforehand, and was a joy to work with. We would definitely recommend him!"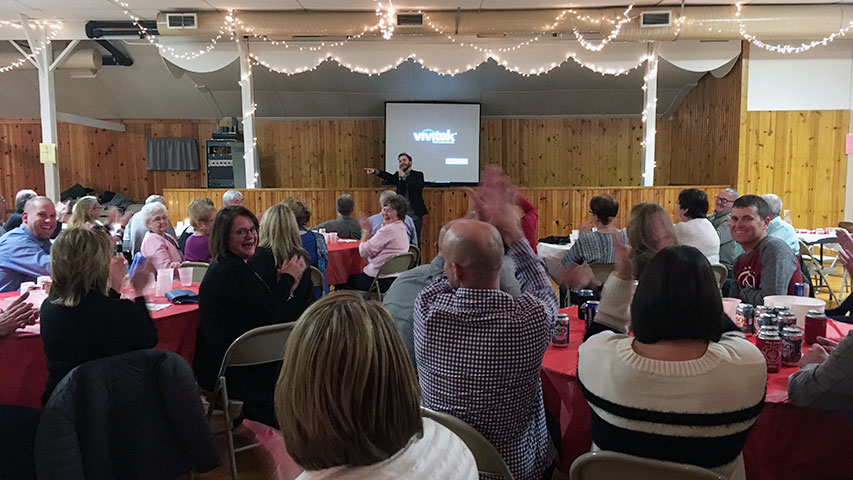 Freedom House

"John Felts killed it! Everyone had a great time and as we encounter people who were there the first thing they say is they loved the comedian! He helped us make a good impression on the people who we believe will be key to bringing our ministry into the next chapter of its evolution, and that is very important to us and the ladies we serve and will serve."
Special Olympics Wyoming

"John Felts did a wonderful job of localizing his presentation. He included local points of interest and people from the audience appreciated it. Very friendly and easy to work with."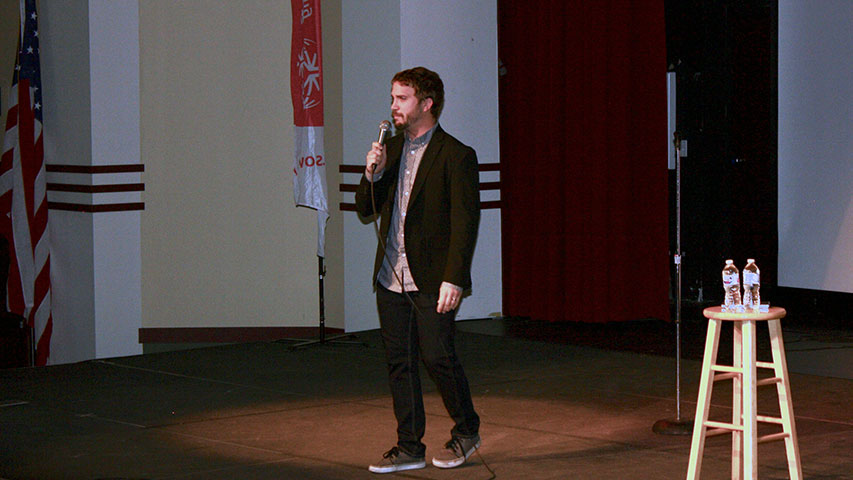 North Lamar Education Foundation

"John Felts did an amazing job! We didn't have the turn out that we had hoped and even with a smaller crowd, he entertained with great relevant jokes. He arrived as planned and was very professional and friendly. Our family talked about some of his jokes even after we were back at the house. Would highly recommend him!"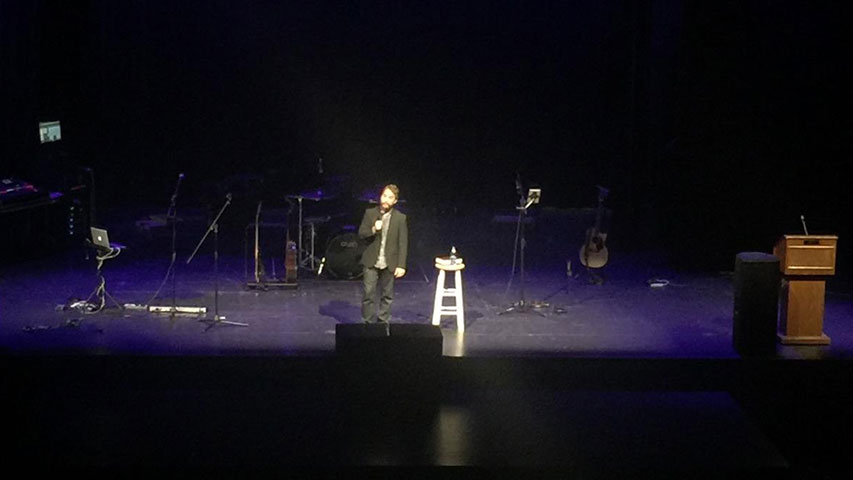 Central PA Youth Ministries

"John Felts did a great job. He was so easy to work with, doing everything just as we had asked him. Our crowds really liked him."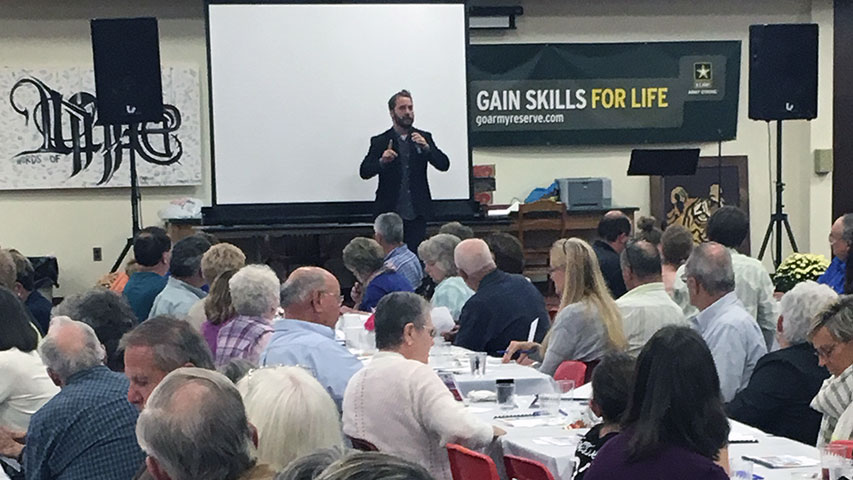 Soma Memphis

"John Felts was great and I highly recommend him. He is energetic and funny and he played well to a room that ranged in age from infant to grandparent. The audience laughter was nonstop through the entire show. He is especially good at taking the time to personalize his jokes to church or city where he is performing. He is also very good with audience interaction. He's very quick witted. He is also very professional and very easy to work with."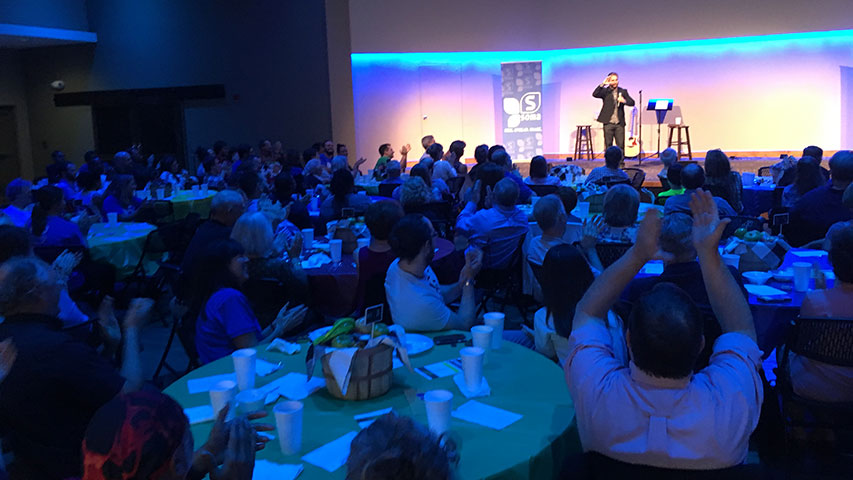 Crossing Over Inc.

"John Felts did a fabulous job in helping our event become a huge success. He was very personable to our area and to our organization. He took the time to research our company and even cracked a few jokes regarding our Facebook profile which was awesome. He was very engaging with our audience and even brought someone on the stage to interact with. I would recommend him to anyone who is looking for a clean, full of laughter and all around great comedian. He shares funny stories of his family life that we can all relate to. I will definitely hire him again in the future for any comedian show/event we have. The feedback from our audience was great. Thank you John! You rocked it."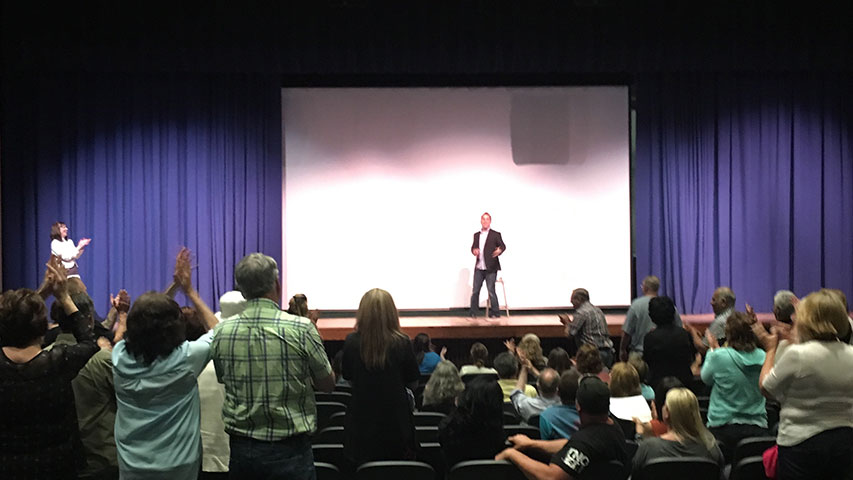 Fayetteville SDA

"John Felts was a big hit at our gala. The audience loved him and cannot stop talking about him. He was very personable with our group and we felt like he was one of us. Thanks again for helping to make our event a success. I look forward to working with Mr. Felts in the future."
Ronald McDonald House

"John Felts was a wonderful fit for our fundraising event. He was timely, professional, connected well with the audience and most importantly kept everyone laughing. I even saw a few folks laughing so hard they had tears in their eyes. Personally, I noticed that my cheeks were actually hurting from smiling and laughing so hard! This was our first comedy fundraising event, and I think the event planning committee easily agrees with me that we would love to have John back for another event in the future!"
United Church of Christ Federated

"Our church tried it's hand at a comedy show fundraiser. It was a first for us and John Felts and your organization made it very easy for us to entertain our members and friends plus raise the money we expected. John arrived as promised one hour before the show. I introduced him around and he immediately made friends with other members of the church and added some of their ideas into his show. Our audience was of retirement age but John connected with us. His experiences and jokes were related to what our children and grandchildren are going through so we were able to find the humor in his situations. Everyone had a great time and all thoroughly enjoyed John's performance."
Sisters for the Journey

"John Felts did an outstanding job! He was early to the event which helped calm my nerves and he was very professional, yet personable. His stage presence was great and he really connected with the audience! We especially loved when he did the bits about our hometown and state. It was a pleasure to have him."
---