Filter Reviews: Most Recent (174), Association, Chamber, Christian, College, Corporate, Non-Profit, Other, Social, Theater, Agriculture, Christmas Party, Construction, Education, Family, Finance, Fundraiser, Healthcare, Hospitality, Military, Real Estate, Safety, Seniors, Volunteer, Youth,
Showing: Family Reviews
Harding University

"John Felts put on an amazing show! Very funny and very relevant to our student body! John spent the day gathering information about our campus and visiting with students so that our night was tailored to us! It's hard to find a comedian who will do that. We loved John and would have him back!"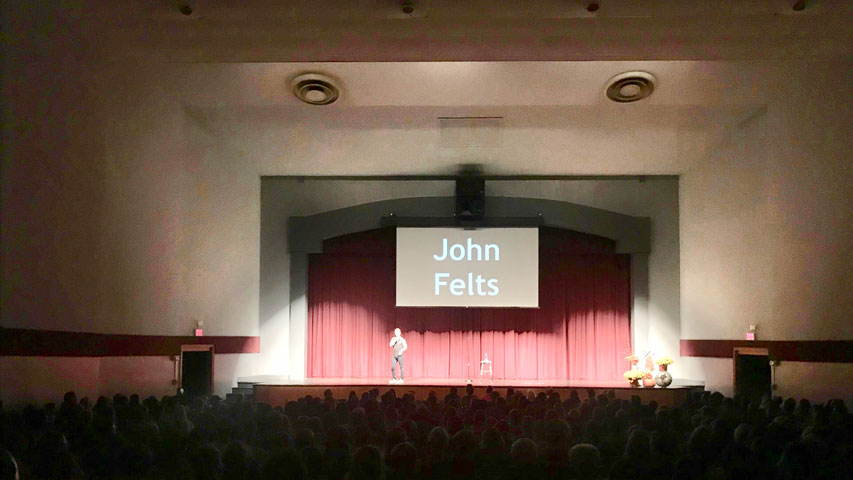 St. James Church

"John Felts was funnier than I expected! Better than the youtube videos available. He studied our audience well to immediately engage at a personal level. He had the grade school kids laughing with the white haired octogenarians. He graciously catered to our location, budget, accommodations as a friend. We plan to have him back again!"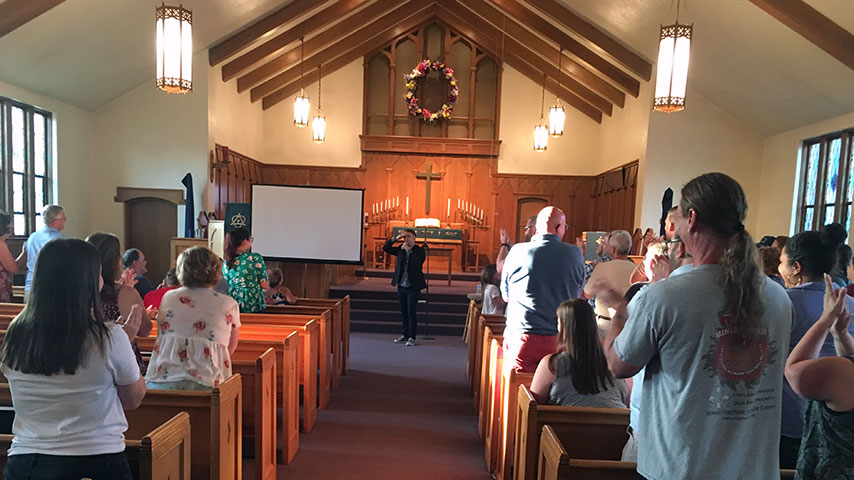 Derbyshire Baptist Church

"I wanted to let you know how much we enjoyed John Felts and his comedy. He was so well prepared and his jokes were fresh. He helped us laugh at ourselves and look at the humorous side of who we are. It was laugh out loud funny - over and over again. As a matter of fact days after the event we are still laughing. We are trying to plan another event just so we can have John back again. I highly recommend John Felts for any group that wants to laugh and have a great time. Additionally John is easy to work with and he was a pleasure to meet. We know that anyone how invites John to be apart of their events will be thoroughly satisfied."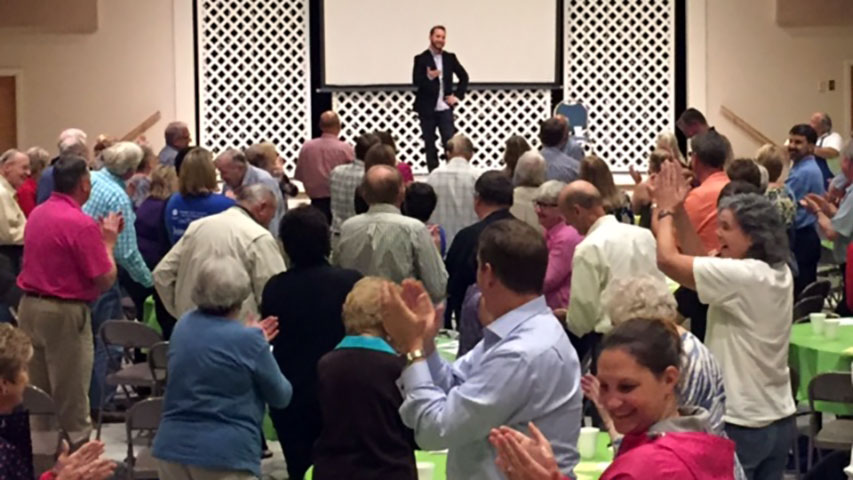 Epworth United Methodist Church

"John Felts was brilliant! We absolutely loved him. He was a joy to work with before, during, and after the performance. I have heard nothing but rave reviews from everyone who attended. He was so funny and relevant that everyone of every age was laughing. He was absolutely professional through every conversation we had with him and it made me confident I had made a good choice with him. He really exceeded every expectation that I had. I have been approached several times by community and church members telling me how much they loved him and what a great show it was. I literally had a hard time walking through service the next morning from people hugging and thanking me for finding him. They were still laughing and smiling about his show the next day! Before he even arrived, I knew he had put in so much effort to learn about this community and do research. I was so impressed with him. I could honestly go on for an hour about it lol. How much time you got this morning? I've had lots of people already ask if I'd bring him back next year. I'd bring him back WEEKLY if I could. I wish there were adjectives I could think of that were better than great, awesome, wonderful. We were able to raise about $2,500 the scholarship fund and I just could not be happier."
Harding University

"The performance by John Felts was great. We had 600 in attendance and John had them laughing from start to finish. John was top notch to work with. He contacted me weeks before the show date to get some "inside" information on our school. After he got that info, he called me to talk through some of the finer points of our traditions to make sure that the audience would "get the joke." I could tell from his questions that he knew what he was doing and that reassured me and helped with promotion. John used the right amount"
South Carolina Stingrays

"Excellent. John Felts did a great job."
---