Filter Reviews: Most Recent (158), Association, Chamber, Corporate, Non-Profit, Other, Social, Theater, Agriculture, Christmas Party, Construction, Finance, Fundraiser, Healthcare, Safety, Seniors, Transportation, Utilities,
Showing: Chamber Reviews
Great Falls Area Chamber

"Jerry Carroll was outstanding! His humor was good clean fun, and the crowd was engaged and laughing the entire time! We loved having Jerry and will definitely invite him back for another round!"
Albert Lea-Freeborn County Chamber of Commerce

"Jerry Carroll is wonderful. He kept our audience interested, and they really enjoyed him. I have had good feedback from the people that had came to the event. He got everyone one to laugh and smile. He was excellent, awesome."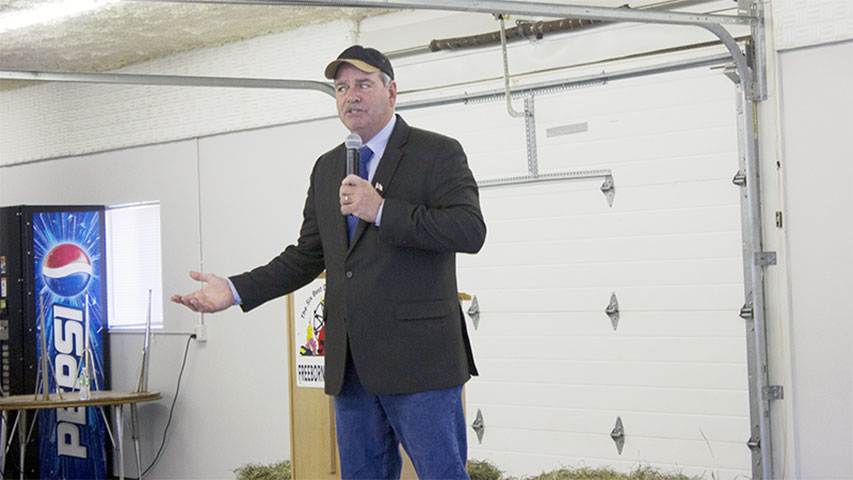 York Chamber of Commerce

"Jerry Carroll was a hit with our audience and was very enjoyable to visit with. He was very prompt. I talked to him on his drive to town and he arrived before the guests. He brought his own intro script which was very helpful! His material was appropriate for the audience. Jerry exceeded my expectations. Thank you very much!"
Spencer Chamber of Commerce

"Wow -- where to start? Jerry Carroll met and exceeded my expectations. He was very easy to work with and very thoughtful. Jerry attended the Vendor Reception on Monday night - networking with the vendors and getting to know our committee and the surrounding area. On Tuesday, Jerry arrived early at the venue and walked around networking with the vendors; meeting the public and attending the speaker before Jerry - Iowa Agriculture Secretary, Bill Northey. Everyone I have talked to that attended Jerry Carroll's presentation have told me nothing but great things about his presentation. Jerry staying up on what is happening in Agriculture and Business in other parts of the US - and not just his home state is what impressed me. He very much so has his homework done to relate to his audience. Jerry also dressed correctly - he did not try to out dress the audience. Jerry's audience was farmers and farm related business people mainly and he dressed to relate to them - this was wonderful! After Jerry's presentation and before he left I was very touched that he came to find me to thank me and give me a hug. I would recommend Jerry to anyone."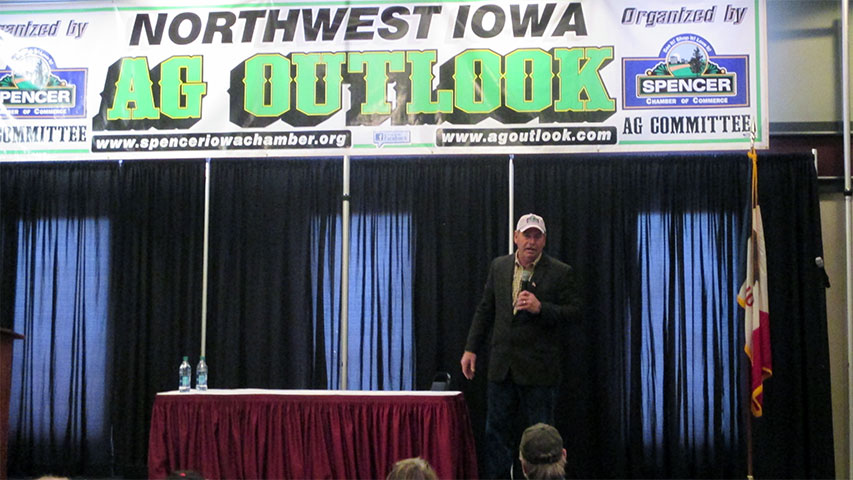 Salem Area Chamber of Commerce

"Jerry Carroll did a wonderful job at our Agri-Business Banquet! He was there well in advance to make sure everything was setup and the stage/audio-visual was to his liking. He had a message that resonated with a conservative, but diverse audience. Making a crowd of 550 have a great time is no easy task! Thank you so much."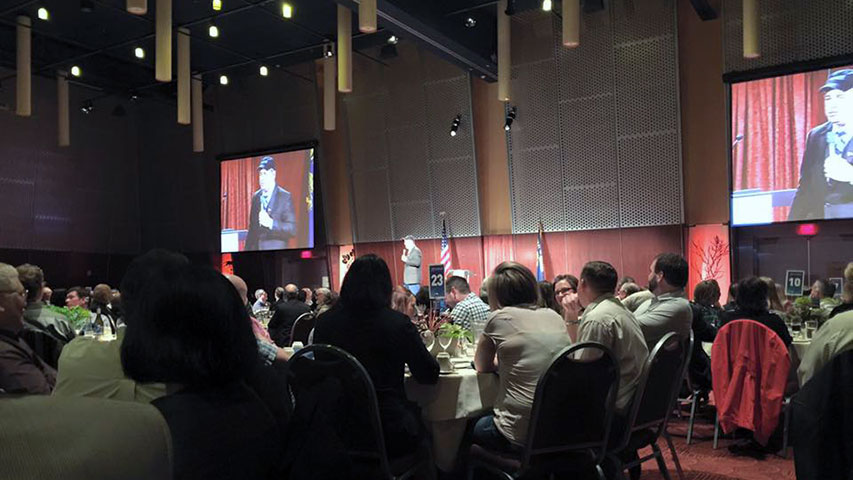 Salem Area Chamber of Commerce

"Jerry Carroll was so much fun to work with. He was pleasant, friendly and very accommodating. He was professional and prompt, and even when working on event setup he had us all laughing. The crowd responded VERY well to him and the Title Sponsor of the event is asking for a revisit from him in a couple of years. All around just a terrific person and performer. Can't thank you enough."
Billings Chamber of Commerce

"Jerry Carroll was fantastic. Typically each year about 1/4 of the audience would leave as the entertainment took the stage. That did not happen this year. Everyone stayed the entire hour he performed. I have heard numerous comments on what a great job he did. Jerry was also very socialable prior to the show with our group and stayed around after to talk to our guests as well. We had just over 800 people in attendance and Jerry really helped make this a speacial event."
Moberly Area Chamber of Commerce

"We had numerous comments about what a great event and great entertainment we had at our annual banquet and awards ceremony. We really received more positive comments about this banquet than in years past. Jerry is a HOOT!"
Claiborne County Chamber of Commerce

"Jerry Carroll's performance was absolutely hilarious. He is truly a gifted entertainer that everyone truly enjoyed. There was never a dull moment. I have had more compliments on this years Chamber of Commerce dinner than ever before. I would definitely recommend Jerry for any function."
Phenix City-Russell County Chamber of Commerce

"The event was great. We had over 200 the food was very good and Jerry did an outstanding job. I can highly recommend him to any group. Thanks so much for making our event a success!"
---