Filter Reviews: Most Recent (158), Association, Chamber, Corporate, Non-Profit, Other, Social, Theater, Agriculture, Christmas Party, Construction, Finance, Fundraiser, Healthcare, Safety, Seniors, Transportation, Utilities,
Showing: Association Reviews
Muscatine Co Cattlemen

"Jerry Carroll was very prompt, very chatty, and blended right in. He listened to the speaker before him and added it right into the performance. We had a lot of good comments from the audience."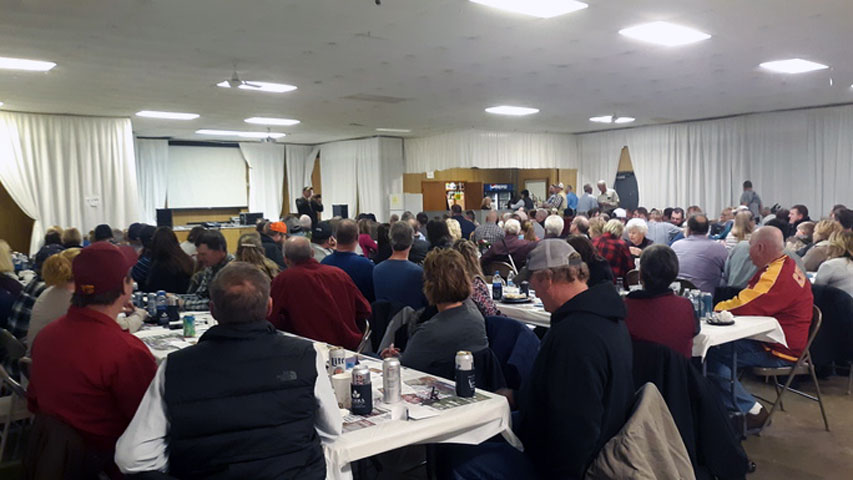 Mississippi Loggers Association

"Jerry Carroll provided a very enthusiastic performance. Great content for any crowd."
North Dakota Stockmen's Association

"5 stars - Extremely Satisfied"
Washington State Hay Growers Association

"This is the second time I have booked Jerry Carroll for one of the Organizations we represent and he was phenomenal once again. I would recommend having Jerry at any meeting/event."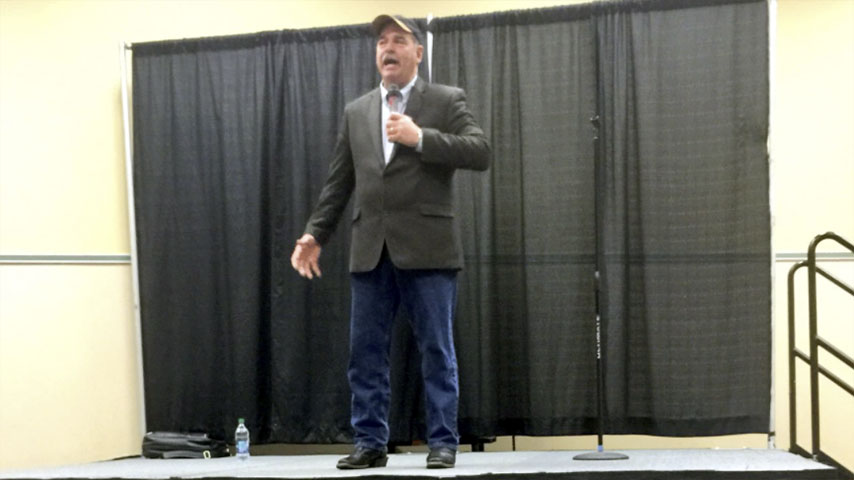 Outstanding Farmers of America

"Jerry Carroll's performance was wonderful. Everyone attending the event commented on how much they enjoyed the evening. He is very personable - taking the time to socialize with guests. He is very funny. It was nice to hear clean comedy. Highly recommend him."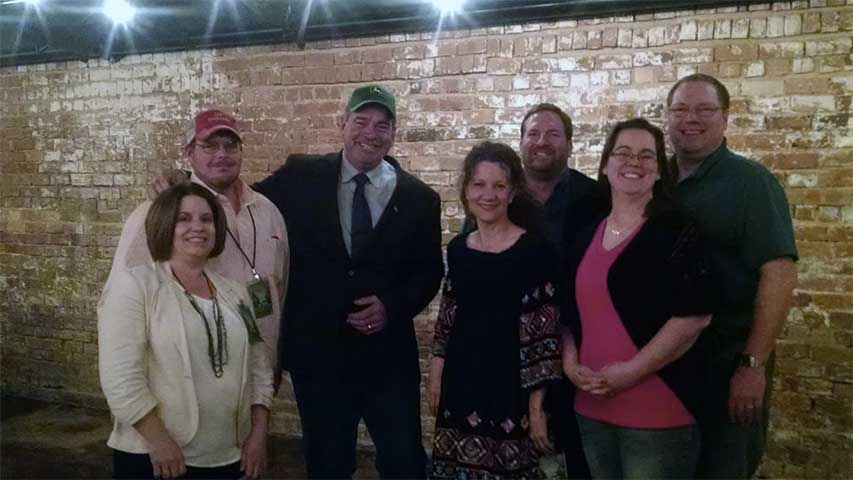 South Dakota Dairy Producers

"Jerry Carroll was very entertaining. He arrived early, listened to our business meeting and got a flavor of who SD dairy farm families were. Then he used his talents to intertwine comedy of real life experiences and dairy life to keep everyone laughing. I only wish more could have been present to go home with a pain in the side from laughing."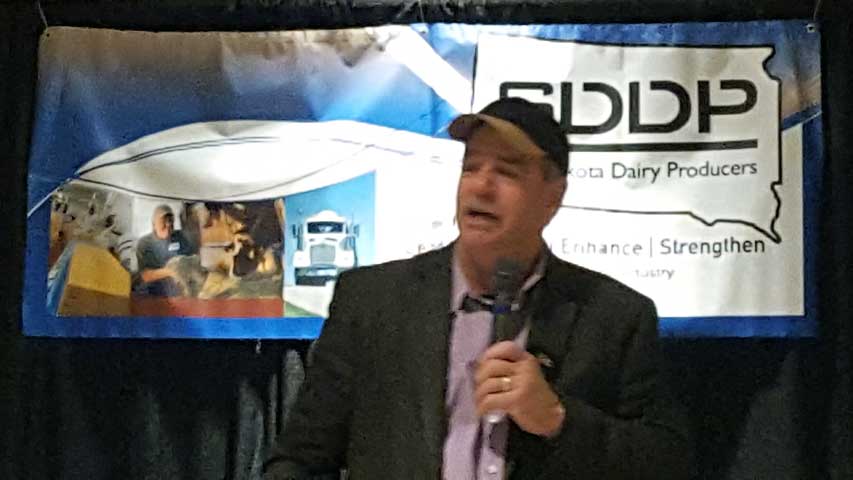 Kendall-Grundy Beef Association

"Jerry Carroll was hilarious. Best entertainment in a long time. Super pleased with him and his show. Would recommend to anyone."
National Corn Growers Association

"Jerry Carroll was great to work with! He was willing to go above and beyond what we asked of him to make sure our guests were happy. It was a pleasure to work with both Jerry and Larry, their professionalism and prompt planning made scheduling them a breeze. We will be in touch for future events!"
North Carolina Peanut Growers Association

"Great show, everyone enjoyed Jerry Carroll. It is always a pleasure to see him. Thanks for working it out."
Missouri Association Of Mutual Insurance Companies

"Jerry Carroll did an exceptional job for us. He took the time to get to know our audience and it was non-stop laughter once he begin. Thanks for your help."
Adair County Cattlemen

"I received very good feedback about Jerry Carroll from all who attended. I think everything went very well and all the way from the first booking to the event went smoothly. Overall very well done show and hopefully he had a good time as well. Thanks for the evening."
Johnston County Building Industry Association

"Jerry Carroll was fabulous! Spoke with everyone, very prompt, and participated in our fundraisers we had. His material "hit home" for everyone in the room!"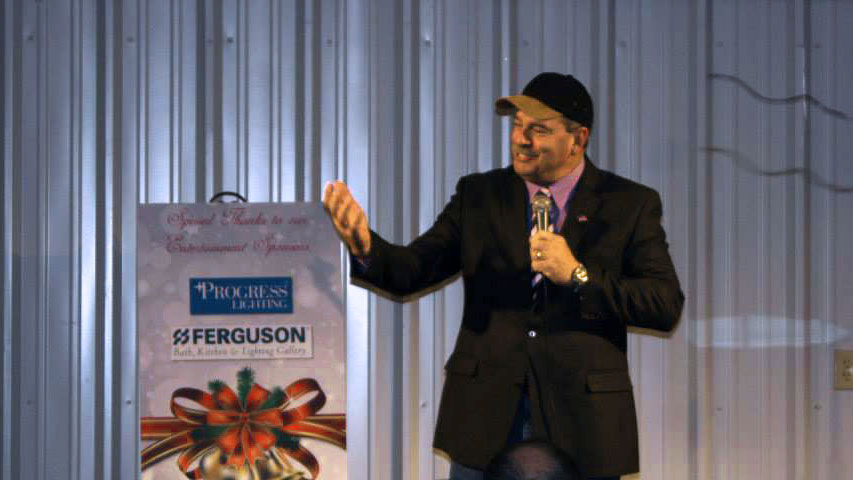 North Carolina Propane Gas Association

"We were very pleased with Jerry Carroll! Everyone thoroughly enjoyed him. We did a survey following the convention and the response was overwhelming positive."
Indiana State Poultry Association

"Jerry Carroll worked out exceptionally well. We had a large crowd of farm families, and Jerry tailored his material to this group. He was able to relate to the attendees."
Whiteside County Cattlemen's Assn

"The banquet entertainment from Jerry Carroll was a huge success. I have had so many people comment on how they connected with Jerry and actually got his message. They really did appreciate the opportunity to listen to his stories growing up and relating to him. His closing was my favorite part of the whole show, he brought up the part about Paul Harvey's speech God Made A Farmer. Thank you again. If you need any references for his future engagements please don't hesitate to use my name."
Northeast Agribusiness and Feed Alliance

"Jerry Carroll exceeded expectations. He was very personable and identified with our agricultural audience."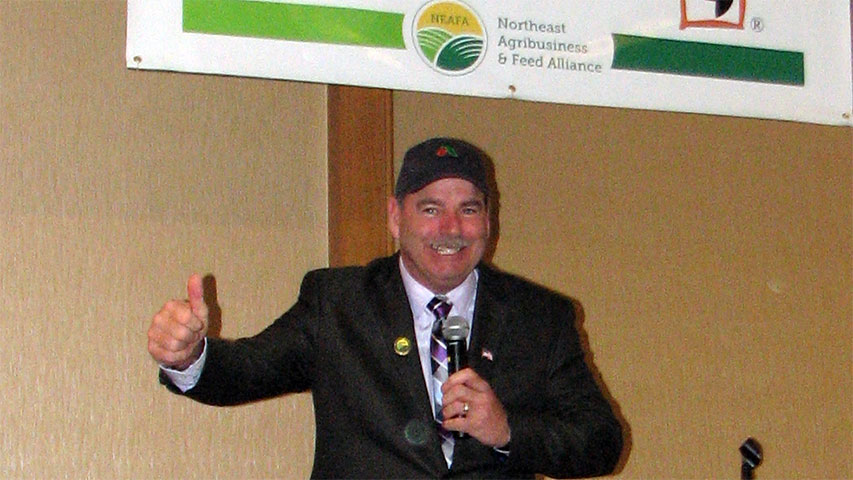 Southern Crop Production Association

"10 out of 10! Jerry Carroll was excellent."
Independent Insurance Agents & Brokers of SC

"We really enjoyed having Jerry Carroll at the convention - he is hilarious. We have received great feedback. Thank you!"
Nebraska Intergovernmental Risk Management Association

"I really enjoyed working with Jerry Carroll and our awards banquet audience enjoyed his performance. His ability to interact with the audience had them involved for a 60 minutes and his rapid-fire delivery had them laughing non-stop."
Virginia Junior Angus Association

"We were all very happy and appreciative to have Jerry Carroll entertain us. He did a great job connecting with the audience, which was a collection of people from twenty different states. Through the use of humor he encouraged the young people to stay connected with agriculture. It was an awesome way to kick off our show!"
Sioux County Dairy Board Promotion

"Jerry Carroll did a very good job of entertaining a group of dairy farmers and families. We appreciated his humor and his ability to relate to our work and lifestyle."
California Farm Bureau Federation

"The event went well and we heard good feedback about Jerry Carroll's presentation. All in all a very successful conference!"
American Farmers & Ranchers

"Jerry Carroll did a wonderful job, was on time, stayed around and visited with folks. I would definitely recommend him to others."
South Dakota Farmers Union

"Jerry Carroll was excellent! Besides on the stage, he also entertained our members at the airport, hotel, etc.! Our President wants him back for our 100th annual celebration in 2015. I will be contacting you as soon as I know the dates!!"
Tri-County Cattlemen's Association

"Jerry Carroll was a great fit for our audience. He was able to relate very well with the crowd. Everyone enjoyed him and had a great time. Plus, he was very easy to work with."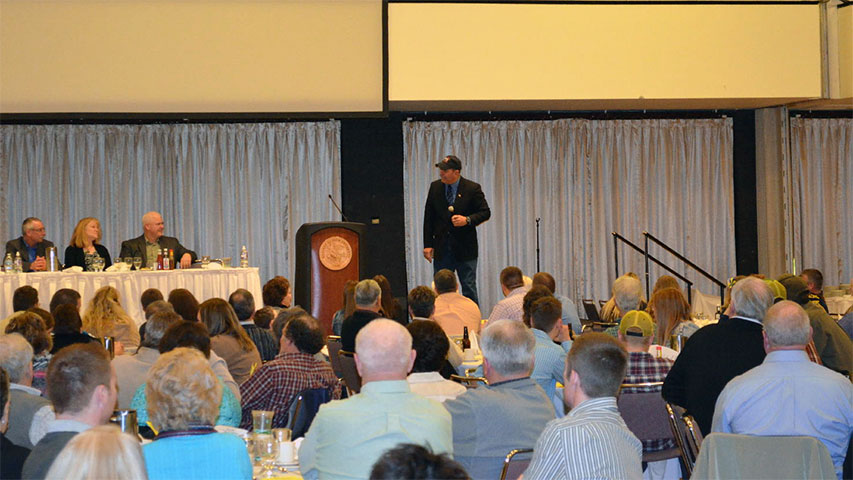 Pacific Northwest Vegetable Association

"Jerry Carroll was a great change of pace from our usual luncheon speakers."
South Carolina Forestry Association

"I highly recommend Jerry Carroll for agribusiness events."
Pendleton Grain Growers, Inc

"Great guy! Professional and entertaining! We enjoyed Jerry Carroll."
Colusa County Farm Bureau

"Jerry Carroll is a great person. He showed exceptional professionalism."
Rocky Mountain Agribusiness Association

"This was the first time the association had an entertaining event during the convention. It was very well received. Jerry Carroll did a great job with the crowd!"
United Dairymen of Idaho

"Thank you for your help. Jerry was a big hit. I thought Jerry was extremely funny and I loved his message at the end about his dad and living life."
Georgia Young Farmers Association

"Jerry Carroll was great. Perfect fit for our group."
---