Filter Reviews: Most Recent (225), Association, Chamber, Christian, College, Corporate, Non-Profit, Other, Social, Theater, Agriculture, Christmas Party, Construction, Education, Family, Finance, Fundraiser, Healthcare, Hospitality, Manufacturing, Military, Municipal, Real Estate, Seniors, Technology, Transportation, Utilities, Volunteer, Youth,
Showing: Agriculture Reviews
Brookings County Farm Service Agency

"David Ferrell had very good response from our audience. I had many people come up to me afterwards and say how much they enjoyed him. I also was there for the entire presentation and thought it was very well done. I liked the way he engaged the audience."
Farmers Cooperative

"David Ferrell entertained a group of almost 500 ladies at our annual Ladies Night Out event. He did a great job connecting with the audience and they loved him. They gave him a standing ovation. David was very easy to work with and we would highly recommend him."
Crop Fertility Specialists

"David Ferrell entertained at our Customer Appreciation Supper, and we would definitely recommend him. He was very professional, personable, and polite. He arrived one hour before our banquet started. David did an awesome job, and we couldn't have asked for anyone better. They say farmers are some of the hardest people to entertain and get to smile, let alone laugh! And David had our customers doing both! He did an amazing job with keeping the funny stories coming. We were definitely pleased with David."
Milbank Area Chamber of Commerce

"David Ferrell came to perform for a group of over 100 farmers for an appreciation supper. He had them all laughing the whole hour and we have heard nothing but good feedback from the farmers about David. He arrived 45 min early to the event and was very easy going and fun to work with. We would definitely have him back."
City National Bank

"David Ferrell arrived two hours before the event was to take place and got to know the Organization he was presenting the presentation for. He was very professional and connected with the audience. He had a great personality. I have had a lot of great feedback from the audience members about how they loved the show."
South Dakota Dairy Producers

"Very professionally interactive act. Pulled the audience in and had them engaged. Very pleased with David Ferrell."
Farmers Coop / Vision Ag

"David is a very nice person and professional. We enjoyed him and his audience interactions. Very different from what we usually do at the meeting. Also easy for us to work with as annual meeting day is very hectic for us."
Upper Chattahoochee Soil & Water District

"Thanks David Ferrell for the great job he did at our meeting. I had several compliments about how funny he was, and I enjoyed talking to him before the meeting. We appreciated the good job he did for us."
Mineola FFA Alumni Association

"Our audience enjoyed David Ferrell's presentation very much. We appreciated his style. He was funny and his presentation was clean."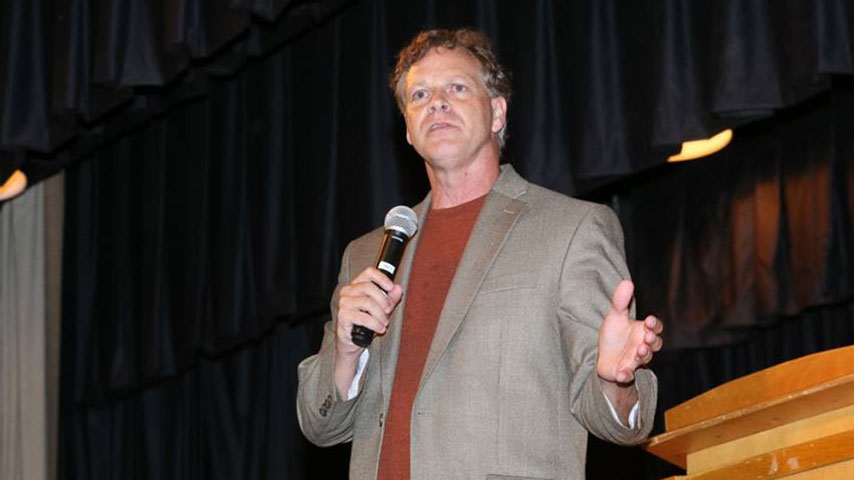 Wilson Fertilizer, Inc.

"David Ferrell was an excellent entertainer for our event. He showed up early, was very professional, and was just an overall pleasant person to deal with. His material was clean, current and he had the audience laughing out loud! We really enjoyed having him at our event!"
Poky Feeders, Inc.

"The event went great and everyone seemed to really enjoy David Ferrell's show! Thanks so much, it was so nice to meet David and have him be a part of our event!"
Flint Hills Resources

"David Ferrell was great."
DuPont Pioneer

"David Ferrell did an excellent job. Everyone really enjoyed his program. Thanks again for recommending him for our event."
Greene County Partnership

"David Ferrell did an outstanding job! EVERYONE loved him! My phone was blowing up with texts and phone calls during and after his performance. He will be asked to return, I am sure. He far exceeded our expectations, and fit in perfectly with our crowd. THANK YOU, THANK YOU, THANK YOU for setting this up! We will definitely be calling on your services again!!!!!"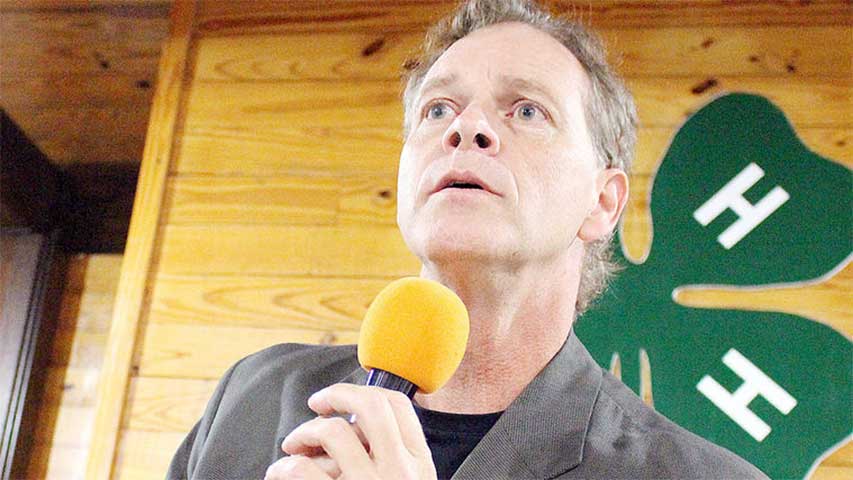 Dearwester Grain Services, Inc.

"We would like to thank David Ferrell. Not only was he funny, but very professional before, during and after his entertainment piece. He knew exactly how to get the audience involved and laughing because everything he talked about was 100% relatable. I would have to say his impressions were second to none! We had some great feedback from our customers and would highly recommend him."
Helena Chemical Company

"David Ferrell did a wonderful job. He got the audience involved which is always fun. He was prompt, and very considerate. I would highly recommend him for anyone's event."
Colorado State University Extension

"David Ferrell did a very good job. More people commented that they liked David's show than have commented the last couple years. They appreciated that he engaged the audience. He was here early and checked in with me. He was professional. The comments I received from the audience were all positive. Thanks for coming to the Southern Rocky Mountain Ag Conference with your program."
Lessiter Publications

"David Ferrell was a wonderful diversion for our educationally focused meeting. His clean style of comedy was ideal for our folks and helped us to relax and laugh about life and ourselves for a while. Thanks again for a great time."
Crop Production Services

"We heard nothing but good, positive comments about David Ferrell. He was there early. He introduced himself and had already talked to the venue person about the speaker system. He talked with people during Happy Hour and before his show. He was dressed appropriately. He has a nice personality and was able to connect with those he spoke with. We enjoyed working with you. You made it very easy!! The website is informational as well as the information provided. Thanks!! We'll use you again!"
POET Biorefining

"David Ferrell did a great job and we had good feedback from our attendees. Many told us that they really appreciated being able to bring their families to enjoy a good laugh without worrying about the kids hearing something they shouldn't. I think he did well at making his material fit our audience, too."
Western Reserve Farm Cooperative

"We would like to say a BIG THANK YOU to David Ferrell for doing a great job at our company party! It was a huge success and he exceeded our expectations! He fit right in and we were very happy with his performance! Thanks for coming to Ohio!!!!"
Upper Ocmulgee River RC&D

"David Ferrell is an ultra-talented comedian/motivational speaker. He possesses a great skill set that allows him to captivate a crowd and cater his performance to their amusement, resulting in an unforgettable experience that is full of visual images and lots of laughter."
Laurens County Extension

"David Ferrell did a real, real good job. Everybody was very pleased with him, and the time flew by. We couldn't have asked for any better speaker. Thanks again."
West Virginia Poultry Association

"We HIGHLY recommend David Ferrell to anyone seeking a clean and professional entertaining experience. He was very prompt and professional. David is very talented, material was great and he knows how to work the crowd and never acted in a pretentious matter. He has the unique ability to adlib when needed and I heard NO negative remarks from the audience following the show. Everyone who spoke with personally enjoyed his engaging and infectious personality - a true delight to be around. His words of motivation and encouragement at the end of the program was the 'icing on the cake'. Well Done!"
TroupCorn

"Awesome show. David Ferrell was excellent."
North Carolina Potato Association

"David Ferrell did a great job. Our crowd enjoyed his performance."
Helena Chemical Company

"We had alot of good feedback after David Ferrell's performance. He was the most social of any entertainer we have ever had. Great communication with the audience during his performance. We would have him back again."
North Carolina Apple Growers Association

"David Ferrell did a great job interacting with our audience. His voices and impersonations were very well received."
Anson County Cooperative Extension

"Everybody loved David Ferrell. Our group is not a traditional one, and David's ability to interact with the audience was a huge hit. He almost doesn't need an act. He has the ability to get the audience involved and have everybody rolling. They LOVED him. Thanks for recommending David. He was perfect."
The Andersons, Inc.

"David Ferrell did a great job at our event, keeping the comedy clean, hilarious and entertaining! From the stories to the impressions, he ended by pulling it all together with a motivational message. David was a big hit with our group!"
Stockton Cheese

"David Ferrell provided great entertainment. The positive comments form our Dairy Farmers has not stopped. He was truly inspiring and a master of his craft!"
---