Dr. Charles Petty
Reviews
Filter Reviews: Most Recent (18), Association, Chamber, Corporate, Non-Profit, Agriculture, Education, Finance, Transportation,
Showing: Association Reviews
Texas Rural Education Association

"Dr. Petty was a hit with our crowd. He geared his presentation to our audience which included students ,teachers, parents and school administrators. He was perfect for that event. He certainly has my recommendation for anyone looking for high level entertainment with a positive message."
Arkansas Community Action Agencies Association, Inc.

"I want to thank Charles Petty for being a vital part of our conference. Among the feedback received was 'Charles was a great speaker. We need more positive, remind-us-of-our-mission-type speakers… He was wonderful!... I loved Charles Petty… good to be nourished in spirit… Dr. Petty was an outstanding combination of an entertaining speaker who educated us on soft skills… Mr. Petty was awesome!... Please bring Charles Petty back.' Thank you again!"
North Carolina Potato Association

"Dr. Petty did a great job of entertaining the crowd. He was prompt, professional, humorous and motivational. I've heard great comments on his performance from several that attended. You did a great job of helping us! Thank you!"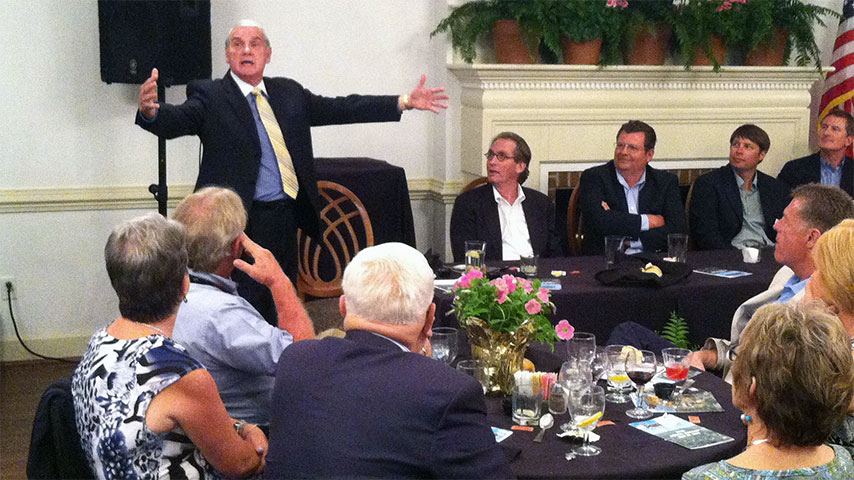 Florida Agricultural Aviation Association

"Dr. Petty was perfect for our group! He was very professional, on time and available to chat with our attendees. His family oriented message was spot on for our aerial applicators; humorous and inspirational. I don't think I have ever heard them laugh as much as they did Tuesday evening. He set the stage for a spirited auction and raffle that followed his presentation. Comments from our group were very positive. One attendee wanted the contact information. He thought he might be perfect for an upcoming meeting. Personally, I was extremely pleased! Thank you so much!"
Tennessee Association of Fairs

"I can't say enough nice things about Charles Petty. He was a pleasure to work with and the crowd loved him."
---