Fun awards show for your audience members hosted by a professional stand-up comedian. Recognize that employee, volunteer or staff member who takes the last cup of coffee, is always losing paperwork, or can never be found.
Just like a real Awards show, the event begins with the host performing an opening stand-up comedy routine. You'll get clean jokes appropriate for your company or organization. The fun kicks into an even higher gear as the Awards show portion begins. Watch the hilarity unfold as your host hands out funny awards that will have your whole audience laughing. The comedian will present the awards with customized material written just for your group and audience members. Pre-select the biggest "characters" from your group for an unforgettable presentation. You choose from a list of over 400 funny awards, and Larry will give you a program your audience will remember. This is all good-natured fun. The show is not meant to embarrass -- only to entertain!
Perfect for: employee awards programs, holiday office parties, teacher banquets, volunteer recognition, staff appreciation, family reunions, church functions, or any event that could use an interactive and fun presentation!
About the Awards
For employee recognition, staff appreciation, corporate events, end of year awards ceremonies, informal meetings, or any workplace or type of business.

Awards specifically for those who toil away in cubicles and offices. Computers, software, break rooms, desks, office gossip — it's all covered.

Funny Certificates for Teachers

For teacher appreciation, staff banquets, and faculty achievement. Show teachers you appreciate their hard work, long hours, and tidy classrooms. 

Funny Awards for Family, Friends and Teammates

This collection has a little bit of everything. The emphasis on friends, family and teammates makes them perfect for family reunions and sports team banquets.
Frequently Asked Questions
How many awards should we give out?
We've found that +/- 15 awards works well.
How long does the presentation last?
Larry typically starts the show with 20-30 minutes of stand-up comedy. A good rule of thumb is the awards take about 1 minute each. Larry has done presentations lasting anywhere from 20-60 minutes.
I'm concerned that some audience members might be offended?
Don't worry! We have dozens of "Job Well Done" awards to choose from. Larry can take something as simple as "Most Punctual" or "Best Dressed" and still make it funny! Or just don't give the uptight people awards. Either way, we'll make sure everyone has fun without feeling uncomfortable.
Do we need a stage and video screen?
No, you are free to make the awards presentation as modest or as grand as you'd like to make it. Larry has done many presentations to small groups with no sound system. Other groups incorporate video screens with a PowerPoint presentation featuring photos of the winners. Others still have had a DJ play music during the show. This is a show that works for any size group in any environment.
What types of awards do you have available?
Visit our site FunAwards.com for a full listing of funny award ideas for employees, volunteers, staff, nurses, churches, office co-workers. You'll find funny gag awards for any workplace, organization or type of business.
Recent Reviews
Integrity Staffing Services, Inc.
"Larry Weaver provided a great show for our company Christmas gathering. I was impressed by his timely responses and willingness to accommodate our schedule during all of the arrangements. The presentation was funny with just the right amount of interaction with the guests. I think it's amazing that he can zero in on the feel from the audience and know just who to pick on, like our Winchester folks. I also appreciate him customizing 'Twas the night before Christmas' using our peculiar little stories. That was a big hit with everyone. It was our first experience with a comedian and we were all very happy with the outcome. Thanks so much."
- President, Company Christmas Party in Virginia Beach, VA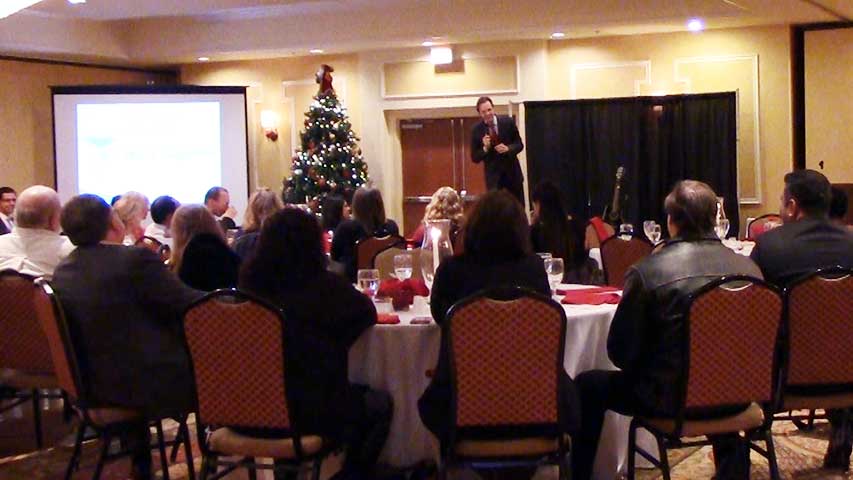 Labtech Diagnostics
"Larry Weaver did a phenomenal job. Not only did he exceed our expectations, he went above and beyond. His award ceremony was on point and he made the crowd shed tears for about an hour straight. Highly recommend for any event."
- Director of Operations, Company Party in Anderson, SC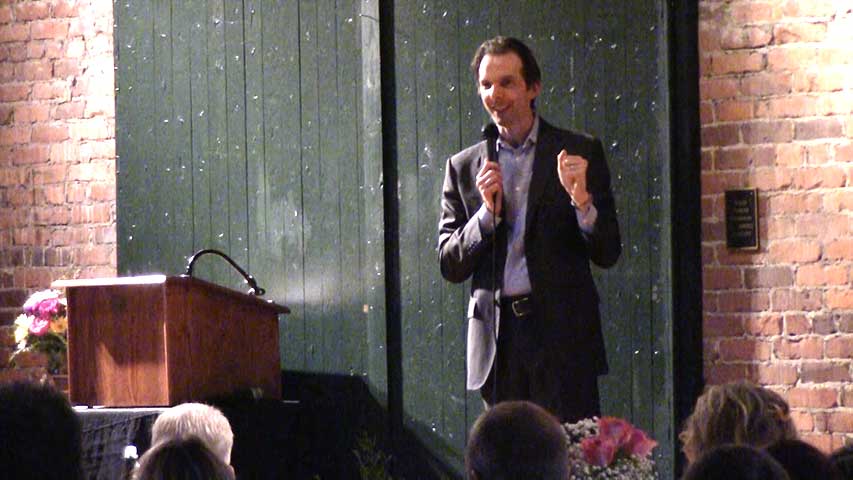 Columbus Regional Healthcare System
"Larry Weaver's performance exceeded my expectations. All of the feedback that I have received has been extremely positive. One of the directors in attendance remarked that this was the best service awards banquet she has ever attended. A couple of the other directors in attendance indicated that they thoroughly enjoyed the entertainment. Larry was very prompt, arriving well ahead of the start of the banquet. Very professional and brought attire to ensure he was dressed appropriately for the occasion. The material he used was both clean & appropriate and related well to the audience he was addressing. The directors enjoyed picking out 'funny awards' that related to their employees and I believe the employees enjoyed receiving these awards at the banquet. Prior to the event, Larry was very responsive in replying to our request to book entertainment and always followed up and through in a timely manner. It was truly a pleasure meeting him. Thank you."
- Human Resource Generalist, Employee Service Awards Banquet in Whiteville, NC
Grand Savings Bank
"Larry Weaver was a huge hit at our company Christmas Party. His act was the perfect blend of customized company humor and general humor. The funny employee awards were the icing on the cake of his performance. His clean yet hilarious jokes allowed the group of diverse employees to bond. Employees raved about him after the event, especially the CEO. He said that he's never laughed as hard as he did that night. Thanks Larry for making me look good for my boss! Not only was he awesome the night of the party, but working with him before the event was a breeze. He was professional, organized and friendly. I would recommend Larry to any group or company to spice up their next event."
- Marketing Director, Annual Christmas Party in Siloam Springs, OK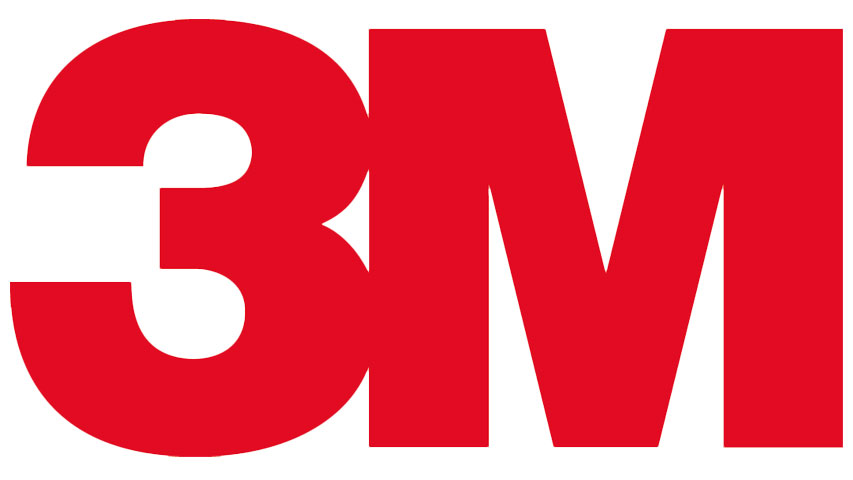 3M Company
"Larry Weaver was hilarious at our Service Awards banquet. He arrived early, gathered information about our employees, and delivered a clean, interactive performance. Some audience members were crying with laughter. Everyone is still thanking me for a very enjoyable evening. Great job!"
- Human Resource Coordinator, Career Achievement Celebration in Little Rock, AR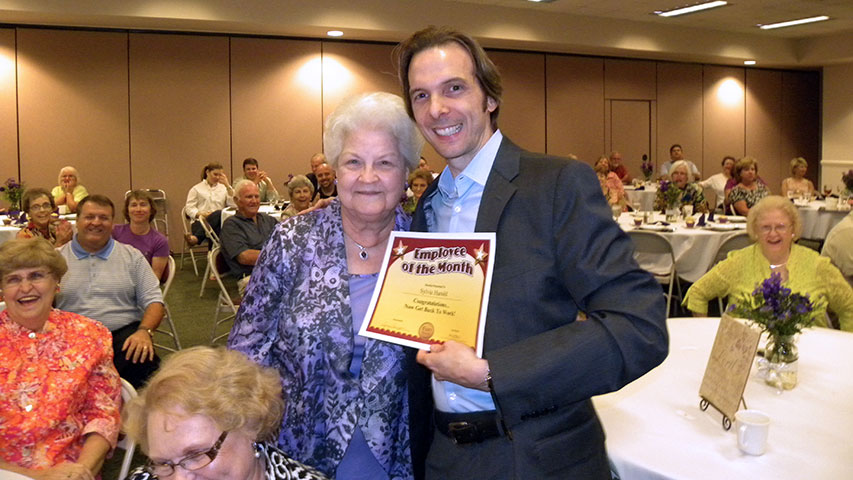 First Baptist Church
"I was very pleased to have Larry Weaver perform for our celebration. Everyone had a great time and really enjoyed themselves. The idea of the awards show is by far the best. It fit into our culture perfectly and everyone really got a kick out of it. It always makes it easy on me when the professional comes in and can do what they do with little to no help from me. Thank you for your talents and time. I look forward to working with you again soon."
- Music Minister, Choir Appreciation Banquet in Camden, SC
Crain Team
"Larry Weaver made the process very easy for us. This was our first time to use an entertainer at our parties and we enjoyed it very much. The funny awards went over very well with our crowd! He also emceed our bingo games and did a fantastic job."
- Excecutive Assistant, Christmas Party in Little Rock, AR
Best Specialized
"I received several comments regarding Larry Weaver's performance from the drivers stating that they really enjoyed the funny awards portion of the show. Larry's spin on the awards show was very entertaining."
- Operations Manager, Truck Drivers banquet in Ashland, KY
Service Glass Industries, Inc.
"Thank YOU for providing us with a very fun evening. Everyone enjoyed Larry Weaver's show and appreciated his audience interaction! It was obvious that he had a lot of experience. The funny awards were a huge hit."
- Event Planner, Christmas Party in Frederick, MD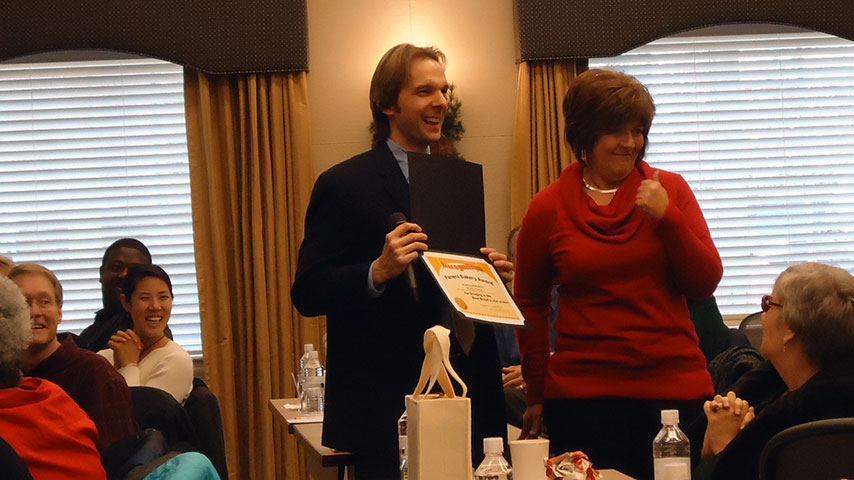 BASF Agricultural Products Group
"Larry Weaver was very easy to work with in setting up what we needed in a very short period of time. He really loosened up the staff with his stand-up and the awards were just fantastic!"
- Manager, Corporate Meeting in Chapel Hill, NC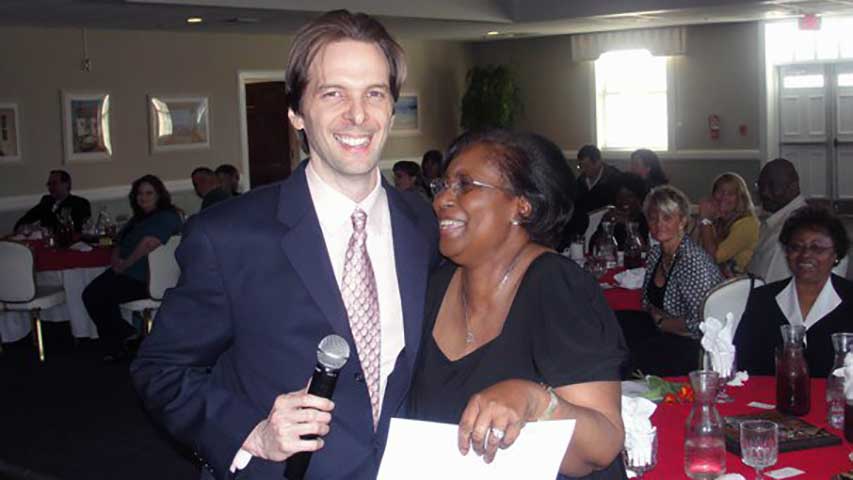 Johnson Primary School
"Larry Weaver provided an excellent program for our Teacher Appreciation Banquet. He brought the house down. He was so funny, and the way he worked the audience was just out of this world. I asked for clean and funny and he gave me both. He was AWESOME!"
- Teacher Assistant, Teacher Assistants Dinner in Camp Lejeune, NC
Corporate Network Services
"Larry Weaver was spot on with his show. He asked about our company beforehand and incorporated funny stories about our employees into his show. It was great to have those jokes written just for us. We especially enjoyed the funny employee awards. Larry is a true professional!"
- Office Assistant, Holiday Party in Poolesville, MD