Life is Magic by Joshua Lozoff
About the Presentation
Magic, mind-reading, mentalism and mystery! Joshua's show combines his love for the art of magic, and his fascination with psychology, intuition and other "inner workings of the mind."
In one moment, he magically solves a Rubik's Cube just by tossing it in the air, and in the next he predicts a volunteer's thoughts and choices even before she knows them herself! Joshua loves sharing his craft with people in every setting. And his love, respect and passion for magic come across in every performance. A few moments spent with Joshua can truly inspire, amaze and entertain.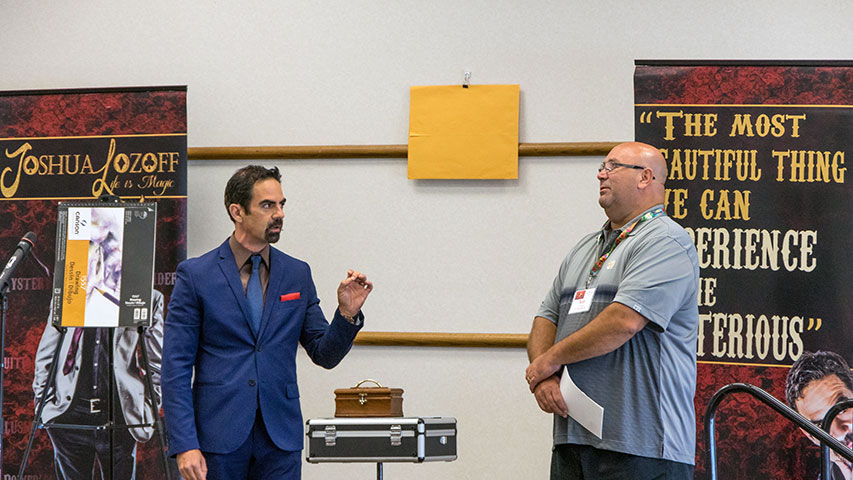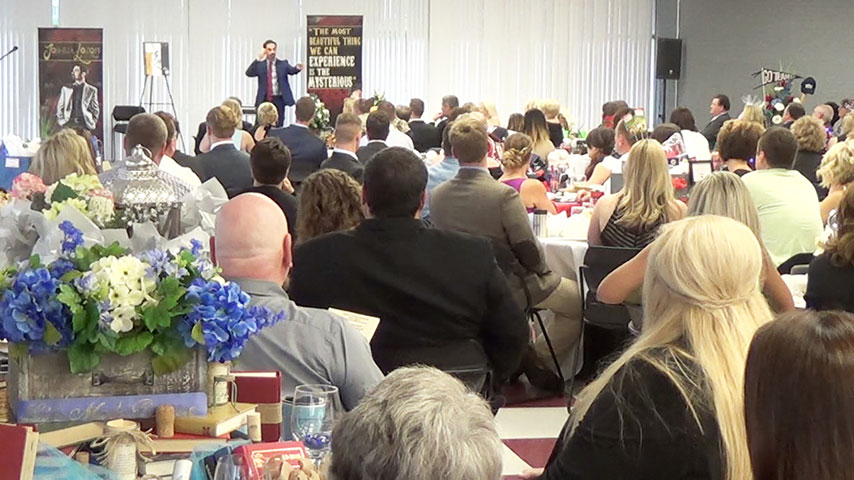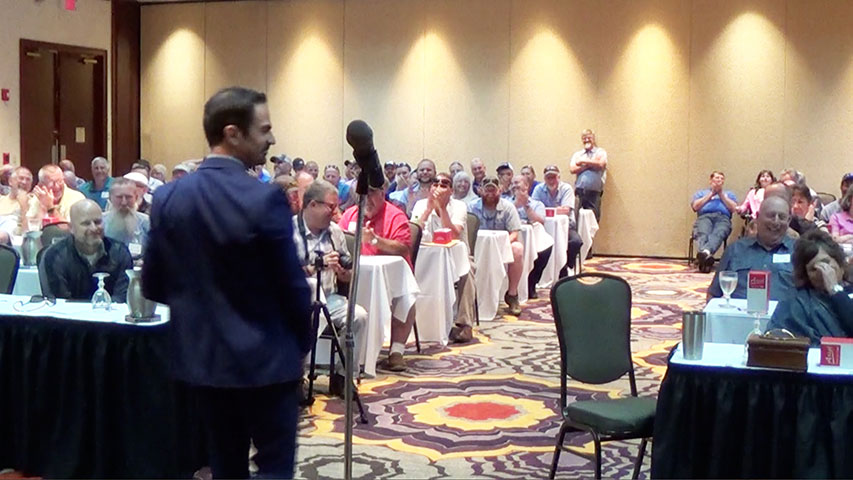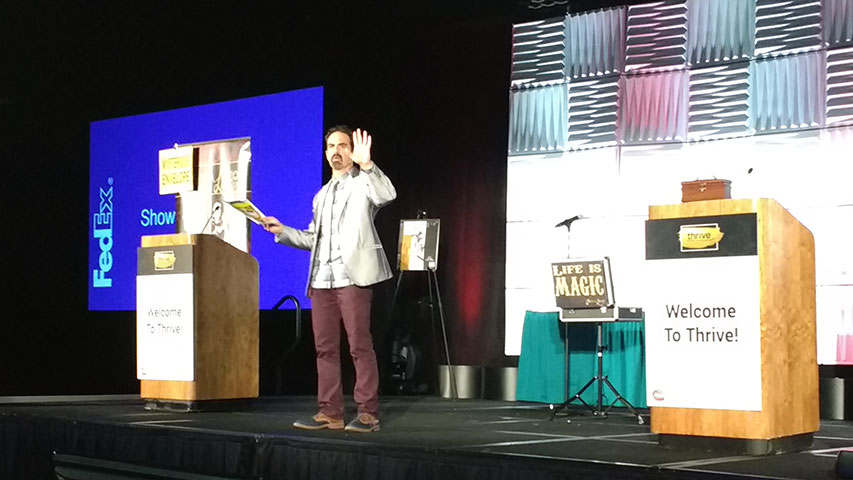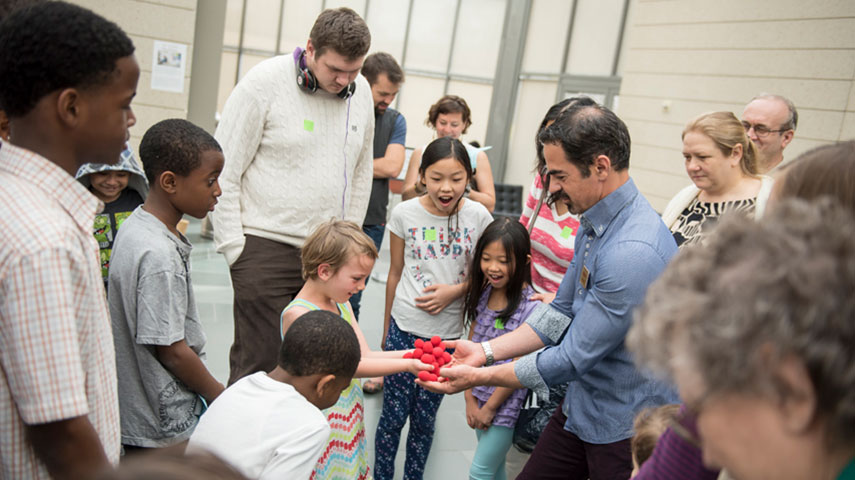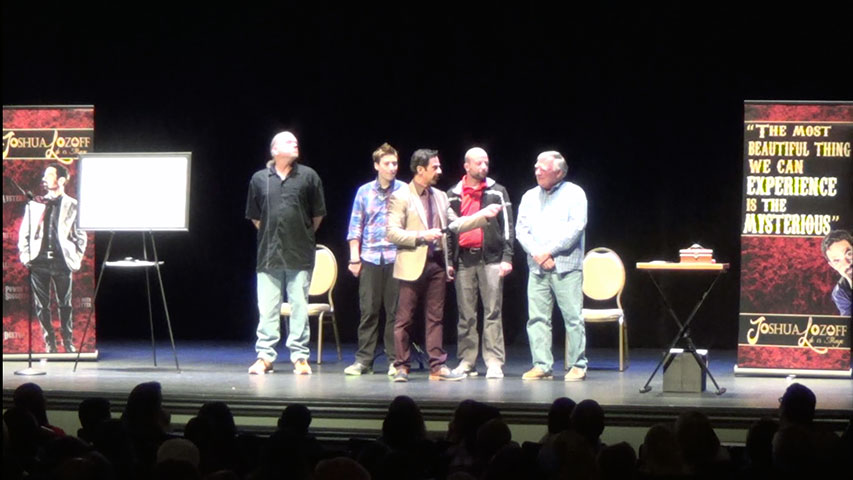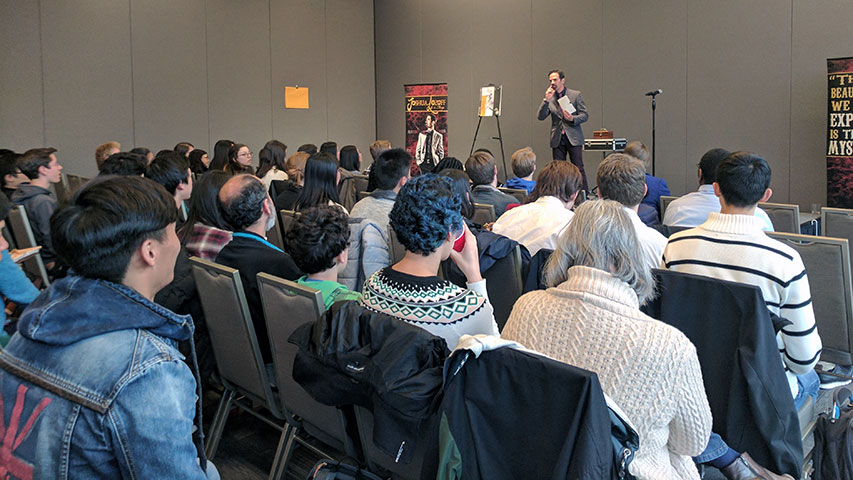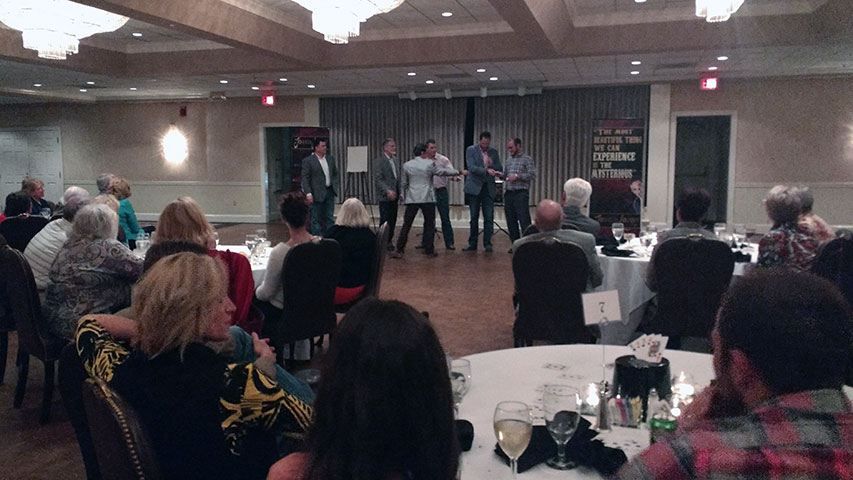 Recent Reviews
Mississippi Association of Governmental Purchasing/Property Agents

Joshua Lozoff did an outstanding job as the Closing Ceremony speaker for our 2017 MAGPPA Conference and Vendor Show. Besides his mind-blowing magic, he kept our delegates thoroughly entertained. I would highly recommend Joshua to any organization for their events.
Londonderry Village

I want to express my sincere thanks for the phenomenal performance Joshua Lozoff gave at our Good Samaritan Fund Dinner. The group here is still talking about all that they experienced and that 'the evening was truly magical'. I am even hearing from people who weren't even in attendance that they 'heard the entertainment was spectacular and were sorry to have missed it.' I knew he was going to be outstanding but could never have imaged just how truly outstanding. I think one of the best comments I keep hearing is that 'his performance was different that anything the group has ever seen.' Joshua mixed so many wonderful elements into his performance that everyone in the audience was drawn in from the start. It was humorous, educational, entertaining, engaging, mind-blowing and so much more! I also want to thank him for his professionalism. His personable style is sincere and that certainly came through. I appreciated the way he respected each volunteer that joined him on stage and how he empowered each of them. It was obvious each of them felt comfortable as they all had huge smiles on their faces as they came off stage. Thanks for going above and beyond. I know the group is going to be talking about your visit for a long time!
Georgia Government Finance Officers Association

Joshua Lozoff was our strolling magician to kick off our annual conference. He was absolutely AMAZING! The crowd loved him and I have heard nothing but great reviews. People, including myself, were amazed with his magic. He was fantastic to work with, so professional. I am hoping to have him come back for our conference next year to either be our keynote speaker or do a stage show. Awesome job Joshua!!
Caldwell County Democratic Party

Great show from Joshua Lozoff! Everyone really loved it, laughed a lot, and were amazed at his sleight of hand and mentalist powers. And we all loved the opening joke he prepared especially for our gala. Thanks for making our event so much better with top-shelf entertainment.
Muscular Dystrophy Association

We had a successful event and raised a lot of money. Joshua Lozoff made it even better. He was terrific! Very entertaining and professional. He showed up on time and was prepared. His illusions were amazing. Jaw dropping!
Private

All our guests loved Joshua Lozoff's performance, especially his walking around magic. The tricks he performed right in front of your eyes were as amazing as those on the stage. Technical skill is, of course, just one part. Joshua's warm personality and presentation skill is really what made the day. Joshua was a fantastic part of our daughter's Bat Mitzvah celebration.
Sun City Hilton Head Community Association

Joshua Lozoff is such a amazing person. He is professional and very good with interacting with the audience. The residents LOVED being at his performance! His magic abilities were outstanding & very entertaining! We will definitely have him back for more shows! Great job Joshua!!
Roundtable Investment Partners

Joshua was a huge hit with everyone. Thanks for making the Roundtable event a success.
The Andersons, Inc.

Joshua Lozoff was very entertaining, and we were all amazed! We had so many compliments on his performance, and I would not hesitate to recommend him to any audience!
Microsoft

Thanks again for sending Joshua Lozoff our way. I can't tell you enough how fabulous he was!
Claiborne Economic Partnership

Joshua Lozoff was great! We had nothing but great compliments on him and was asked by several if he will be back next year!
Farmers Grain Company

Very impressive. Joshua Lozoff kept the audience entertained through his entire show.