Life is Magic by Joshua Lozoff
About the Presentation
Magic, mind-reading, mentalism and mystery! Joshua's show combines his love for the art of magic, and his fascination with psychology, intuition and other "inner workings of the mind."
In one moment, he magically solves a Rubik's Cube just by tossing it in the air, and in the next he predicts a volunteer's thoughts and choices even before she knows them herself! Joshua loves sharing his craft with people in every setting. And his love, respect and passion for magic come across in every performance. A few moments spent with Joshua can truly inspire, amaze and entertain.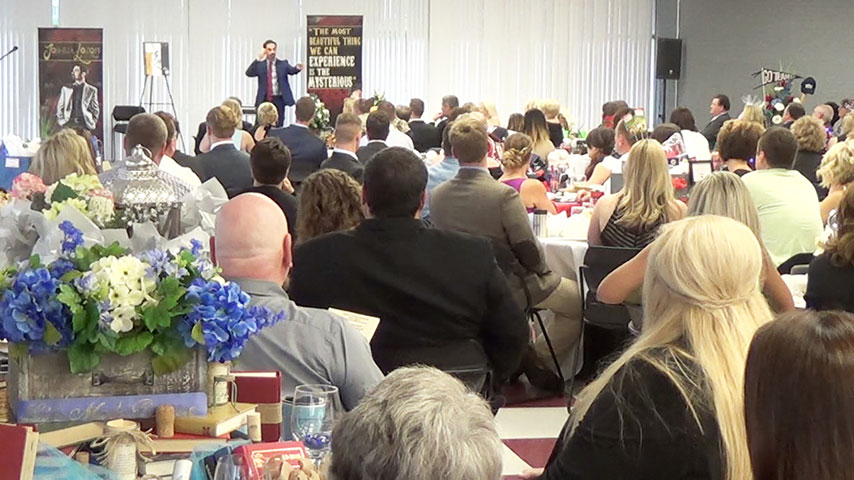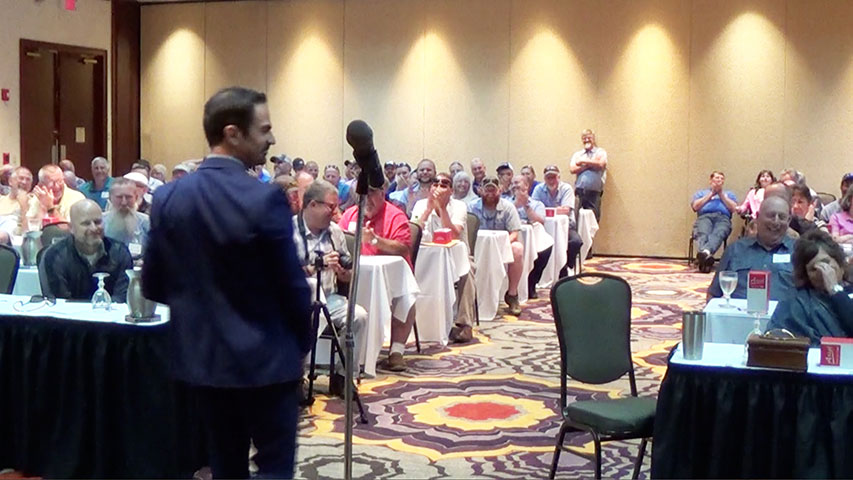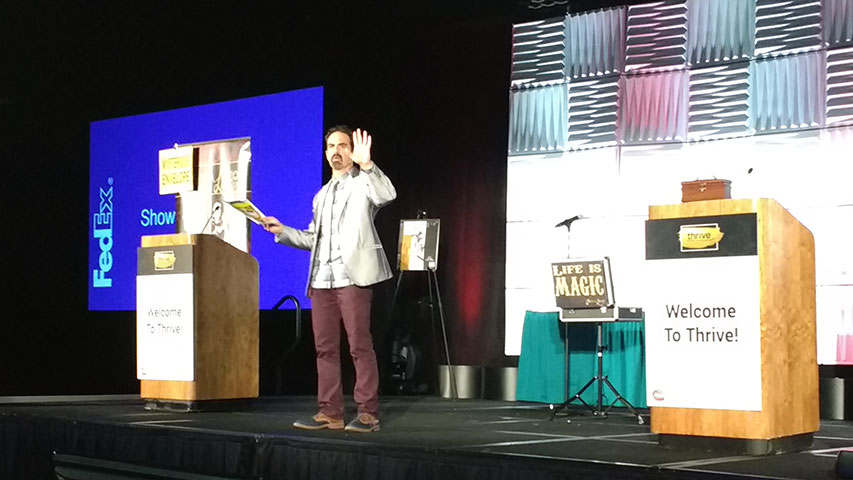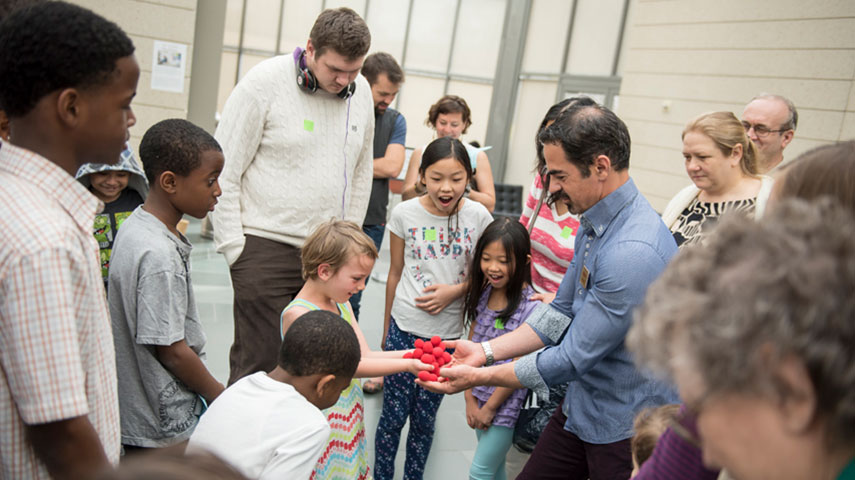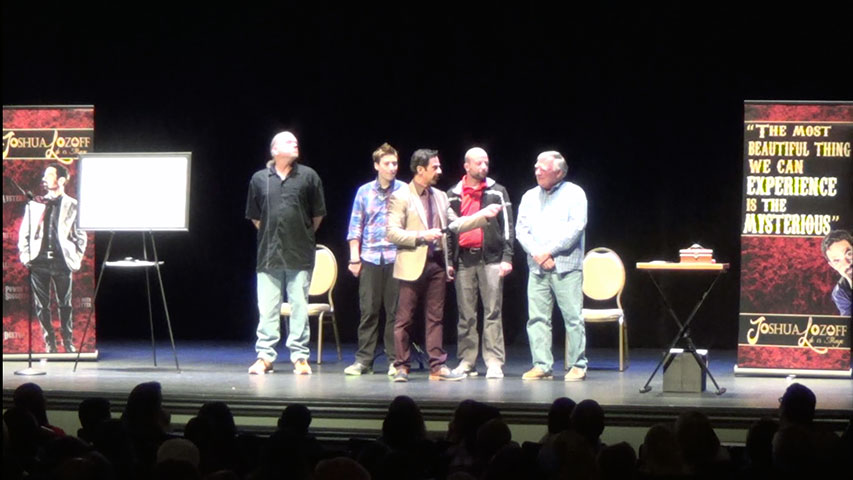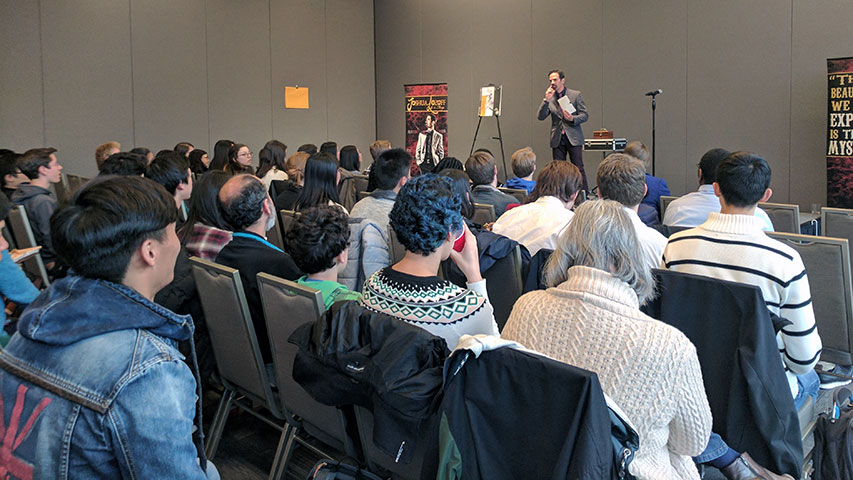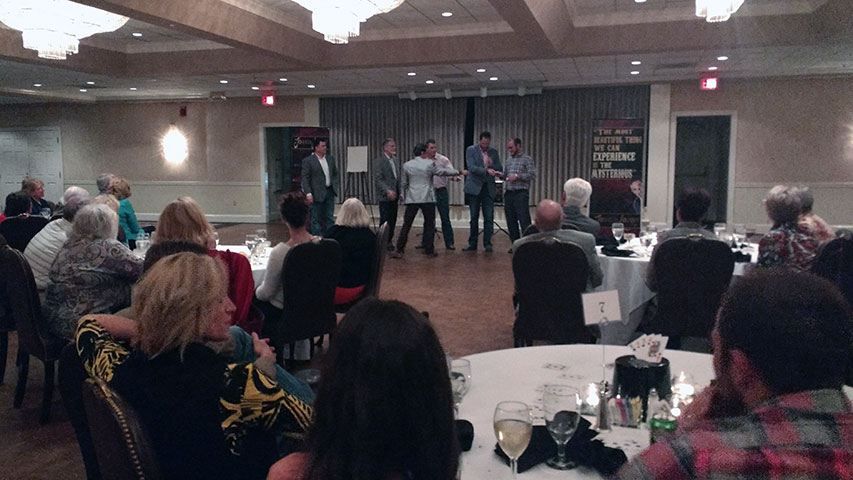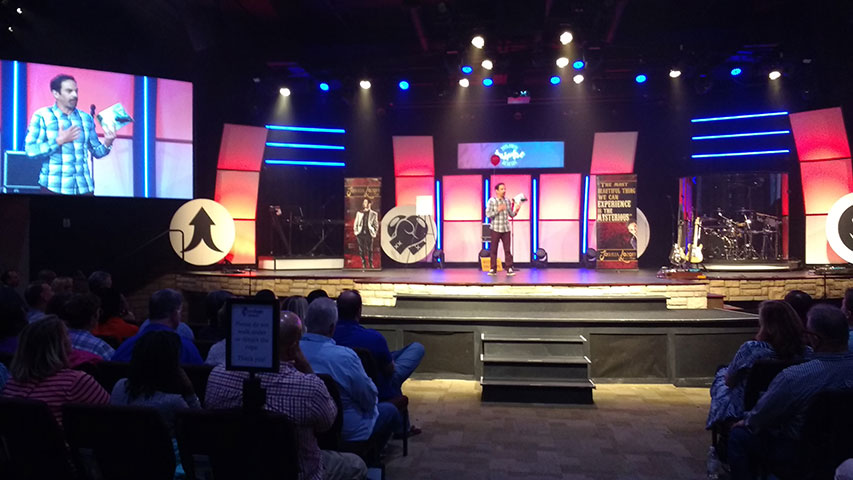 Recent Reviews
Claiborne Economic Partnership

Joshua Lozoff was great! We had nothing but great compliments on him and was asked by several if he will be back next year!
Farmers Grain Company

Very impressive. Joshua Lozoff kept the audience entertained through his entire show.
Bell-Guilmet Associates

Joshua Lozoff is the most amazing person, both in his talent and in his ability to connect with guests. There is not one thing I could think of that could have made Joshua's performance more perfect. Totally amazing on every level!
Nasher Museum of Art at Duke University

In addition to Joshua Lozoff being an incredible magician, he has an incredibly magnetic personality - drawing a crowd any time and any place. It made for a 'magical' afternoon for our families.
Paramount Theatre

Joshua Lozoff was a pleasure to work with, as well as a fantastic on-stage personality. He was able to keep every member of the 400-member audience, both young and old, engaged.
Luck Companies

Joshua Lozoff was awesome and one of the top highlights of our retreat. How does he do that stuff? I will definitely keep him in mind for other events and will pass along his contact info to colleagues. Thanks again for the unbelievable show and magic.
Ashe County Arts Council

Wow! What a great show! Joshua Lozoff was a delight to work with and his show was thoroughly entertaining. The audience loved it! We're still trying to figure out how he did everything. I must have been magic!
Duke University Office of the Provost

Joshua Lozoff was amazing. His show was both funny and magical! We had a group of about 75 college students and they were so engaged an impressed. Joshua was also very professional and easy to work with. I would hire him again in an instant.
Lake Hickory Country Club

We truly enjoyed having Joshua Lozoff and have had nothing but positive feedback from our members. I will most definitely spread the word-of-mouth for Joshua at the Club Managers Association of America events when I go.
newhope church

Joshua Lozoff was a fantastic addition to our weekend's program. He was extremely easy to schedule and work with; our team was blown away by his flexibility and professionalism. He more-than-delivered on his stage show and we would have him back at one of our events in a heartbeat!
AgBiome, Inc.

Joshua Lozoff was an excellent choice for entertainment at our function. We had everything from kids in diapers to PhD scientists and they were all blown away with Joshua's talent and showmanship.
Mullet Cabinet

We had Joshua Lozoff for 2 nights for our companies Winter Event. We laughed and were Amazed! His delivery was great as well as his ability to astound us. Everyone that assisted him felt comfortable and it was a very clean show. It really was AMAZING! We loved him!