Clean Humor by John Felts
About the Presentation
Show your clients, employees, families or loyal customers a good time through John's clean and carefully put together set. You are guaranteed to see lots of laughs, smiles and possibly a fellow audience member on stage!
His fast-paced shows and clever punch lines are a success no matter the venue! John delivers real and funny one-of-a-kind perspectives on dating, marriage, parenting, American culture and struggling to do the right thing. Your audience will feel engaged and valued by the customized material brought forth in the presentation. He caters to audiences seeking good humor and good taste.
Each show is custom fit to the company or organization by gathering information prior to the performance to create that personal feel. John enjoys making a wide variety of audiences laugh while never having to resort to harsh language, shock value or taboo subject matters. John has performed for churches, businesses, charities, colleges and more! Get ready to have an unforgettable time.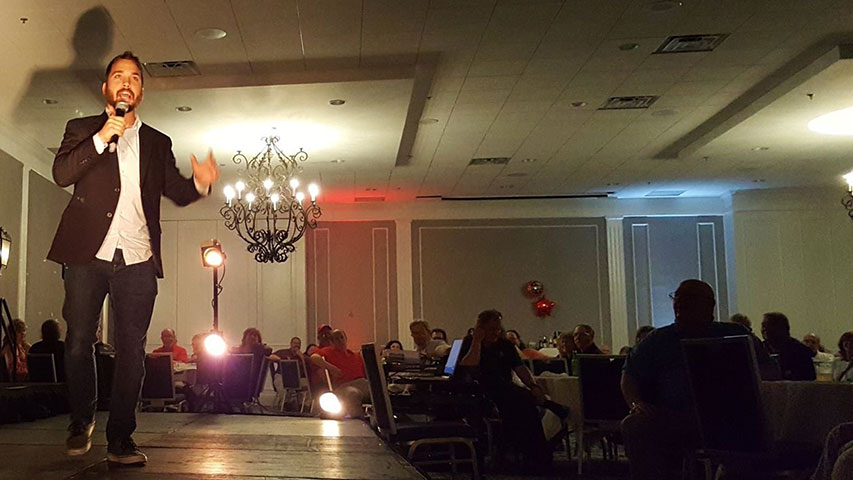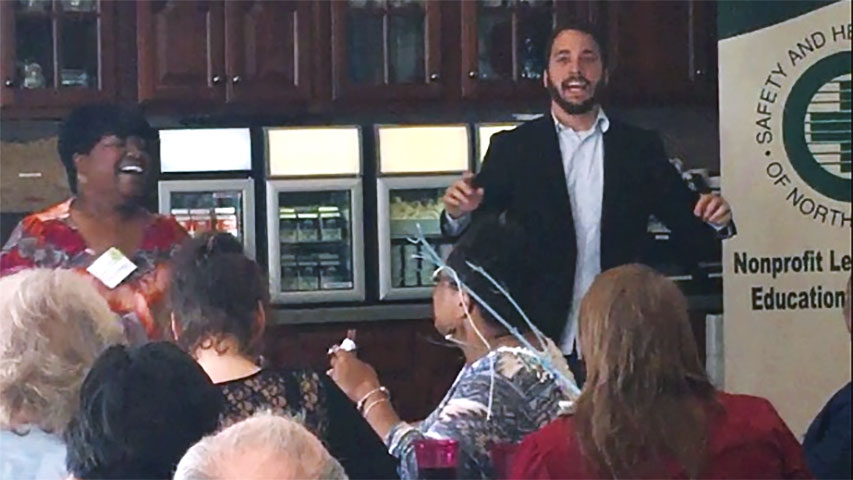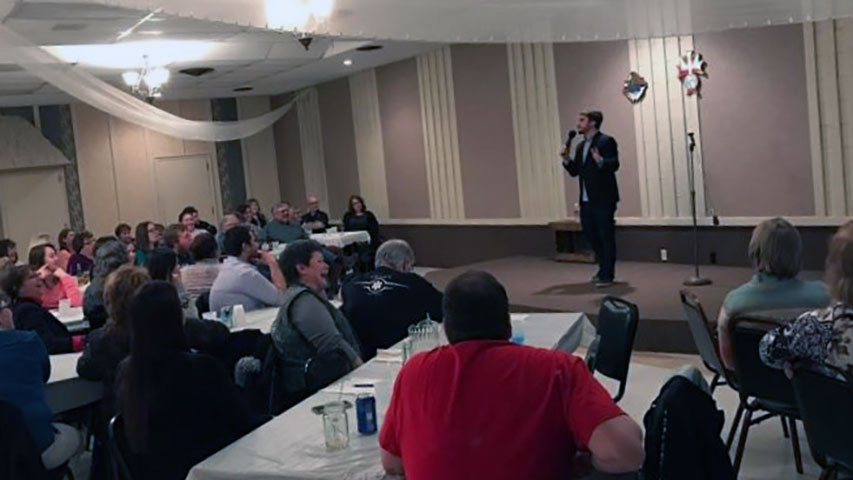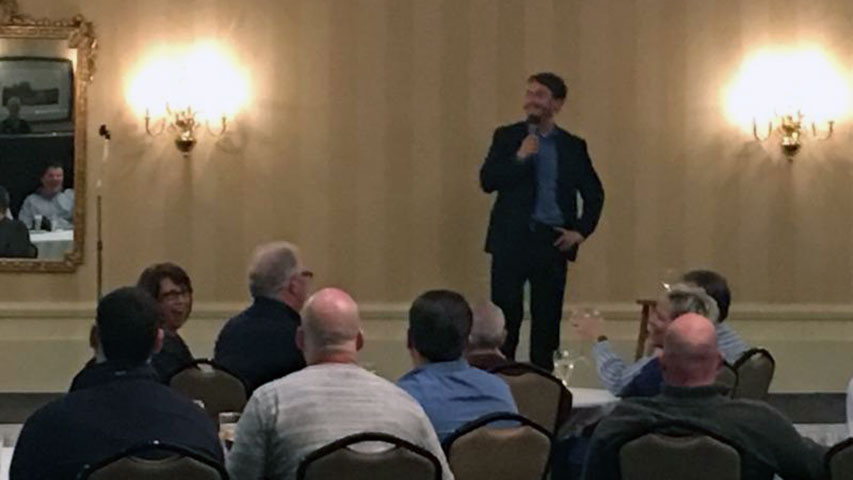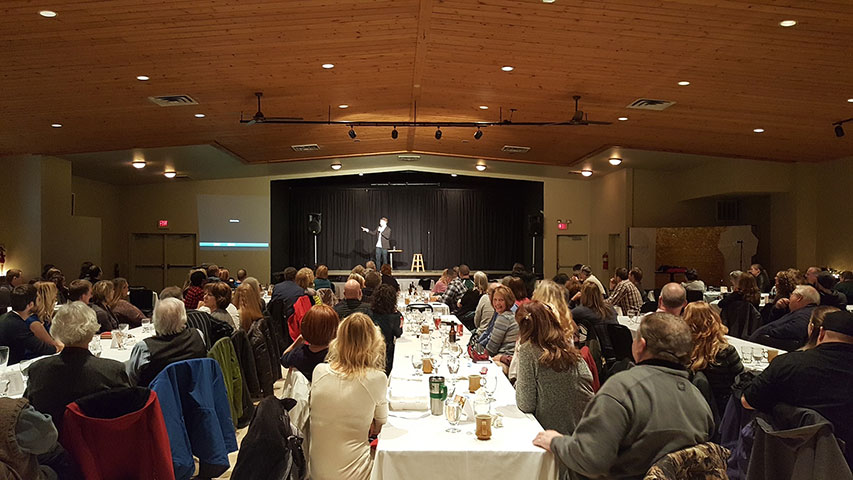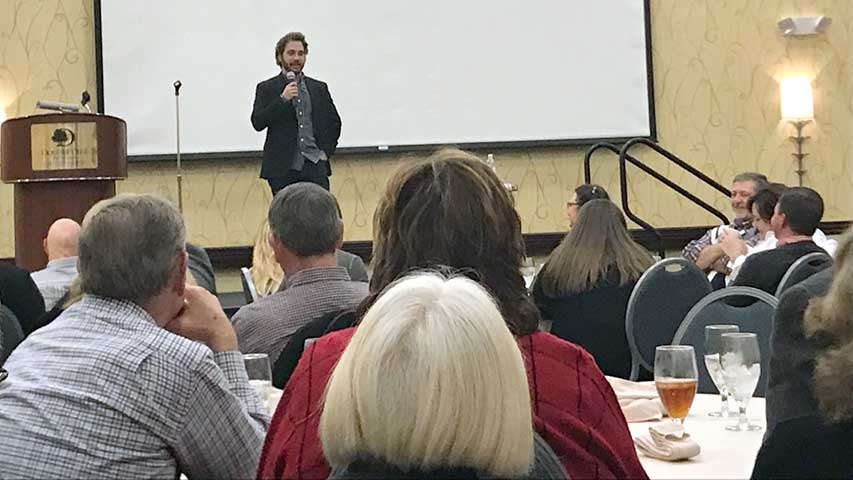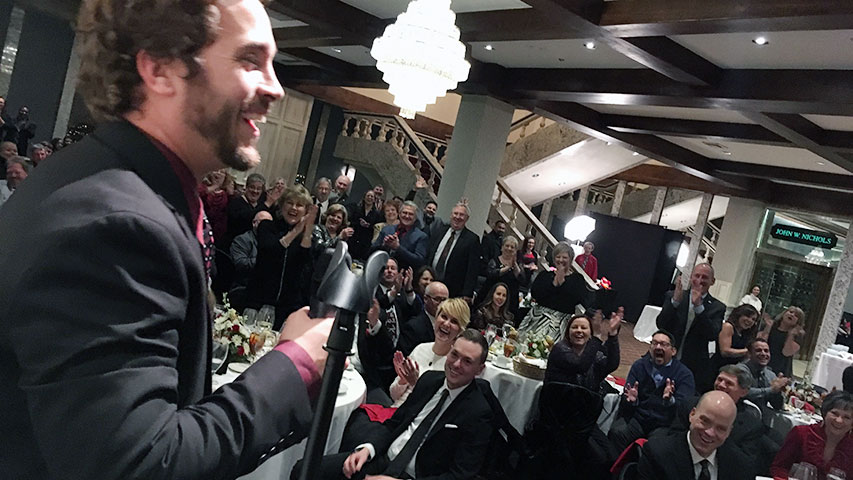 Recent Reviews
Virginia Knights of Columbus

John Felts nailed it and our group was still talking about his performance at the end of our convention. John's ability to personalize his show, adjust quickly when needed, and feed off on how the audience was responding to his material is a true testament of his character and professionalism. Well done and I hope we have an opportunity to have him at a future convention.
Walk-On's Enterprises

John Felts was great! He connected with the audience (our company) right away using social media posts and talking about one of our commercials. He was extremely funny and personable. He was also able to adjust quickly with some microphone issues. We definitely recommend him and would be happy to have him back!
Safety and Health Council of North Carolina

John Felts was funny and fit in great with our group. I was impressed that he had done research on our association and created some PowerPoint slides specific to us. Great job!
Association of Lake Region Bankers

John Felts was fantastic to work with! He connected with our group on and off stage, keeping everyone in a great mood and always laughing. John was very professional and very much entertaining for the whole 60 minute performance. Its been a week since he performed and some of our leaders are still making comments about how good his performance was. This was our group's first time hiring a comedian and because of our great experience with John Felt we will incorporating more comedians into our last meetings each year. I would recommend John to any company gathering.
Out Door Country Club

John Felts was great to work with before, during and after the show. Our Club members enjoyed his entire show and stayed around to talk more with him after the show. He did a great job interacting with the members. Everyone had a blast.
Osceola Community Health Foundation

John Felts was very easy to work with leading up to our event and that set the tone for everything to follow. John was incredibly professional and also quite funny. It was nice to have a clean comedian that could make everyone in the room laugh without going blue. John connected with our audience and did a great job of keeping people engaged. A great talent, John would be perfect at any company event.
Cloudistics

John Felts was prompt, interacted with the audience, and his material was well received. We had a great time and the reviews were positive. Thanks again.
FNB Community Bank

Our entertainer John Felts was perfect for our event. Very funny guy!! John introduced himself to me when I arrived at the party so I didn't have to worry about him showing up. He was all set up and had coordinated sound and video with the staff. I have received several comments from my employees on how much they enjoyed his show and the fact that it was a clean show with no profanity or inappropriate innuendos. I would highly recommend John Felts.
Bridge Valley & Associates Inc.

I would like to share how much we enjoyed John Felts, both as a professional and a comedian. He was stellar! He contacted me beforehand regarding information about the business and a little insight into our employee's personalities. He mingled prior to the performance as a guest, so the employees were pleasantly surprised to see him introduced as a comedian. John managed to connect with several of our employee's unique qualities and seamlessly brought them into the act. Bridge Valley employees and their guest are still talking about John Felts! Thanks for the laughs!
Open Range Engineering

John Felts was entertaining, easy going and overall a perfect fit or our company party. He was early to the party and very professional when he arrived. John was easy to work with and took the time to connect with our employees. His research on the company was spot on and made the jokes that much better! Everyone enjoyed the party and several employees told me this was their favorite Christmas party so far and they have never laughed that much. John was truly entertaining!
Harvey Chevrolet Corp

John Felts arrived early and mingled with our employees. He has such a great personality that everyone was liking him even before the program started. John's performance was hilarious and appropriate for our mixed group. The employees are still talking about him. I would definitely recommend John.
Aberdeen Area Association of REALTORS

John Felts did an outstanding job. We all had great things to say about him. He was professional and very funny. He did a great job relating to the audience to the event and situation. We will definitely use your service and John again. The whole experience exceeded our expectations.