Clean Customized Humor by John Felts
About the Presentation
Show your clients, employees, families or loyal customers a good time through John's clean and carefully put together set. You are guaranteed to see lots of laughs, smiles and possibly a fellow audience member on stage!
His fast-paced shows and clever punch lines are a success no matter the venue! John delivers real and funny one-of-a-kind perspectives on dating, marriage, parenting, American culture and struggling to do the right thing. Your audience will feel engaged and valued by the customized material brought forth in the presentation. He caters to audiences seeking good humor and good taste.
Each show is custom fit to the company or organization by gathering information prior to the performance to create that personal feel. John enjoys making a wide variety of audiences laugh while never having to resort to harsh language, shock value or taboo subject matters. John has performed for churches, businesses, charities, colleges and more! Get ready to have an unforgettable time.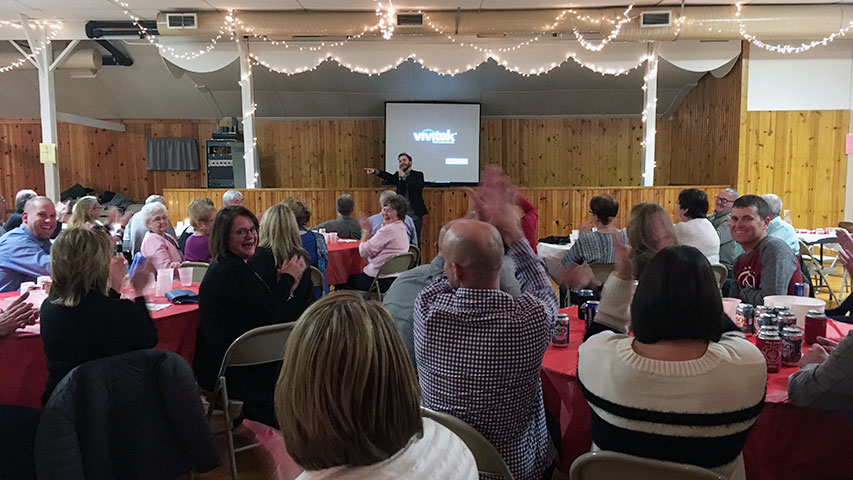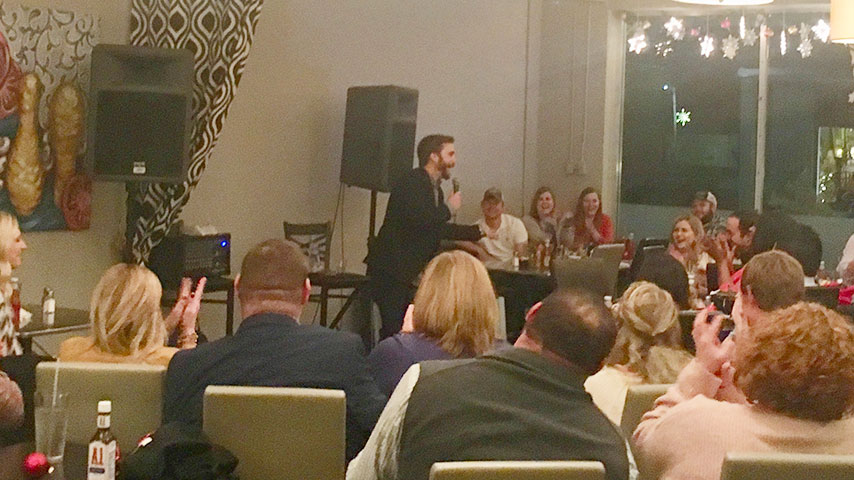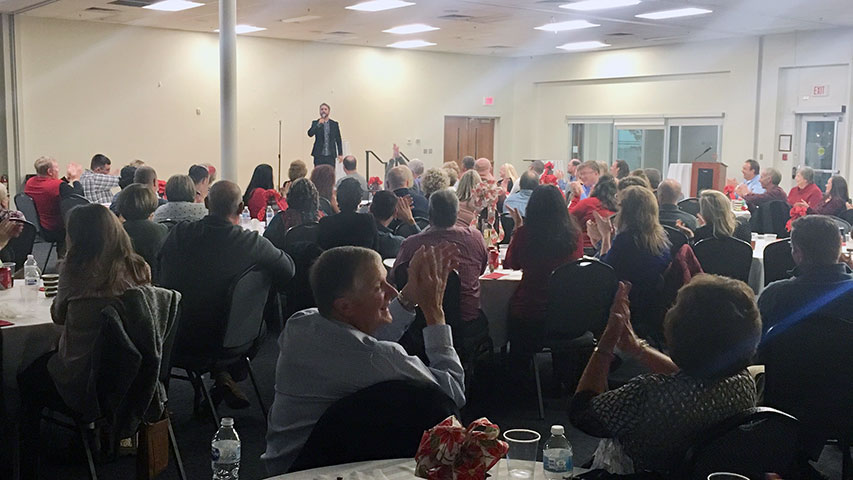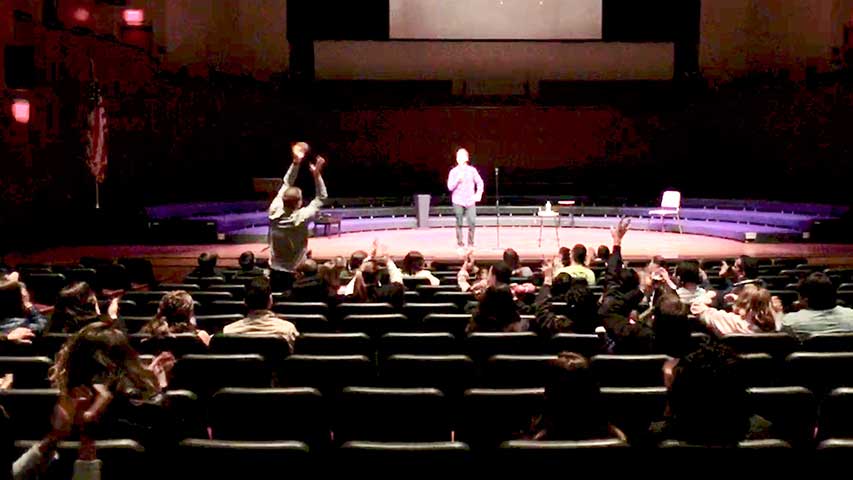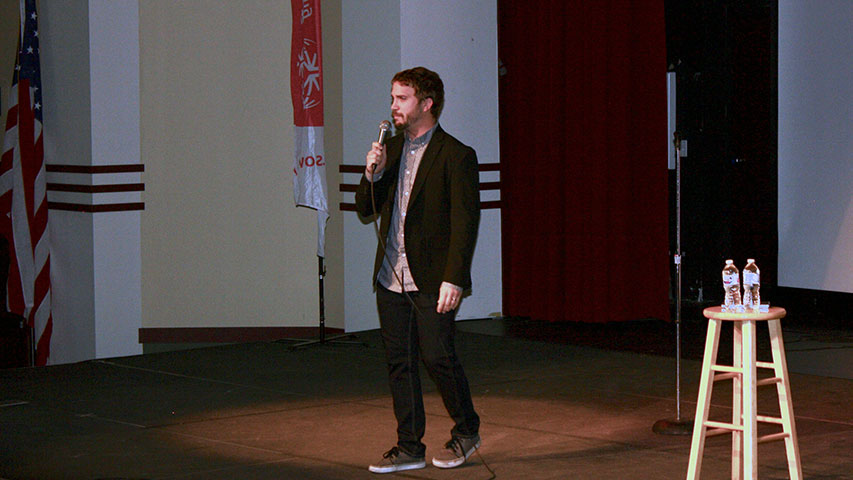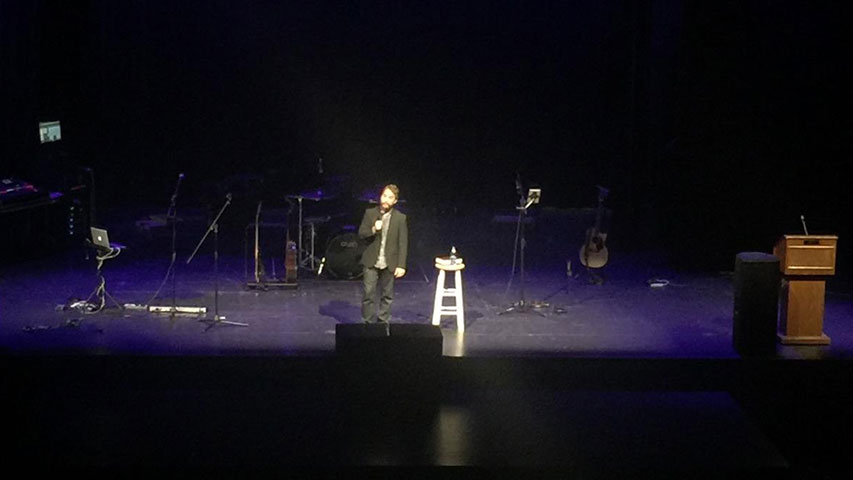 Recent Reviews
Arkansas Ready Mixed Concrete Association

John Felts was fantastic!! He was the best comedian we have had at the convention. Our members are still talking about him and their favorite jokes in his show. I highly recommend John.
St. Matthias Parish

John Felts did a fantastic job at our fundraising event! Our crowd had a wide range of ages and he managed to get everyone laughing! It was a very clean act that worked perfectly for our church crowd. John was very organized, put forth effort to learn about us beforehand, and was a joy to work with. We would definitely recommend him!
Texas AirSystems

John Felts was awesome and on point!! Kept our group entertained and laughing the whole night! Would definitely recommend and will invite him back.
One Point

John Felts entertained at our company Christmas party. He was super funny, clean and played to a wide audience. We couldn't have been more pleased with our experience with him.
Cowart Mulch Products, Inc.

I have spent most of this morning receiving compliments and positive feedback from the employees on the performance. John Felts was personable and had the room rolling in laughter. He was very professional and easy to work with and I would love to book him for any future events we have.
Internal Medicine and Pediatric Clinic

John Felts did a fabulous job! He did a great job personalizing his presentation to our staff. He took the information we gave him and worked well with it. He was very easy to work with. He kept everyone entertained! We would love to have him again and highly recommend him to others!
TruPoint Bank

John Felts gave a great performance at our Bank's employee Christmas Party! Everyone is still talking about how much they enjoyed the evening. I was impressed that he customized his performance to our group and also that he visited with employees during our dinner. Definitely recommend him for company events!
Andrews University

John Felts was so great to work with. Not only did he kill his comedy routine, but he was so polite and fun to be around. The crowd loved him. We will definitely bring him back to our campus again.
Freedom House

John Felts killed it! Everyone had a great time and as we encounter people who were there the first thing they say is they loved the comedian! He helped us make a good impression on the people who we believe will be key to bringing our ministry into the next chapter of its evolution, and that is very important to us and the ladies we serve and will serve.
Special Olympics Wyoming

John Felts did a wonderful job of localizing his presentation. He included local points of interest and people from the audience appreciated it. Very friendly and easy to work with.
North Lamar Education Foundation

John Felts did an amazing job! We didn't have the turn out that we had hoped and even with a smaller crowd, he entertained with great relevant jokes. He arrived as planned and was very professional and friendly. Our family talked about some of his jokes even after we were back at the house. Would highly recommend him!
Virginia Knights of Columbus

John Felts nailed it and our group was still talking about his performance at the end of our convention. John's ability to personalize his show, adjust quickly when needed, and feed off on how the audience was responding to his material is a true testament of his character and professionalism. Well done and I hope we have an opportunity to have him at a future convention.