The stand-up mental comedy show is good clean fun for audiences of any size. Several audience members are brought up on stage adding to the excitement. The act blends suggestion, perception, deception and misdirection with lots of comedy for a truly entertaining show.
An expert at sleight of hand and a master showman, Carl is the consummate entertainer. His engaging and interactive performance is clean, fresh and funny. When Carl is on stage, laughter appears from thin air!
His stand-up comedy magic act is good clean fun for audiences of any size. Several audience members are brought up on stage adding to the excitement. The act blends amazing sleight-of-hand and lots of comedy for a truly entertaining show. Picture your guests rolling in the aisles. When they finally get up and dust themselves off, everyone will thank you.
Carl has amazed and amused audiences throughout the United States, Canada, Mexico, England, Germany, Austria, France, Italy, Belgium, Switzerland, Holland, Denmark, Sweden and Norway. He has appeared in Las Vegas, Atlantic City and the prestigious Magic Castle in Hollywood as well as on Luxury Cruise Ships around the world. Carl's award winning act has taken him to over 60 countries on 5 continents.
He has performed for top Fortune 500 companies such as Sony, Aflac, State Farm, Toyota, Ford, 7UP, Dole, Delta Faucet, Lilly, Porsche, Chrysler, Texaco, Nestle, AT&T, Isuzu & BMG Music.
Carl has shared the stage in concert with Larry Gatlin and the Gatlin Brothers, Nancy Wilson, Ramsey Lewis, Herbie Mann and Marie Osmond just to name a few. Carl is also an International Award-Winning magician, lecturer and author of several highly acclaimed books and instructional videos on magic.
1st African American to win the Award of Merit from the Society of American Magicians.
1st African American to author a best selling instructional tape for magicians.
Starred in the documentary "The Art & Soul of Magic" a history of African American magicians.
Featured in Ebony Jr magazine as a young magician.
Cover photo and featured in the November 2003 monthly magazine of the Society of American Magicians.
Only African American to win the "People's Choice Award" at the World Championship of Professional magicians held in Vienna, Austria. Carl won the award 3 times.

Carl's show is good, wholesome entertainment perfect for all ages, sexes, and nationalities. He will whip your audience into a full-throttle frenzy of fun! And, of course, you get to take all of the credit.
Recent Reviews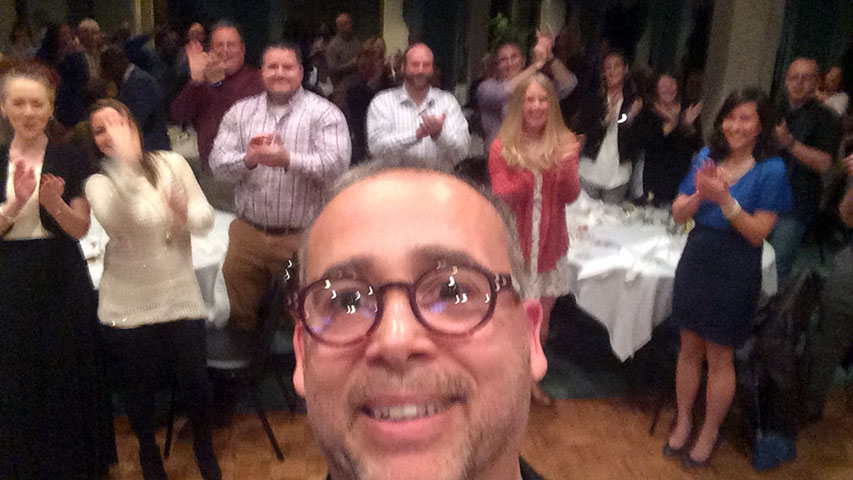 Telair U.S. Cargo Systems
"Carl did a fantastic job at our company party! He performed in front of a diverse group of employees which included many engineers who were still trying to figure out many of his "performance tricks" the next morning. The office chatter has continued with people also asking for his business card. When you have people still talking about it a few days later, you know you hit a home run! Thank you Carl."
- Human Resources Manager, Company Holiday Party in Goldsboro, NC
Galatia Baptist Church
"Everyone, of all ages, enjoyed Carl's show and his entertaining personality. I appreciate how he engaged and involved the audience in his show. He helped make the day a great success."
- Pastor, VBS Kickoff in Seaboard, NC
Tupperware Brands Corporation
"Carl was a very nice act for our event. I would recommend him to others."
- Senior Human Resources Manager, Holiday Party in Hemingway, SC
Southwood Lumber & Pallet
"Thanks so much. We were very happy with Carl's performance. The whole crowd loved him. He was prompt, on time to meet with us before the banquet, and made sure every thing went very very well. We would recommend Carl Andrews to anyone. My only question is how can we top this next year?"
- Event Planner, Christmas party in Dundee, OH
Forest River, Inc.
"Nothing but positive feedback on Carl's performance. It seemed like everyone enjoyed it very much, and I have had many compliments already. Very, very good program."
- Operations Manager, Christmas party in Goshen, IN
Fellowship Baptist Church
"I cannot begin to tell you how great last night was with Carl. We had a full house with a great mixture of ages and he owned the room. Thank you so much. He was fantastic!"
- Senior Pastor, Church service in Moyock, NC
University City United Methodist
"Carl was great! The kids enjoyed him and so did the adults."
- Youth Ministry Director, Youth Ministry Family Night in Charlotte, NC
FestivALL Charleston
"Carl knocked it out of the park."
- Entertainment Chair, Children's Stage in Charleston, WV
Willow Valley Retirement Communities
"Carl did a great job. His show was enjoyed by all."
- Human Resources Director, Employee Recognition Event in Willow Street, PA
Forest River, Inc.
"Carl did an AWESOME job. The workers are still talking today about how much fun it was. I would highly recommend him for any occasion."
- Plant Manager, Christmas Party in Shipshewana, IN
Corn Products International
"Carl was very entertaining. Everyone enjoyed the show. He was professional and arrived early to check on the set-up. I cannot figure out how he got the watch off that woman's arm, so I'll have to see the show again!"
- Administrative Manager, Christmas party in Winston-Salem, NC