Christian Humor by Leslie Norris Townsend
About the Presentation
Christian comedy for congregations of every size and personality. Leslie offers an interesting and intriguing look at marriage, motherhood and the perfect balancing act desired by women.
A powerful woman's speaker, Leslie promotes self worth and strengthening women to be their best. She proves you can have it all without losing your mind!
But her show isn't just for women. Leslie's comedy appeals to everyone from all walks of life. Plus her sidesplitting show can include a heartwarming message about hanging on to your faith in a changing world.
Read more about Leslie Norris Townsend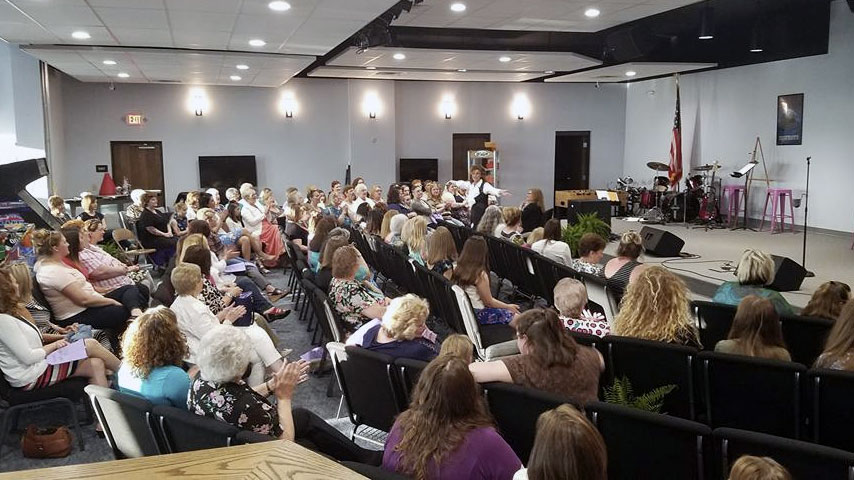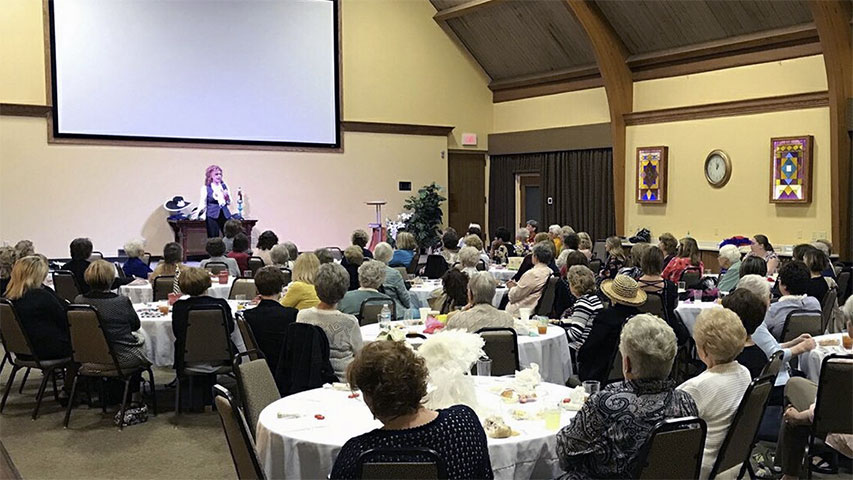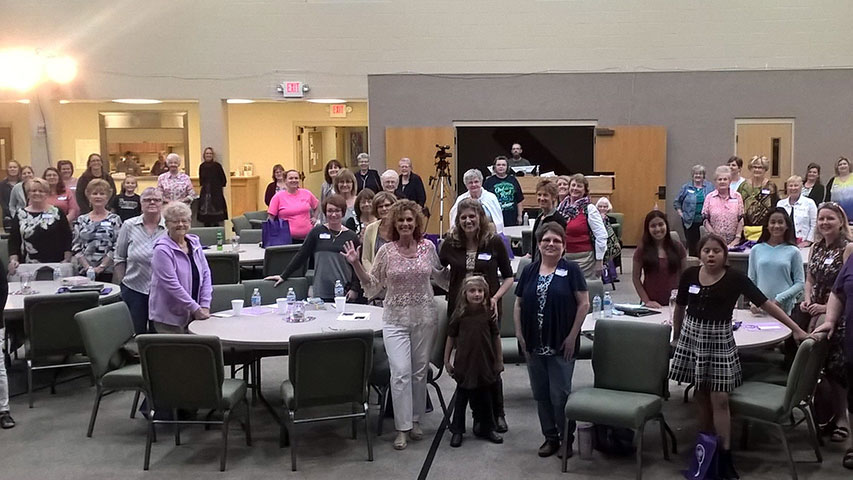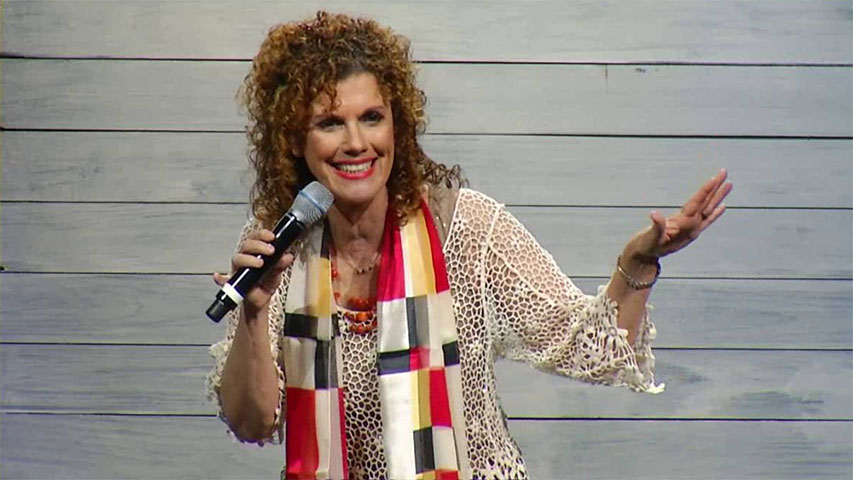 Recent Reviews
Family Worship Center

Leslie Norris Townsend is a down-to-earth and consummate professional. She gave a humorous and hope-filled Mother's Day presentation that filled the room with love and laughter.
First Baptist Church

Leslie Norris Townsend had us rolling out of our seats!! One of the highlights of the show was the 12 Days of Christmas! She had audience participation and it was awesome! The audience really resonated with the 12 ladies who were chosen to participate in this skit. One lady told me that she hadn't laughed that hard in a very long time. Another lady told me she needed that because she was having a tough time and she needed to laugh. This was a huge success and the ladies of our church enjoyed it tremendously! Thank you, Leslie!
The Salvation Army

If I have one word to describe Leslie Townsend it would be "Connection" She connects to any type of crowd. She works her trade well. As a comedian she makes you laugh and feels your empty heart with joy. But the "connection" that makes you feel like you're not alone in the world in daily struggles of life and how she brings it all back to laughter and joy is what makes her a good guest for any event. If you want your guests to feel connected, appreciated, entertained, and leave with a soul full of joy, she is your comedian for your special event.
Mt. Tabor Church of God

We had Leslie Norris Townsend join us for our 2nd Annual Women's Retreat at our church. She was so funny and totally able to relate to our ladies about child rearing, being the wife of a farmer and what it means to live life in a small rural community. Everyone loved the audience participation part of her presentation and her Christian outlook on life. She truly has a gift when it comes to making people laugh and we felt truly blessed to have her at our retreat!
Ohio/South Ohio Conference

Leslie was a joy to have. She exceeded our expectations. Thank you so much for making our event fun and enjoyable. She is an inspiration.
Hamilton Hills Baptist Church

Leslie Norris Townsend did a wonderful job. She has a very bubbly personality and was a lot of fun. Everyone enjoyed her. I've heard nothing but positive commments from our group.
Covenant Village of the Great Lakes

We were very happy with Leslie Norris Townsend's performance at our event. I have not heard any negatives which is unusual for some of our senior residents. She was very prompt and very easy to communicate with prior to the event. So we were very satisfied and would recommend her to others. Thanks again.
First Church of Christ

Leslie Norris Townsend did a fantastic job. She was funny and just told her story and wove humor throughout. She was very professional and easy to listen to when talking of her life. Thanks for your work and helping in making our event complete and successful.
Toledo Calvary Church

We were very pleased with Leslie Norris Townsend! She did a great job, and was very personable. The ladies loved her!
Harvest Outreach Church

Leslie Norris Townsend was everything we hoped she would be for our event! She was a delight to have and did an astounding job! She was funny, yet personable. Leslie was well received by the audience and she related her life story with humor and class! She warmed the hearts and encouraged the lives of those attending with a great testimony, that just so happened to tie into the Pastor's morning sermon! She was a trooper with the weather and a hoot listen to. We'd gladly have her back! Thank you for making it possible for us to have clean comedy on a very cold night in January!
Rosewood Park Alliance Church

Leslie Norris Townsend was fantastic! Young, old and everyone in between enjoyed themselves at our event. Our theme was JOY and Leslie went above and beyond the mark we had set for our event. She was great to work with.
The Salvation Army

I have heard good things regarding the performance by Leslie Norris Townsend. She related well to the ladies, and I saw her posing for photos and hugs with many of the women. She was able to engage several of the women in her performance, and that also helped to make a connection with the audience. The ladies seemed to really enjoy the presentation, and it fit well into the program for the evening. One of our units has inquired about having her for a event in the future.