Christian Humor and Inspiration by David Ferrell
About the Presentation
Christian comedy performance featuring relatable tales about everyday life, original funny songs, and musical impressions. Suitable for all ages and denominations.
David's high-energy performance features audience interaction along with spot-on impressions of your favorite Christian Recording Artists such as Third Day, Michael W. Smith, The David Crowder Band, and Mark Schultz. David's comedy ministry delivers plenty of laughs while stressing the importance of being involved in a Bible teaching church.
David is a multi-time nominee for Comedy Act of the Year by the Inspirational Country Music Awards, sharing the honor with Mark Lowry, Dennis Swanberg, Chonda Pierce, and some of the biggest names in Christian comedy!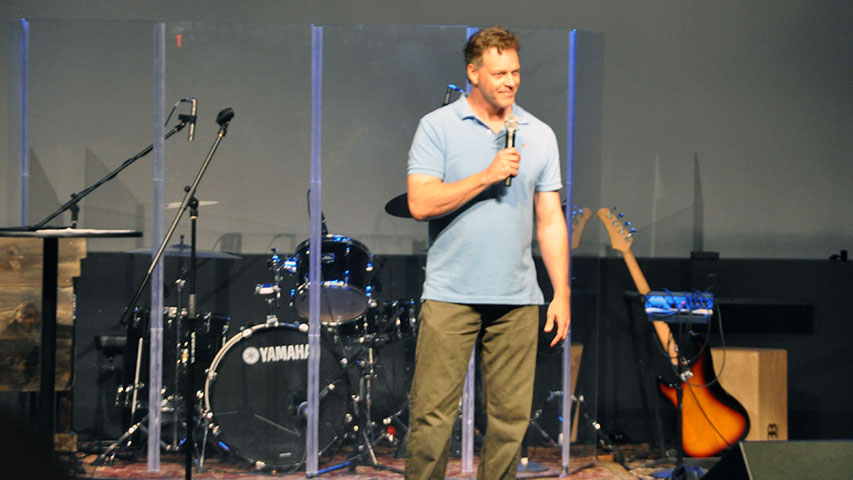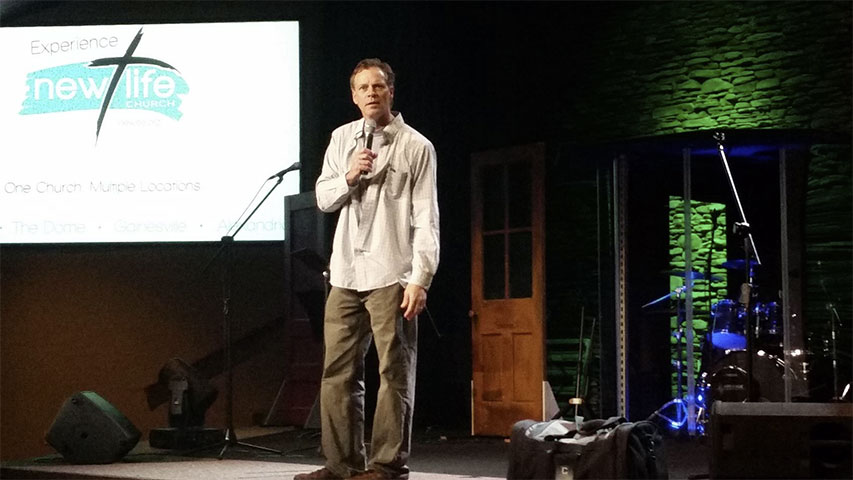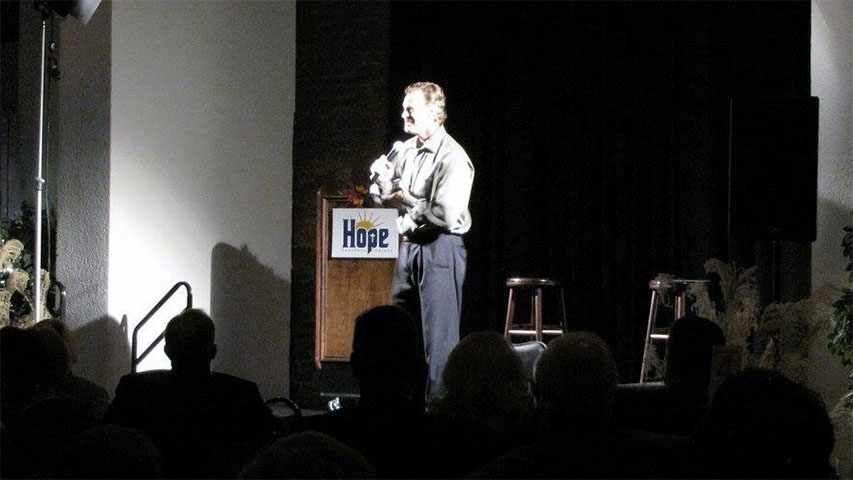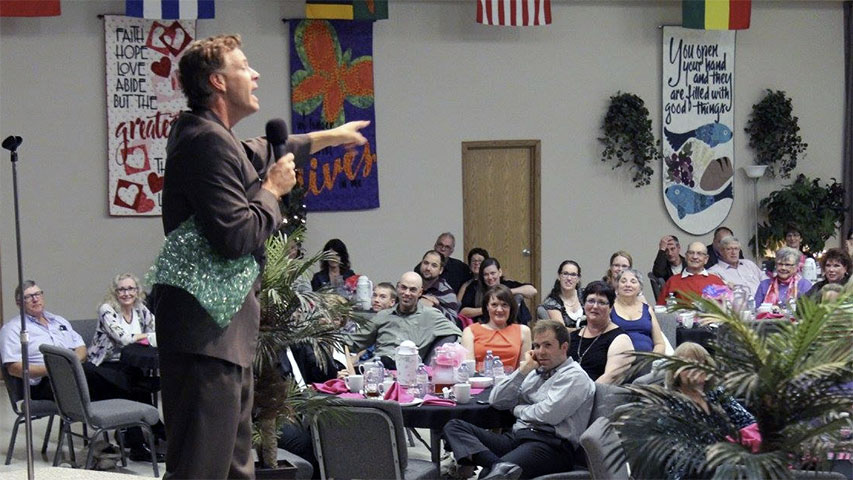 Recent Reviews
Memorial Baptist Church

We booked David Ferrell for our School Teacher Appreciation event at our church. He was awesome and spot on with the comedy and an encouraging word for all. This was the second time David has been at our church. As a pastor I highly recommend him for your event. He's always a hit.
Maysville Baptist Church

David Ferrell provided an amazingly awesome night of good, CLEAN comedy to our Date Night at Maysville Baptist Church. David served up such an energetic and laughter filled night!! There was not a couple in attendance that left without a smile on their faces and so, so many of them commented on how much they enjoyed David. HIGHLY recommend David any church looking for clean, inspiration filled entertainment.
Mount Pisgah UMC

David Ferrell delivered just what we were looking for at our Annual Men's conference. He brought a good dose of comic relief before our guest speaker challenged the men on deciding life's priority. David was just what we were looking for -- very funny!
River of Life Church

David Ferrell met all expectations. He was very professional and funny. The audience loved him and was impressed with his humbleness.
South Haven Baptist Church

David Ferrell exceeded our expectations! He did an awesome job – exactly what we needed.
ARA

David Ferrell was so good and so funny at our fundraising event, I am tempted to have him back every year! He kept the whole audience in stitches the whole time and everyone has had nothing but compliments about how much they loved the event! Many are asking when the next event will be they loved it so much! If you are looking for a truly funny guy who relates well, David is your guy. Since this was our first fundraiser (yes, first EVER) we were very pleased to raise $33,900! God has been good to us and I believe He led us to David. He was perfect for our night, kindhearted, honest, professional, and went the extra mile to help with the sound and other suggestions that really added to the overall experience. I would not hesitate to recommend him to any audience.
The Rock Church

Our Church loved David's energetic and personalized performance. His ability to relate to our crowd made the night fun, funny, and unique. He performed twice on the same night, but each show had different parts and bits to it. The staff and those who stayed for both shows thoroughly enjoyed it.
Freedom Church

We thoroughly enjoyed our evening with David Ferrell. He arrived early and immediately started interacting with our guests as they arrived. His show was hilarious for the entire hour. We had a small event in terms of the number of guests, but that didn't seem to make any difference. David involved the audience in his act several times and made the evening all that more enjoyable. We had children in the audience and never once worried about anything off-color. The act was entirely clean, fit for any audience. David wrapped the event with some heartfelt, genuine words that impacted us all. The evening was a resounding success!
Neosho Christian School

David Ferrell's performance was a hit with everyone that attended our event and everyone had nothing but good things to say about him. He gave everyone a fun, clean, enjoyable evening. Everyone really enjoyed his performance and was laughing about his routine long after it was over. It was a pleasure meeting David and he helped to make our event one that people will long remember.
Blue River-Kansas City Baptist Association

Our events this weekend went very well. David did a great job interacting with the audience and getting audience participation. His impersonations were excellent. I heard from several people that they thought he was one of the funniest entertainers they have seen. I really appreciate this kind of feedback as it helps the reputation of our events. I would highly recommend David Ferrell! He did great with both a large and small crowd (I know smaller crowds are more difficult for entertainers but he didn't miss a beat).
IPHC Ministries

David Ferrell provided our group an excellent evening of entertainment. Everyone enjoyed his presentation and he brought a lot of laughter to the audience. I recommend him for any group and he is safe for any religious group. He was prompt, professional, personable and connected well with the audience.
Grace Assembly of God

David Ferrell was incredible. He showed up on time and was very accessible to the people. Everyone loved having him. From the beginning to the end, he had everyone laughing. Many said that it was the best time they have had at one of these events. I know that our volunteers was inspired and encouraged! We would love to have Mr. Ferrell back again.