Paul Miller performs his unique blend of comedy magic, spectacular juggling, and contagious energy both nationally and internationally for Fortune 500 companies, USO, TEDx Creative Coast, Off-Broadway, and Disney Cruise Lines.
Graduating from Bentley University with a degree in accounting, Paul began his career street performing in Boston, MA. Those first experiences taught him that connecting with an audience is at the core of any meaningful connection. For over 20 years he has cultivated quick wit and improvisational skill to allow him to turn ordinary moments into a room full of refreshing laughter.
When not on the road, Paul runs Flow Circus with his wife and partner Dawn Daria. Since 1999 Flow Circus has worked to implement sustainable, high impact, growth oriented programs with organizations ranging from state library systems to the USO's Warrior Reset project.
Available Presentations Include:
Juggler's Mindset®: A Healthy Approach to Work and Play
Audience members experience a world-class comedy juggling demonstration intermixed with step-by-step instructions for learning to juggle, or for learning anything, better. Learn strategies for reducing stress and developing physical, intellectual, emotional and social well being. Juggler's Mindset is interactive, improvisational, and engaging from start to finish.
More About This Presentation
Check Availability
Strive for Five: Creating a Culture of Success
Get your team unstuck and outside their comfort zones with this high-energy, interactive presentation. Paul's comedy juggling and Dawn's psychology and education background combine for a seamless, playful, and one-of-a-kind experience. Participants learn and immediately apply lessons about mindset, flow, and goal-setting all while laughing with colleagues. Get ready for lots of high-five moments during and after their visit.
More About This Presentation
Check Availability
Audience Energizer
Enjoy a truly refreshing and interactive comedy performance that happens as much off stage as it does on. Paul's inviting demeanor and quick wit keeps audience interactions, and the laughs, rolling. Experience one-of-a-kind, never-happen-again moments as balls get tossed, balloons get blown, and magic takes your breath away. This performance is as much comedy show as it is a team building party.
More About This Presentation
Check Availability
Recent Reviews
A.J. Blosenski, Inc.
"What an awesome evening with had with Mr. Paul Miller! We had the absolute best time! Haven't laughed that hard in quite awhile! Nothing but super favorable comments from our employees and guests! Loved the interaction Paul had with our crowd and the way he pulled them all into his "act". His quick wit and comeback lines were spot on! And by the way HE was laughing throughout the evening, I could tell he was having quite the good time himself! The hour flew by and we could have been entertained by him all evening! We hated to see it come to an end! I was able to sit with Paul personally earlier in the evening and he is a sweet, lighthearted person that I enjoyed getting to know! It was worth every penny spent for such good humor and entertainment! This year's corporate party will be remembered for many years to come!"
- Owner, Company Christmas Party in Lancaster, PA
Mast Trucking, Inc.
"We had a wonderful time with Paul Miller! He had the knack of picking certain persons to volunteer that made things even funnier - great facial expressions and the ability to respond immediately with a funny one-liner! I have had very positive feedback from all the employees who thoroughly enjoyed the evening. For those of us planning the evening, he made it complete! I am not sure how we are going to top this for next year."
- Office Manager, Christmas Party in Walnut Creek, OH
John Beal Inc
"Paul Miller is great! We had a situation with traffic accidents so employees were running late. He was very accommodating and understanding of this. We had a special request and he nailed it. After his show, I surveyed our team and everyone loved it. Thank you, Paul! You were awesome!!"
- Operations Manager, Company Christmas Party in St. Louis, MO
Beardmore Chevrolet Subaru
"Paul Miller was very funny. Great with crowd participation. We had him perform at our holiday party and the feedback the following week was spectacular. Everyone loved him."
- Office Manager, Company Party in Bellevue, NE
J. Miller & Son Excavating, Ltd.
"We greatly enjoyed having Paul Miller at our company Christmas party. Everyone enjoyed the entertainment!"
- Office Manager, Company Christmas Banquet in Millersburg, OH
Pepsi Cola of Roxboro
"All of the feedback that I received from our employees and their families was great. The BIG boss's daughter and my boss's wife said that night that "that was perfect. The financial manager of one of our companies told me the day after the party, "I honestly think that was the best entertainment that we've ever had". Everyone in the office thought you were fabulous. I guess you could say that the consensus is Paul Miller was awesome!!"
- Office Assistant, Company Christmas Party in Roxboro, NC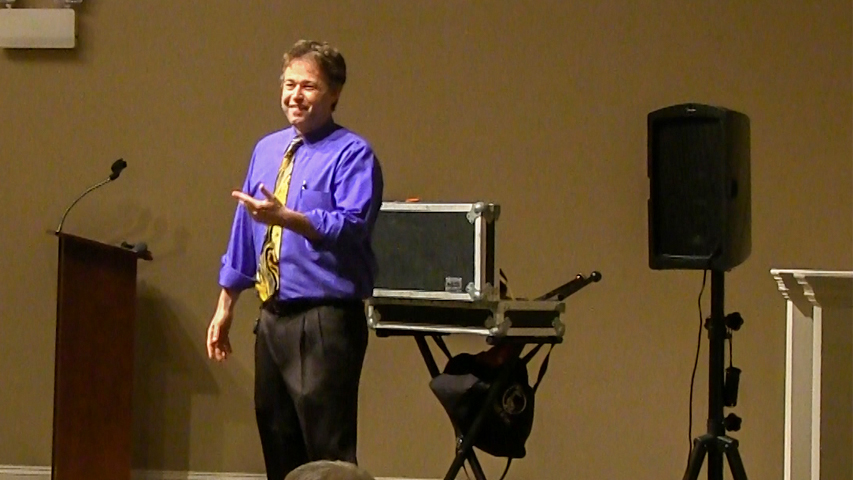 Farmer Boy Ag
"Paul Miller was very funny. Everyone enjoyed the interactive juggling portion of the show. We were extremely satisfied."
- Event Planner, Holiday Banquet in Lebanon, PA
Precise Buildings, LLC
"Five Stars across the board. Paul was great. Everyone loved his show. I would highly recommend him to anyone."
- Owner, Company Holiday Party in Lancaster, PA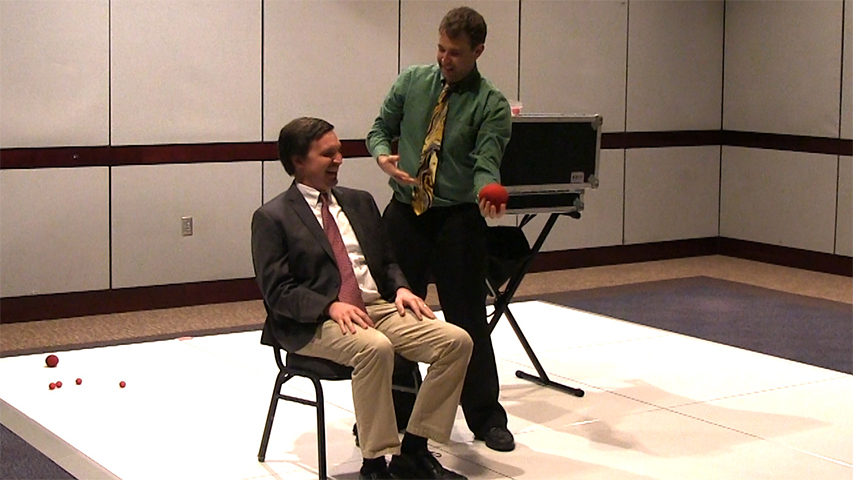 Southeast Culvert, Inc.
"We were very pleased with Paul. He involved the entire crowd and was truly funny. He kept everyone laughing and that is a huge thing for our group. We would recommend him for sure to anyone we knew having a party. Thanks again Paul for a great time!"
- Event Planner, Office Christmas Party in Duluth, GA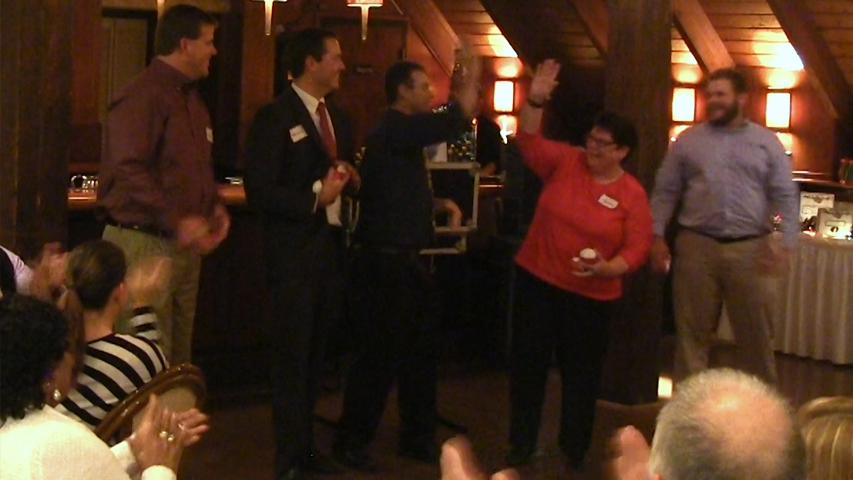 DAVCON, Inc.
"Paul was extremely entertaining and well received by our company folks. We asked for some emphasis on safety as it is a large part of what we do and he blended some very nice ways of mentioning it in his tricks and routines. We would highly recommend him for a company event."
- President, Company Christmas Party in Virginia Beach, VA
Creative Plantscapes Inc.
"Paul Miller was a complete hit!!! He was very energetic and completely hilarious right from the start. Not only is he very talented with his juggling, but also had us baffled with some of his magic!! He was very personable, related to the audience very well, and had us laughing all night long. I would recommend him to anyone who just wants to have a good time!!!"
- President, Company Christmas Party in Lewisburg, PA
Ivan Weaver Construction
"Everything went great. Paul Miller was great. All of the guys absolutely loved him. I really appreciate the clean act and way he conducted himself. I have already referred him to a couple other businesses. Thanks again."
- Office Manager, Company Christmas banquet in Sugarcreek, OH
View All 121 Reviews
Upcoming Schedule
| | | |
| --- | --- | --- |
| 11/8/2019 | New Albany, IN | Evening of Joy |
| 10/21/2019 | Davis, WV | Annual Conference |
| 8/13/2019 | Concord, NC | Annual Conference |
| 7/19/2019 | Kansas City, MO | ORMCA Summer Conference |
| 6/27/2019 | Chapel Hill, NC | Installation Dinner |
| 6/13/2019 | St. Louis, MO | AAWA Spring Conference |
| 5/17/2019 | Hamilton, OH | Annual Staff Appreciation Event |
| 4/24/2019 | Springfield, KY | End-of-the-Year Dinner |
| 4/5/2019 | Savannah, GA | Annual Convention |
| 1/18/2019 | Nashville, TN | Annual Convention |
| 1/12/2019 | Lynchburg, VA | Annual Appreciation Dinner |
| 12/21/2018 | Walnut Creek, OH | Company Christmas Banquet |
| 12/15/2018 | St. Louis, MO | Company Christmas Party |
| 12/4/2018 | Middlebury, IN | Company Christmas Dinner |
| 10/9/2018 | Palmyra, PA | Annual Fundraiser |
| 8/4/2018 | Fort Mill, SC | Annual Meeting |
Where does Paul Miller perform?
Paul Miller has recently performed in: Alabama, Alaska, Arizona, Arkansas, Connecticut, Delaware, Florida, Georgia, Illinois, Indiana, Iowa, Kansas, Kentucky, Louisiana, Maryland, Massachusetts, Michigan, Minnesota, Missouri, Nebraska, Nevada, New Hampshire, New Jersey, North Carolina, Ohio, Oklahoma, Pennsylvania, Rhode Island, South Carolina, Tennessee, Texas, Virginia, Washington DC, West Virginia, Wisconsin, Wyoming, just to name a few.