Backed by over 20 years of experience, Leslie Norris Townsend is easily one of the funniest, most entertaining comediennes working today. Leslie 30+ television appearances include Comedy Central, A&E's An Evening at the Improv, and sketches seen on The Tonight Show with Jay Leno.
As a teenager, Leslie lost her mother to cancer and father to alcoholism. Left to raise her younger siblings, she never lost her positive outlook. She went from food stamps to Star Search grand champion finalist, with $100,000 within her grasp. Devastated that she didn't take home the Grand prize, it wasn't until years later that Leslie saw that God had bigger plans. Her dramatic story will motivate and inspire all.
Leslie left behind a promising acting career to create a better life for her children. In the classic fish-out-of-water tale, she moved from Hollywood to rural Ohio to live and work on her family's 100 year old farm. This only added new material to her already hilarious routines.
Besides being a proud mother, Leslie is also a successful businesswoman. She co-owns Townsend Productions, a 15,000 square foot recording facility in Celina, OH. She brings the same skills to business that has served her so well in life: letting go of ego, making the best of any situation, and good, old-fashioned hard work.
Available Presentations Include:
From Hollywood to the Farm
Agriculture humor from a decidedly different perspective as Green Acres comes to life! In the classic fish-out-of-water tale, Leslie moves from Hollywood to rural Ohio to live and work on her family's 100-year-old farm.
More About This Presentation
Check Availability
Clean Humor and Inspiration
100% clean stand-up comedy, music and audience participation. Leslie can move audiences from tears to laughter while motivating, mesmerizing and captivating each one.
More About This Presentation
Check Availability
Christian Humor and Inspiration
Christian comedy for congregations of every size and personality. Leslie offers an interesting and intriguing look at marriage, motherhood and the perfect balancing act desired by women.
More About This Presentation
Check Availability
Recent Reviews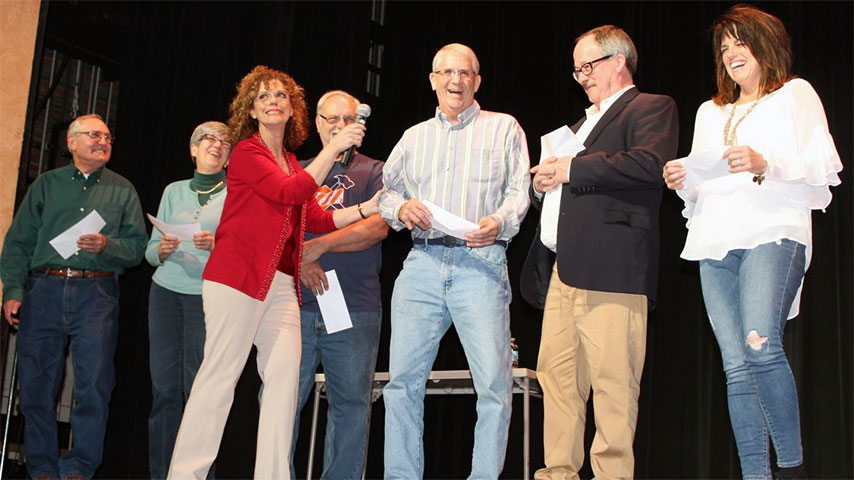 St. Francis Community
"Leslie gave a fantastic comedy performance for our fundraiser for the St. Francis Spirituality Center. Everyone enjoyed her 'down home' humor and personality!"
- Director of Event Planning Office, Comedy Night Fundraiser in Tiffin, OH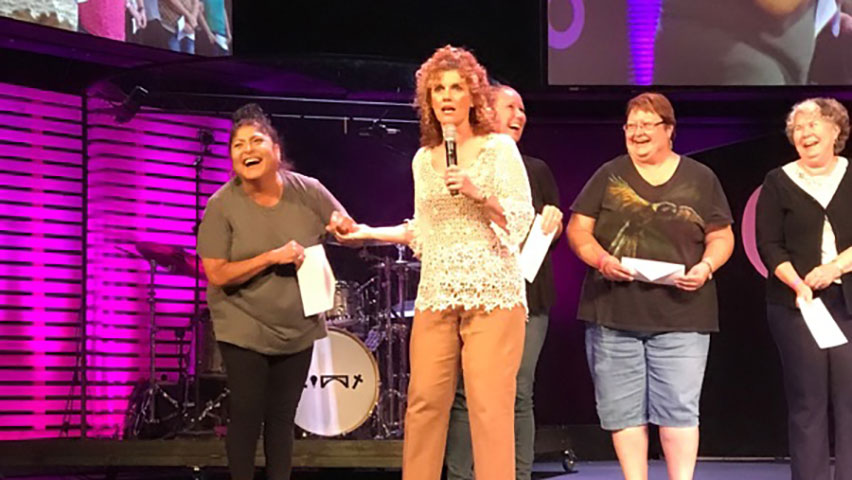 Radiant Church Assembly of God
"We were so blessed to have Leslie Norris Townsend be a part of our event! So many women walked away saying that they had a Fabulous evening! They absolutely LOVED her! Thank you again Leslie for taking time out of your busy schedule to come and spend a few days with us. It was my pleasure to get to know her!"
- Lead Pastor, Girls Night Out in Surprise, AZ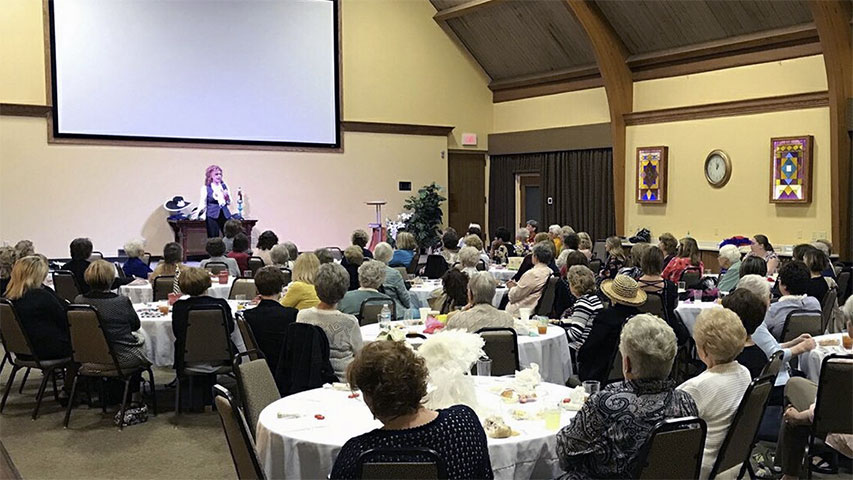 First Baptist Church
"Leslie Norris Townsend had us rolling out of our seats!! One of the highlights of the show was the 12 Days of Christmas! She had audience participation and it was awesome! The audience really resonated with the 12 ladies who were chosen to participate in this skit. One lady told me that she hadn't laughed that hard in a very long time. Another lady told me she needed that because she was having a tough time and she needed to laugh. This was a huge success and the ladies of our church enjoyed it tremendously! Thank you, Leslie!"
- Women's Ministry Director, Women's Tea in Greensburg, IN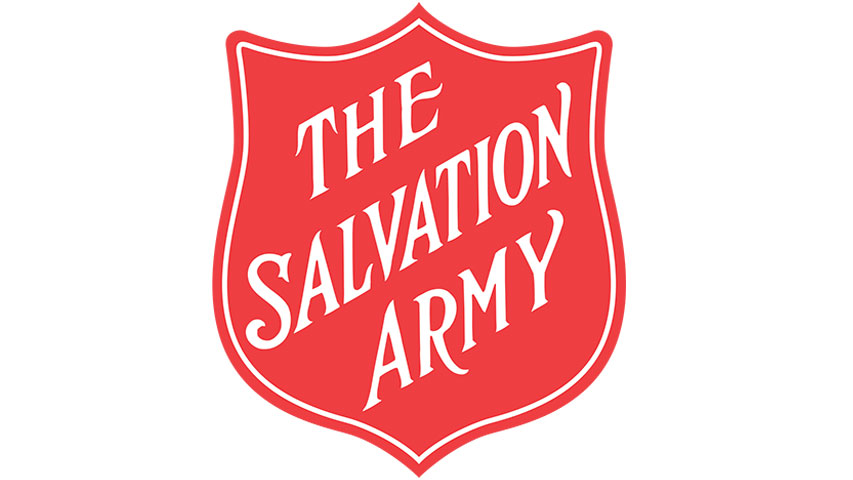 The Salvation Army
"If I have one word to describe Leslie Townsend it would be "Connection" She connects to any type of crowd. She works her trade well. As a comedian she makes you laugh and feels your empty heart with joy. But the "connection" that makes you feel like you're not alone in the world in daily struggles of life and how she brings it all back to laughter and joy is what makes her a good guest for any event. If you want your guests to feel connected, appreciated, entertained, and leave with a soul full of joy, she is your comedian for your special event."
- Major, Women's Retreat in Minneapolis, MN
Grace Community Chapel
"Leslie Norris Townsend was professional, easy to work with, and most of all hilarious! She brought tons of energy and fun to our girls night out at Grace Community Chapel."
- Volunteer, Girls Night Out in St. Peters, MO
First Baptist Church
"Leslie Norris Townsend put on an Amazing Show! She is extremely talented & heart-warming! As she switched from singing, comedy & Improv she captivated her audience. She put her heart & soul into her performance and the audience reciprocated! We haven't laughed that hard in a long time! She was nothing short of Fabulous! A Must See!"
- Program Committee, Girls Night Out in Warren, IN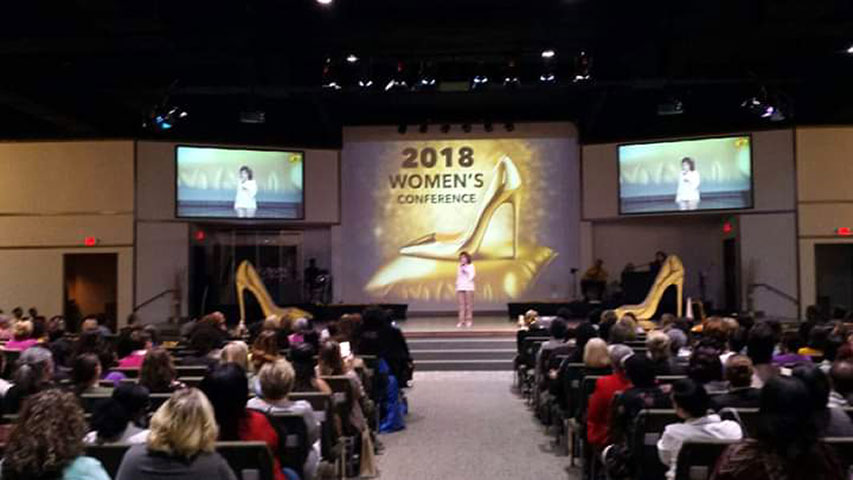 International Praise Church of God
"Leslie Norris Townsend was a professional, she was on time, a great self promoter, she pushed laugher from the stage, and she can sing. Overall she was very funny. She received a standing ovation at the end of the show and had the Women's Conference engaged in the performance. What more can you ask of a comedian?"
- First Lady, Women's Conference in Elgin, SC
The Village Church at Shell Point
"I wanted to let you know how much we enjoyed Leslie's time with us. In one word it was PERFECT! We had a sell-out crowd and could have sold many more tickets if we had the space. It was an amazing event with almost 200 women just having a super fun time. Leslie was all and even more than you advertised her to be. She was easy to work with, lots of fun and just a delightful person in every way. We laughed the entire hour she spoke. Her content was so relatable to us women. She is truly one of the funniest entertainers I have heard. I think the main thing that our ladies enjoyed about Leslie was how she so naturally and comfortably related to us, her audience. Our women enjoyed participating with her and especially when she did the 12 days of Christmas. Leslie even drew the TV man we had on hand into her act. He could not stop laughing. It was all so much fun and I don't know when I have laughed so much and so hard. Thank you for sending her our way! Our ladies here at Shell Point are still talking about Leslie and her time with us and will do so far into the future! She was more than we expected, amazing and wonderful and we loved having her."
- Women's Connections Chair, Christmas Outreach in Fort Myers, FL
Family Worship Center
"Leslie Norris Townsend is a down-to-earth and consummate professional. She gave a humorous and hope-filled Mother's Day presentation that filled the room with love and laughter."
- Pastor, Women's Luncheon in Kokomo, IN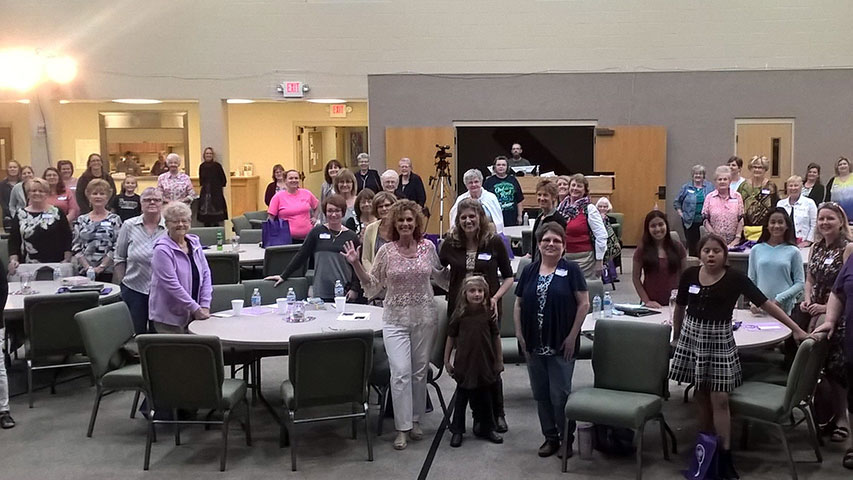 Mt. Tabor Church of God
"We had Leslie Norris Townsend join us for our 2nd Annual Women's Retreat at our church. She was so funny and totally able to relate to our ladies about child rearing, being the wife of a farmer and what it means to live life in a small rural community. Everyone loved the audience participation part of her presentation and her Christian outlook on life. She truly has a gift when it comes to making people laugh and we felt truly blessed to have her at our retreat!"
- Treasurer, Fall Women's Retreat in Celina, OH
Ohio/South Ohio Conference
"Leslie was a joy to have. She exceeded our expectations. Thank you so much for making our event fun and enjoyable. She is an inspiration."
- President, Women's Missionary Society Annual Meeting in Cincinnati, OH
Hamilton Hills Baptist Church
"Leslie Norris Townsend did a wonderful job. She has a very bubbly personality and was a lot of fun. Everyone enjoyed her. I've heard nothing but positive commments from our group."
- Care Pastor, Senior Adult Ministry Kickoff in Fishers, IN
View All 66 Reviews
Upcoming Schedule
| | | |
| --- | --- | --- |
| 5/2/2019 | Tiffin, OH | Client Appreciation Event |
| 4/25/2019 | Beaver Dam, WI | Focus on Women |
| 4/23/2019 | Greenville, MS | Annual Meeting |
| 2/16/2019 | Elkhart Lake, WI | Women's Retreat |
| 2/11/2019 | Morton, MN | Annual Meeting |
| 2/2/2019 | Altoona, IA | Young Farmer Conference |
| 1/25/2019 | St. Peters, MO | Girls Night Out |
| 1/18/2019 | Sugarcreek, OH | Women's Conference |
| 12/15/2018 | Richmond, IN | Company Christmas Party |
| 12/6/2018 | Piqua, OH | Christmas Party |
| 12/3/2018 | Ocean City, MD | Annual Convention |
| 11/3/2018 | Sikeston, MO | Women's Conference |
| 10/19/2018 | Warren, IN | Girls Night Out |
| 10/13/2018 | Elgin, SC | Women's Conference |
| 9/8/2018 | Anderson, IN | Stand Up for Kids Fundraiser |
| 4/20/2018 | Tiffin, OH | Comedy Night Fundraiser |
| 3/22/2018 | Tampa, FL | Ladies Night Out |
| 3/16/2018 | Raleigh, NC | Women's Conference |
| 3/13/2018 | Columbus, WI | Agribusiness Dinner |
Where does Leslie Norris Townsend perform?
Leslie Norris Townsend has recently performed in: Alabama, Arizona, Arkansas, California, Colorado, Florida, Georgia, Illinois, Indiana, Iowa, Kentucky, Louisiana, Maryland, Michigan, Minnesota, Mississippi, Missouri, Nebraska, North Carolina, North Dakota, Ohio, Ontario, Oregon, Pennsylvania, Saskatchewan, South Carolina, South Dakota, Tennessee, Texas, West Virginia, Wisconsin, just to name a few.