Larry Weaver is a nationally-touring, clean comedian with over 25 years professional experience. His easy-going demeanor, Southern charm and quick wit have won the hearts of audiences across America.
Larry grew up in the rural village of Saxapahaw, NC and started performing at a young age. After majoring in accounting at the University of North Carolina, Larry left his CPA dreams behind to pursue a career in stand-up comedy. He has shared the stage with entertainment legends like Faith Hill, Ray Romano, Chris Rock and "Weird Al" Yankovic — just to name a few. You can hear him daily on Sirius XM radio's "Laugh USA" and "Great American Comedy."
Larry is the President of Trusted Speakers, author of "101 Funny Employee Awards", and a recognized expert in Search Engine Marketing. His business insights have been quoted in Inc. Magazine and The Wall Street Journal.
A true veteran of the stage, Larry has headlined well over 1,000 comedy shows, meetings and training sessions at corporate events, Chamber of Commerce banquets, churches, comedy clubs and conferences across 37 states. He has the experience to make your next event a success!
Available Presentations Include:
Good, Clean Humor
100% clean stand-up comedy performance that is highly professional, culturally sensitive and hilariously funny. As heard on SIRIUS XM Blue Collar Radio and Laugh USA, Larry's humor includes tales of growing up in the country, home remedies, family gatherings, marriage, traveling, trying to eat right, and more.
More About This Presentation
Check Availability
Motivational Speaker: Creativity, Attitude, Motivation
Motivational, inspirational, and funny presentation. Professional comedian and business leader Larry Weaver uses clean humor, funny anecdotes, and emotionally charged stories to illustrate the importance of creativity, attitude, and motivation. These topics are crucial to success in any venture, whether your focus is leadership, teamwork, customer service, sales, change, or just reducing stress. The presentation combines stand-up comedy with content – seamlessly intertwined. Your audience will laugh, learn, and leave feeling refreshed.
More About This Presentation
Check Availability
Funny Awards Show
Fun awards show for your audience members hosted by a professional stand-up comedian. Recognize that employee, volunteer or staff member who takes the last cup of coffee, is always losing paperwork, or can never be found.
More About This Presentation
Check Availability
Recent Reviews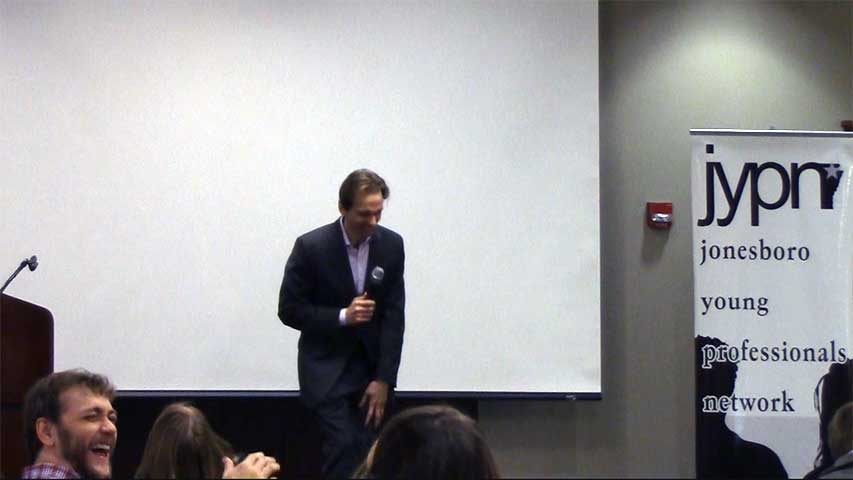 Jonesboro Chamber of Commerce
"Larry Weaver was the Keynote at our annual JYPN Leadership Conference this year. Larry was hilarious, and he even made a point to incorporate some great leadership material that our young leaders could take and apply to their everyday life. Larry was early, ready to go, and we would definitely recommend him for any crowd or environment."
- Professional Development Chair, Young Professionals Network Leadership Conference in Jonesboro, AR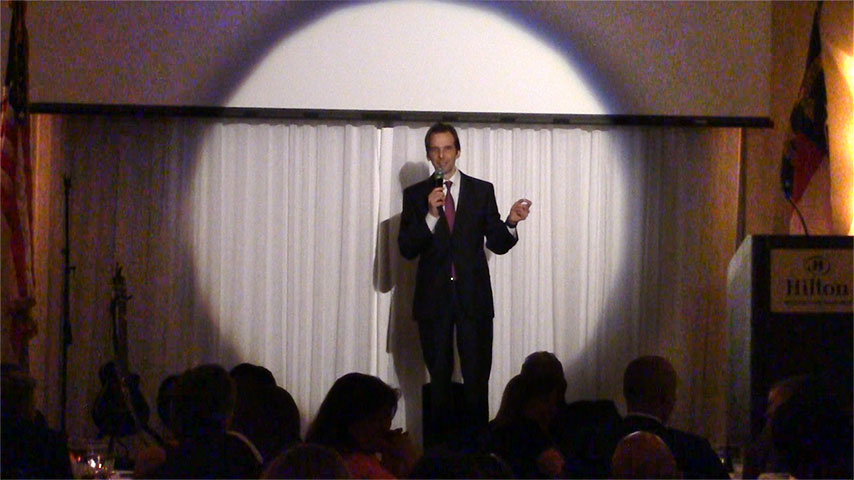 Greater Sumter Chamber of Commerce
"Larry Weaver was great! His show was very much fun, and opening with the awards was a nice touch. Larry was easy to work with and communicate with, and my folks enjoyed the show. He was a great addition to our event. I would definitely recommend him."
- Vice President of Operations, Annual Retreat in Wilmington, NC
Lincoln County Chamber of Commerce
"I have heard nothing but GREAT things about Larry Weaver's performance!!! Our audience loved all the clean jokes and his easy-going personality set the mood! We had a wonderful evening and laughed the entire time! We also loved the songs at the end of the performance. It was a great addition to the show! Off the chart!"
- Treasurer, Annual Banquet in Lincolnton, GA
Claiborne County Chamber of Commerce
"Larry Weaver's performance at the Annual Claiborne County of Commerce was absolutely hilarious. Everyone truly enjoyed his upbeat entertainment and interaction with the audience. There was never a dull moment. I have had more compliments on this years Chamber of Commerce dinner than ever before. I would definitely recommend Larry Weaver Entertainment for an enjoyable evening to remember. Larry was awesome."
- Executive Director, Annual Banquet in Tazewell, TN
McNairy Regional Alliance
"Larry Weaver was wonderful. He was very professional and easy to work with. His style of comedy resonated well with our audience. The feedback was awesome. We were very happy with his performance."
- Director of Chamber Programs, Annual Banquet in Selmer, TN
Hyde County Chamber of Commerce
"The Chamber would like to thank Larry Weaver for his time and his talent to make people laugh. It was a great show enjoyed by all! We hope he will come back again in the future!"
- President, Annual Banquet in Swan Quarter, NC
Marshville Chamber of Commerce
"Great show! Good clean southern comedy. Larry Weaver's performance made the evening lighthearted, and having him follow the Induction of Officers allowed for an upbeat transition to our Citizen of the Year presentation. We're still laughing about the joke he made about our Town Hall being next to the Bojangles. Too funny! I have had so much positive feedback from the audience. We loved it!"
- Board Member, Annual Banquet in Marshville, NC
View All 128 Reviews
Upcoming Schedule
| | | |
| --- | --- | --- |
| 3/8/2019 | Jekyll Island, GA | Annual Conference |
| 2/23/2019 | East Earl, PA | Driver Safety Awards Banquet |
| 1/31/2019 | Farmville, NC | Safety Banquet |
| 1/19/2019 | Nashville, TN | Annual Convention |
| 1/11/2019 | Greenville, SC | Annual Meeting |
| 1/8/2019 | Asheville, NC | Southeastern Apple Growers Meeting |
| 12/21/2018 | Franklin, NC | Company Holiday Party |
| 12/8/2018 | Elverson, PA | Company Christmas Party |
| 12/2/2018 | High Point, NC | Company Christmas Party |
| 12/1/2018 | Greenville, SC | Company Christmas Party |
| 11/18/2018 | Tampa, FL | Harvest Celebration Fundraiser |
| 11/3/2018 | Greensboro, NC | Company Meeting |
| 11/1/2018 | Greenville, SC | New South Comedy Festival |
| 10/1/2018 | Charleston, SC | Fall Convention |
| 9/26/2018 | Nashville, TN | National Convention |
| 9/11/2018 | Biloxi, MS | Annual Meeting |
| 8/24/2018 | Houston, TX | Teacher Convocation |
| 8/10/2018 | Cairo, GA | Employee Appreciation Event |
| 8/9/2018 | Opp, AL | Fundraiser Gala |
| 8/6/2018 | Autryville, NC | Clement Volunteer Fire and Rescue Appreciation Dinner |
| 8/3/2018 | Greensboro, NC | Deployment Day |
| 7/30/2018 | Lafayette, TN | County Wide Teacher Professional Development Inservice |
| 7/18/2018 | Toledo, OH | Customer Appreciation Day |
| 7/14/2018 | Cary, NC | Cary Theater Concert |
Where does Larry Weaver perform?
Larry Weaver has recently performed in: Alabama, Arkansas, Delaware, Florida, Georgia, Indiana, Iowa, Kansas, Kentucky, Louisiana, Maryland, Mississippi, New York, North Carolina, Ohio, Oklahoma, Pennsylvania, South Carolina, Tennessee, Texas, Virginia, Washington DC, West Virginia, Wisconsin, just to name a few.