Leslie Norris Townsend
Reviews
Filter Reviews: Most Recent (71), Association, Chamber, Christian, Corporate, Non-Profit, Social, Theater, Agriculture, Christmas Party, Construction, Finance, Fundraiser, Healthcare, Manufacturing, Seniors, Women,
Showing: Healthcare Reviews
American Heart Association, Inc.

"Leslie Norris Townsend was very easy to work with and got some great laughs."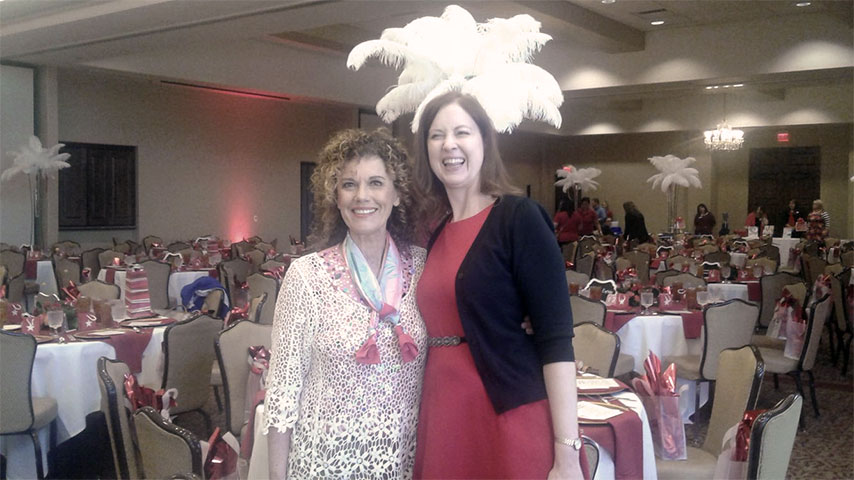 Pars Brain and Spine Institute

"Leslie Norris Townsend was absolutely wonderful. She meet all of my expectations and more. The employees and physicians really laughed which is exactly what they needed. One of our CEO's from local area hospitals participated in one of her activities, he told her he was the Janitor. He text me later that night and told me he had a great time. So thank you and Leslie. It was the perfect party."
Mercer Health

"I wanted to let you know how pleased our guests were with Leslie Norris Townsend. She was professional and connected well with our audience. The 12 Days of Gifts were quite the hit!"
Mount Carmel Haven of Hope

"We had Leslie Norris Townsend as the main event for an October Breast Cancer Awareness event. The audience was breast cancer survivors that participate in our survivorship programming. We were delighted with the outcome. Leslie was great. She really approached the event as laughing in the face of adversity and how laughing through life is therapeutic and freeing. She warmed the crowd immediately upon her entrance with an upbeat song. The group was able to relax and really get into the performance. Leslie hit on common topics and themes that all of us face in life and joked/laughed her way through them allowing us to join her. After the show, one of our survivors came up to thank us for inviting Leslie and allowing the group to have a night off. Everyone gave Leslie praise for connecting with a tough group that has been through a lot. We were very pleased with our experience."
Ohio Association of Ambulatory Surgery Centers

"Leslie Norris Townsend was awesome. Love her to death!"
Florida Hospital

"We were really happy with Leslie Norris Townsend. She is not only funny but an amazing human being. We loved having her. All four of our shows were rated 96-99/100 and the feedback from the audience was superb! We had people requesting to bring her back next year. Some even said that they hadn't enjoy themselves so much in years. There are other departments within our system that hold charity events throughout the year and are considering Leslie after seeing her in action. Working with Larry Weaver Entertainment and Leslie was a pleasure."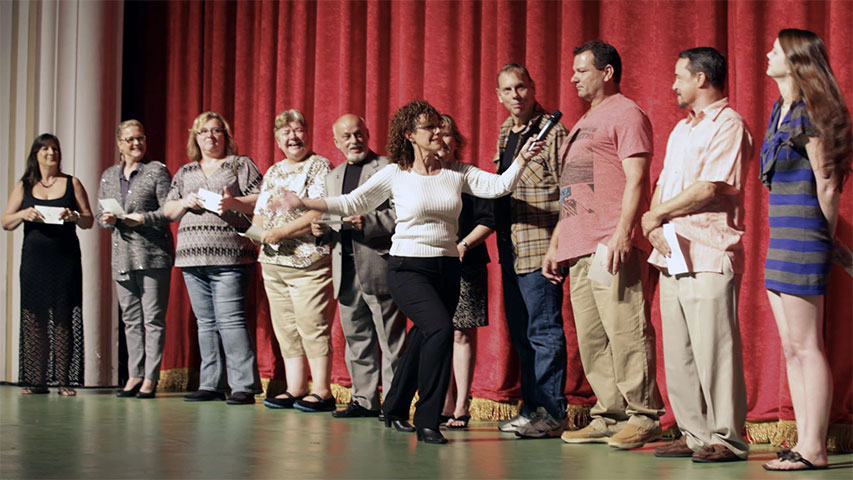 Princeton Community Hospital

"Our audience loved Leslie Norris Townsend. She gave a very good performance."
Marshall Medical Centers

"This is our second time using Leslie Norris Townsend this year. As before, she did an absolutely OVER THE TOP performance for our group!!!! We appreciate her talent so much and loved having her back to good ol' Alabama!"
Marshall Medical Centers

"Leslie Norris Townsend did an amazing job, exceeding all of our expectations!! Both Leslie and Larry Weaver Entertainment were an incredible pleasure to work in making preparations for the event date - very organized and accommodating. Leslie's performance at the event - a "Girls' Night Out Comedy Club" sponsored by our local, community-owned hospital - was nothing short of spectacular!! She was able to quickly gauge exactly what material was appropriate and best-suited for our particular group of ladies an"
Effingham Health System

"We very much enjoyed Leslie Norris Townsend's performance. Our CEO was particularly happy with the way our doctors were drawn into the interactive finish. We received lots of compliments."
---