Filter Reviews: Most Recent (174), Association, Chamber, Christian, College, Corporate, Non-Profit, Other, Social, Theater, Agriculture, Christmas Party, Construction, Education, Family, Finance, Fundraiser, Healthcare, Hospitality, Military, Real Estate, Safety, Seniors, Volunteer, Youth,
Showing: Volunteer Reviews
Victory Church

"John Felts was professional in every aspect of his performance. Loved how he made his routine personal by including so many church personnel in his opening session. We all got a healthy laugh from the light-hearted comments and personal touch. We all enjoyed interacting with him."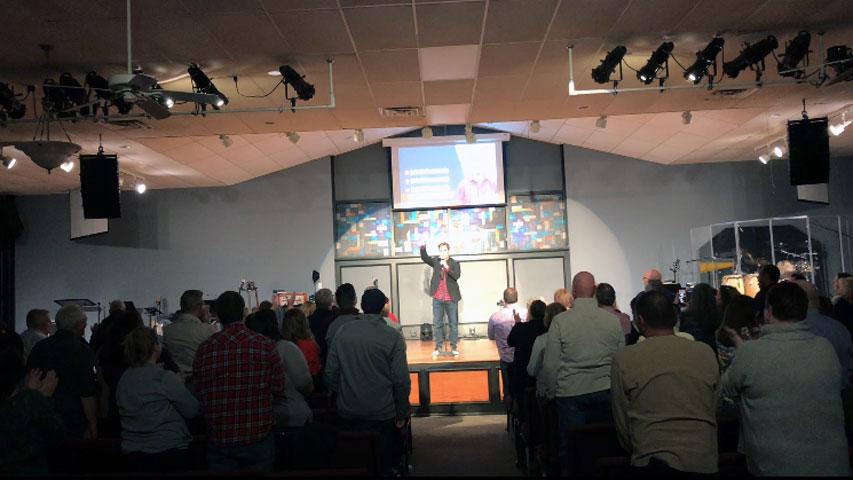 Christ Community Evangelical Free Church

"John Felts was fabulous! We really enjoyed having him at our church. It was even better that he personalized his material to our area and our church. It made for a fun evening! Such a blast!"
The Mill Church

"John was awesome. John had researched our church and was able to connect with us immediately which helped everyone relax and have a good night. Several of his joke were being repeated the next morning at church!! John connected with a very diverse age group and kept everyone in stitches. He was clean, professional and hilarious. If you are having an event and looking to have a fun and laughter-filled night, stop searching and invite John Felts!"
Grace Church

"We had John Felts for an volunteer appreciation event at our church and he was amazing. I was very impressed by the amount of homework he did about our church and our area to personalize his act. He was very friendly and hug around after the event to meet and talk with our people. Great Job!!!!!!"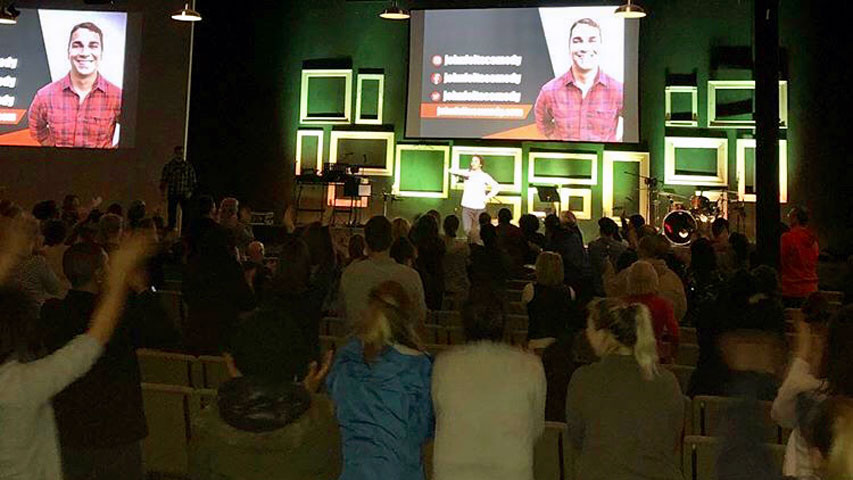 First Baptist Church of Red Oak

"John Felts did a great job entertaining our people and our people really enjoyed him!"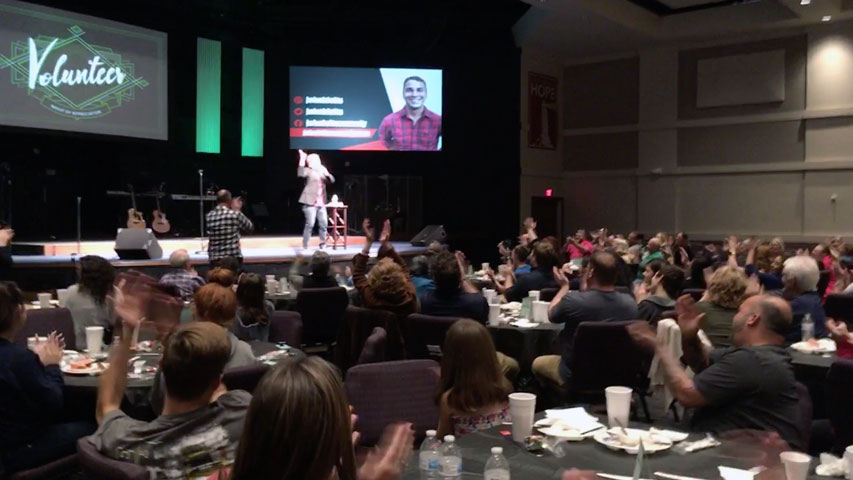 Mission Serve Walterboro

"John Felts was extraordinary. Prior to the event, we were in regular contact. On the day of the event, he arrived early and was well-prepared for the event. His audiovisual use of information provided to him allowed him to connect quickly with the crowd of nearly 200, most of whom were teenagers. John was warm, transparent, engaging, and extremely funny. Woven within his comedy were messages of character and responsibility. He might have arrived as a stranger to our audience, but he left a rock star. We hope to be able to work with John again one day."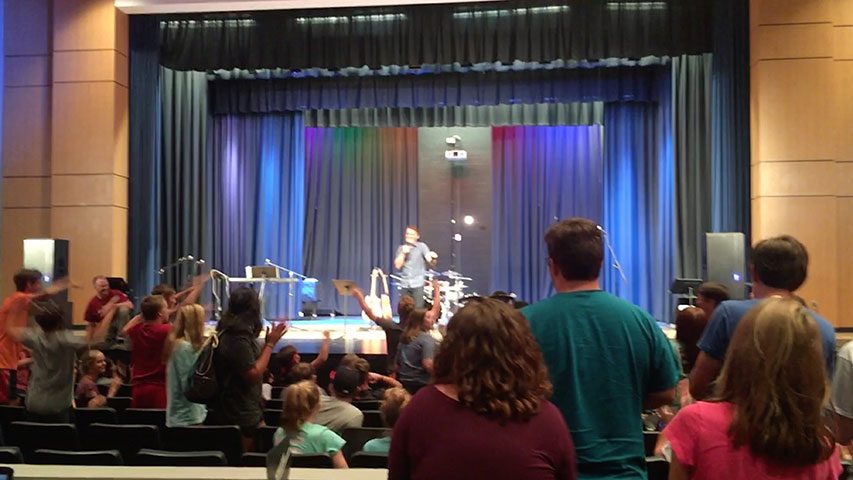 Ward Church

"John Felts is extremely funny, friendly and can easily relate to any group that he is asked to perform for. It was an amazing night . We had volunteers of all ages at our event and there was something for everyone. Everyone was laughing the entire night."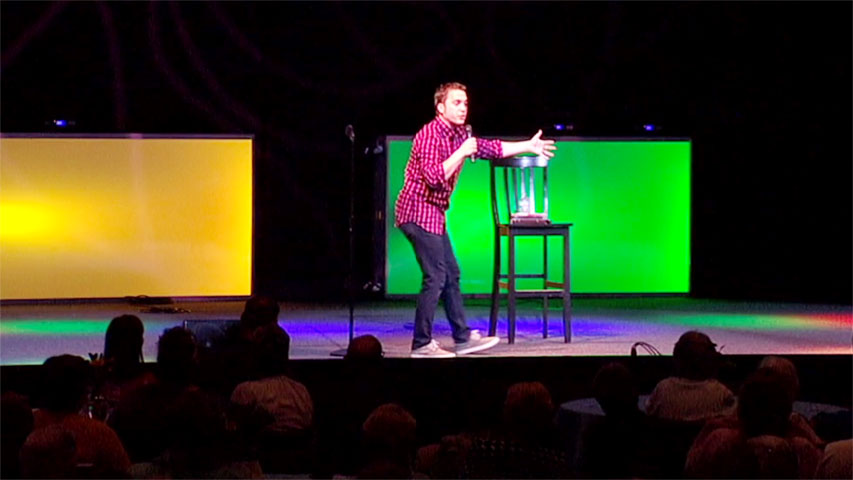 CrossPoint Church

"John Felts made our Volunteer Appreciation Night a blast! The audience, consisting of mixed ages, appreciated the humor throughout the show as was heard from the many laughs. I have been getting nothing but excellent feedback from the people who attended and them asking for his information as well. If any organization is looking for good, clean comedy, John Felts is your guy!!"
GraceWay Bible Church

"John Felts was very professional and fun! We had a mixed group of children thru adults. He related well to everyone. He had the children eating out of his hand! They loved him."
Cornerstone Church

""REFRESHING!" - over and over that was the phrase we heard from our church volunteers when talking about the banquet we hosted for them with John Felts as the entertainment. The personal touch he added with his thorough research of our church is what made his performance like no other. John was very funny, professional, and personable. He interacted with our people not only during the performance but before and afterward. We actually had a few volunteers think he was a new volunteer. I will definitely be recommending him to all of my Pastor friends. We believe, like the Bible says, "laughter is medicine" and we all got an overdose that night!!"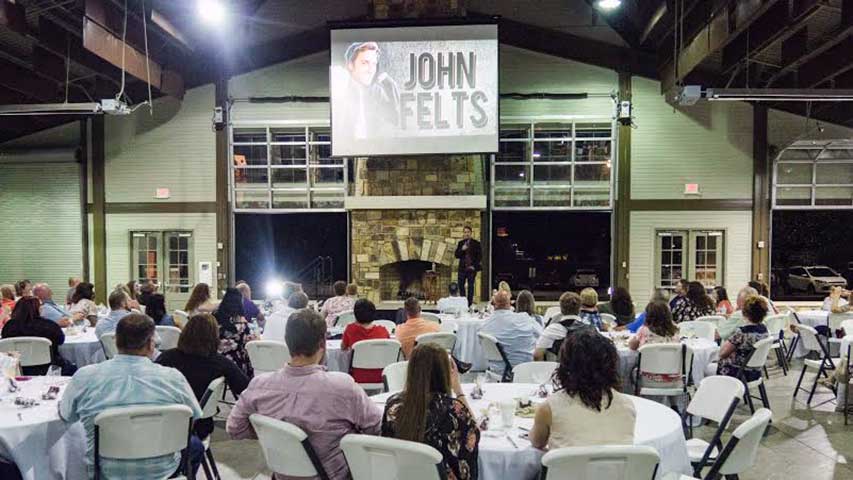 Calvary Chapel Southbury

"John Felts was amazing! He was perfect for our volunteer appreciation and everyone present gave rave reviews! He took time to get to know us personally and the show felt tailor-made. People were laughing so hard they teared up. He was super professional, prompt, connected with the audience and on an individual basis. I highly recommend John for any gathering! Super happy we had him join us!"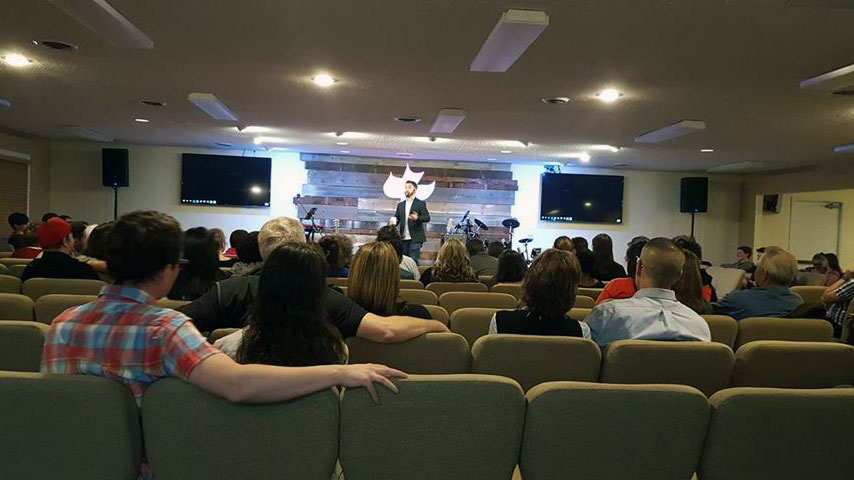 LifeChurch

"John Felts was incredible fun, intentional and thorough in his research & his jokes about our organization. He arrived early to make sure he was all set up with tech. It was an amazing night, and John was certainly one of the highlights for everyone. He engaged with the audience authentically & was super easy going."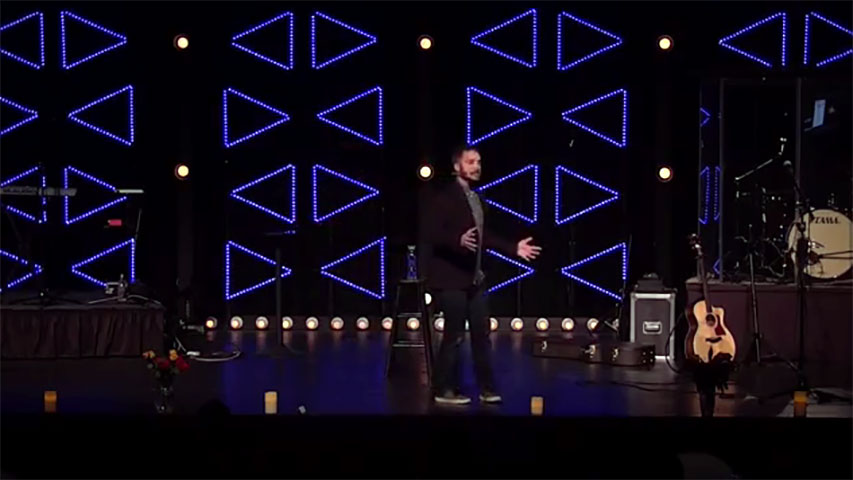 Black Rock Church

"John Felts was fantastic both on and off the stage. He communicated frequently with us in the weeks before the event and mingled with our congregation when he got there. It is hard to find someone who excels at clean humor and John met our expectations and more. He was incredibly funny and took the time to customize his show to our church and community. John had over 200 people laughing and we sent him off with a standing ovation!"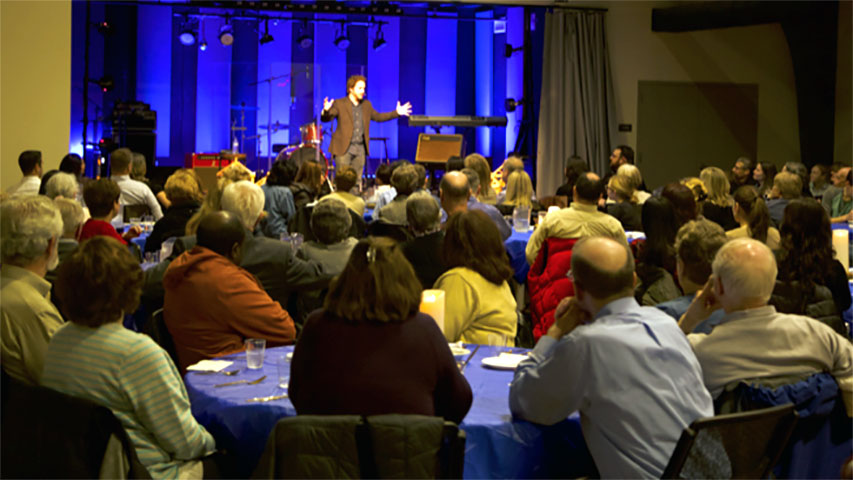 LifeChurch

"John Felts did a really thorough and amazing job with our event! Even through the trials of flight delay and travel difficulties, he rocked our event and made it super personal to our community. It was a pleasure to have John work our Volunteer Appreciation Dinner, and I would highly recommend him for any event out there!"
Destiny Christian Center

"The comedy of John Felts was a big hit at our event. He was very prompt and fit in with our audience very well. The presentation was very good and he used the information I gave him very effectively. The whole experience enhanced our event. Overall, we were very pleased. Thank you. Blessings!"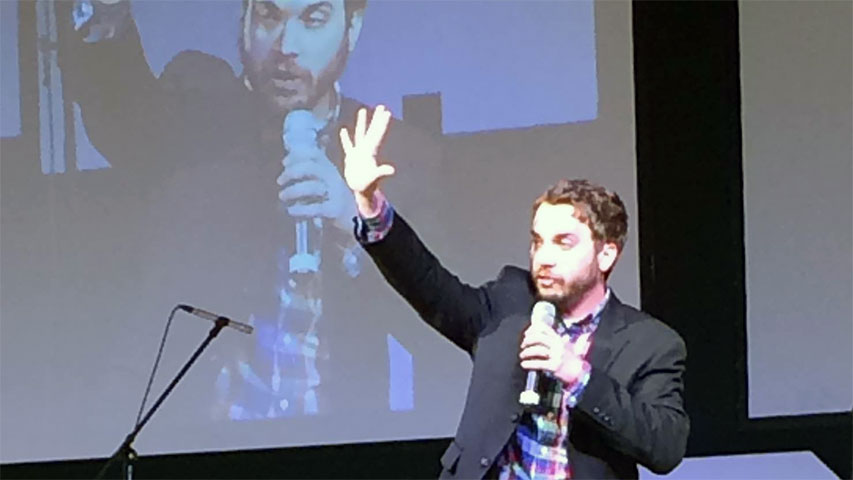 Church52

"Our congregation LOVED John Felts! He was extremely down to earth, he arrived in plenty of time, interacted with all of our staff and made all of us feel like his friends. His show was fantastic! People are still laughing about many things he said that evening. It was a great evening. Thank you!!"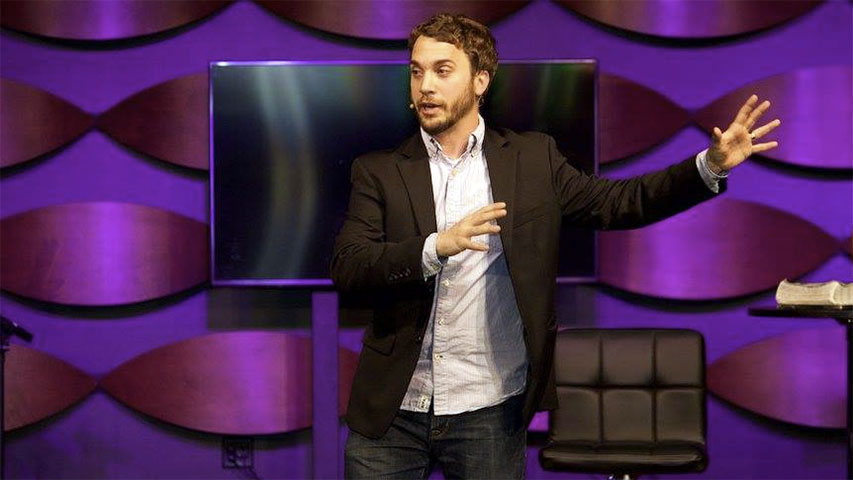 Family Worship Center

"John Felts was fantastic! His pre-event communication was excellent, gathering community and church information to personalize his performance. He was prompt, professional, co-operative and thorough in his preparation. He arrived an hour or more before the event for light and sound check, and gave a stellar performance that was enjoyed by all. I think he was the most well-prepared comedian we have hosted. I would recommend him to anyone."
Skyline Church

"This was the second time we had John Felts at our church, and he exceeded our expectations. It was so nice to work with a performer who is not only extremely talented and entertaining, but also so great to work with. It was clear from the beginning that his primary goal was to make the whole experience incredible for everyone. He was flexible to meet our needs. He is humble and professional at the same time. The kids LOVED him and the adults LOVED him. The feedback we have received has been tremendous."
Tree of Life Church

"We loved John Felts! Young and old gave us such positive feedback on the evening. I HIGHLY recommend him. He was funny, relevant and sweet. Good clean humor that any age group will enjoy!!"
---