Filter Reviews: Most Recent (174), Association, Chamber, Christian, College, Corporate, Non-Profit, Other, Social, Theater, Agriculture, Christmas Party, Construction, Education, Family, Finance, Fundraiser, Healthcare, Hospitality, Military, Real Estate, Safety, Seniors, Volunteer, Youth,
Showing: Agriculture Reviews
Zimmer Tractor

"John Felts used 'real time' pics that had been taken during the evening and Facebook posts which he showed on the screen to make light fun of some of our employees. As previous comments, he made his program relevent to our company and town. We are very leary of comedians because they can quickly head to the gutter which embarrasses us and our employees. John kept it all G or PG and he was hilarious. We received lots of compliments from our employees as to how much fun they had at our Christmas party."
Grant County Chamber of Commerce

"John Felts did a good job of research on our community so that he could personalize his presentation. We received great feedback from our guests. He was very easy to work with and I would recommend him wholeheartedly!"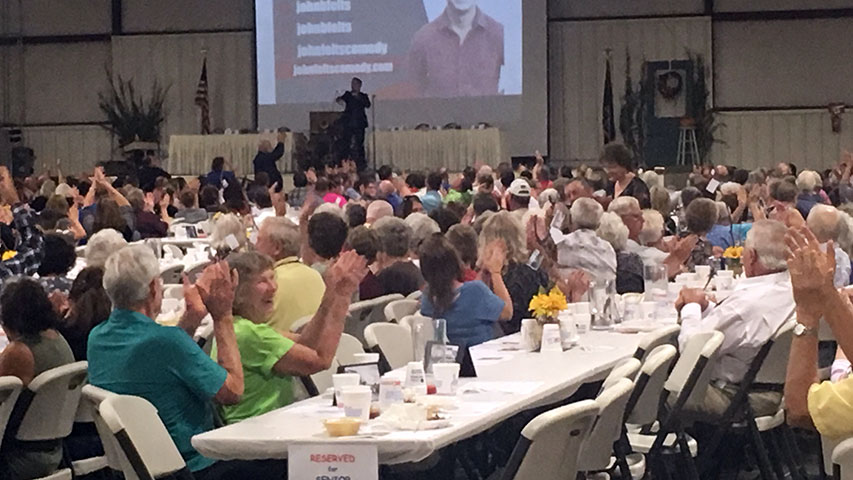 Anson County Cooperative Extension

"We had a wonderful time with John Felts at our Farm-City Week Dinner. He was super! He arrived early, mingled with the crowd, picked out some great ones to pull up on stage, and made everyone feel right at home. The audience LOVED the dyslexic card trick. Too funny. We would recommend John to any group. Super super professional."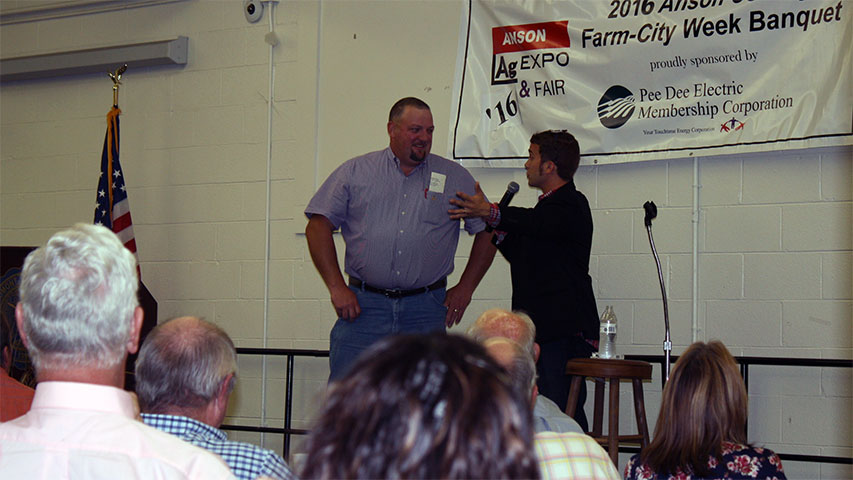 ---