Filter Reviews: Most Recent (255), Association, Chamber, Christian, Corporate, Non-Profit, Other, Social, Theater, Agriculture, Christmas Party, Construction, Education, Family, Finance, Fundraiser, Healthcare, Hospitality, Manufacturing, Military, Municipal, Real Estate, Safety, Seniors, Technology, Transportation, Utilities, Volunteer, Women, Youth,
Showing: Association Reviews
South Carolina Hospital Association

"Arthur DELIVERED! I was looking for a magician/comedian who provided the "wow factor" for this event - and oh boy did he ever! Our guests were still talking about his performance the next day. Arthur was professional, respectful, reliable, and his material, as well as his personality, was perfect for our group. THANK YOU!"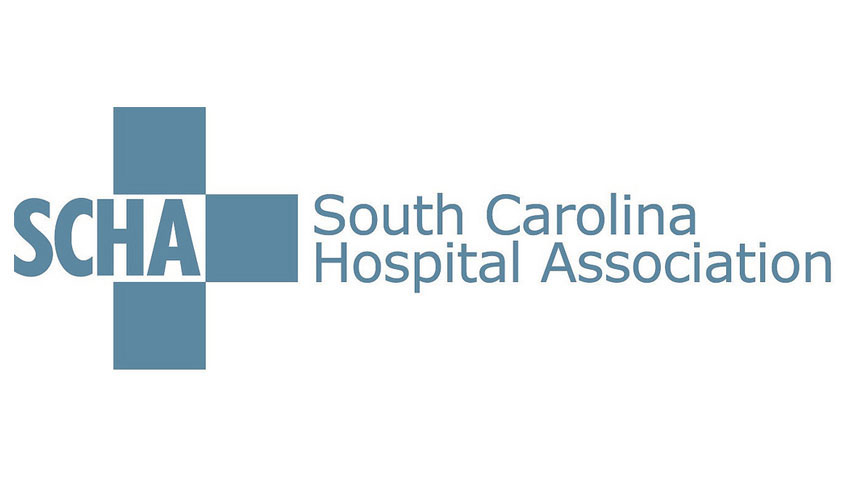 Wisconsin Association of Dairy Plant Field Representatives

"Tim did a great job! Our association really needed a good laugh and Tim delivered. Tim is also very easy to work with and you can tell he cares. We received great reviews for Tim following our conference. Thank you!"
North Carolina Potato Association, Inc.

"Mike did a great job! Very funny and entertaining. The crowd enjoyed him."
New Hampshire Government Finance Officers Association

"We needed a "cleaner" comedian for our group and Ross did a great job of going right up to the line but not crossing it. People were talking about how funny he was the next day at the conference and we can be a tough group!"
Florida Gift Fruit Shippers Association

"At the last minute the speaker we had booked had a family emergency. Tim very graciously filled in for him and did a phenomenal job. He had less than 24 hours to prepare, but be came into our group and nailed it. Everyone enjoyed it."
Mechanical Contractors of Southern Indiana

"I had so many people come up after Matt's show and compliment the entertainment. He killed it. Thanks again for a wonderful evening. I will be meeting with the board in January and am going to make a motion to have Matt back next year."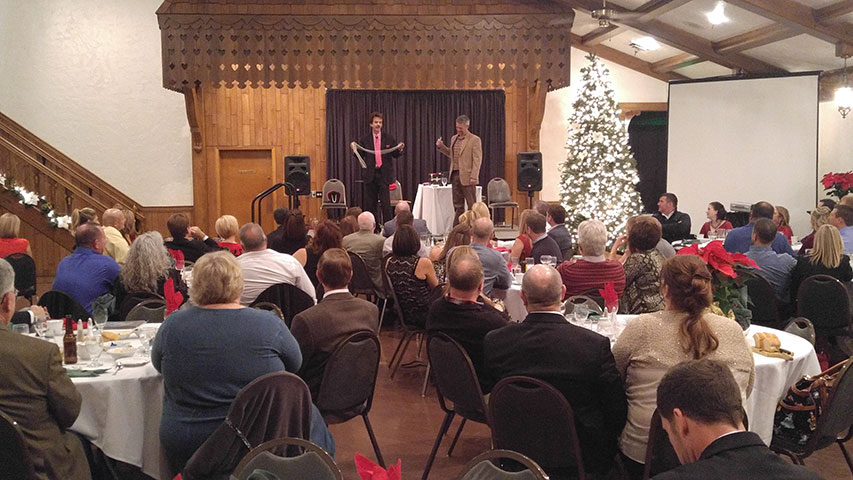 Virginia Manufactured and Modular Housing Association

"We surveyed our attendees. Ross received a score of 4.5 on a scale with 5.0 being awesome. He was prompt and accommodating to changes in performance time. He researched our group to ensure his performance related to the audience."
Maine Healthcare Financial Management Association

"We couldn't have picked a better comedian! Karen had the whole group laughing from the moment she started to the very end. No wonder she is called Maine's funniest mom! After the event, we received numerous comments from the audience how much they enjoyed the show and thanking the organizers for finding such a great entertainer. Hilarious, clean comedy, perfect for a professional group, highly recommend it!"
North Carolina Apple Growers Association

"Sid did a great job. His presentation was very good, funny and clean natured. I have received comments, all positive, on how much they enjoyed the entertainment. He arrived promptly, was set-up on time and was pleasant to talk to."
Associated General Contractors of Texas

"Dennis Regan's low key approach was well received. Everyone came away completely satisfied. Dennis is highly professional and prepared for specifically for the audience."
Michigan Lumber & Building Materials Association

"Andy did an excellent job at both of events. He arrived ahead of schedule for both events and was flexible in adjusting his performance start time in order to accommodate the conclusion of the meal so there was no down time. Andy was engaging with the audience and drew them into his comedy routine which made his performance more personable."
National Association of Residential Property Managers

"We are were thrilled with Greg's performance! He did a great job and we had so many members tell us how much they enjoyed his material! We are 100% pleased and will recommend him to our other organization contacts!!! Thank you!"
Maryland Children's Alliance

"Leighann was great. Lots of positive feedback. We all laughed for solid hour!"
West Virginia Trucking Association

"Greg was great! We couldn't have ended the meeting on a better note!"
North Dakota Safety Council

"Vic was absolutely outstanding! People are still laughing just talking about some of his stories! He was great to work with and I would highly recommend him and I think the other 550+ people that heard him would say the same. He will be hard to top as and entertainer for our next years conference."
National Association of Residential Property Managers

"Greg participated with attendees prior to his presentation. He then used material in his presentation that really wowed the audience."
State Employees Association of NC

"We were pleased with Greg's performance. We had last minute changes and he rolled well with the punches - which was much appreciated. The skits that pulled people up on stage were a tremendous hit."
Cuming County Feeders Association

"Vic was great. Many attendees said it was the best banquets ever and Vic was a big part of that. He handled the variety of the crowd quite well and I know we chose well from the crowd's response."
Printing Industry of the Carolinas, Inc.

"Greg did a phenomenal job and we are very grateful. Although PICA sponsored awards are quite prestigious, the presentation ceremony can become rather robotic and mundane. But the talent and humor he brought to Saturday night's program made it an exciting, entertaining and enjoyable evening for the entire audience. We appreciate the unique humor and talent Greg added to the program, and we look forward to having him back with us soon!"
---