Filter Reviews: Most Recent (255), Association, Chamber, Christian, Corporate, Non-Profit, Other, Social, Theater, Agriculture, Christmas Party, Construction, Education, Family, Finance, Fundraiser, Healthcare, Hospitality, Manufacturing, Military, Municipal, Real Estate, Safety, Seniors, Technology, Transportation, Utilities, Volunteer, Women, Youth,
Showing: Agriculture Reviews
Wisconsin Association of Dairy Plant Field Representatives

"Tim did a great job! Our association really needed a good laugh and Tim delivered. Tim is also very easy to work with and you can tell he cares. We received great reviews for Tim following our conference. Thank you!"
Ursa Farmers Cooperative Co

"Andy presented fun family friendly entertainment. He successfully pulled in the audience with participation and made It even more entertaining!! I heard a lot of great comments about the performance."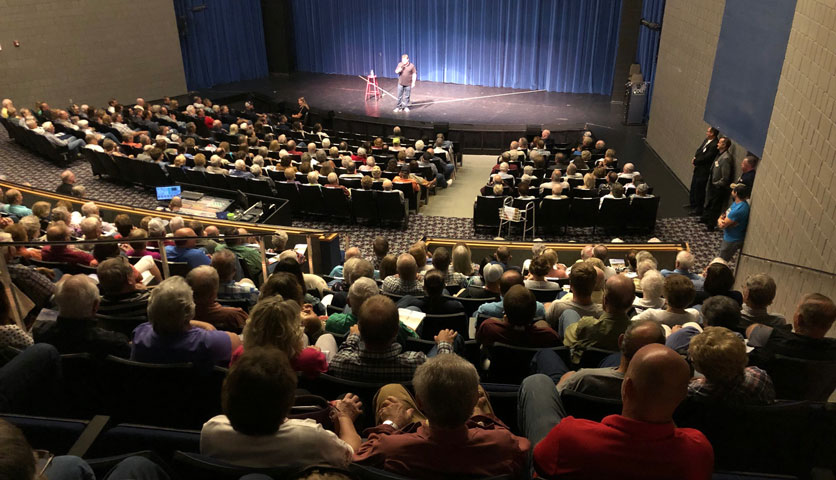 North Carolina Potato Association, Inc.

"Mike did a great job! Very funny and entertaining. The crowd enjoyed him."
Nutrien Ag Solutions

"Andy was exceptional! He interacted with the audience and kept us laughing and entertained."
Brubaker Grain

"We had Arthur for our company Christmas Party and he did a great job of engaging our employees, received many compliment on his presentation!"
Florida Gift Fruit Shippers Association

"At the last minute the speaker we had booked had a family emergency. Tim very graciously filled in for him and did a phenomenal job. He had less than 24 hours to prepare, but be came into our group and nailed it. Everyone enjoyed it."
Helena Chemical Company

"Tim was very accommodating before and after the show. His content was really good and funny. Our customers loved his show."
Crop Production Services

"Tim was outstanding! He had the crowed laughing the entire show!!! It was great. Very professional. Material was spot on for our Grower Meeting."
Anson County Cooperative Extension

"Mike Goodwin is just wonderful. We loved him! If you are looking for someone who can relate to southern peculiarities, he is definitely your guy. Prompt, courteous and professional, we could not have asked for a better entertainer. Thanks for sending him our way!"
Helena Chemical Company

"We had approximately 300 customers at our Appreciation Banquet. Sid did a great job of entertaining our crowd. He stayed around afterwards to visit with some of them, which was awesome because he still had them laughing. We got a lot of good feedback the next couple of days. We would definitely consider hiring him again. Thank you."
North Carolina Apple Growers Association

"Sid did a great job. His presentation was very good, funny and clean natured. I have received comments, all positive, on how much they enjoyed the entertainment. He arrived promptly, was set-up on time and was pleasant to talk to."
Alabama Farmers Cooperative, Inc.

"Our experience with Vic was extremely good. He was punctual, asked good questions about the audience prior to performance, and used the information well. The managers enjoyed him very much. So much so, I would like to discuss how we can get him again."
ALMACO

"Greg is incredibly professional and prepared - we spoke at least 3 times prior to the party and then met to discuss last minute arrangements a few hours ahead of time. He put so much thought into our custom show - it was really impressive."
Agri-AFC, LLC

"Vic kept everyone laughing!!!! I had people tell me that this was the best entertainer we'd had & we've had some good ones. Vic actually knew some of our employees, which made his performance even more special! Excellent!"
Corn Products International

"Carl was very entertaining. Everyone enjoyed the show. He was professional and arrived early to check on the set-up. I cannot figure out how he got the watch off that woman's arm, so I'll have to see the show again!"
Murphy-Brown, LLC

"Everyone in our company is still talking about the performance and how great it was. This truly was a great experience for all of our attendees."
Cuming County Feeders Association

"Vic was great. Many attendees said it was the best banquets ever and Vic was a big part of that. He handled the variety of the crowd quite well and I know we chose well from the crowd's response."
---