Christian Comedy by John Felts
About the Presentation
Faith-based, clean comedy for churches, charities, and Christian companies. Each show is custom fit to the ministry or faith-based cause by gathering information prior to the performance to create that personal feel.
Show your staff, students, families or group a good time through John's clean and carefully put together set. Whatever you want to communicate to your audience, John can make sure your crowd walks away knowing exactly what you want them to.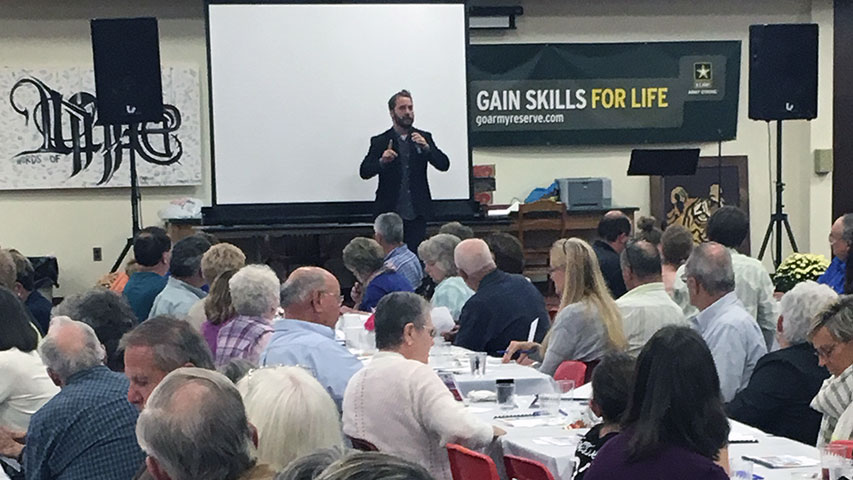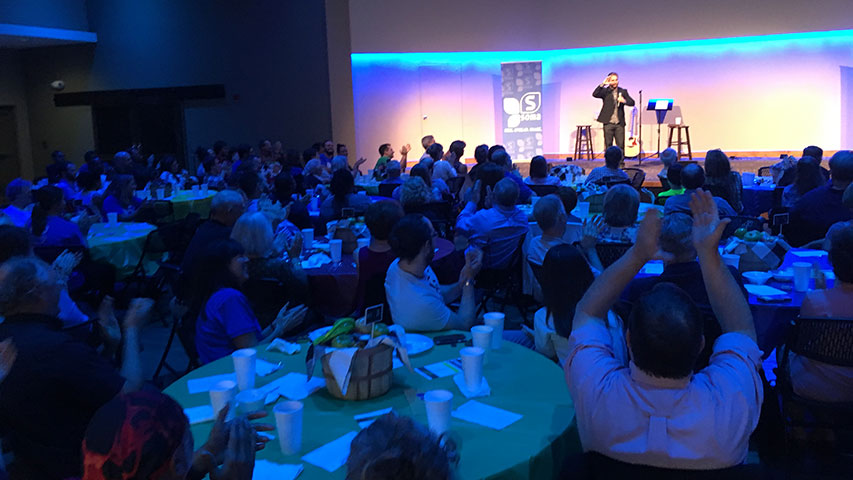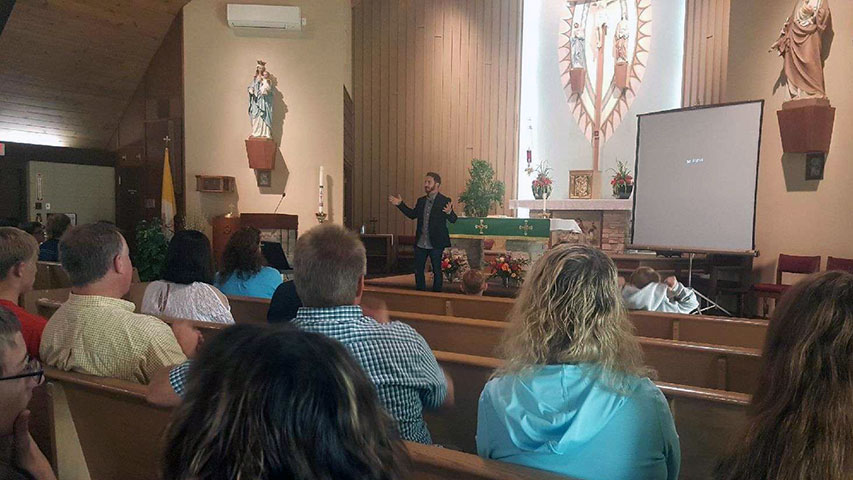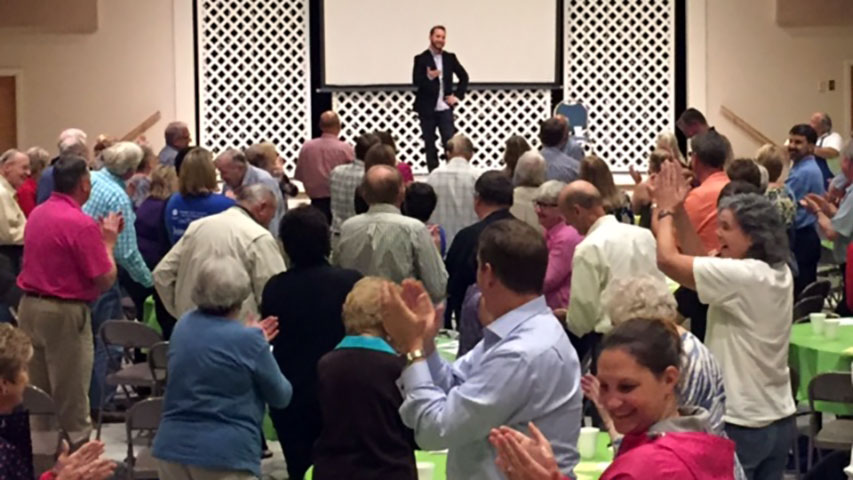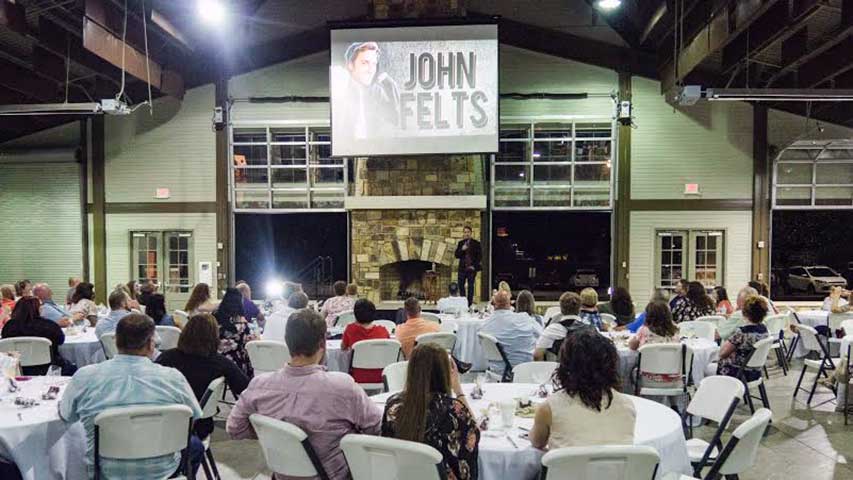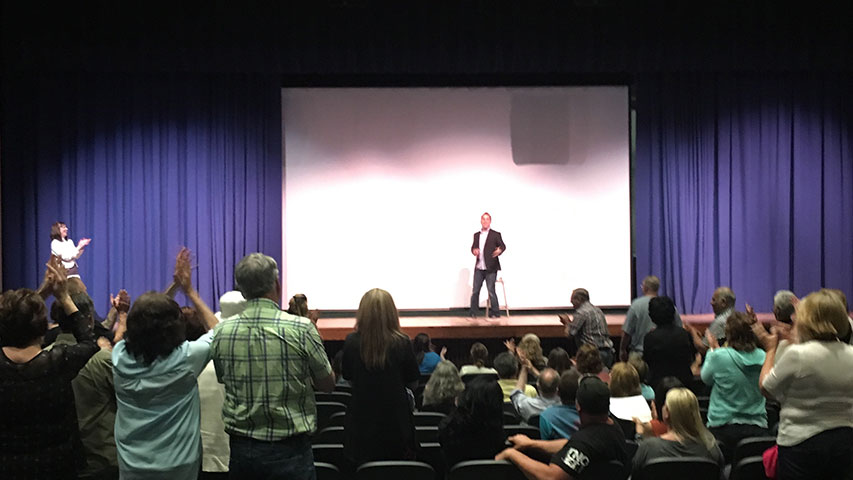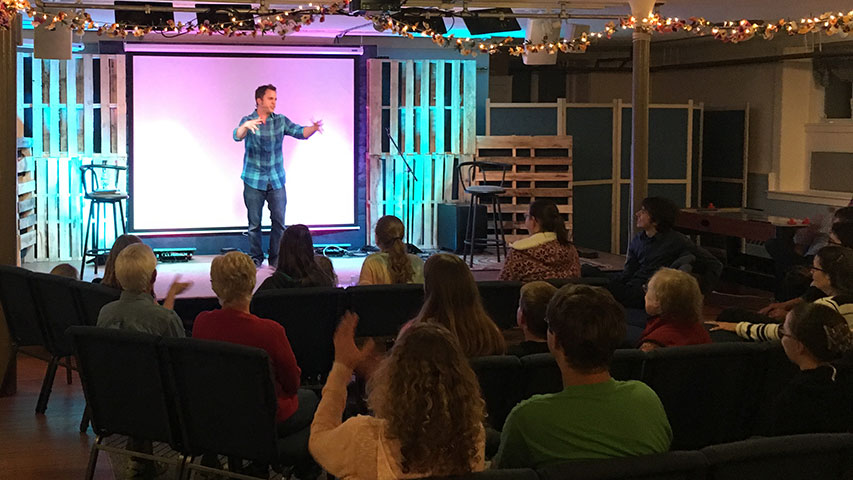 Recent Reviews
Central PA Youth Ministries

John Felts did a great job. He was so easy to work with, doing everything just as we had asked him. Our crowds really liked him.
Soma Memphis

John Felts was great and I highly recommend him. He is energetic and funny and he played well to a room that ranged in age from infant to grandparent. The audience laughter was nonstop through the entire show. He is especially good at taking the time to personalize his jokes to church or city where he is performing. He is also very good with audience interaction. He's very quick witted. He is also very professional and very easy to work with.
Grace Baptist Church

John Felts did an excellent job. Very funny and interactive with the audience.
Divine Savior Parish

This was the 2nd time we had John Felts at our parish for an event. He is very energetic and engaging. He knows his audience really well, and is very personable yet professional. He takes a lot of time getting to know the area and personalizes his routine to engage the crowd. I would recommend him for any group event. He is a wonderful comedian and entertainer. So very pleased!
Derbyshire Baptist Church

I wanted to let you know how much we enjoyed John Felts and his comedy. He was so well prepared and his jokes were fresh. He helped us laugh at ourselves and look at the humorous side of who we are. It was laugh out loud funny - over and over again. As a matter of fact days after the event we are still laughing. We are trying to plan another event just so we can have John back again. I highly recommend John Felts for any group that wants to laugh and have a great time. Additionally John is easy to work with and he was a pleasure to meet. We know that anyone how invites John to be apart of their events will be thoroughly satisfied.
First Baptist Church

John Felts did an outstanding job for our event. His material was personalized to our audience. I could tell he took time to research our area and tailor his performance to our people, our area and our event. He interacted with our audience well, especially given that it was outside and dark. Everyone I talked to afterwards loved him. John was also extremely easy to work with. He was prompt, very personable one on one, and worked hard to help make our event a success.I would highly recommend him to anyone looking for a fun evening of clean comedy.
Cornerstone Church

"REFRESHING!" - over and over that was the phrase we heard from our church volunteers when talking about the banquet we hosted for them with John Felts as the entertainment. The personal touch he added with his thorough research of our church is what made his performance like no other. John was very funny, professional, and personable. He interacted with our people not only during the performance but before and afterward. We actually had a few volunteers think he was a new volunteer. I will definitely be recommending him to all of my Pastor friends. We believe, like the Bible says, "laughter is medicine" and we all got an overdose that night!!
Crossing Over Inc.

John Felts did a fabulous job in helping our event become a huge success. He was very personable to our area and to our organization. He took the time to research our company and even cracked a few jokes regarding our Facebook profile which was awesome. He was very engaging with our audience and even brought someone on the stage to interact with. I would recommend him to anyone who is looking for a clean, full of laughter and all around great comedian. He shares funny stories of his family life that we can all relate to. I will definitely hire him again in the future for any comedian show/event we have. The feedback from our audience was great. Thank you John! You rocked it.
Chester Baptist Church

John Felts has to be one of the most personable and talented people we've hosted in 3+ years of weekly coffee house events and concerts. The extra mile he went to get to know us before he arrived resulted in roaring laughter from the first moments he took the stage. As a public speaker & pastor I was repeatedly astounded at how well John spun even the most unexpected opportunities into howling laughter. Most of us were too busy trying to breathe to wipe away the tears! (in a good way that is, lol) We needed a good laugh and John gave us so much more than that - this was just epic. In fact, I suspect several of the children in the front row have felt a call to become professional comedians themselves… We're still praying about that, and looking forward to his next visit. He is much more than a laughter-craftsman. John is a genuinely a good man.
Bayside Chapel

John Felts was so great to work with! He is professional, down to earth, and extremely relatable. His performance was great! Our congregation LOVED him and are already asking when he will be back! John is very talented, extremely funny, but most of all - real. Everyone could get his jokes, and everyone left with a smile on their face. We can't wait to bring John back again!
Calvary Chapel Southbury

John Felts was amazing! He was perfect for our volunteer appreciation and everyone present gave rave reviews! He took time to get to know us personally and the show felt tailor-made. People were laughing so hard they teared up. He was super professional, prompt, connected with the audience and on an individual basis. I highly recommend John for any gathering! Super happy we had him join us!
LifeChurch

John Felts was incredible fun, intentional and thorough in his research & his jokes about our organization. He arrived early to make sure he was all set up with tech. It was an amazing night, and John was certainly one of the highlights for everyone. He engaged with the audience authentically & was super easy going.