Christian Comedy by John Felts
About the Presentation
Faith-based, clean comedy for churches, charities, and Christian companies. Each show is custom fit to the ministry or faith-based cause by gathering information prior to the performance to create that personal feel.
Show your staff, students, families or group a good time through John's clean and carefully put together set. Whatever you want to communicate to your audience, John can make sure your crowd walks away knowing exactly what you want them to.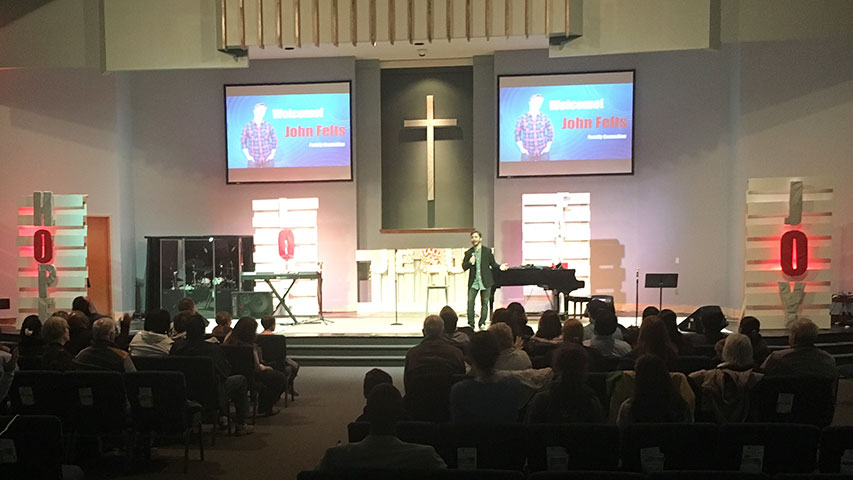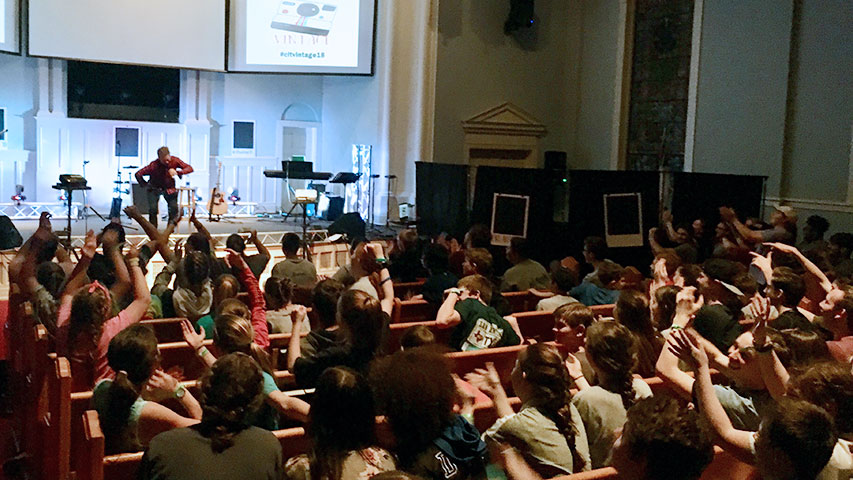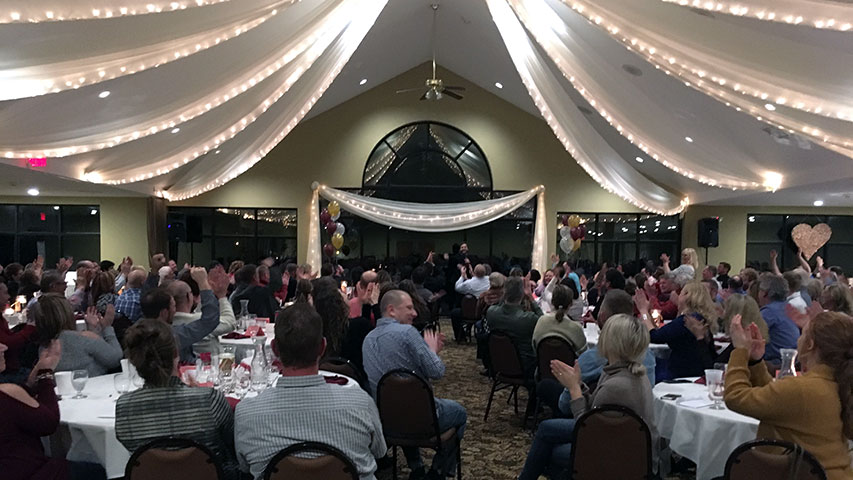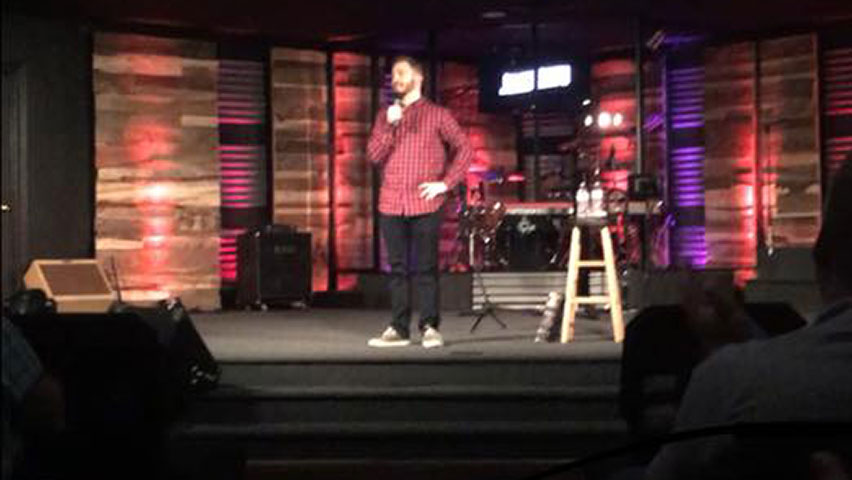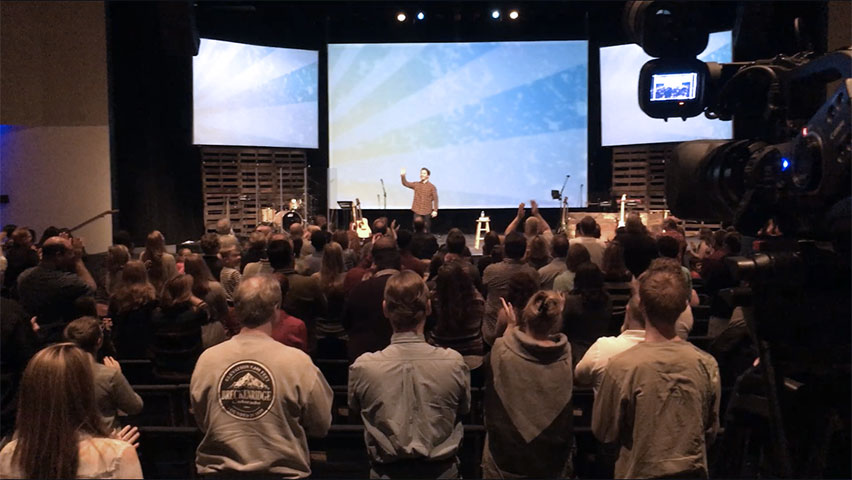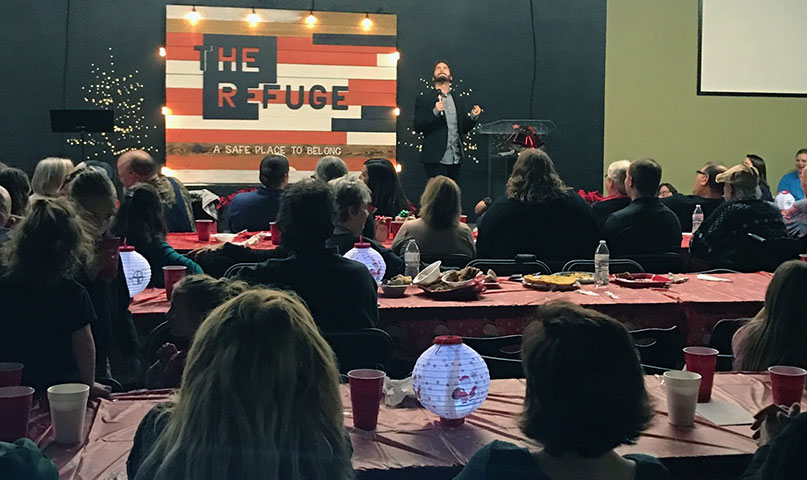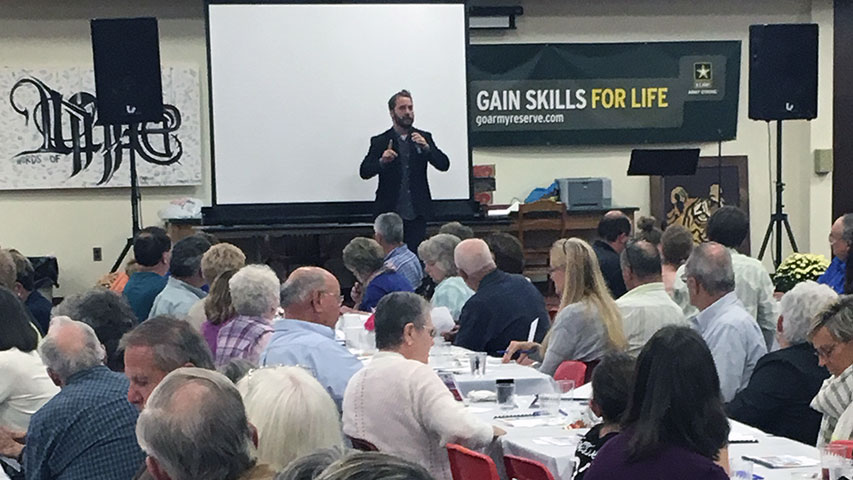 Recent Reviews
Trinity AG

John Felts was not only funny, but extremely professional and personable. Our group was mixed in ages and backrounds. He made the night so very personal by adding elements of our church with some study he did online. I truly hope to work with him again. A++
Idlewild Baptist

John Felts was funny and adapted his show to the audience. He did research about who was there so the audience felt like they were a part of the show.
GraceWay Bible Church

John Felts was very professional and fun! We had a mixed group of children thru adults. He related well to everyone. He had the children eating out of his hand! They loved him.
River of Life

John Felts was very personable with our group, taking time to meet with and joke with everyone after the event, I really appreciated that. He also did a great job of presenting material that was appropriate for our variety of age groups/couples. EVERYONE was enjoying his comedy and thought he was funny and felt engaged. Thank you for your time, especially after some flight delays/cancellations, it meant a lot to us that he made such an effort.
Integrity Church

John Felts' comedy show was exactly what we were looking for and more. John was the perfect mix of comedy and real conversation about current issues in our personal lives and in our world. On top of that, John Felts is just a great person to hang out with. John genuinely wanted to know about the church and how it was doing. John also wanted to know about the community so that he could fit the overall show to the community to touch as many people with laughter as possible. His personal touches, stories, and relevancy reached the oldest woman in our audience right down to the teenage students. Would we highly recommend John Felts? OH YEAH!!
Lake Junaluska Conference & Retreat Center

John Felts performed at one of our Winter Youth Retreats in front of a multi-denominational audience of about fifteen youth groups from churches across the Southeastern US. The youth and adults alike laughed constantly as he shared jokes and observations about parenting, youth group leadership and particiaption, church life, school life, marriage and more. He took time before his show to learn more about who was present in the audience and drew from that to ensure the audience felt he knew and understood them. He communicated well prior to the engagement, was on time for the show, worked well with our event leaders and tech crew, and showed real interest in our organization. I will certainly consider booking him again.
River Run Church

John Felts was hilarious and spoke so well into family dynamics, interests our people have, life situations, and more. Our folks were laughing constantly, but the feedback we heard most was how much it meant to them that John took some of his own time to learn a little bit about the church and the area and be able to play off of that. To start out in a personal way and connect with our people on that level went over more than we can express. It was funny and light ribbing, but so meaningful in how it was tailored to our specific lives. We could not recommend John enough. Not only was he everything we just mentioned, he is an outstanding human as well. He was so gracious and helpful in working with our tech crew and the needs that he had for his show. He was humble as can be and helped make the day truly enjoyable all the way around. We still have people talking about it and will definitely be considering having him back in the future.
First United Methodist Church of Grenada, MS

We brought John Felts in as our late night entertainment for our youth retreat. John Felts was super easy to work with from the get go. He was a great addition to our retreat this year. He related really well to middle school and high school students. I would highly recommend him to anyone looking for a great clean comedy act.
The Refuge Church

This was our second year to have John Felts as our Christmas party entertainment. We were not disappointed. John is extremely funny. Very personable and always a joy to have. If you are looking for someone who will take a personal approach to your event and and keep your group entertained, I highly recommend John Felts.
Central PA Youth Ministries

John Felts did a great job. He was so easy to work with, doing everything just as we had asked him. Our crowds really liked him.
Soma Memphis

John Felts was great and I highly recommend him. He is energetic and funny and he played well to a room that ranged in age from infant to grandparent. The audience laughter was nonstop through the entire show. He is especially good at taking the time to personalize his jokes to church or city where he is performing. He is also very good with audience interaction. He's very quick witted. He is also very professional and very easy to work with.
Grace Baptist Church

John Felts did an excellent job. Very funny and interactive with the audience.