Stories of farming and farm life tailored for agricultural events. You'll enjoy tales of feeding hogs, raising crops, and keeping the farm equipment together with duct tape, bailing wire, and WD-40.
Hear how Jerry's wife hooked a Red Angus while pond fishing and how he barely survived a farm safety mishap that ripped his bib overalls clean off!
Recent Reviews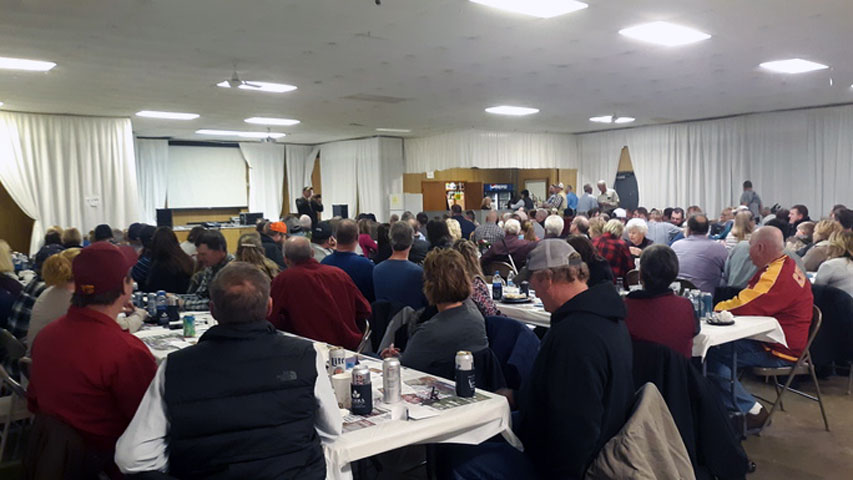 Muscatine Co Cattlemen
"Jerry Carroll was very prompt, very chatty, and blended right in. He listened to the speaker before him and added it right into the performance. We had a lot of good comments from the audience."
- President, Annual Banquet in Atalissa, IA
Carcel & G Construction, LLC
"We all really enjoyed having Jerry Carroll. He helped make the event a success."
- Safety Manager, Corporate Safety Meeting in Cullman, AL
Polyock Transport
"Jerry Carroll struck a home run! Everyone loved him. He was down to earth from the very beginning. He was easy to work with, meeting out needs. As well as his own. He is a regular guy, and gets just as excited to get into a new combine as we do! Jerry was very personable both on and off the stage. The man has stories… stories for days! LOL so be ready to listen and laugh!"
- Talent Buyer, Company Christmas Party in Janesville, WI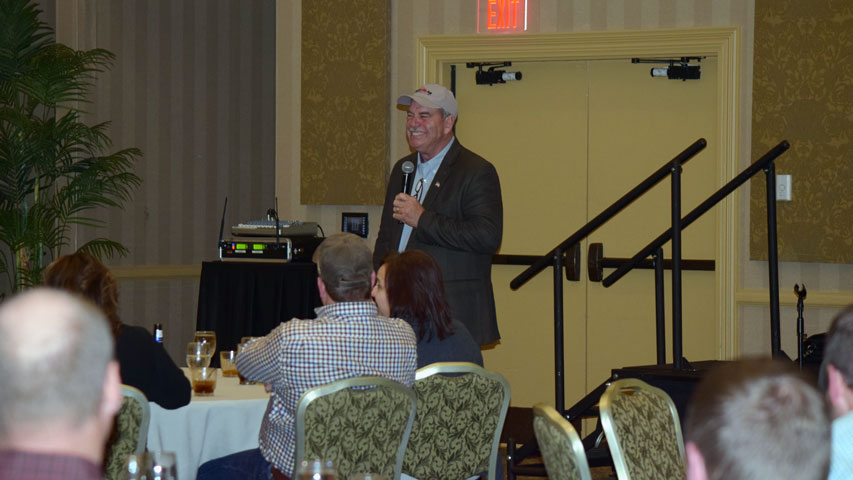 Superior Ag
"We loved Jerry Carroll! I would recommend him to anyone, especially in the Ag industry. Very clean comedian and laughs at himself. Our group of 110 Indiana farmers LOVED laughing with him. He arrived early and mingled with the group before hand. Was very down to earth, engaged with the group, made them laugh, and was very relatable to our group of farmers."
- Marketing Communication Manager, Ag Innovator's Summit in French Lick, IN
The Delaware State Fair, Inc.
"Jerry Carroll is so funny and very engaging. Our audience was filled with people from ages 17-80 and every review I heard from them after the show was positive (and our crowd is tough to impress). He covered many topics and was really able to connect with the audience. He was early for the show, stuck to the time limit we gave him and overall wonderful to deal with! We would definitely have him back in the future!!"
- Assistant General Manager, Centennial Celebration in Harrington, DE
Mississippi Loggers Association
"Jerry Carroll provided a very enthusiastic performance. Great content for any crowd."
- Executive Director, Loggers Awards Banquet in Starkville, MS
North Dakota Stockmen's Association
"5 stars - Extremely Satisfied"
- Executive Vice President, Annual Convention in Bismarck, ND
Farm Credit Services of America
"Jerry Carroll appealed to everyone in the audience, both young and old. He was humorous and his act was in good taste. I wouldn't hesitate hiring him again for another engagement in the future."
- Vice President Appraisal, Company Team Meeting in Deadwood, SD
Nutrien Ag Solutions
"Jerry Carroll did a great job both relating to, and capturing our audience. People were hooked on his humor and the laughs lasted through his entire performance. He arrived early and engaged in one on one conversations with some of our guests, prior to the event starting. We would book him again in a heartbeat!"
- Branch Manager, Customer Appreciation Dinner in Keenes, IL
Farmers Cooperative Elevator Co.
"Jerry Carroll was great! Very personable, friendly, and funny!!! The crowd thoroughly enjoyed him!"
- Controller, Annual Meeting in Hay Springs, NE
Georgia Farm Bureau Foundation for Agriculture
"This is the fourth year we have held our event and Jerry Carroll was by far the best entertainment to date! He kept our crowd of farmers and friends of agriculture rolling in laughter from start to finish. The President of our company told me I had hit a home run after he finished. We'd have him back every year if we could! Thank you, Jerry!"
- Executive Director, Annual Gala in Macon, GA
Montana State University Extension
"As our event is not a huge event and does not draw thousands of people, it is hard to find good acts that will perform at our banquet. Jerry Carroll not only agreed to perform at our show, he came early, took much of the event in, and stayed late. Anything that was asked of him he did with enthusiasm. The crowd loved his act and the organizers loved his professionalism! We will definitely ask him to come back again."
- Richland County Agent, MonDak Ag Days in Sidney, MT