Dirt in Our DNA by Jerry Carroll
About the Presentation
Stories of farming and farm life tailored for agricultural events. You'll enjoy tales of feeding hogs, raising crops, and keeping the farm equipment together with duct tape, bailing wire, and WD-40.
Hear how Jerry's wife hooked a Red Angus while pond fishing and how he barely survived a farm safety mishap that ripped his bib overalls clean off! Where else are you going to find a full-time farmer and professional comedian who can deliver non-stop laughs?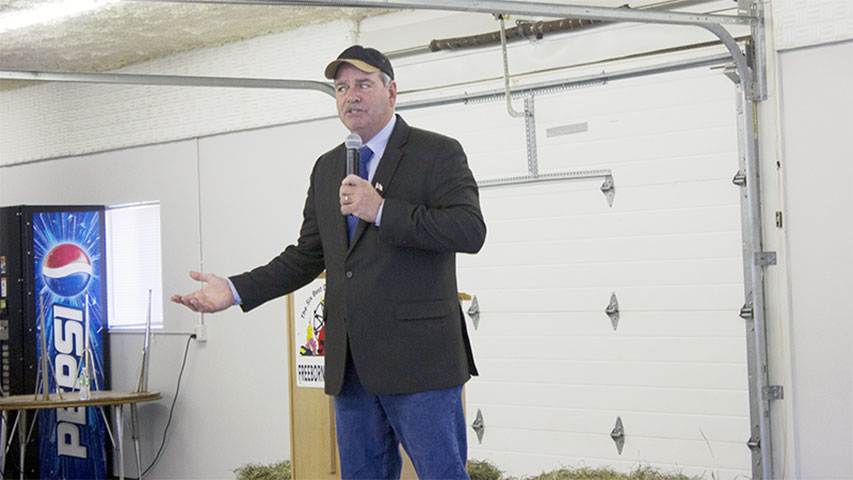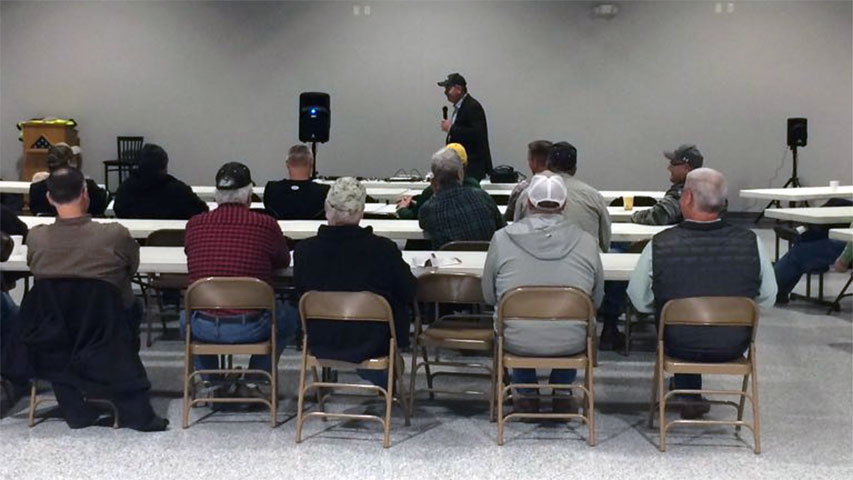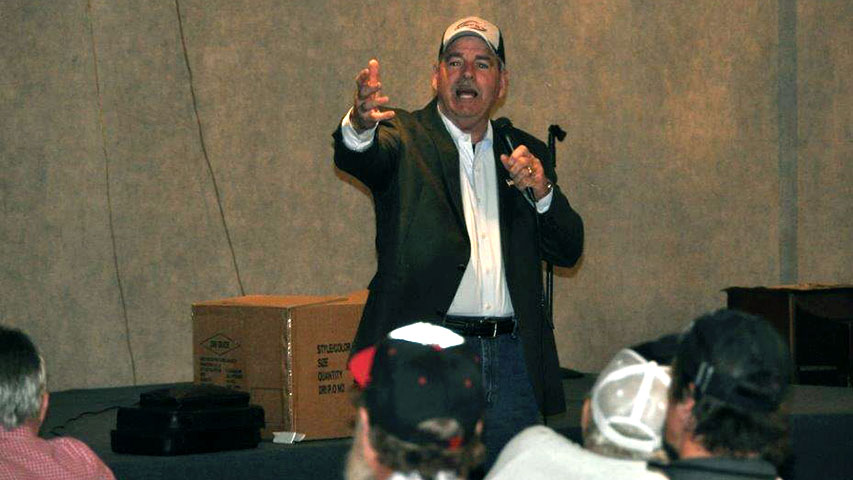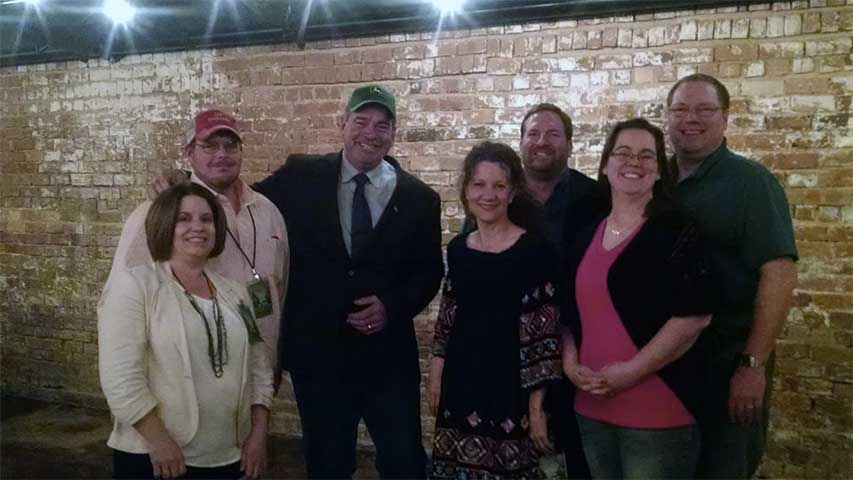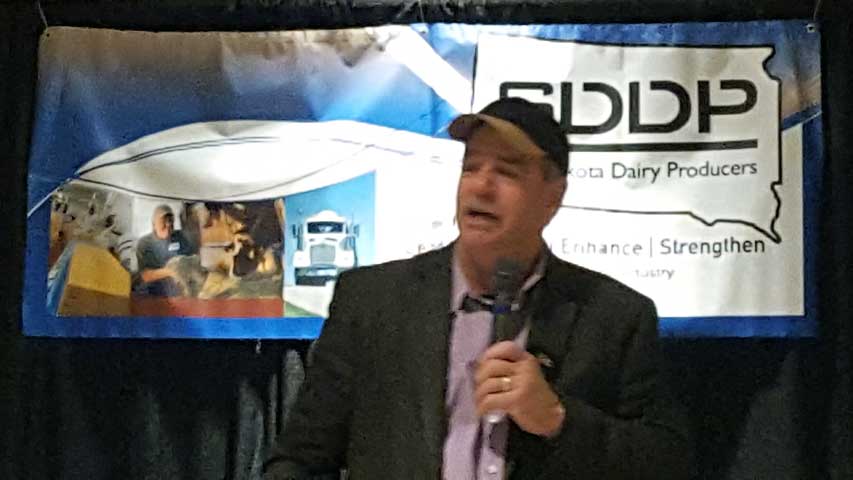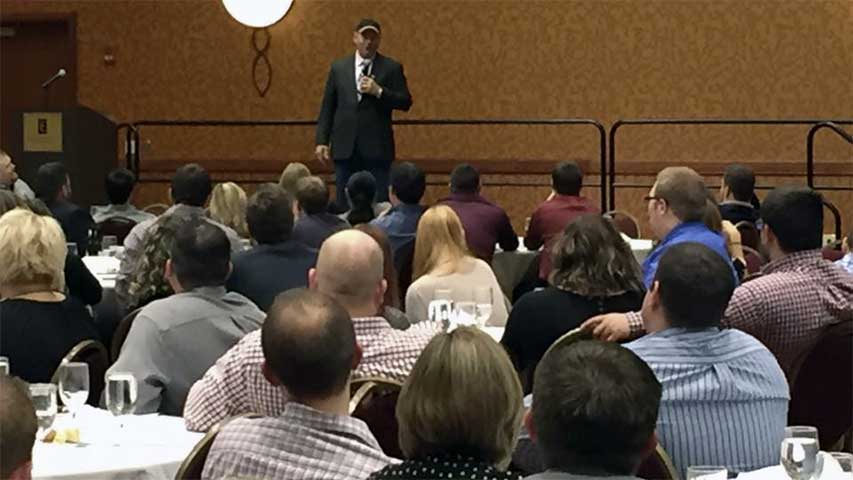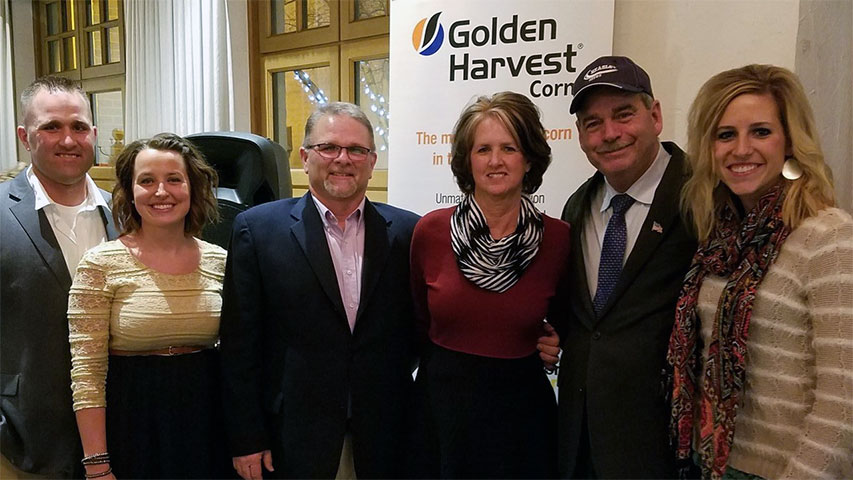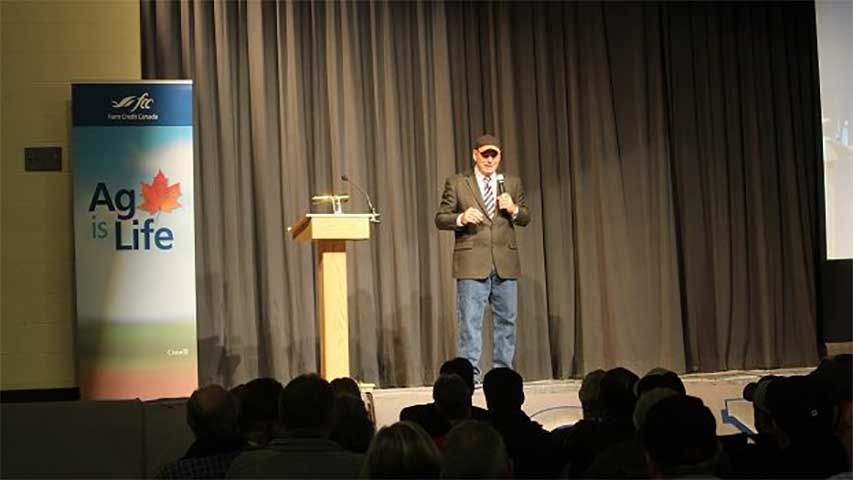 Recent Reviews
Doebler's Pennsylvania Hybrids, Inc.

Jerry Caroll was amazing! He related well to our entire organization and brought a smile to everyone in the room. Our group can't stop commenting on how great he was!
Brookings County Farm Service Agency

We were very pleased with Jerry Carroll's performance and felt he certainly met our expectations. Lots of positive feedback from the attendees, and we too enjoyed his performance. He even received a standing ovation!
J R Simplot Company - Food Group

Jerry Carroll related really well to our group. After a long day of meetings, he was just what we needed to have a few laughs and put some smiles on faces.
Pride Ag Resources

Jerry Carroll did a great job and everyone enjoyed him. With his backgound our customers where able to relate to him very easy. He is very personable and the dialog was easy for the audience to envision. We were very pleased with his performance and his message at the end of the presentation.
Ottawa-Carleton Celebration of Agriculture

We were extremely satisfied with Jerry Carroll. Very good show. Very clean. Easy to recommend him to another event.
Albert Lea-Freeborn County Chamber of Commerce

Jerry Carroll is wonderful. He kept our audience interested, and they really enjoyed him. I have had good feedback from the people that had came to the event. He got everyone one to laugh and smile. He was excellent, awesome.
CHS New Horizons

Jerry Carroll was a perfect fit for our audience. His stories are relatable to anyone who has ever been on a farm.
GRAINCO FS, Inc.

Jerry Carroll stayed engaged with the audience and could relate to the same experiences they have had in their personal life. He has a unique way of finding humor in day to day on the farm activities. Jerry understood our industry and has done many of the same things we have. He had the crowd laughing like crazy! I would consider having him back and would recommend him to all the farming industry.
First National Bank of Allendale

Jerry Carroll arrived early for our farmer appreciation breakfast, visited with our guests, and then delivered an outstanding performance. He is extremely funny and had the whole room laughing. I would highly recommend Jerry for any event you are planning.
Outstanding Farmers of America

Jerry Carroll's performance was wonderful. Everyone attending the event commented on how much they enjoyed the evening. He is very personable - taking the time to socialize with guests. He is very funny. It was nice to hear clean comedy. Highly recommend him.
South Dakota Dairy Producers

Jerry Carroll was very entertaining. He arrived early, listened to our business meeting and got a flavor of who SD dairy farm families were. Then he used his talents to intertwine comedy of real life experiences and dairy life to keep everyone laughing. I only wish more could have been present to go home with a pain in the side from laughing.
Heasley Seeds LLC

Jerry Carroll was just great. Our folks loved his performance. He was also a joy to work with - came early and interacted with our crowd, just great. Can't say enough good about the job Jerry did for us. I am hoping we can use him again in the future.